Dart Center Names 14 Ochberg Fellows
November 6, 2017
The Dart Center has announced the recipients of the 2018 Ochberg Fellowship, a program that deepens journalists' reporting of violence, conflict and tragedy. This year's Fellows include outstanding senior and mid-career journalists in all media, representing nine nations and six continents.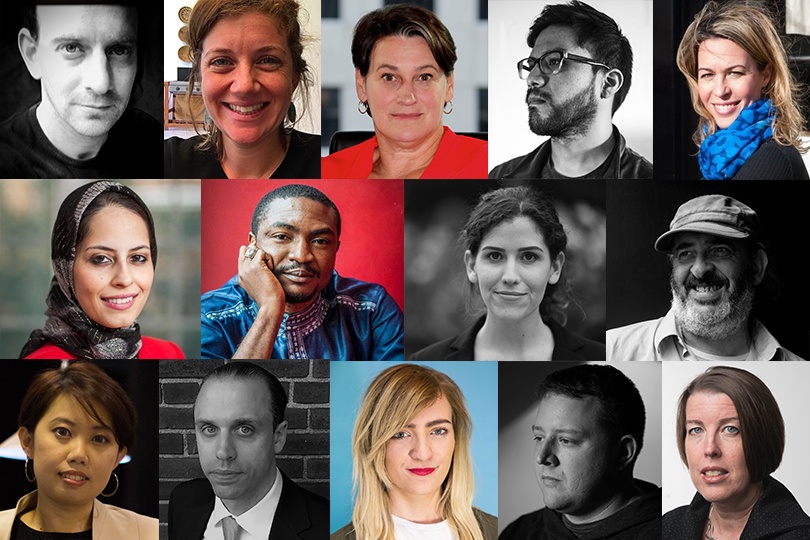 The Dart Center for Journalism and Trauma at Columbia University's Graduate School of Journalism announced today the recipients of the 2018 Ochberg Fellowship.
Established in 1999 for journalists seeking to deepen their knowledge of trauma science and improve their reporting of traumatic events, the Ochberg Fellowships are awarded to outstanding senior and mid-career journalists working in all media who specialize in covering violence, conflict and tragedy on every scale, from street crime and family violence to natural disasters, war, conflict and genocide.
"This year's Ochberg fellows, chosen from an exceptionally competitive field, span six continents. The work of the 2018 Fellows amounts to a collective pushback against the corrosive tenor of the time: They share a unique commitment to plumbing the depths of violence, conflict and aftermath, reporting with courage and lucidity on the most challenging human experiences," said Bruce Shapiro, the Dart Center's executive director.
Through seminars with leading experts in trauma science and journalism practitioners, the weeklong Fellowship offers journalists a unique opportunity to explore the many dimensions of psychological trauma; to discuss ethical and craft challenges raised by their work; and to forge relationships with colleagues who share their interests and commitment.
The 2018 Dart Ochberg Fellows are:
Laila Al-Arian, Reporter and Senior Producer, Fault Lines, Al Jazeera English, Washington DC, USA
Hannah Dreier, Investigative Reporter, ProPublica, New York, USA
Maggie Fick, East Africa Deputy Bureau Chief, Reuters, Nairobi, Kenya
Abubakar Adam Ibrahim, Journalist, The Daily Trust, Abuja, Nigeria
Quique Kierszenbaum, Freelance Photographer and TV Correspondent, Jerusalem
Michele Mitchell, Documentary Producer and Director, New York, USA
Peter Nickeas, Crime Reporter, Chicago Tribune, Chicago, Illinois, USA
Stephanie Nolen, Brazil Bureau Chief, The Globe and Mail, Rio de Janeiro, Brazil
Karen Percy, Senior News Reporter, Australian Broadcasting Corporation, Melbourne, Australia
Jake Price, Freelance Photographer and Filmmaker, New York, USA
Seen Hau Tham, Head of Content, KiniTV, Kuala Lumpur, Malaysia
Nick Turse, Freelance Reporter and Managing Editor, TomDispatch.com, New York, USA
Rossalyn Warren, Freelance Features and Investigative Reporter, London, UK
Joseph Zárate, Staff Writer and Editor, Etiqeta Negra, Lima, Peru
BRIEF BIOS OF THE 2018 FELLOWS: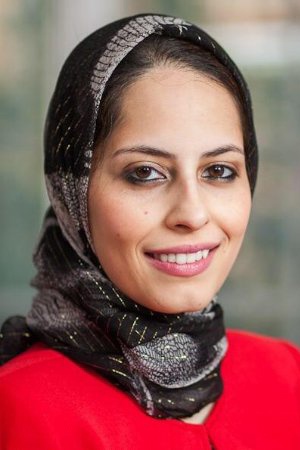 Laila Al-Arian is a Washington DC-based journalist and senior producer for Fault Lines, an award-winning current affairs program on Al Jazeera English. She has produced documentaries on subjects ranging from the impact of the heroin epidemic on children in Ohio to the devastating effect of the Trump administration's travel ban on two families in the Middle East, and an investigation into conditions inside factories in Bangladesh that produce goods for Walmart and Old Navy. She has been honored with a Peabody Award, Robert F Kennedy Award in journalism, National Headliner Award, and has been nominated for three News and Documentary Emmys. Her reporting has been picked up by the Rachel Maddow Show, Last Week Tonight with John Oliver and the Huffington Post, among others.
Prior to joining Fault Lines, Al-Arian worked as a news producer for Al Jazeera English, covering everything from Guantanamo Bay's youngest detainee to the re-settlement of Iraqi refugees in the US. She received a BA in English literature from Georgetown University and an M.S. from Columbia's Graduate School of Journalism. Her work has appeared in The Nation, Salon, The Independent, and other publications. She is co-author of the book Collateral Damage: America's War Against Iraqi Civilians.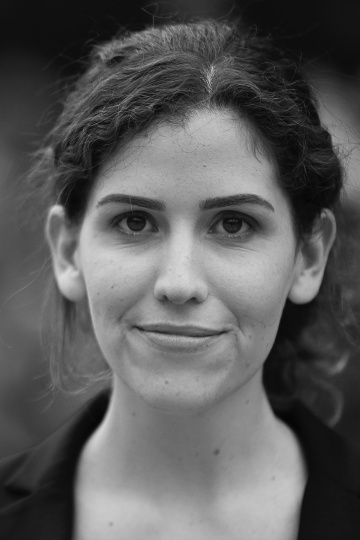 Hannah Dreier is a reporter at ProPublica, focusing on immigration. From 2014 to 2017, she was Caracas correspondent for The Associated Press. Her reporting on the human impact of the economic crisis in Venezuela was honored with the James Foley Medill Medal for Courage in Journalism, the Overseas Press Club Hal Boyle Award and a Gerald Loeb Award. 
Dreier joined AP in 2012 as a politics reporter in the Sacramento bureau, and later covered the business of gambling from Las Vegas. She began her career as a metro reporter in the San Francisco Bay Area, where she wrote about gang violence and police accountability issues.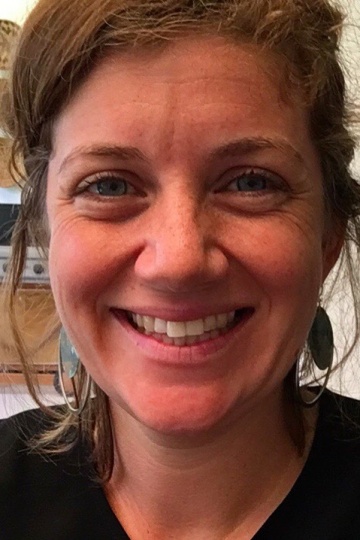 Maggie Fick is the East Africa Deputy Bureau Chief for Reuters. Since 2010, she has worked as a journalist in Africa and the Middle East for The Associated Press, Financial Times, and Reuters covering stories including the 2013 coup in Egypt, conflict in Iraq in 2014, Nigeria's economic crisis and the 2017 elections in Kenya. 
As a new member of Reuters' Peer Support Network, she strives to promote both open and confidential discussion among colleagues about mental health and self-care.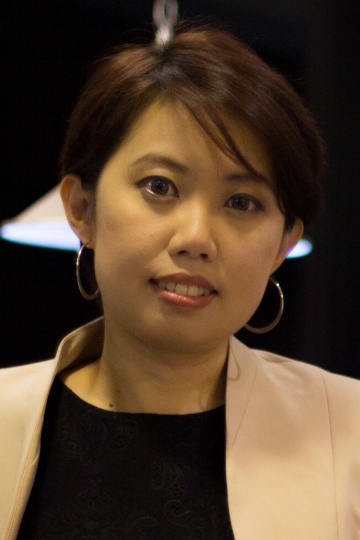 Tham Seen Hau currently heads Kinitv, the video arm of the independent news portal Malaysiakini.
She has nearly two decades of experience working in satellite television news, radio and digital media. She has covered Malaysian politics extensively over the years with a particular interest in infringement of human rights and political violence. Seen Hau was a 2015 East-West Center fellow. She is also a regular speaker on digital media freedom in Malaysia.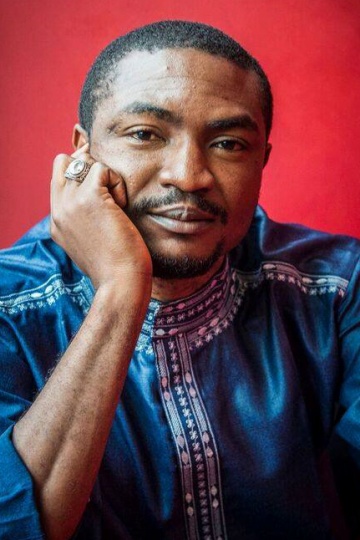 Abubakar Adam Ibrahim is a Nigerian writer and journalist. Since 2009 he has worked at Nigeria's leading newspaper, The Daily Trust, where he has written about arts, international politics and about people displaced by Boko Haram and other conflicts in Nigeria. Ibrahim has been a fellow at the Journalist Forum for World Peace in South Korea (2016), and the Gabriel Garcia Marquez Fellowship in Colombia (2013). He is also a Civitella Ranieri fellow (2015) as well as a recipient of the Sylt Foundation/Goethe Institut African Writer's Residency Award. His reporting on the IDP camps in Northern Nigeria has appeared in Die Berliner Zeitung, Granta, and in the Daily Trust. His journalism has also appeared on the BBC, Aljazeera and other international media.
Ibrahim's debut novel Season of Crimson Blossoms, which addresses issues of trauma and conflict, won the NLNG Nigeria Prize for Literature (2016). His short story collection, The Whispering Trees (2012) was longlisted for the Etisalat Prize for Literature; and its title story was shortlisted for the 2013 Caine Prize for African Writing. He has appeared at literary festivals including PEN World Voices, the Edinburgh International Book Festival, the Sharjah Book Fair and the Hay Festival.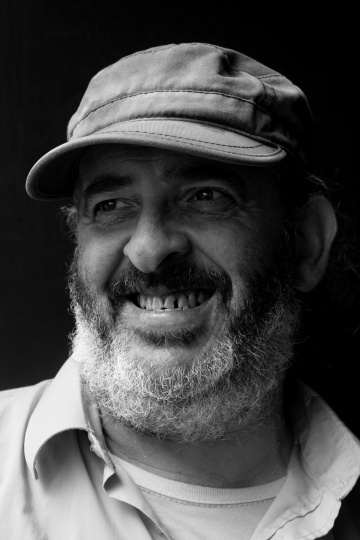 Quique Kierszenbaum is a Jerusalem-based independent photographer, journalist and videographer. He is the Middle East Correspondent for Television Nacional Uruguay. His work has appeared in numerous other publications including The Guardian, The Independent, Chicago Tribune, Washington Post, Financial Times, Daily Telegraph, Paris Match, El Pais and La Diaria. 
While his main focus for the past two decades has been on the Palestinian-Israeli conflict, he has also reported from Jordan, Egypt, Northern Ireland, Argentina, Uruguay, Chile, Russia, Ukraine, Georgia, Turkey and Azerbaijan.
His 2016 book, "Postales de la Tierra Santa" (Postcards from the Holy Land), recounts a personal journey of 10 years into the individual and collective trauma of the Palestinian - Israeli conflict.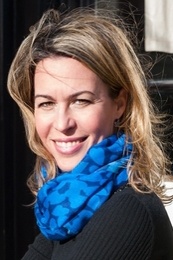 Michele Mitchell is a documentary filmmaker and award-winning investigative reporter on "NOW with Bill Moyers" (PBS). She began her broadcasting career as political anchor at CNN Headline News, where she specialized in US politics. At PBS, she developed a reputation for discovering overlooked social justice stories before leaving to start her own production company. She was the director, producer, writer and co-executive producer of "Haiti: Where Did the Money Go" which won the 2013 Edward R. Murrow Award for Best TV Documentary, the Gracie Award for Best Investigative Feature and the CINE Special Jury Award for Best Investigative Documentary. Her first feature documentary, The Uncondemned, tells the story of a group of young international lawyers and activists who fought to make rape a crime of war, and the Rwandan women who came forward to testify and win justice.
Mitchell is a graduate of Northwestern University. She is the author of three books.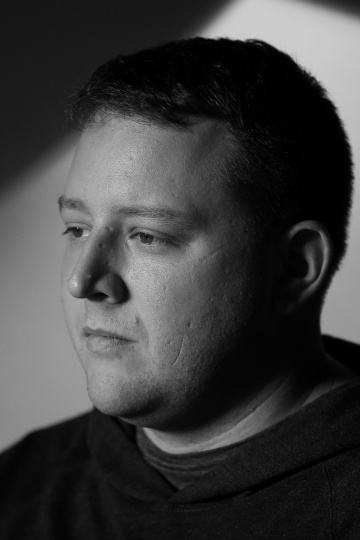 Peter Nickeas is a reporter at the Chicago Tribune where he covers violence and breaking news. He has focused on creating an understanding of violence and those most affected by it. His recent stories have looked at the lives and work of police, two former rivals from a decades-long conflict working to improve the lives of young gang members, the use of rifles and how it's affected a neighborhood, and 7th- and 8th-graders grieving the shooting death of a classmate.
He started the Tribune's shootings database while working the overnight shift in 2011 and expanded the scope of overnight reporting responsibilities. He worked as a general assignment and municipal government reporter at the Times of Northwest Indiana and a city government reporter in Casper, Wyoming after graduating from the University of Illinois at Springfield in 2009.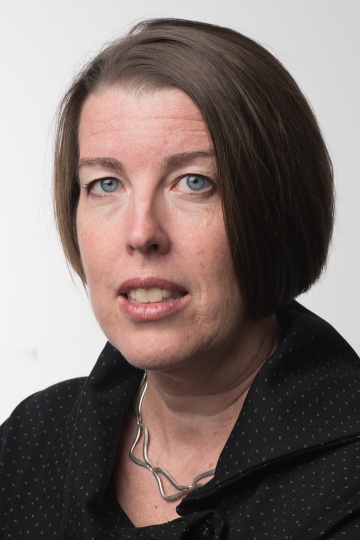 Stephanie Nolen is the Latin America bureau chief for the Globe and Mail, Canada's national newspaper. In 25 years as a foreign correspondent, she has reported from more than 80 countries, on major international conflicts including the wars in Iraq and Afghanistan, and on less-covered, long-running civil conflicts in countries including Sudan, Somalia, Uganda, El Salvador and Colombia. She is the author of 28, a study of the history and impact of the HIV-AIDS epidemic in Africa. Her work focuses on social inclusion; she has produced major multimedia projects on the modern experience of caste discrimination in India and of racism in Brazil. She has won Canada's National Newspaper Award, the Amnesty International Media Award, and the PEN Courage Prize for her reporting. She lives in Rio de Janeiro.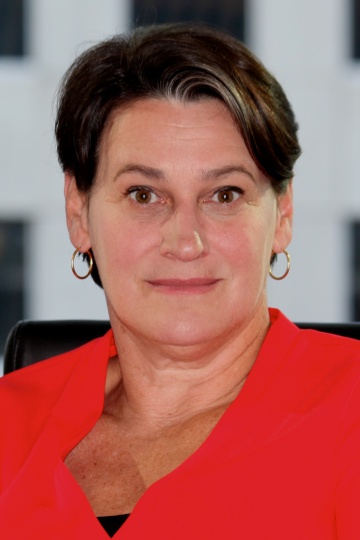 Karen Percy is a journalist at the Australian Broadcasting Corporation in Melbourne, Australia. She has more than 30 years of experience reporting across Australia and around the world, including as the ABC's South East Asia Correspondent in Bangkok, and as a freelance correspondent in Moscow and in various news agencies including the Canadian Broadcasting Corporation and Deutsche Welle.
Percy is a trustee of the Walkley Foundation, which fosters excellence in Australian journalism, and is Treasurer of Women In Media Victoria, an initiative of the Media Entertainment and Arts Alliance which supports women in the workplace and hosts discussion and networking opportunities. She is a peer-supporter through the ABC's peer support program.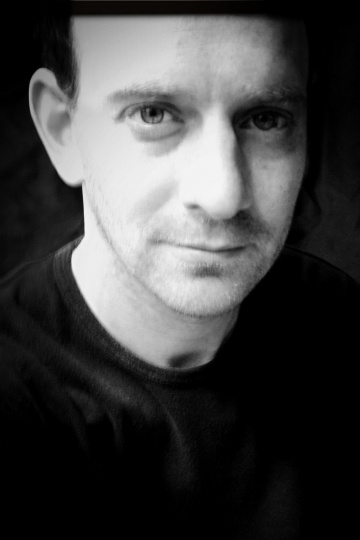 Jake Price is a photojournalist, filmmaker and teacher who has witnessed firsthand the impact of climate change on coastal communities over the past 20 years, documenting the profound changes that these communities must contend with. Following the triple disaster of the earthquake, tsunami and nuclear meltdown in Japan, Price focused on the complex aftermath that communities in the region are still coping with nearly seven years after the meltdown at the Fukushima Daiichi power plant.
His work appears in The New York Times, The New Yorker, The BBC and Rolling Stone, amongst other publications. His photographs from Japan have been recognized at the World Press Photo competition for digital storytelling.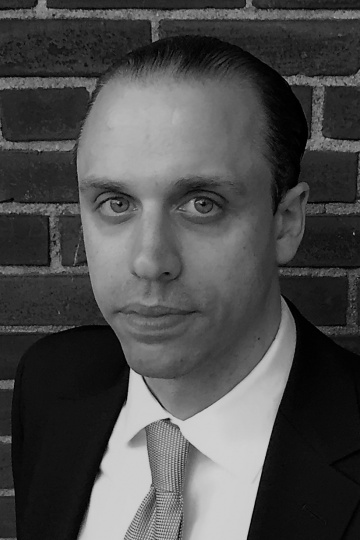 Nick Turse is an investigative reporter, the managing editor of The Nation Institute's TomDispatch, and the co-founder of Dispatch Books. He is the author or co-author of seven books, most recently Next Time They'll Come to Count the Dead: War and Survival in South Sudan, which was a finalist for the 2016 Investigative Reporters and Editors book award, and the New York Times bestseller Kill Anything That Moves: The Real American War in Vietnam, which received a 2014 American Book Award. 
Turse's work, alone and in collaboration, has been recognized with a number of honors including a Ridenhour Prize for Investigative Reporting, a James Aronson Award for Social Justice Journalism, an I.F. Stone "Izzy" Award for Outstanding Achievement in Independent Journalism, a New York Press Club Award for Special Event Reporting, and an Editor & Publisher "Eppy" Award for Best Investigative/Enterprise Feature, among others. Turse was awarded a Guggenheim Fellowship and a Lannan Foundation Writer's Residency in Marfa, Texas. He has previously been a fellow at Harvard University's Radcliffe Institute for Advanced Study and New York University's Center for the United States and the Cold War. He is a contributing writer at The Intercept and has a PhD in Sociomedical Sciences from Columbia University.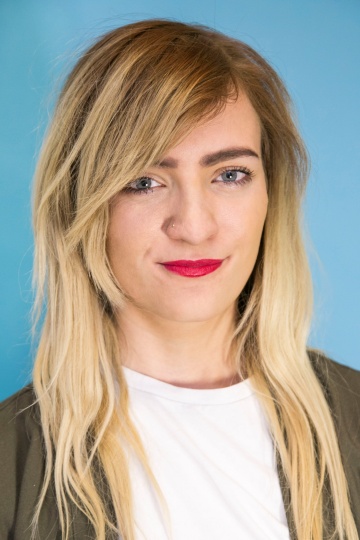 Rossalyn Warren is an award-winning foreign affairs journalist from London. Her reporting has been published in The New York Times, Washington Post, Guardian, BuzzFeed News, VICE, CNN, BBC, ELLE, and Teen Vogue, among others. She was previously a senior news reporter for BuzzFeed News. Warren has reported on women's rights and gender-based violence, refugees and migration, the far-right, Internet culture, and humanitarian crises, from 15 countries across Latin America, Europe and Africa. 
Her reporting has been nominated for an Orwell Prize and a British Journalism Award, and she was named news reporter of the year at the 2016 Words By Women Awards. She was also shortlisted for the Gaby Rado Award for best new journalist by Amnesty International in 2016, and in 2017 Forbes named Rossalyn '30 Under 30' in media in Europe. In 2015, she wrote a digital book about online harassment, Targeted and Trolled: The Reality of Being A Woman Online, for Penguin.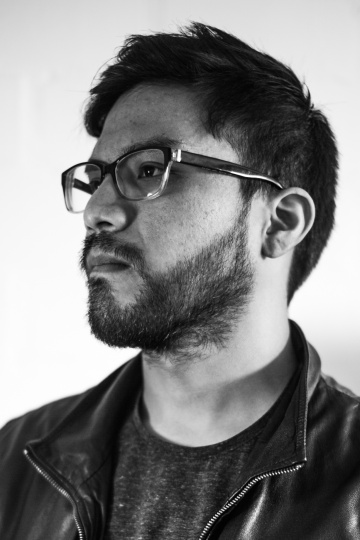 Joseph Zárate is a Peruvian journalist and editor with Etiqueta Negra. His work focuses on social and environmental conflicts caused by the exploitation of natural resources in the indigenous communities of the Andes and the Amazonian rainforest. Zárate has been recognized with the 2016 Ortega y Gasset Award for Best History or Journalistic Investigation, and the 2015 National Award PAGE of Environmental Journalism created by the United Nations. He was also part of the Official Selection of 2015 Gabriel García Márquez Award in Text category, and selected by the New Ibero-American Journalism Foundation in 2012 as part of the new generation of New Chroniclers of the Indies.
His work has been published in The New York Times en Español, International Boulevard and Univision (USA), Internazionale (Italy), FronteraD and Ballena Blanca (Spain), Gkillcity (Ecuador), Ojo Público (Peru) and others cultural and investigative media outlets. His work has been included in the books Un mundo lleno de futuro: crónicas de innovación en América Latina (Planeta, 2017), Eduardo Galeano, un ilegal en el paraíso (Siglo XXI, 2016), Ciudades visibles: 21 crónicas latinoamericanas (FNPI, 2016), Latinoamérica se mueve: crónicas sobre activistas (Hivos, 2016) and ¡Atención! (Czernin, 2015), an anthology that brings together ten reports of Latin American authors published in Germany. He is currently working on a nonfiction book about the exploitation of gold, wood and oil. It will be released in 2018 by Penguin Random House Peru.
Zárate received his M.A. in Literary Creation from Pompeu Fabra University in Barcelona.