Dart Center Names 2022 Ochberg Fellows
May 12, 2022
The Dart Center has announced the recipients of the 2022 Ochberg Fellowship, a program that deepens journalists' reporting of violence, conflict and tragedy. This year's Fellows include outstanding senior and mid-career journalists in all media, representing six continents.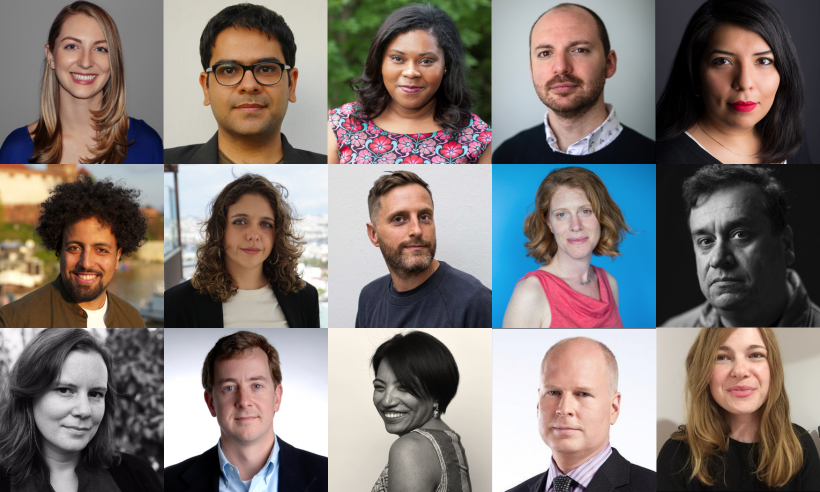 The Dart Center for Journalism and Trauma at Columbia University's Graduate School of Journalism announced today the recipients of the 2022 Ochberg Fellowship.
Established in 1999 for journalists seeking to deepen their knowledge of trauma science and improve their reporting of traumatic events and their aftermath, the Ochberg Fellowships are awarded to outstanding senior and mid-career journalists working in all media who specialize in covering violence, conflict and tragedy on every scale, from street crime and family violence to natural disasters, war, conflict and genocide.
"This year's Ochberg Fellows represent the best of a generation of journalists who came of age committed to deep engagement with trauma - and then in the last two years found that commitment tested by pandemic, historical reckonings and war," said Dart Executive Director Bruce Shapiro. "We are excited to welcome this year's 15 Fellows to Columbia, joining more than 200 past Fellows who set the global standard for innovative, ethical reporting on violence, crisis and aftermath."
Through seminars with leading experts and journalism practitioners, the week-long Fellowship offers journalists a unique opportunity to explore the many dimensions of psychological trauma; to discuss ethical and craft challenges raised by their work; and to forge relationships with colleagues from around the world who share their interests and commitment.
The 2022 Dart Ochberg Fellows are: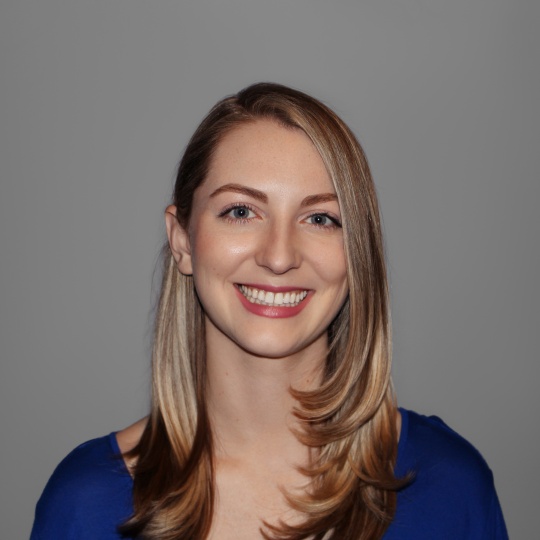 Anna-Catherine Brigida is a freelance journalist who has covered human rights, migration and security in Central America since 2015. After graduating from USC Annenberg in 2015, she moved to Guatemala to cover migration and later moved to El Salvador and then Honduras, where she is now based. She has also reported from Mexico, Costa Rica, Colombia, Ecuador, and Argentina. Her features and investigations have been published in The Washington Post, Thomson Reuters Foundation, National Geographic, and Foreign Policy, and have been supported by the International Women's Media Foundation (IWMF), Pulitzer Center, Solutions Journalism Network, ICFJ/Border Hub, and Food and Environment Reporting Network (FERN). Brigida's work has been recognized by the Livingston Award for Young Journalists, the National Press Club, One World Media Awards, and ICFJ. She was a 2021 Alicia Patterson Foundation fellow reporting on mental health in El Salvador and Honduras. She is a 2022 Bruno Fellow for Coda Story. Since 2021, she has been a part-time member of the Global Voices and El Faro English newsrooms. You can follow her on Twitter at @AnnaCat_Brigida.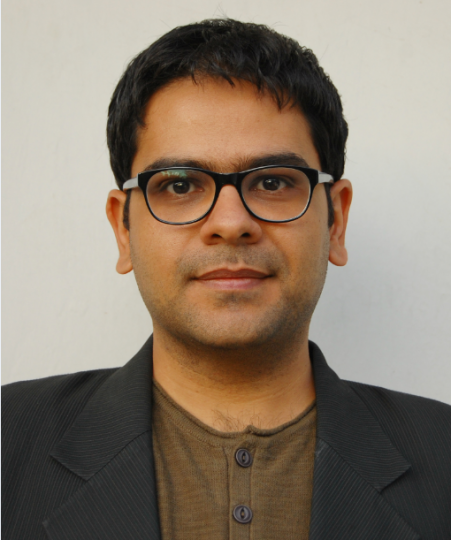 Anuj Chopra is currently a Knight-Bagehot Fellow at Columbia Journalism School. He covered Saudi Arabia and Yemen for four years as the Riyadh bureau chief for Agence France-Presse (AFP). Before that he was AFP's Kabul bureau chief for two and a half years. Chopra began working for AFP in 2011 in Hong Kong as an editor at the agency's Asia-Pacific headquarters, a stint that included assignments in Syria, Afghanistan and Myanmar. He has written from hotspots around Asia and the Middle East for international publications such as The Atlantic, TIME, The Economist and The Washington Post. He has won several journalism prizes including the CNN Young Journalist Award, the Society of Publishers in Asia (SOPA) Award, the Human Rights Press Award and the Ramnath Goenka prize for excellence in journalism. You can follow him on Twitter @anujchopra.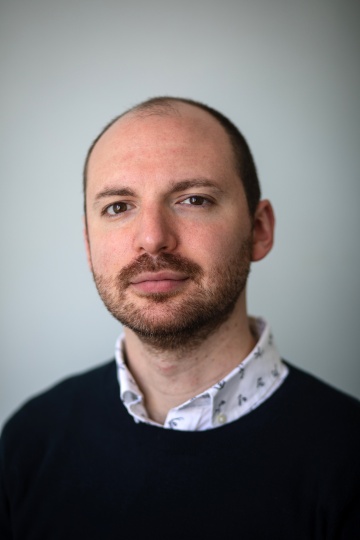 Maurice Chammah is a staff writer at The Marshall Project, a nonprofit news organization that covers the U.S. criminal justice system, and the author of "Let the Lord Sort Them: The Rise and Fall of the Death Penalty," which was published by Crown in 2021. He lives in Austin, Texas, and is also an assistant editor at American Short Fiction, where he co-directs the Insider Prize, a contest for incarcerated writers. Chammah's journalism has focused on prisons, jails, courts, and policing, with a particular focus on written narratives that examine how public policy decisions affect individual lives. His Marshall Project reporting has been co-published by The New York Times, The Atlantic, The New Yorker, Esquire, Texas Monthly, and other publications. He was on a team that received the 2021 Pulitzer Prize for National Reporting. You can follow Maurice on Twitter at @MauriceChammah.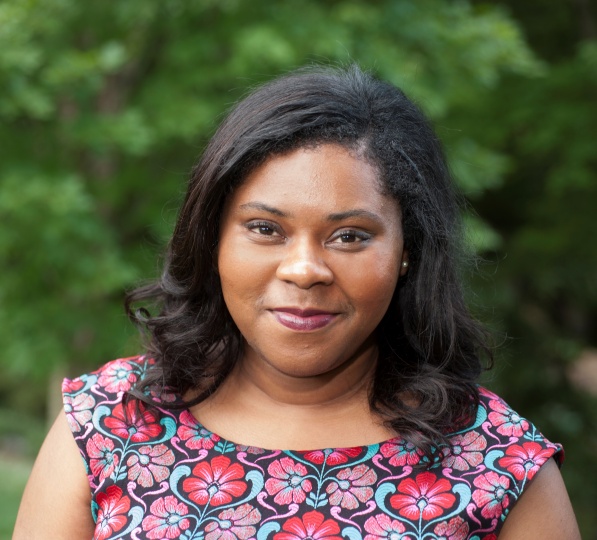 Marissa Evans is a health reporter for the Los Angeles Times where she covers race and healthcare in California. Previously she was the social issues reporter for the Star Tribune in Minneapolis and the health/human services reporter for The Texas Tribune in Austin. Her work has appeared in Nieman Journalism Lab, The Atlantic, Medium, O The Oprah Magazine, Civil Eats, CityLab, CQ Roll Call, NBCBLK, Kaiser Health News, The Washington Post, The Seattle Times and the Milwaukee Journal Sentinel. Her work for The Texas Tribune in 2018 on systemic reasons for the state's high maternal mortality rates led to her winning an ONA Online Journalism Award for explanatory reporting. She has received fellowships and grants from the Rosalynn Carter Center on Mental Health Journalism and the Pulitzer Center on Crisis Reporting grant, and is a former trainer with the Ida B. Wells Society for Investigative Reporting. She also teaches an online trauma informed reporting class with the University of Minnesota's Hubbard School of Journalism and Mass Communication. You can follow her on Twitter @marissaaevans.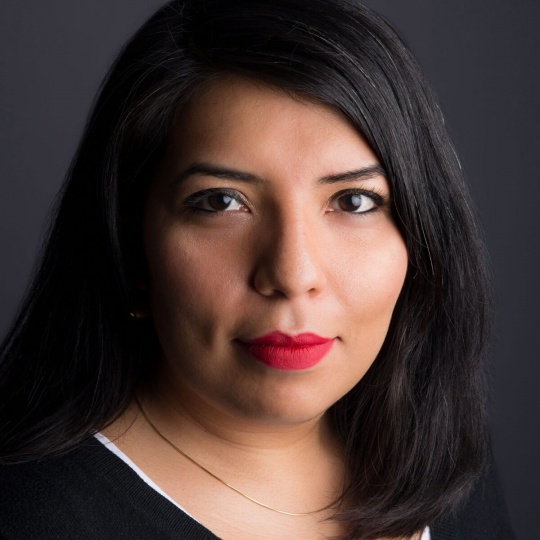 Adriana Gallardo is an engagement reporter with ProPublica. Since 2016, she has collaborated across the newsroom on investigative series covering women's health, immigration, and sexual violence. Her community-sourced reporting has contributed to many awards including a 2018 Pulitzer Prize finalist series for explanatory reporting (Lost Mothers) and the 2020 Pulitzer Prize for public service (Lawless). Most recently, "Unheard," an engagement reporting project from Alaska's "Lawless" investigative series, was awarded The Dart Award for Excellence in Coverage of Trauma, The Ancil Payne Award for Ethics in Journalism, The Ethics in Journalism Award from the Society of Professional Journalists (SPJ) and was the inaugural winner in the community journalism category with The American Society of Magazine Editors (Ellies). She is based in Brooklyn and is an adjunct professor at the Craig Newmark Graduate School of Journalism at the City University of New York (CUNY).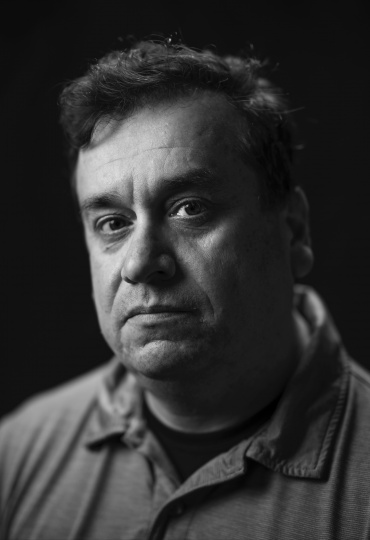 Carlos Gonzalez is a veteran staff photographer at the Star Tribune in Minneapolis. He has covered a wide range of assignments from local news and features to international stories. His work has been recognized with various honors including Pictures of the Year international and the National Press Photographers Association awards. Gonzalez has extensively covered the protests and unrest following the murder of George Floyd in Minneapolis. He followed it up with a project about Floyd in his hometown of Houston, spending time in Third Ward neighborhood where he grew up with his friends and family members. Gonzalez's work was part of the Star Tribune's Pulitzer Prize for its coverage of the police killing of Floyd. You can follow him on Twitter @CarlosGphoto.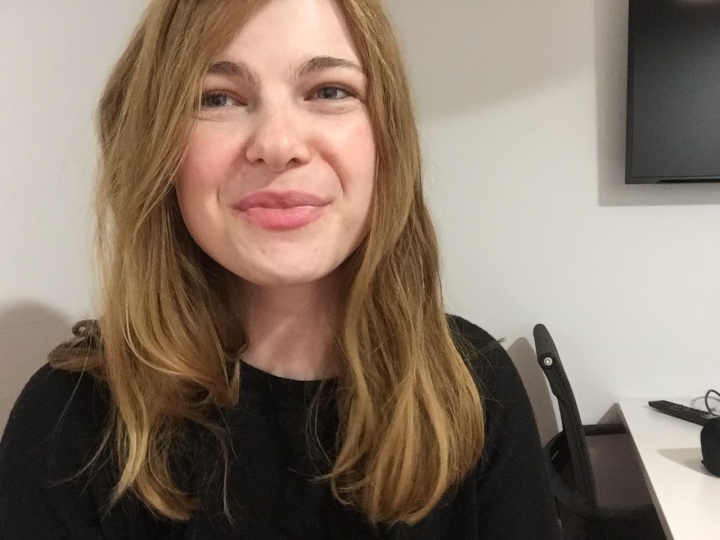 Charlotte Greenfield is a journalist working for Reuters covering Afghanistan and Pakistan, based between Kabul and Islamabad. She has reported for Reuters for eight years in several countries including Indonesia, Papua New Guinea and her home country, New Zealand. She has covered the withdrawal of foreign troops from Afghanistan and the country's fall to the Taliban, the mosque attacks in the New Zealand city of Christchurch and a 2019 volcano eruption that killed dozens of tourists. Greenfield was a fellow at the Stabile Center for Investigative Journalism at Columbia University, where she received an M.S. in Journalism on a Fulbright scholarship and has an English literature degree and a law degree from Otago University in New Zealand. You can follow her on Twitter at @char_greenfield.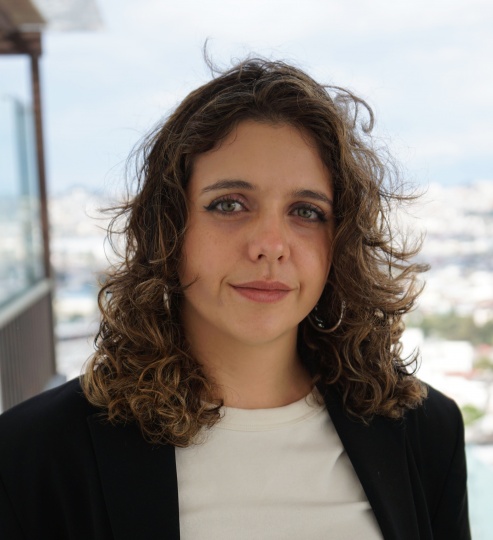 Lisette Arévalo Gross is an Ecuadorian journalist based in Quito, Ecuador. She is a producer and reporter for Radio Ambulante, a podcast distributed on NPR that tells stories from Latin America. Her work has focused on gender violence, women and girls' rights, LGBTIQ+ rights, and sexual and reproductive rights. In 2022, Arévalo was a finalist in the best documentary category for the Third Coast Festival/ Richard H. Driehaus Foundation Competition, with Radio Ambulante's episode "Lorena, my mom and I." She was also a finalist for 2020's Premio Roche de Periodismo en Salud with her Radio Ambulante episode about Ecuadorian women's fight for access to safe abortion. In 2018 she graduated from Columbia University, where she received a master's degree and was a fellow at the Toni Stabile Center for Investigative Journalism. Her work has appeared in El Hilo, Voces Silenciadas, GK, La Periódica, Manifiesta Ecuador, and Chicas Poderosas Ecuador. You can follow her on Twitter at @larevalogross.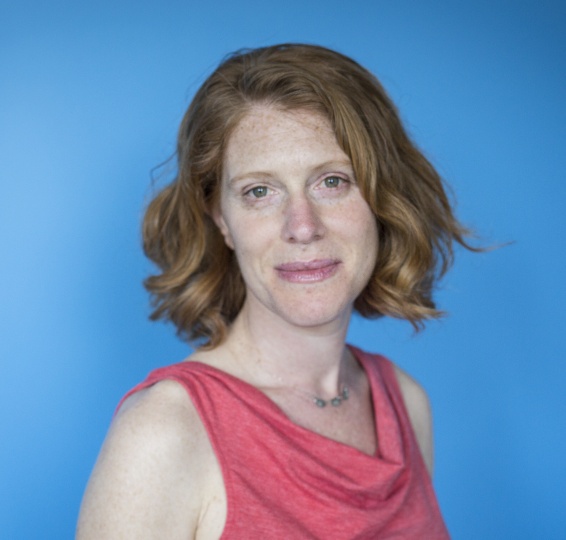 Alison MacAdam is an independent story editor for audio journalism. Her work includes the 2019 Dart Award and Peabody Award-winner, "Believed" and "Embedded: Capital Gazette," which received a 2022 Dart Honorable Mention. She edited journalist Jason Rezaian's podcast 544 Days, about state-sponsored hostage-taking and the effort to free Rezaian from prison in Iran, and works regularly with the New Yorker Radio Hour, Code Switch, and other radio programs and podcasts. MacAdam spent nearly two decades in public media, working as a producer and then Senior Editor for NPR's All Things Considered, and later, as NPR's audio storytelling trainer. She was a 2014 Nieman Fellow at Harvard University.
Mohamed Madi is a senior journalist and filmmaker for BBC News, based in London. He has worked across TV, radio and online in over 30 different countries including Libya, Ukraine and Venezuela. His work has shed light on abuse of LGBTQ refugees in Dutch refugee camps, the final hours of the Karzai administration, and the aftermath of the 2019 Langford family massacre in northern Mexico. His most recent documentary, "From Kurdistan with Sorrow," explored the impact of the 2021 English Channel migrant disaster. He was part of the BBC's award-winning coverage of the Arab Spring and helped embed user-generated-content practices within the organization. Madi is a fellow of the John Schofield Trust and provides training for early-career and aspiring journalists through the John Schofield Trust, Media Trust and others. You can follow him on Twitter at @m_madi.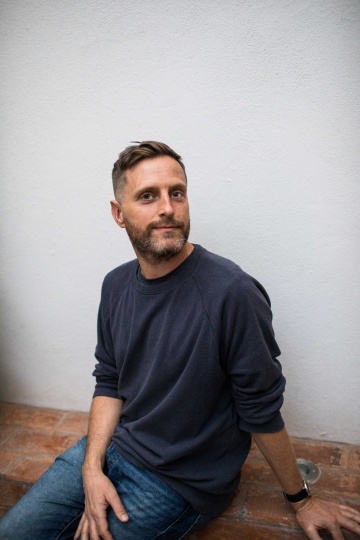 Luke Malone is a journalist and producer. He has worked for outlets including The Washington Post, This American Life, Slate, The Atlantic, The Daily Beast, Gimlet Media, Revista de la Universidad de México, Salon, HBO, FX, and Showtime. His reporting focuses primarily on sexual violence and harassment, and his work on the topic has been recognized with numerous awards and a National Magazine Award finalist nomination. In addition to his journalistic work, he also contributed a chapter to the textbook "Sexual Violence: Evidence Based Policy and Prevention," edited by professors from John Jay College. He is currently co-writing a book about child sexual abuse prevention and the history of U.S. sex crime laws with Dr. Elizabeth Letourneau, director of the Moore Center for the Prevention of Child Sexual Abuse at the Johns Hopkins Bloomberg School of Public Health. You can follow him on Twitter at @bylukemalone.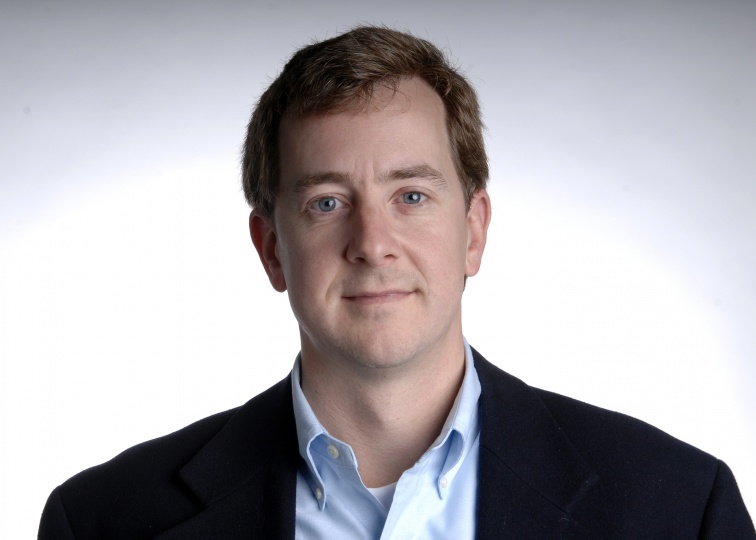 Jeremy Redmon is a journalist, essayist and educator with nearly three decades of experience reporting for newspapers. He writes about immigration, the military and veterans for The Atlanta Journal-Constitution. His assignments have taken him to the White House, the U.S.-Mexico border, Central America, and the Middle East. Between 2004 and 2006, he embedded with U.S. troops during three trips to Iraq. He previously reported for the Richmond Times-Dispatch and is a graduate of the University of Georgia's Master of Fine Arts program in narrative nonfiction writing. His writing has appeared in The Bitter Southerner, Task & Purpose, The War Horse, USA Lacrosse Magazine and Inside Lacrosse. Redmon also teaches journalism at Kennesaw State University, where he created a course about how to report responsibly on trauma and has completed journalism fellowships with The New York Times Institute on Immigration Reporting at the University of California Berkeley's Graduate School of Journalism, the Institute for Justice and Journalism on immigration reporting at the University of Oklahoma's College of Journalism and Mass Communication and the Journalist Law School at Loyola Law School. You can follow him on Twitter @JeremyLRedmon.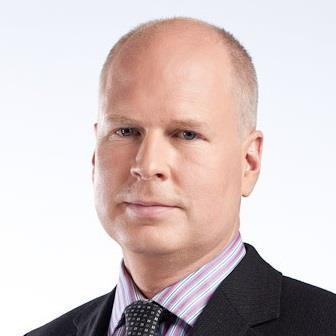 Dave Seglins is senior investigative journalist and "Well-being Champion" with CBC News based in Toronto. He is an advocate for improved mental health literacy and practices within the news industry. He is also co-lead of a national study of +1200 Canadian journalists (Taking Care: A survey on mental health, well-being and trauma in Canadian journalism, Carleton University) due to report in late May, 2022. He is an educator and consultant who holds certificates in Global Mental Health and Trauma (Harvard Medical School) and Mental Health First Aid (Mental Health Commission of Canada.)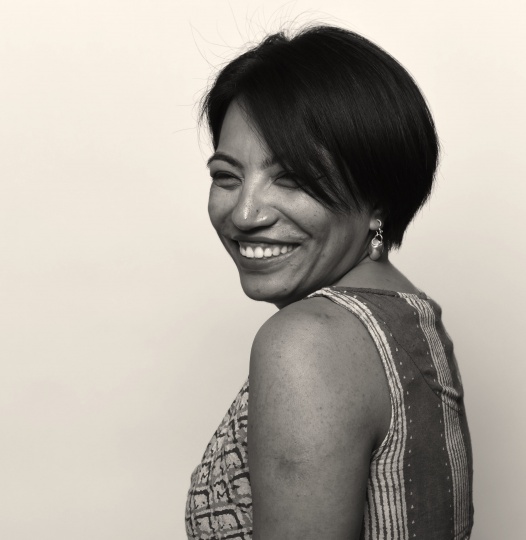 Subina Shrestha is a filmmaker and a journalist. Her work ranges from print stories in The New York Times, to short fiction in virtual reality. Her documentaries on Al Jazeera have been used by various educational institutions, and by human rights organizations in the Hague to discuss modern day slavery and the Maoist conflict. Her news coverage on Nepal's earthquake and its aftermath earned her multiple awards including an Emmy nomination. She was nominated for the Rory Peck Award for her camerawork while undercover reporting in Myanmar during cyclone Nargis. Shrestha was a 2017 Nieman fellow at Harvard and a 2019 Global Media Maker fellow at Film Independent. She is working on her first feature documentary. You can follow her on Twitter at @ShresthaSubina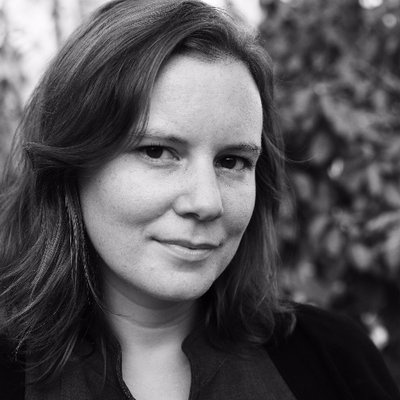 Carolyn Thompson is a freelance data journalist whose reporting focuses on human rights, humanitarian crises, and corruption. Her work has been published by Al Jazeera, the Washington Post, CBC, Radio-Canada, France 24, NPR, News Deeply, and Maclean's Magazine, among others. She covered the South Sudan civil conflict in 2016, and investigates human rights violations in Sudan and other countries. She has trained newsroom staff, independent journalists and university students. She was a sessional instructor of data journalism at the University of Windsor in Canada. Thompson also works to develop guides and standards for research methods, data analysis and data visualization of the documentation of human rights violations. Her work in South Sudan using mobile phone research, statistical analysis, and satellite imagery won the third place Philip Meyer Award through the IRE in 2019. She was a NewsCorp News Media Fellow through the International Centre for Journalists in 2020, the Visiting Journalist in Forestry at the University of British Columbia in 2018 and participated in the Investigative Journalism Intensive at the Banff Centre for the Arts in 2017. You can follow her on Twitter at @CaroEThompson.