Dart Center Names 2023 Ochberg Fellows
May 8, 2023
The Dart Center has announced the recipients of the 2023 Ochberg Fellowship, a program that deepens journalists' reporting of violence, conflict and tragedy. This year's Fellows include outstanding senior and mid-career journalists in all media, representing four continents.
The Dart Center for Journalism and Trauma at Columbia University's Graduate School of Journalism announced today the recipients of the 2023 Ochberg Fellowship.
Established in 1999 for journalists seeking to deepen their knowledge of trauma science and improve their reporting of traumatic events and their aftermath, the Ochberg Fellowships are awarded to outstanding senior and mid-career journalists working in all media who specialize in covering violence, conflict and tragedy on every scale, from street crime and family violence to disasters, war, terrorism, conflict and genocide.
"The 2023 Dart Center Ochberg Fellows have all devoted themselves to the signature issues of our time, from war and migration to gun violence and rising authoritarianism. Coming from eight nations, they are leaders from a global generation of news professionals devoted to trauma-aware reporting. They are the latest links in a chain of Dart Center Ochberg Fellows going back 23 years. We're proud to welcome them to Columbia," said Bruce Shapiro, the Dart Center's executive director. 
Through seminars with leading experts and journalism practitioners, the week-long Fellowship provides journalists a unique opportunity to explore the many dimensions of psychological trauma; to discuss ethical and craft challenges raised by their work; and to forge relationships with colleagues from around the world who share their interests and commitment.
The 2023 Dart Ochberg Fellows are: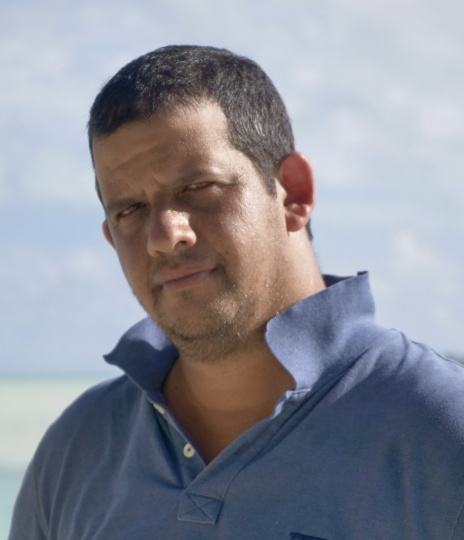 Drew Ambrose is an international correspondent, video producer and investigative journalist who specializes in reporting from the Asia-Pacific. Since 2011 he has produced more than 100 documentaries in 40 nations for Al Jazeera English and has been the digital lead on many groundbreaking online projects. He has reported on the region's biggest stories including the Rohingya Refugee Crisis, Typhoon Haiyan, North Korean nuclear tensions, the Easter Sunday Bombings, Australia's Black Saturday Bushfires and the Yogyakarta Earthquake. Ambrose has spearheaded complex investigations on dolphin hunting, secret torture centers, clergy abuse, pandemic medical waste dumping, deep sea mining, cyber-pedophilia, enforced disappearances, sex trafficking, migrant exploitation and indigenous incarceration. His reporting has won the Wincott Award, the Venice TV Award, six New York Festival Gold Medals, three Overseas Press Club of America citations, three Walkley Awards, four Hong Kong Human Rights Press Awards and the coveted "International Journalist of the Year" category of the One World Media Awards. In 2022, Ambrose was listed in Asialink's 40 under 40 most influential Asian-Australians. You can find him on Twitter at @drewambrose.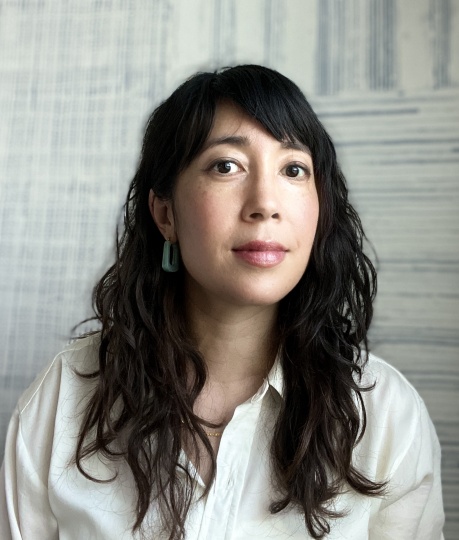 Kim Bellware is a staff reporter for The Washington Post where she covers breaking news on the General Assignment desk. Bellware's reporting at The Post has focused on mass shootings, extreme weather events, the death penalty, abortion access and other legal affairs. In addition to her role as a reporter, she has served as guest host on "Post Reports," The Washington Post's daily news podcast. She lives in Chicago where she previously led teams of emerging reporting fellows at the civic journalism lab, City Bureau, and freelanced for outlets including The New York Times, The Atlantic, New York Magazine and Rolling Stone. You can find her on Twitter at @bellwak.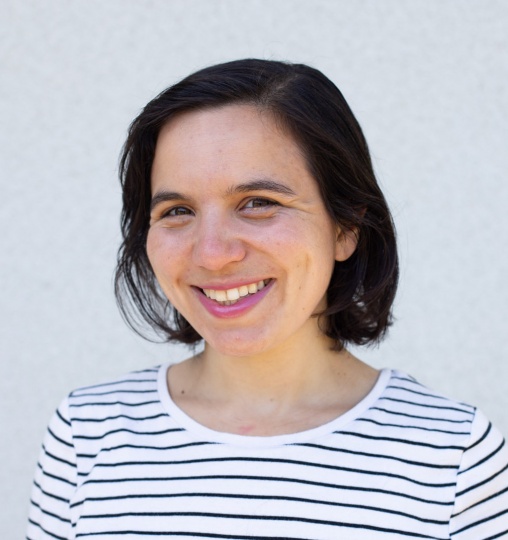 Sammy Caiola is a gun violence prevention reporter at WHYY News in Philadelphia. Before joining WHYY in 2022, she spent eight years covering health care in California – first at the Sacramento Bee and then at Capital Public Radio, Sacramento's NPR member station. She was reporter and host of, "After the Assault," a podcast exploring the journey to justice and healing for survivors of sexual violence. She is a four-time fellow with the University of Southern California's Annenberg Center for Health Journalism, which supported her work on suicide in rural Northern California, Black child mortality, and access to care for undocumented immigrants. She was part of a team of reporters awarded a 2020 National Edward R. Murrow Award for a series on aging. She has been a professional reporting partner in the Philadelphia Center for Gun Violence Reporting's Credible Messenger Reporting Project, and is currently a senior fellow for USC's Domestic Violence Impact Reporting Fund. In 2022 she co-hosted and co-reported "Stop and Frisk: Revisit or Resist," a podcast about policing and public safety in Philadelphia. You can find her on Twitter at @sammycaiola.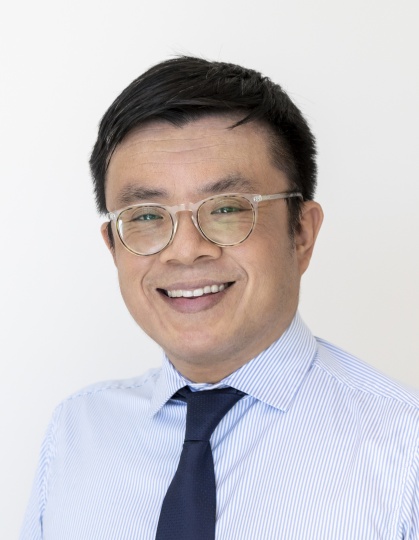 Sewell Chan is Editor-in-Chief of The Texas Tribune. Previously he was a deputy managing editor and then the editorial page editor at the Los Angeles Times, where he oversaw coverage that was awarded a Pulitzer Prize for editorial writing in 2021. Chan worked at The New York Times from 2004 to 2018, as a metro reporter, Washington correspondent, deputy Op-Ed editor and international news editor. He began his career as a local reporter at The Washington Post in 2000. A child of immigrants, Chan was the first in his family to graduate from college. He has a degree in social studies from Harvard and a master's in political science from Oxford, where he studied on a British Marshall scholarship. He serves on the boards of Columbia Journalism Review, Freedom House, Harvard Magazine and News Leaders Association. He is a member of PEN America, the Council on Foreign Relations and numerous journalism organizations. He was elected to the board of the Pulitzer Prizes in 2022. You can find him on Twitter at @sewellchan.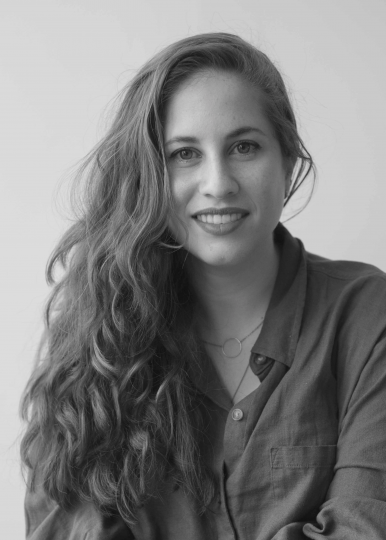 Alejandra Ibarra Chaoul is a Mexican journalist whose work has focused on violence against journalists. With a Magic Grant from The Brown Institute for Media Innovation in 2018, she created the first living archive that preserves the work authored by murdered journalists in Mexico. In 2021, the archive became the nonprofit, Defensores de la Democracia (DDLD), which works to prevent violence against reporters via memory-building and narratives for social change. As DDLD's Executive Director, Ibarra Chaoul leads its nonfiction investigative podcast, Voces Silenciadas, which was shortlisted by the New Journalism Foundation (FNPI) for a 2021 Gabo Award. She also led the multimedia investigation "La vida después del silencio" about the lives of family members of killed and disappeared journalists, which was a finalist for Mexico's National Journalism Award in 2022. Ibarra Chaoul has written for The Washington Post, Gatopardo, Letras Libres, Este País and Ríodoce, among other outlets. Her first book, "El Chapo Guzmán" chronicles the trial against Guzmán Loera in New York, and her second book, coming out in July 2023, is a reported-essay collection that explores the reasons why so many reporters are killed in Mexico. She teaches journalism at Mexico Autonomous Institute of Technology (ITAM). You can find her on Twitter at @luoach.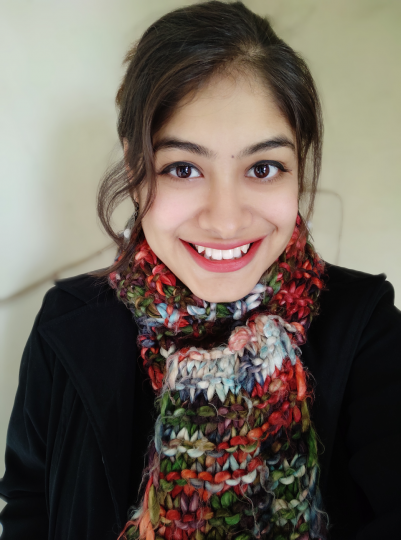 Srishti Jaswal is an award-winning journalist based in India. She was awarded the Lorenzo Natali Best Emerging Journalist award by the European Commission in 2021 and  the International Center For Journalists (ICFJ) second Global Nutrition and Food Security Reporting prize in 2021 for her work documenting how millions of poor Indians were denied food grains during the pandemic. Her story investigating starvation deaths in India received a special mention in the 2021Red-Ink awards awarded by the Mumbai Press Club. In 2021, she was awarded a grant by the National Foundation for India (NFI) to report on the agri-insurance sector where she investigated how farmers were scammed under the Prime Minister's insurance scheme. For this story, she was awarded the IFFCO IIMCAA Award for Excellence in Agriculture Reporting in 2022. Previously, she was based in Paris with the investigative newsroom Forbidden Stories where she investigated the far-right disinformation chambers in India for the 'Story Killers' project. She is currently working on her first nonfiction book, "Post at your own risk," which explores political trolling in India — a country with high digital penetration but poor digital literacy, to be published by Pan-Macmillan India. You can find her on Twitter at @seekingsrishti.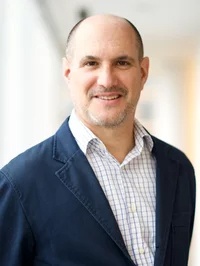 Larry Kaplow is NPR's Middle East editor. He has worked with NPR's shows and correspondents to cover the civil war in Syria, the battle against ISIS, wars between Israel and Gaza militants, the recent earthquakes in Turkey and Syria, and other major breaking stories. He has also helped shape NPR's long-form reports and features for the network's news magazines and podcasts, including stories that chronicled the struggles of a Gaza man seeking heart surgery, the flight of refugees to the U.S. and the impact on civilians of U.S. military operations. Prior to becoming an editor, Kaplow was a correspondent for Newsweek and Cox Newspapers, based in the Mideast for 12 years. He reported from around the region, covered the Second Intifada, the retreat of the Taliban in 2001, and was among a handful of U.S. reporters in Baghdad during the U.S. invasion in 2003. He was based in Iraq until 2009. Before going overseas, Kaplow covered local and state news for newspapers in Florida. He was also a Peace Corps volunteer in Guatemala. You can find him on Twitter at @larrykaplow.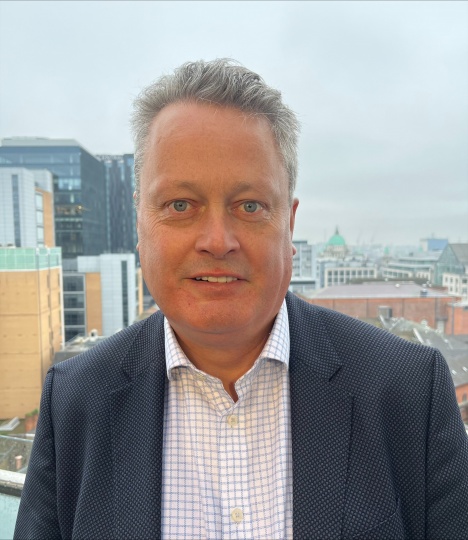 Vincent Kearney is Northern Editor for Raidió Teilifís Eireann (RTE), Ireland's national public service broadcaster. A former Northern Ireland Journalist of the Year, he previously worked for the BBC, Sunday Times and the Belfast Telegraph. Much of his work has been in the areas of politics and security and involved covering and engaging with republican and loyalist paramilitaries and the actions of the police and British military. He has also reported extensively on the continuing impact of Northern Ireland's Troubles on the families of those killed. You can find him on Twitter at @vincekearney.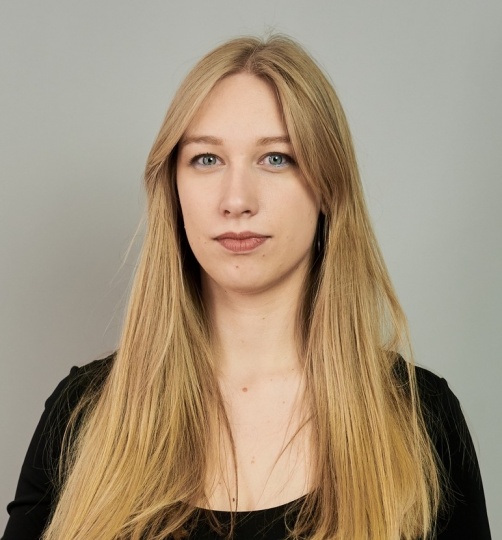 Yanina Kornienko is a Ukrainian investigative journalist working for Slidstvo.Info. After the start of the full-scale invasion of Russia into Ukraine, she began investigating war crimes in Ukraine, where she is working on stories about the situation in occupied cities, including the deportation of children and cases of kidnapped journalists, and collecting evidence of genocide. Prior, she worked as a researcher at Investigative Dashboard, a service created by the international investigative network OCCRP (Organized Crime and Corruption Reporting Project). As part of the ID team, she was involved in researching companies and protected assets in various jurisdictions worldwide. Kornienko was also part of the OCCRP team that conducted a series of cross-border investigations into the procurement of protective masks against Covid-19. In 2020 and 2021, she was among the co-authors of two cross-border investigations into the causes of the Beirut port explosion, carried out with colleagues from OCCRP and Al Jadeed. In 2022, she was a co-author of the Suisse Secrets international project, where she, along with colleagues from 13 countries, investigated the leak of information about the accounts of the Swiss bank Credit Suisse. You can find her on Twitter at @_y_a_n_i_n_a_.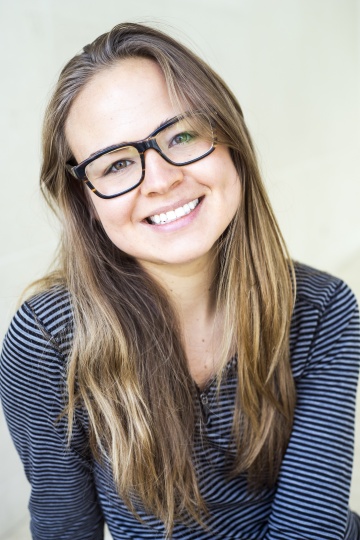 Sarah Esther Maslin is a freelance journalist based in São Paulo, 
Brazil. From 2018-2023, she was The Economist's Brazil correspondent, and before that
she was based in Central America. Maslin has spent 
years reporting in the village of El Mozote, where government soldiers killed hundreds of
civilians in 1981 at the start of El Salvador's civil war. She is
writing a book, to be published by Spiegel & Grau, about the El Mozote
massacre, the limits of truth and reconciliation, gang violence in El 
Salvador and the US, and the long-term effects of trauma on a
community and a country. 
Her reporting has appeared in The Washington Post, The New York Times 
Magazine, The Atlantic, The Nation, VICE Magazine, Columbia Journalism 
Review and other publications. She is the recipient of an American 
Society of Magazine Editors NEXT Award, a Fetisov Journalism Award for 
Environmental Reporting, MHP Gold Award for Foreign Reporting, a 
Mirror Award for media reporting, a Norman Mailer Writing Award, a
 Logan Nonfiction Fellow and a spot on the Forbes 30 
under 30 list. She graduated from Yale University with a degree in 
history. You can find her on Twitter at @sarahmaslin.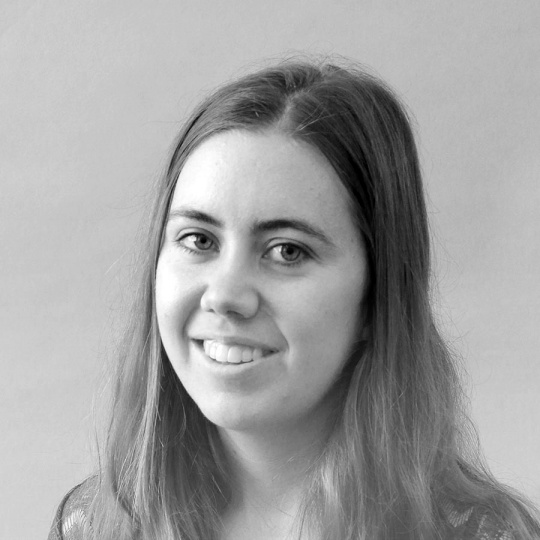 Samantha Michaels is an investigative reporter at Mother Jones magazine in San Francisco. She writes primarily about prisons, policing, and crime, with an emphasis on exposing racism, sexism and other injustices in the legal system. Her recent investigation, The Mother Trap, about moms who are incarcerated for longer than their abusers, won a National Magazine Award for best video and was a finalist in the category of best reporting. Michaels' work has also appeared in The Atlantic, Outside Online and The Best American Magazine Writing 2021. She is originally from the Chicago area and worked for several years reporting in Myanmar and Indonesia before moving to California. You can find her on Twitter at @sjmichaels.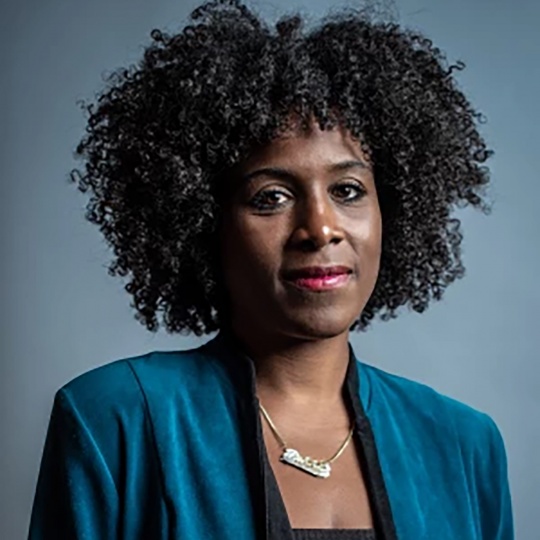 Bobbi-Jeanne Misick is the justice, race and equity reporter for the Gulf States Newsroom, a collaboration between NPR, WWNO in New Orleans, WBHM in Birmingham, Alabama and MPB-Mississippi Public Broadcasting in Jackson. She is also an Ida B. Wells Fellow with Type Investigations at Type Media Center. Previously, Misick worked as a reporter for WWNO and WRKF reporting on health, criminal and social justice issues. She has also worked as a reporter and producer in the Caribbean, covering a range of topics from LGBTQ issues in the region to extrajudicial killings in Jamaica and the rise of extremism in Trinidad and Tobago. Misick is a graduate of the Craig Newmark Graduate School of Journalism at CUNY. Before that, she worked as an assistant editor and pop culture writer for Essence.com. You can find her on Twitter at @bmisick.
Zahra Nader is an Afghan-Canadian journalist and Editor-in-Chief of Zan Times, a digital platform that covers human rights violations in Afghanistan with a focus on women, LGBTQI community and environmental issues. She started her career as a journalist in 2011 in Kabul and joined The New York Times bureau in 2016. In February 2023, she received the Kathy Gannon Legacy Award from the Coalition For Women In Journalism. She is currently based in Toronto, Canada, pursuing a Ph.D. degree in Gender, Feminist & Women's Studies at York University. You can find her on Twitter at @ZahraYusufi.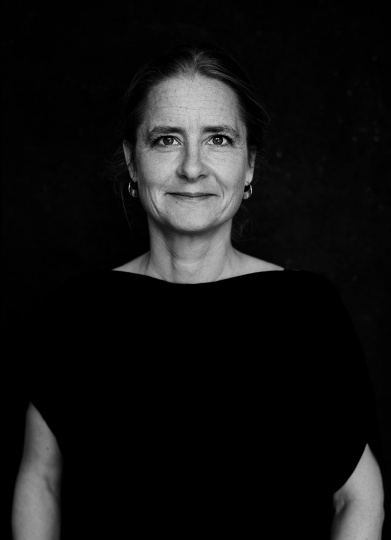 Line Vaaben is a staff writer and "existential editor" at Politiken. She writes coaches, and coordinates long-term narrative projects and investigative reporting on print, digital platforms and podcast. Since she graduated as a journalist in 2000, she has worked for several national Danish newspapers and has dedicated her career to covering ethical questions embedded in the vicinity of life, death and the territory in between: Fetal diagnostics, palliative care, late abortions and assisted dying. And not least violence and homicide — especially against women and children. Vaaben is also the author of the critically acclaimed "En forudsigelig forbrydelse" ('A predictable Crime) about 536 femicides in Denmark including in depth case stories based on interviews with bereaved, friends, police investigators and court documents. She has also written the authoritative Danish textbook on narrative journalism and is teaching her craft to students and colleagues in several countries. You can find her on Twitter at @livaaben.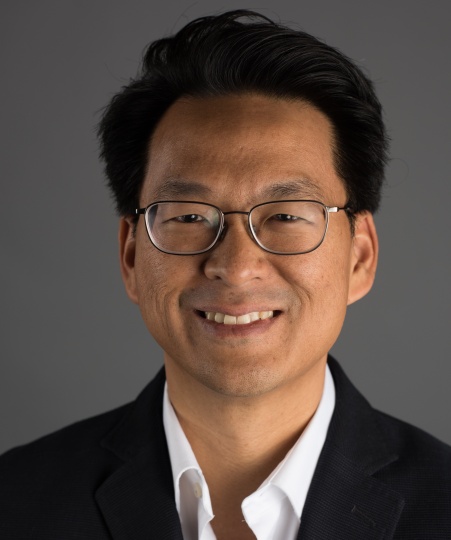 William Wan is an enterprise reporter at The Washington Post, where he writes about mental health and people suffering on the margins of society. During the past two decades at The Post, he has covered health, religion, China, the Obama presidency and national security. His coverage of mental health during the pandemic contributed to an unprecedented increase in federal funding and won awards from the NIHCM Foundation and the American Association of Suicidology. His reporting on corruption among China's cops and courts won the National Headliners Award for International News and was a finalist for the Livingston Award. He was named the 2010 and 2011 Religion Writer of the Year and won ASNE's award for distinguished writing on diversity. He was a reporter on the Post's 2010 Pulitzer finalist team for coverage the Fort Hood shootings. Before joining The Post, he worked as a reporter for the Los Angeles Times and the Baltimore Sun. You can find him on Twitter at @thewanreport.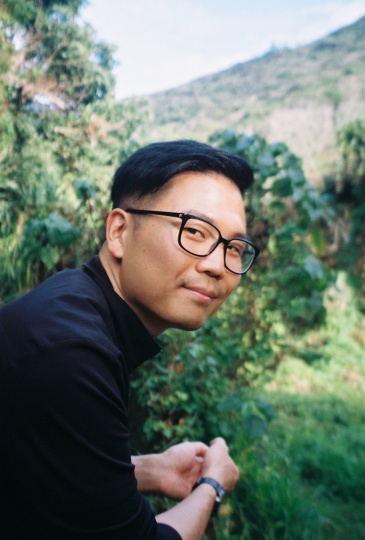 Marcus Yam is a roving Los Angeles Times foreign correspondent and staff photographer. Born and raised in Kuala Lumpur, Malaysia, he left a career in aerospace engineering to become a photographer. His goal: to take viewers to the frontlines of conflict, struggle and intimacy. His approach is deeply rooted in curiosity, dignity and persistence. In 2022, Yam won the 
Pulitzer Prize for Breaking News Photography
 for images documenting the U.S. departure from Afghanistan that capture the human cost of the historic change in the country. Most recently, he was named the 2023 Robert Capa Gold Medal Winner for his stirring photographic coverage of the war in Ukraine. Yam is a two-time recipient of the Robert F. Kennedy Human Rights Journalism Award, notably in 2019, for his unflinching body of work showing the everyday plight of Gazans during deadly clashes in the Gaza Strip. He was also part of two Pulitzer Prize-winning breaking news teams that covered the San Bernardino, Calif., terrorist attacks in 2015 for the Los Angeles Times and the deadly landslide in Oso, Washington in 2014, for the Seattle Times. His previous work has also earned an Emmy Award for News and Documentary, World Press Photo Award, Dart Award, Scripps Howard Visual Journalism Award, Picture of the Year International's Newspaper Photographer of the Year Award, Society of Professional Journalists' Sigma Delta Chi Award, National Headliner Award and an Alfred I. duPont-Columbia University Award. You can find him on Twitter at @yamphoto.