Meet the 2021 Fellows: Inequality and Covid-19 in Brazil, Venezuela and Colombia
March 10, 2021
The Dart Center for Journalism and Trauma is pleased to announce the recipients of its Early Childhood Reporting Fellowship for journalists in Brazil, Venezuela and Colombia.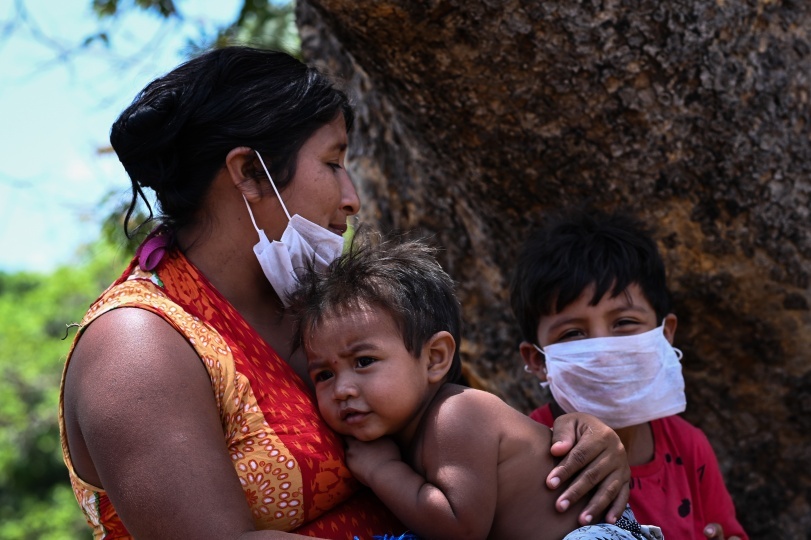 Para visualizar esta página em português, clique aqui.
The Dart Center for Journalism and Trauma is pleased to announce the recipients of its Early Childhood Reporting Fellowship for journalists in Brazil, Venezuela and Colombia. The program will support 12 journalists undertaking projects on the effects of the coronavirus pandemic on young children's growth, development and wellbeing.
Fellows will examine the effects of Covid-19 on indigenous education, food access and mental wellbeing in young children, among other issues.
The fellowship will run from March until August 2021, and is being led by Fábio Takahashi and supported by story mentors Mariana Kotscho and Daniela Tófoli.
This program has been made possible by generous grants from the Bernard van Leer Foundation (Netherlands), the Jacobs Foundation (Switzerland), the Maria Cecilia Souto Vidigal Foundation (Brazil), and The Two Lilies Fund (United States).
"At the Maria Cecilia Souto Vidigal Foundation, we believe in the importance of qualified information that can raise awareness about development in the first years of life. And we believe in the fundamental role of the journalist to refine and to deepen this information for the whole society. Especially in this challenging context of the pandemic, we are sure that the meetings and mentoring will bring new perspectives, discussions and guidelines on the main themes related to the first six years of life. I hope it will be an opportunity of great learning, exchange and interaction between journalists from different regions of Brazil and South America."
- Paula Perim, Communication Director, the Maria Cecilia Souto Vidigal Foundation
Program Leadership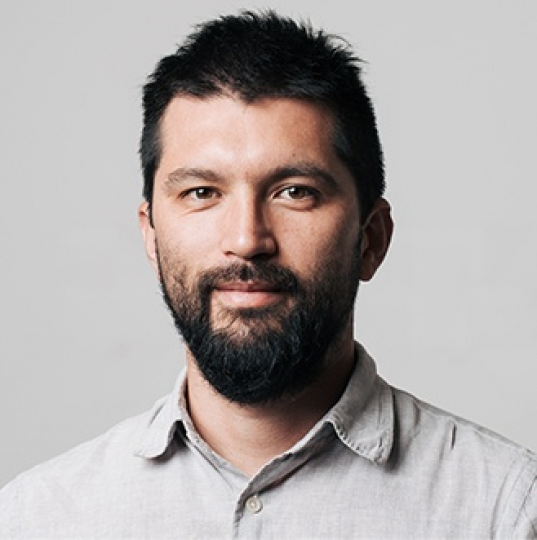 The Fellowship will be led by Fábio Takahashi, an editor at the Folha de S. Paulo newspaper, where he runs the data journalism desk. Takahashi previously worked as an education reporter at Folha from 2003 to 2016, and helped create Folha's University Ranking, Brazil's most comprehensive evaluation of college-level institutions. Takahashi was a Spencer fellow at Columbia University 2016-2017.
He is also the founder and current president of the first association for education reporters in Brazil, the Education Reporters Association, which launched in 2016. In 2013, he was the first journalist to attend the Executive Leadership Program in Early Childhood Development, a short course at Harvard University.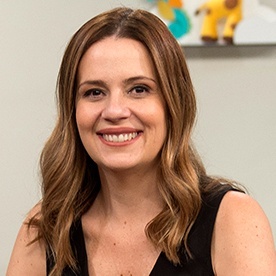 Mariana Kotscho will serve as a story mentor for the Fellowship. Kotscho has 30 years experience as a reporter and television host, and has worked for several major TV Stations in Brazil, including TV Cultura and TV Globo.
She is the winner of the Vladimir Herzog Award for coverage of human rights issues.
Kotscho created and now presents the program "Papo de Mãe," which covers topics related to education, behavior and child health.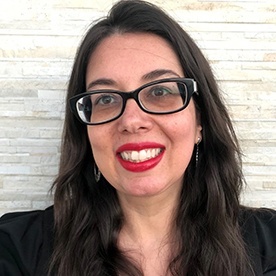 Daniela Tófoli will serve as a story mentor for the Fellowship. Tófoli is an editorial director at the Brazilian publishing house Editora Globo, where she oversees work on Marie Claire, Quem, Crescer, Galileu, TechTudo, Casa e Jardim and Monet. She is a member of Associação Nacional de Editores de Revistas, the Brazilian National Association of Magazine Editors. Her work has focused on the areas of parenting, family, health and education. She has been an invited speaker on the subjects of maternity for fathers, as well as mothers and businesses. She is a weekly columnist for Rádio CBN and author of the blog "Mãe de Tween," about pre-teens, on the website of the newspaper O Globo. She is author of the book "Pré-Adolescente: Um Guia Para Entender Seu Filho" ("Pre-adolescent: A Guide to Understanding Your Child"). Tófoli is a graduate of the faculty of communication at Casper Libero College, a private university in São Paulo, and completed a magazine publishing course at Yale University. She is also the mother of 11-year-old Helena.
Fellows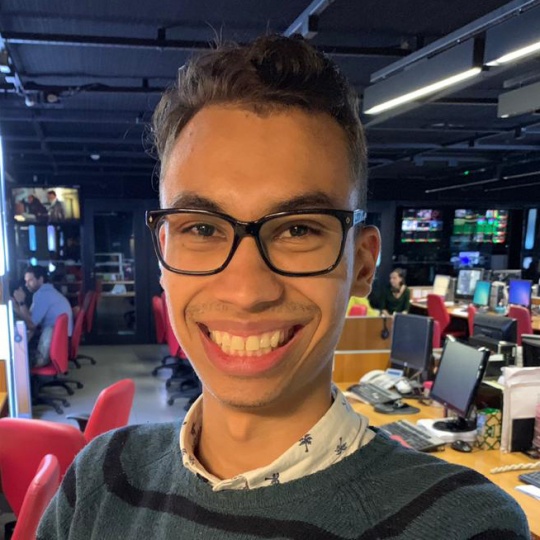 EVANDRO ALMEIDA JR
Born and raised in São Paulo, Almeida is a young journalist trained by FIAM-FAAM. He has always been interested in international relations and covered migration while in university, focusing especially Latin America and the Middle East. He lived in Egypt for 2 months to learn about the country through AIESEC, was a trainee at the Galápagos Newsmaking and participated in the Google News Initiative project on TV Band to produce video content for YouTube. He is a member of Red Latam de Jóvens Periodistas representing Brazil and is currently an Economics trainee at Estadão. With experience in digital and traditional TV, he has always sought to explore the theme of migration, and strived to give a more intimate and human touch to the stories through MoJo.
Project: Almeida will discuss how Venezuelan indigenous Waraos children are living in Brazil, specifically in the state of Paraíba. In the capital of João Pessoa, there are supportive policies for this population, but they are lacking in Campina Grande. Venezuelan indigenous Waraos children are considered extremely sacred to culture in the realm of cultural literacy. In a new country, with a different culture, living in shelters and in an urban environment, how are they faring? What is the status of their education and mental health? 
With his experience, Almeida intends to use MoJo and audiovisual production to create an intimate portrait of the challenges of Venezuelan indigenous Waraos children and also those who make public policies that affect them.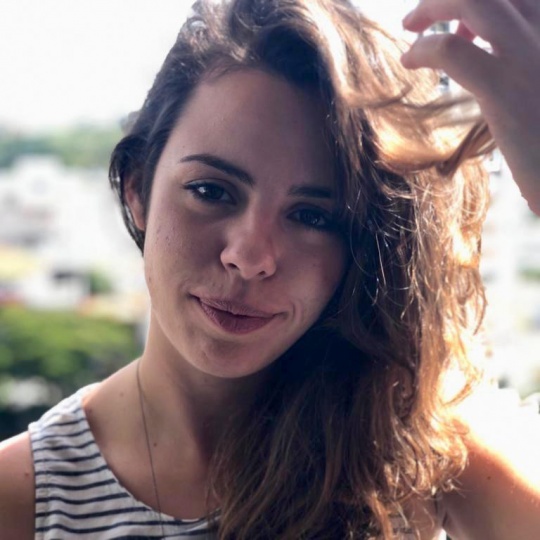 JULIANA CAUSIN
Juliana Causin is an anchor and director of the daily economics program Dinheiro na Conta, on MyNews, a channel that is a worldwide benchmark for journalism on YouTube. She is a multimedia journalist who graduated from Casper Líbero College, and she has eight years of experience in radio, television and internet. Before MyNews, she was a producer at Rádio CBN and Jornal da CBN, and worked as a reporter and presenter at Rádio Globo. She was a television producer at TV Cultura and TV Gazeta. She is interested in topics related to economics, politics, inequality, social development and public policies.
Project: The Covid-19 pandemic has exposed inequalities in the largest economy in Latin America and the vulnerability of thousands of families living in poverty — and extreme poverty — in Brazil. Causin's reporting will investigate the economic and social effects of the pandemic among Brazilian children in early childhood. The goal is to understand how the closing of schools and daycare centers, the loss of family income and the increase in poverty impacted young children in the country. The project will also bring to light the experiences of marginalized Brazilian families to demonstrate the intersection of the pandemic's trauma with the first years of life. In video and text, this project will also seek to investigate how these differences in early life can leave a mark for the future development of these children.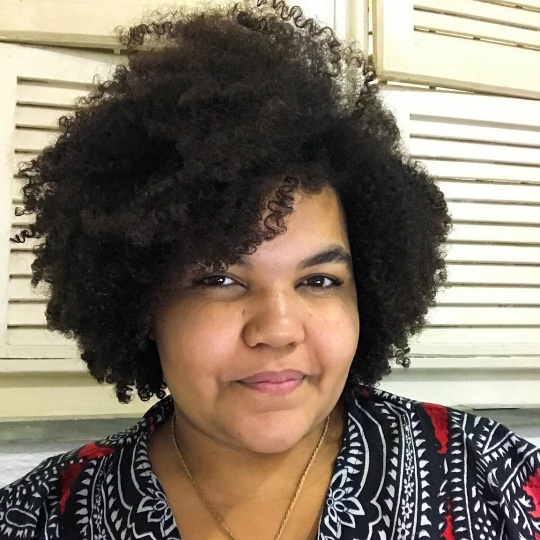 LOLA FERREIRA
Lola Ferreira is a journalist from Rio de Janeiro and is currently a reporter for Gênero e Número, Latin America's first data journalism outlet focused on gender and race issues. Lola writes mainly about reproductive and sexual rights, gender violence and education from a gender perspective. She wrote the "Universa Manual for Journalists: Good Practices in Covering Violence Against Women," a guide for reporters on the best ways to cover the topic in Brazil. She has been published by UOL, HuffPost Brasil and Portal R7.
Project: Ferreira will analyze, in the context of the Covid-19 pandemic, the effects of the Criança Feliz, Brazil's only federal program that provides home visits related to child development. Scholars already estimate that the isolation caused by Covid-19 and limited socialization will directly impact child development, so the report will seek to understand whether public policies and funding directed at serving children in the last year were sufficient. It will investigate how municipalities and families have dealt with school closures and concerns about child development without effective support from the Federal Government. Currently, Criança Feliz operates in about 3,000 municipalities, but only 8% of Brazilians, according to UNICEF, receive information on early childhood development through program visitors. Ferreira's report will investigate the training of these professionals, what has prevented its national spread and what has been done to bring visits to more children. The budget and its division among the municipalities will also be analyzed in order to understand why more money directed to the program has not meant more children served.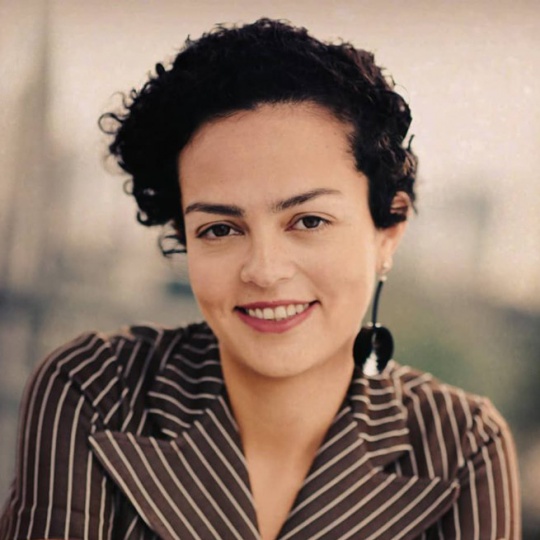 MARTINA MEDINA
Medina graduated from the University of São Paulo. She has worked as a journalist for more than ten years, including for the newsrooms of Rede Bandeirantes, Editora Abril, Folha de S. Paulo and Trip Editora. She is currently a freelancer for Joca, Editora MOL, Portal YAM and Revista Vida Simples. She won the first ever Call for Education Journalism, a program supported by the Education Journalists Association (Jeduca) and Itaú Social, as part of which she investigated school transport in riverside communities in the Amazon. Her special report was published in Jornal Joca in 2020.
Project: Medina will analyze indigenous early childhood education during the pandemic in an indigenous municipal school in Manaus, Amazonas. Faced with social isolation, the school took advantage of the cultural knowledge of parents to encourage children to engage with creative pursuits like plays, storytelling, dances, songs and indigenous artwork. Families were responsible for completing activities based on Western knowledge delivered on sheets of paper by teachers to homes weekly. But the absence of social interaction, so important to early childhood development, and central to indigenous life, made learning difficult for the youngest pupils who found themselves far from teachers and colleagues. This challenging reality promises to change in 2021, with the arrival of the vaccine and the return to in-person classes. Medina's report will accompany the return to in-person classes, and examine how the community and authorities might endeavor to make up for lost time. It will also include the impacts of distance education on early childhood learning at this school and indigenous education in the country, based on data analysis and interviews.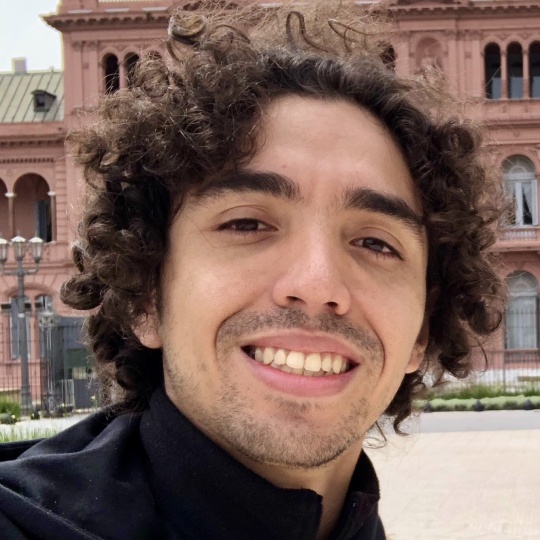 JESÚS MESA
Jesús Mesa is a Colombian journalist working as the Newsletter coordinator for El Espectador, a national newspaper in Colombia. For over four years, he has covered world news, but mainly the Venezuelan political situation and the migration crisis in Colombia. In 2018, Jesus was awarded the Rosalynn Carter Mental Health Journalism fellowship for his project "Venezuelan Migration: A mental health challenge." He is also an ICFJ Fellow for the program "A Digital Path to Entrepreneurship and Innovation for Latin America".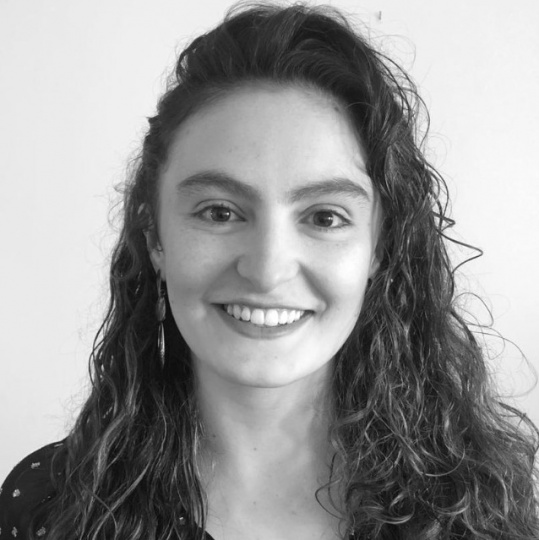 MARIA MÓNICA MONSALVE
María Mónica Monsalve is a Colombian science, health and environment journalist with an MSc in Climate Change, Development and Policy from the University of Sussex, UK. She is currently working for El Espectador, the second-largest newspaper in Colombia. Last year, she was awarded with the Premio Simón Bolívar, one of the most prestigious journalism prizes in Colombia.
Project: This dual project by Jesús Mesa and Maria Mónica Monsalve will be built from three stories that show how the Covid-19 pandemic has affected the lives of children, mothers and caregivers in Colombia. The first one will be about food insecurity of children as a result of school´s closures. The second one will focus on women, mothers, heads of household, and their struggles during the pandemic. Finally, they will work on a story about the Venezuelan migrant children and their difficulties to adapt to a new country in a Covid-19 crisis. A short documentary will bring together the key conclusions of each of the three stories will also be published on the newspaper's website and social media.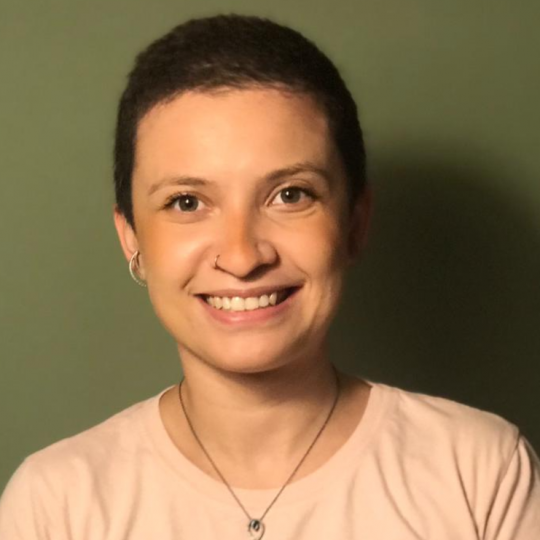 MAYARA PENINA
As a journalist, Penina dedicates her work to researching and producing content about women and children. She was editor of Catraquinha and Portal Lunetas. She is co-founder of Nós, women from the periphery and editor of the Carambola Newsletter.
Project: The purpose of this series is to analyze strengths and weaknesses in the areas of health, education and social assistance based on the stories of women and children from regions in the city of São Paulo. The reporting will aim to examine what kinds of care and rights should be given to families during the pandemic, and will use the voices of experts from the territories to investigate the pandemic's impacts on children's development.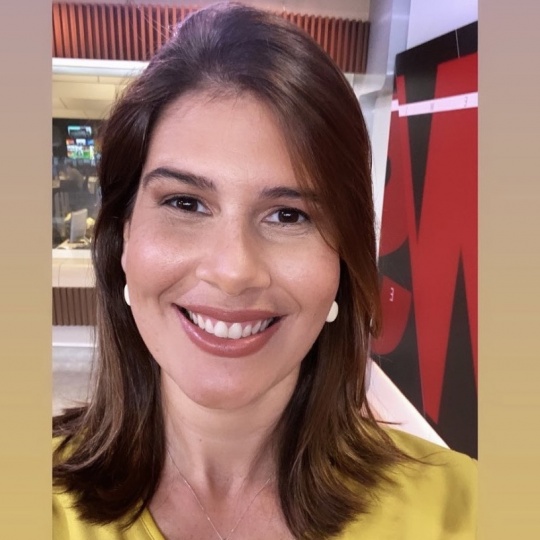 MARIANA QUEIROZ
Queiroz is a reporter for GloboNews and the TV Globo broadcast, and has worked at the station for almost 15 years. She has published articles for all the major newspapers associated with this outlet, and participated in countless important projects, such as the tragedies in Mariana and Brumadinho and the 2017 prisoners' rebellion in Manaus. In 2019, she directed the documentary "Heróis da Lama" for GloboNews. In recent years, she has dedicated herself to reporting on childhood-related topics, such as births going un-registered during the pandemic, adoption in Brazil and the situation of adolescents in conflict with the law in Rio de Janeiro. She has a degree in journalism from PUC-Rio and is finishing post-graduate work in Childhood, Adolescence and Families at the Institute of Education of the Public Ministry of Rio.
Project: The project will address the situation of caregivers during the pandemic. After all, when we talk about early childhood it is essential to look at those who care. What were the emotional and even economic impacts on these caregivers? How did these impacts affect their relationship with children? 
It is necessary to highlight this reality in Brazil. Many families are headed by mothers who raise their children alone. There is another important element: women are also the majority in some professions on the front line of Covid-19, such as nurses and nursing technicians.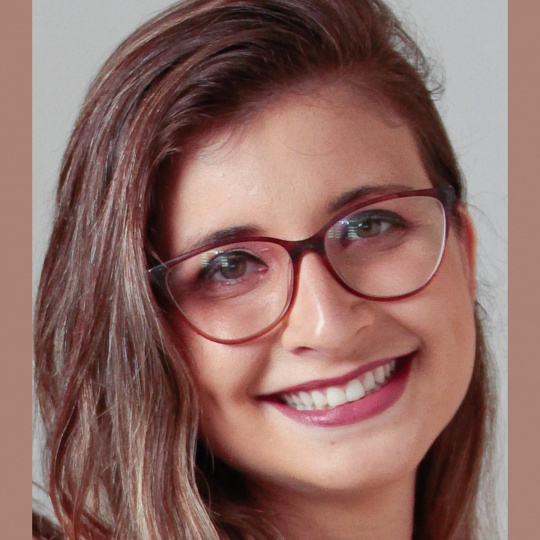 AMANDA RAINHERI
Amanda Rainheri is a Brazilian journalist based in Recife, the capital of Pernambuco, in the Northeast of the country, where she has lived since 2013. She has worked for the past six years on daily coverage of topics related to the city, politics and economics at Jornal do Commercio, the largest in the region. It was in her daily work that she discovered her passion for topics related to human rights and education.
Project: The coronavirus pandemic reached Pernambuco in March 2020, where it began to reveal a series of inequalities. For children, especially those in early childhood, the effects on development are significant. In 2018, the Brazilian Institute of Geography and Statistics (IBGE) pointed to an increase in hunger in Brazil. In five years, the number of people without access to basic food has grown by 3 million, reaching more than 10.3 million Brazilians. The survey also showed that hunger is more common in rural areas and that almost half of the hungry live in the Northeast of the country. Half of children up to 5 years of age had restricted access to quality food. Many of these young people only have access to food in schools, where classes were suspended due to Covid-19.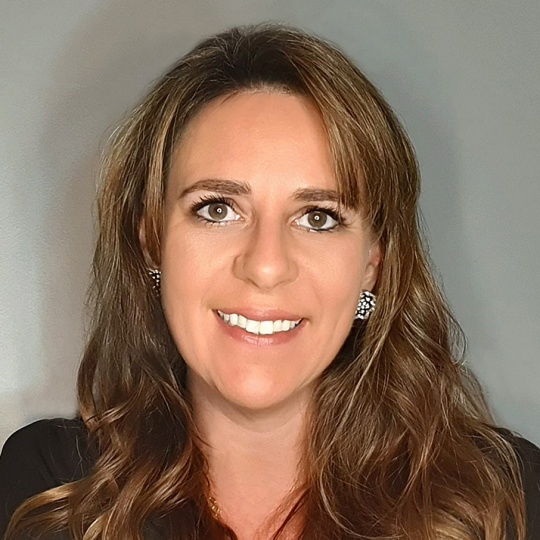 CAMILA SACCOMORI
A 42-year-old independent journalist, Camila Saccomori works in content production and on other projects for companies, brands, professionals and NGOs linked to themes of early childhood.
She has 20 years of experience in the market, and spent time reporting, producing and editing on various platforms (newspapers, magazines, online publications and in television) by Grupo RBS, in Porto Alegre-RS. She has a master's degree in Communication and New Media (PUCRS).
She was a fellow in 2018 of the Early Childhood Reporting Institute at the Dart Center for Journalism and Trauma at Columbia University. She is the mother of 10-year-old Pietra and shares information, news and tips for families at @amoscriar.
Project: Prematurity and pandemic: the investigation will to narrate how the childbirth takes place in conditions adapted to Covid-19.  of a baby takes place, now adapted to distances and health protocols. Saccomori plans to show how premature births are occurring during the pandemic, tell family stories and bring light to psycho-affective care in neonatal units in the face of the current challenges imposed by Covid-19 in hospitals.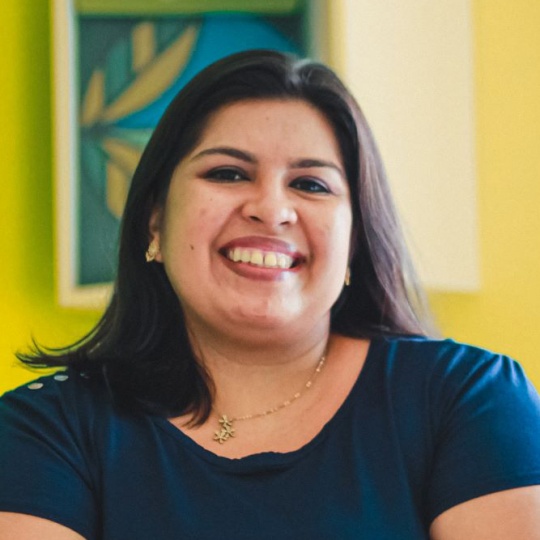 VANESSA VIEIRA
Vieira graduated from the Federal University of Roraima. She participated in the State of Journalism Course, of the newspaper O Estado de São Paulo and Universidad de Navarra. She is a member of the Editorial Committee of the Association of Education Journalists (Jeduca).
She is currently the content editor for the digital newspaper Correio do Lavrado, where in 2020 she published a series of reports on the impacts of Venezuelan migration on public schools in Roraima, made possible by the Education Journalism Notice, Jeduca and Itaú Social.
Project: With the theme "Development in Refuge," Vieira's project will investigate the conditions in which children up to three years old, daughters of refugees and Venezuelan migrants are living in temporary accommodations known as "Operation Welcomed," in Boa Vista (RR).
Overcrowding in the makeshift dormitory is one of the effects of the coronavirus pandemic, which has prevented migrants' legal entry into the country, and consequently, families from regularizing their immigration statuses. These undocumented people they have difficulty accessing basic rights, such as adequate food and activities that encourage child development.
MARIANA ZÚÑIGA
Mariana Zuniga is a journalist and producer for El Hilo, a podcast from Radio Ambulante studios, where she covers Latin America and the US. She graduated with honors as a journalist from the Institut des Médias de Paris (ISCPA). She later obtained her master's degree on Violence, Conflict and Development from SOAS university in London. For four years, Mariana covered the political and economic crisis of Venezuela as a freelance journalist. Her reporting has been published  on notable international publications like The Washington Post, The Guardian and BBC.
Project: This is the worst time to be a child in Venezuela. Children here are losing their childhood to uncertainty, anxiety and fear. The situation was already critical for them and then the coronavirus pandemic hit them, potentiated a problem that already existed and stripped them from one of their last supports: school.
Since 2014 there has been a surge in the number of suicides of children and adolescents in Venezuela. But, 2020 marked a milestone in that regard.This project will show how the coronavirus pandemic has impacted on children that were already affected by a complex humanitarian crisis. It will investigate the surge in suicides and mental health issues among children. And it will also explore what happens when two problems (a humanitarian crisis and a pandemic) collide?