Resources for Covering Tornadoes
December 13, 2021
Dozens of devastating tornadoes roared through five U.S. states over the weekend, leaving more than 90 people dead as of press time, in what President Joe Biden said was "one of the largest" storm outbreaks in history. We've identified some resources to help you cover the trauma of these disasters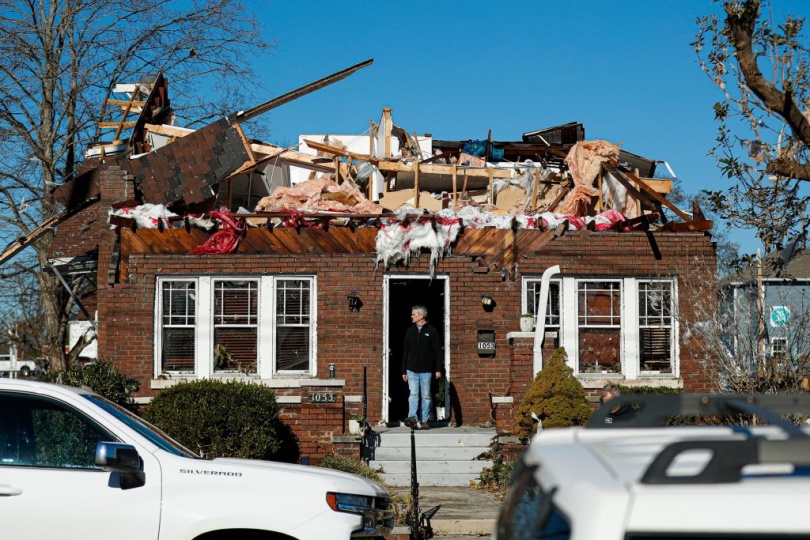 "All disasters can take a grave toll on physical, emotional and mental health, but most people do recover and heal without psychological intervention. However, a small minority of direct victims who have experienced substantial loss (of person or property) or have pre-existing physical or mental health conditions and vulnerabilities may experience long-lasting adverse mental health outcomes requiring mental health assistance. Similarly, a proportion of first responders may experience long-lasting adverse mental health outcomes requiring mental health assistance.
When covering a disaster, be aware that its impact will generally correlate to pre-existing environments. Factors such as poverty, poor building construction or badly-managed public services will likely worsen in the aftermath." 
"After a disaster, stories do not need added sensation – rely on good, solid, factual journalism and a healthy dose of sensitivity. Be wary of recycling particular images of individuals, especially graphic ones. Also beware of choosing "tragic images" as page or screen icons. Often this will be a family's last image of a lost loved one and it may not be pleasant."
"It's essential that managers make contact with anyone on their staff who's been through a distressing experience. This is good management anyway, but is especially important in the aftermath of trauma. ... Diffuse with those returning from trauma reporting – talk to them about how it was both logistically and emotionally.  Don't be afraid to talk emotions – they are normal."
"When my newspaper, The Oklahoman, was confronted by a disaster, we posted reminders on our bulletin boards and Intranet about caring for yourself. I also sent and posted notes about how the coverage is affecting the community (e-mails that are sent to the paper and/or Web site as well as anecdotes that come from reporters in the field). We had a trusted counselor who could receive e-mails from reporters and editors who had questions about their feelings, talk to them on the phone, and schedule one-on-one appointments when needed. ... 
If reporters are particularly affected because their homes have been damaged or loved ones have been injured, care of them is especially important. Consider rotating reporters so those journalists can have time to deal with their own situations. (In some instances, it may be just a few hours.) They will grow resentful if you don't. Have other reporters—even a team—ready to fill holes if needed."
"People caught up in a disaster have a right to decline being interviewed, photographed or filmed. News professionals in the field and in the newsroom need to respect that right. Exercise the principle of doing no further harm."