Speaker Bios: Covering Gun Violence
October 12, 2016
The Dart Center organized a two-day reporting institute on covering gun violence for in the Midwest, February 10 and 11 in Chicago, Illinois. Speakers bios are below.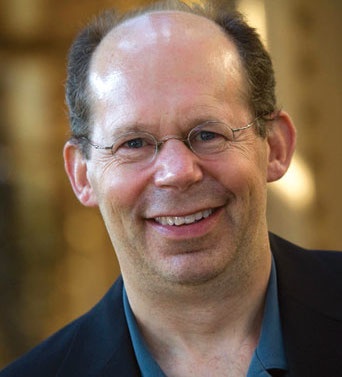 Alex Kotlowitz is perhaps best known for his national bestseller, There Are No Children Here: The Story of Two Boys Growing Up in the Other America, which the New York Public Library selected as one of the 150 most important books of the twentieth century. His nonfiction stories, which one critic wrote "inform the heart",  have appeared in print, radio and film. From his documentary, The Interrupters, to his stories in The New York Times Magazine and on public radio's This American Life, he's been honored in all three mediums.
A Chicago native and graduate of Wesleyan University, Kotlowitz holds eight honorary degrees and has been awarded the John LaFarge Memorial Award for Interracial Justice given by New York's Catholic Interracial Council.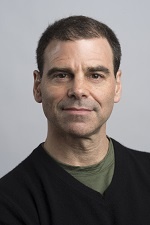 Matthew Miller, Sc.D, M.P.H., M.D., a physician with training in internal medicine, medical oncology, medical ethics, injury prevention, epidemiology and health policy, has been the Co-Director of the Harvard Injury Control Research Center since 2013. He is also a Professor of Health Sciences and Epidemiology at Northeastern University.
Miller has conducted extensive empirical research in injury and violence prevention and is the author of more than 50 articles and book chapters on fatal and non-fatal violent injuries, with a special focus on suicide and homicide. Recent projects include analysis of the risk of suicide among veterans, the association between rates of household firearm ownership and rates of violent death and he connection between recent changes in rates of homicide and suicide among African American youth.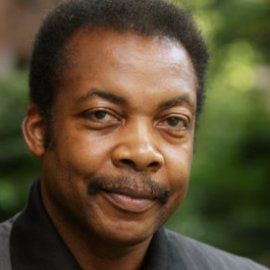 Ellis Cose is the author of a dozen books on issues of national and international concern, including the The Rage of a Privileged Class, Color-Blind, and The Envy of the World. A Chicago native, Cose began his career at the age of 19 with the Chicago Sun-Times, where he was a columnist, editor and national correspondent. He has been a contributor and press critic for Time magazine, president and chief executive officer of the Institute for Journalism Education, chief writer on management and workplace issues for USA Today (where he is now a columnist and member of the board of contributors) and a member of the editorial board of the Detroit Free Press. 

A longtime columnist and contributing editor for Newsweek magazine (1993 through 2010) and former chairman of the editorial board and editorial page editor of the New York Daily News, Cose was a senior fellow at the Center for Talent Innovation, a fellow at the Gannett Center for Media Studies at Columbia University, a fellow at the National Research Council/National Academy of Sciences, a senior fellow and director of energy policy studies at the Washington-based Joint Center for Political Studies, and a consultant to the Ford and Rockefeller Foundations.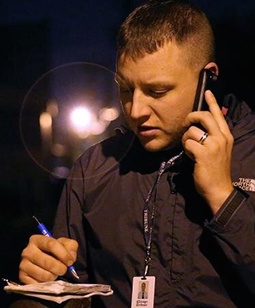 Peter Nickeas is a breaking news reporter for the Chicago Tribune, where he has worked for five years. Prior to joining the Tribune, he was the city reporter, and before that, the night reporter for the Times of Northwest Indiana. 

Howard Pollack, Ph.D., is a professor at the University of Chicago in the School of Social Service Administration and the Department of Public Health Sciences. He also serves as Co-Director of The University of Chicago Crime Lab, which uses use insights from basic science to help government agencies and non-profit organizations develop innovative new approaches to reducing violence.
Pollack has published widely on the intersecting topics of poverty policy and public health in journals such as Addiction, Journal of the American Medical Association, American Journal of Public Health, Health Services Research, Pediatrics, and Social Service Review.  Pollack has been appointed to three committees of the National Academy of Sciences and his writings have appeared in Washington Post, New York Times, New Republic, and many other publications. His essay published in The American Prospect, "Lessons from an Emergency Room Nightmare" was selected for the collection Best American Medical Writing, 2009.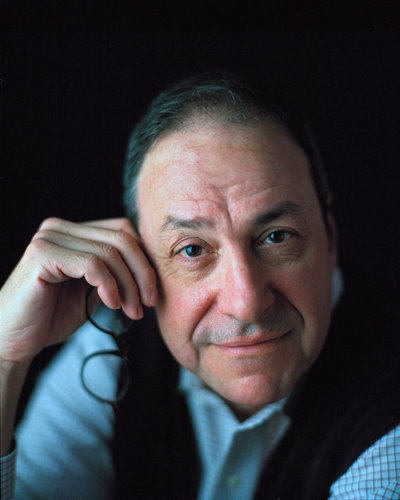 Joe Nocera was an Op-Ed columnist for The New York Times Opinion pages between April 2011 and November 2015. Before his Opinion column, he wrote the Talking Business column for The New York Times each Saturday and was a staff writer for The New York Times Magazine. He joined the paper in 2005.
For more than three decades, Mr. Nocera has chronicled the world of business at magazines like Fortune, GQ, Esquire and Texas Monthly. He has won three Gerald Loeb awards, including the 2008 award for commentary, and three John Hancock awards for excellence in business journalism. A 2007 Pulitzer finalist, he has written books including "A Piece of the Action: How the Middle Class Joined the Money Class," which won the New York Public Library's 1995 Helen Bernstein Award; "Good Guys and Bad Guys: Behind the Scenes With the Saints and Scoundrels of American Business (and Everything in Between)," and "All the Devils Are Here: The Hidden History of the Financial Crisis," which he co-authored with Bethany McLean.
Mr. Nocera received a B.S. in journalism from Boston University in 1974. He lives in New York City.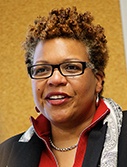 Tanya L Sharpe Ph.D., MSW, is an associate professor at the University of Maryland, School of Social Work. Dr. Sharpe's research focuses on coping with violent traumatic death, specifically sociocultural factors that influence the coping strategies of African American family members of homicide victims, for the purpose of developing culturally appropriate interventions that can best assist them in their management of grief and bereavement. Dr. Sharpe has developed, implemented and evaluated community-based programs for children and families coping with interpersonal violence including homicide, suicide, intimate partner violence, human made and natural disasters. She is a recipient of the Governor of Maryland's Victim Assistance Award.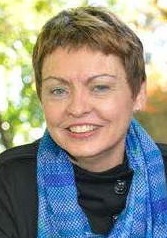 Susan B. Sorenson, Ph.D., is a professor of Social Policy and Health & Societies at the University of Pennsylvania, where she also serves as a Senior Fellow in Public Health. She is also Director of The Evelyn Jacobs Ortner Center on Family Violence. Her primary areas of research include public health, epidemiology and prevention of violence, including homicide, suicide, sexual assault, child abuse, firearms and violence against women. Sorenson has over 150 publications to her credit. A primary focus of her work is the social context in which violence occurs, specifically, the norms that shape whether and how violence is tolerated. 
Sorenson was a member of the National Academy of Science's Panel on Research on Violence Against Women, a consultant to President Clinton's National Advisory Council on Violence Against Women, a consultant to UNICEF's May 2000 report on Domestic Violence Against Women and Girls, a member of the advisory panel for the 2001 U.S. Surgeon General's Report on Youth Violence, and the author of a 2008 WHO report on health indicators of violence against children in low- and middle-income countries. ​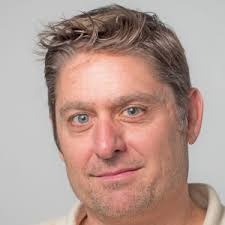 Frank Main has been covering crime in Chicago since 1999, reporting on everything from the evolution of street gangs to the "no-snitch code" that keeps witnesses from cooperating with detectives.
A native of Tulsa, Oklahoma and graduate of Northwestern University's Medill School of Journalism, Main began his career in 1987 at the Tulsa World. He was a police reporter and covered Cigty Hall. He then covered City Hall and federal court in Baton Rouge, Louisiana. In one of his favorite projects, he investigated the U.S. Senate campaign of former Ku Klux Klan wizard and his efforts to recruit followers on college campuses. Main was also a reporter in northern Kentucky where he covered federal court. Over the past three decades, Main reported on the first Gulf War and the the war in Bosnia, hurricanes Andrew and Katrina and the 9/11 attack in New York. In 2011, he was awarded the Pulitzer Prize for locale reporting along with reporter Mark Konkol and photographer John Kim.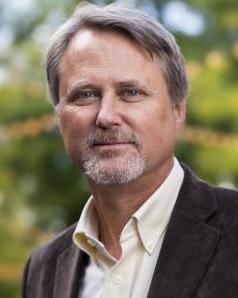 Jeffrey Swanson, Ph.D., is a professor in Psychiatry and Behavioral Sciences at Duke University. Swanson is the author or coauthor of over 200 publications on topics including the epidemiology of violence and mental illness, and laws and policies to reduce firearms violence. In 2013, he was published in the book Reducing Gun Violence in America.
Swanson is currently Co-Director of the UNC-Chapel Hill/Duke Postdoctoral Training Program in Mental Health and Substance Abuse Services and Systems Research. He is principal investigator of a multi-state study on firearms laws, mental illness and prevention of violence, co-sponsored by the National Science Foundation, the Robert Wood Johnson Foundation's Program on Public Health Law Research (PHLR), and the Brain and Behavior Foundation.
He received the 2011 Carl Taube Award from the American Public Health Association and the 2010 Eugene C. Hargrove, MD Award from the North Carolina Psychiatric Foundation, both for outstanding career contributions to mental health research.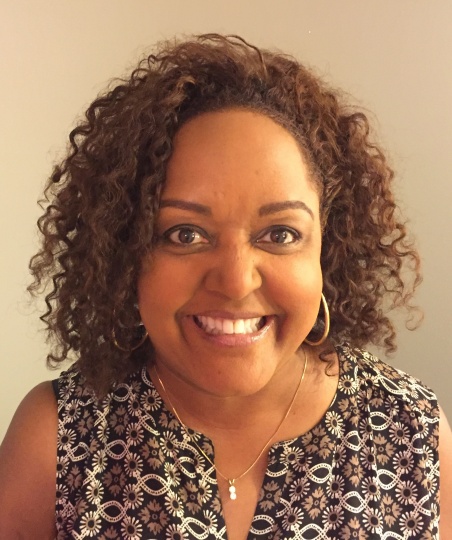 Cheryl W. Thompson is an award-winning investigative journalist for The Washington Post, who has written extensively about crime, corruption and guns, Including an investigation of police officers killed by guns and where those guns came from. She also was part of the Post team that reported on fatal police shootings in the United States last year. Specifically, she examined everyone who died in 2015 after being tasered by police.
Thompson has more than 25 years of newspaper reporting experience, including at The Gainesville Sun in Florida, the Los Angeles Daily News, the Chicago Tribune and The Kansas City Star. She arrived at The Washington Post in 1997, where she was a Metro Reporter and National Reporter before moving to the Investigative Unit. She also served as a White House Correspondent during a part of President Obama's first term.
Thompson has won numerous local, regional and national awards, including two Salute to Excellence awards from the National Association of Black Journalists for an examination of homicides in the nation's capital and the shooting death of a 14-year-old boy by a D.C. police officer over a stolen minbike. In 2002, Thompson was part of a team of Washington Post reporters awarded the Pulitzer Prize for National Reporting. She also is a 2011 recipient of an Emmy Award from the National Capital Chapter of the National Academy of Television Arts and Sciences, and the Freedom of Information Medal from Investigative Reporters and Editors.
Thompson is an Associate Professor at the School of Media and Public Affairs at George Washington University. She has been an adjunct lecturer at Georgetown and Howard universities, and the University of Alaska-Fairbanks.

Daniel Webster, Sc.D, M.P.H., is a professor in Health Policy and Management at Johns Hopkins University's Bloomberg School of Public Health. He also serves as a professor of Public Safety Leadership in the School of Education's Division at Johns Hopkins. Webster is both the Director of the school's Center for Gun Policy and Research, and Director of the Johns Hopkins-Baltimore Collaborative for Violence Reduction. 
Webster is one of the nation's leading experts on firearm policy and the prevention of gun violence. He is co-editor and contributor to Reducing Gun Violence in America: Informing Policy with Evidence and Analysis and has published numerous articles on firearm policy, the prevention of gun violence, intimate partner violence, and youth violence prevention. He has studied the effects of a variety of violence prevention interventions including firearm and alcohol policies, policing strategies, street outreach and conflict mediation, and school-based curricula.
He was awarded the 2015 David Rall Award for Science-Based Advocacy from the American Public Health Association, and was selected as a finalist for The Baltimore Sun's 2013 Marylander of the Year.