Speaker Bios: Early Childhood Institute
March 26, 2017
Speaker bios from the Dart Center's four-day reporting institute on early childhood experience and the developing brain.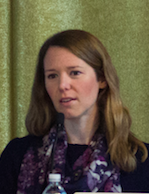 Lindsay Adams is a consultant specializing in early childhood development at the World Bank. Based in Washington D.C., Adams provides technical support and disseminates best practices on ECD to regional teams across the Bank, and has authored numerous SABER-ECD (Systems Assessment for Better Education Results—Early Childhood Development) country reports. She has worked with Results for Development Institute to conduct research and policy analysis for the Global Partnership for Education and the International Commission on Financing Global Education Opportunity. She has also worked with Save the Children on ECD research and advocacy.
Prior to focusing on ECD, Adams worked with foundations to promote social development and human rights in the Middle East. She holds a B.A. in Politics from Princeton University, an M.A. in Near Eastern Studies from New York University, and an Ed.M. in International Education Policy from the Harvard Graduate School of Education.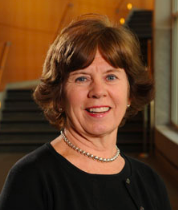 Maureen Black is the John A. Scholl, M.D. and Mary Louise Scholl, M.D. Endowed Professor in the Department of Pediatrics and the Department of Epidemiology and Public Health at the University of Maryland School of Medicine and founder/director of the Growth and Nutrition Clinic, a multidisciplinary clinic that provides services to Maryland children with poor growth and feeding problems. She is an adjunct professor in the Center for Human Nutrition, Johns Hopkins Bloomberg School of Public Health and the Department of Psychology at the University of Maryland Baltimore County. Black is a pediatric psychologist who specializes in intervention research related to children's nutrition, health, and development conducted in low-income communities in Baltimore and in developing countries.
Black is chief of the University of Maryland's Division of Growth and Nutrition.  She has a long-standing interest in child development, beginning with a fellowship in developmental disabilities at the Neuropsychiatric Institute at UCLA. She is a principal investigator for Children's HealthWatch, a multi-site initiative among Growth and Nutrition Clinics in seven cities that monitors the wellbeing of young children in low-income communities. She has successfully attracted federal funding from NIH, USDA, and several national foundations to conduct intervention trials to promote growth and development among undernourished children, to build parenting skills among adolescent mothers, to follow children who have been prenatally exposed to drugs, and to prevent obesity among toddlers and adolescence.
Black has been president of two divisions of the American Psychological Association, chair of the Maryland WIC Advisory Committee, chair of the Child Health Foundation, a founding member of the Global Child Development Group, and has served on committees for several professional societies, UNICEF, WHO, and the Institute of Medicine. She has a bachelor's degree in mathematics from Penn State University, an M.A. from the University of Southern California and a Ph.D. in psychology from Emory University in Atlanta.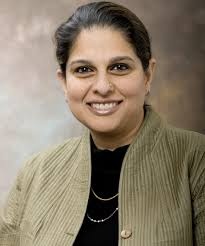 Pia Britto joined UNICEF in 2014 as Chief of Early Childhood Development, bringing with her many years of expertise in early childhood policy and programs. Prior to joining UNICEF she was an Assistant Professor at Yale University and is internationally renowned for her work on developing, implementing and evaluating early childhood programs and policies around the world. This includes providing evidence for the role of governance and finance in national systems in achieving equity, developing models for quality early childhood services, promoting women's economic empowerment, and the role of parents and caregivers. Britto has been the recipient of various awards and grants, has published articles, books and reports, and made numerous presentations at both academic and non-academic conferences and seminars.
She obtained her doctoral degree in Developmental Psychology from Columbia University.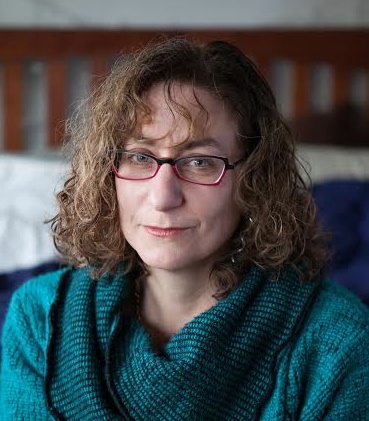 Karen Brown is a Western Massachusetts-based writer and public radio reporter who specializes in health and mental health issues. Since 1998, she has been a health reporter for New EnglandPublic Radio, where she's produced features and documentaries on such topics as the biology of resilience, bipolar disorder in children, the role of PTSD in a marriage, the future of primary care, refugee mental health, and hypochondria. She has also contributed to NPR, The New York Times, The Boston Globe, The Washington Post, NOVA Next, and other national outlets. Many of her stories can be found at www.karenbrownreports.org.
Brown was an MIT-Knight Fellow in Science Journalism in 2012-13, an Ochberg Fellow with the Dart Center for Journalism and Trauma in 2016, and previously a Rosalynn Carter Fellow in Mental Health Journalism. Her national honors include the Erikson Institute Prize for Excellence in Mental Health Media, Edward R. Murrow Award for Feature Reporting, Public Radio News Directors, Inc. (PRNDI) Award, the Daniel Schorr Journalism Prize, and the Dart Award for Coverage of Trauma (honorable mention).
Steve Coll is Dean & Henry R. Luce Professor of Journalism
 at the Columbia Journalism School. He is a staff writer at The New Yorker, the author of seven books of nonfiction, and a two-time winner of the Pulitzer Prize. Between 1985 and 2005, Coll was a reporter, foreign correspondent and senior editor at The Washington Post, where he covered Wall Street, served as the paper's South Asia correspondent, and was the Post's first international investigative correspondent, based in London. Over the years, he won the Gerald R. Loeb Award for his business coverage; the Livingston Award for his work from India and Pakistan; and the Robert F. Kennedy Award for his coverage of the civil war in Sierra Leone. He served as managing editor of the Post between 1998 and 2004. The following year, he joined The New Yorker, where he has written on international politics, American politics and national security, intelligence controversies and the media.
Coll is the author of "Ghost Wars: The Secret History of the CIA, Afghanistan, and Bin Laden, from the Soviet Invasion to September 10, 2001," published in 2004, for which he received an Overseas Press Club Award and a Pulitzer Prize. His 2008 book, "The Bin Ladens: An Arabian Family in the American Century," won the PEN/John Kenneth Galbraith Award for Nonfiction in 2009 and was a finalist for the Pulitzer Prize for Biography. His most recent book is "Private Empire: ExxonMobil and American Power," which won the Financial Times/Goldman Sachs Award as the best business book of 2012.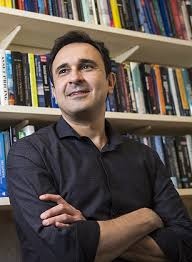 Flávio Cunha is Associate Professor of Economics at Rice University, Research Associate at the Population Studies Center at the University of Pennsylvania, Faculty Research Fellow at the National Bureau of Economic Research, and Research Associate at Rede de Economia Aplicada. He is also an Associate Editor of the Journal of Human Capital. 
Cunha's areas of expertise are labor economics with a special emphasis on the economics of education. He was recently awarded the Econometric Society's Frisch Medal for "Estimating the Technology of Cognitive and Noncognitive Skill Formation," a paper published in Econometrica that he wrote with James Heckman and Susanne M. Schennach.
He received his M.Sc. in Economics from Fundação Getúlio Vargas in Rio de Janeiro and his Ph.D. in Economics from the University of Chicago.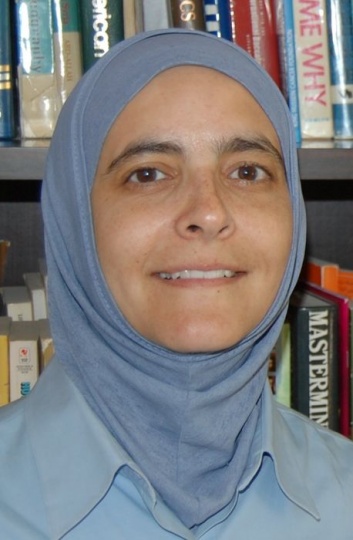 Rana Dajani has developed a community-based model to encourage children to read for pleasure, We Love to Read (WLTR). Based in Jordan, WLTR has spread to more than 30 countries across the globe and has received numerous honors, including the 2009 Synergos award for Arab world social innovators, membership to the Clinton Global Initiative in 2010, the Library of Congress Literary Award for Best Practices in 2013, the 2014 WISE Qatar Award, the 2014 King Hussein Medal of Honor, a 2015 honor for the 50 Most Talented Social Innovators at the World CSR Congress, the 2015 OpenIDEO top idea for refugee education and a 2015 Star Award for education impact. 
Dajani has been an Eisenhower fellow, a two-time Fulbright alumnus, an Associate Professor and Director of the center of studies at the Hashemite University in Jordan, a visiting professor at the Yale Stem Cell Center, a visiting scholar at the University of Cambridge and a visiting professor at the Stem Cell Therapy center in Jordan. Her lab is comprised of world experts on the genetics of Circassian and Chechan populations in Jordan, focusing on diabetes and cancer. Dajani spearheaded the effort to establish a law for stem cell research ethics in Jordan, and is a strong advocate for the theory of biological evolution and of its compatibility with Islam. She has spoken on this topic, and many others, at numerous conferences across the globe.
Dajani is a consultant to the higher council for science and technology in Jordan. She has written in Science and Nature about women and science in the Arab world, and is on the UN Women Jordan advisory council. She has established a network for women mentors and mentees and received the PEER Award for the model Three Circles of Alemat. In 2014, she was chosen as one of the 20 most influential women scientists in the Islamic world, and in 2015, among the 100 most powerful women in the Arab world and elected to the women in science hall of fame. She was awarded the King Hussein Cancer & Biotechnology Institute award in 2009, and the 2017 Global Change maker Award from IIE/Fulbright. She has been appointed a Higher Education Reform Expert by the EU-TEMPUS office in Jordan and an Education expert consultant to the Islamic Development Bank in Saudi Arabia. Dajani is founder of the Center for Service Learning at the Hashemite University.
She has a Ph.D. in molecular biology from the University of Iowa.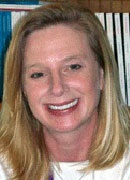 Stacy Drury is a clinician scientist focused on the life-long effects of early child adversity, including child maltreatment. She co-directs the Stress Environment Research Collaborative in Health Disparities (SERCH) at Tulane University and serves as the Associate Director of the Tulane Brain Institute. She is also the Vice Chair of Research in the Department of Pediatrics and holds the Remigio Gonzalez, M.D. endowed professor of Child Psychiatry. She also directs the genetic and epigenetic studies of the on-going Bucharest Early Intervention Project.
Dr. Drury explores how the interaction of genetic and epigenetic factors with early experience shapes neurodevelopment and long term health outcomes in children. Her clinical practice and translational research focuses on improving long-term outcomes in at-risk children and infants through an enhanced understanding of the interaction between early life experiences, the stress response systems, child health and neurodevelopment. She is the director of the Behavioral and Neurodevelopmental Genetics Laboratory (BANGL), which includes both a molecular genetics basic science "wet" laboratory and a translational research program.
She holds a B.A. in Religious Studies & Biology from the University of Virginia, an M.S. in Human Genetics from the University of Michigan, a Ph.D. in Genetics and Biometry from Louisiana State University Health Center and an M.D. from the same institution.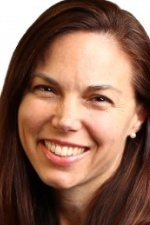 Lisa Guernsey is deputy director of the Education Policy program and director of the Learning Technologies project at the New America Foundation. She leads teams of writers and analysts to tell stories, translate research, examine policies, and generate ideas for new approaches to help disadvantaged students succeed.
Prior to her work at New America, Guernsey worked as a staff writer at The New York Times and The Chronicle of Higher Education, and has contributed to several other national publications, including The Atlantic, the Washington Post, Newsweek, Time, Slate, and USA Today. She is co-author with Michael H. Levine of "Tap, Click, Read: Growing Readers in a World of Screens" (Jossey-Bass, 2015) and author of "Screen Time: How Electronic Media – From Baby Videos to Educational Software – Affects Your Young Child" (Basic Books, 2012). She won a 2012 Eddie magazine gold award for a School Library Journal article on e-books and has served on several national advisory committees on early education, including the Institute of Medicine's Committee on the Science of Children Birth To Age Eight.
Guernsey holds a master's in English/American studies and a bachelor's degree in English from the University of Virginia.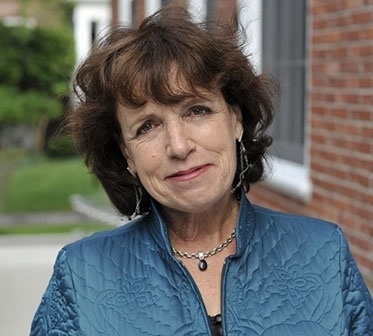 Lynne Jones is a child psychiatrist, relief worker, and writer. She has spent much of the last 20 years establishing and running mental health programs in areas of conflict or natural disaster including the Balkans, East and West Africa, South East Asia, the Middle East, Central America, Haiti and the Philippines. For the last year, she has been involved in the migrant crisis in Europe, working in Greece, France and Italy. Her field diaries have been published in the London Review of Books and O, The Oprah Magazine, and her audio diaries broadcast on the "BBC World Service". Her most recent book is "Then They Started Shooting: Children of the Bosnian War and the adults they become" (Bellevue Literary Press, 2012).
In 2001, she was made an Officer of the Order of the British Empire for her work in child psychiatry in conflict-affected areas of Central Europe. She regularly consults for UNICEF and WHO. She is an honorary consultant at the Maudsley Hospital in London, and a visiting scientist at the François-Xavier Bagnoud Centre for Health and Human Rights at Harvard University. She is currently a part time Consultant in child and adolescent mental health for the Cornwall Partnership NHS Foundation trust.
Jones has an M.A. in human sciences from the University of Oxford. She qualified in medicine before specializing in psychiatry, and has a Ph.D. in social psychology and political science.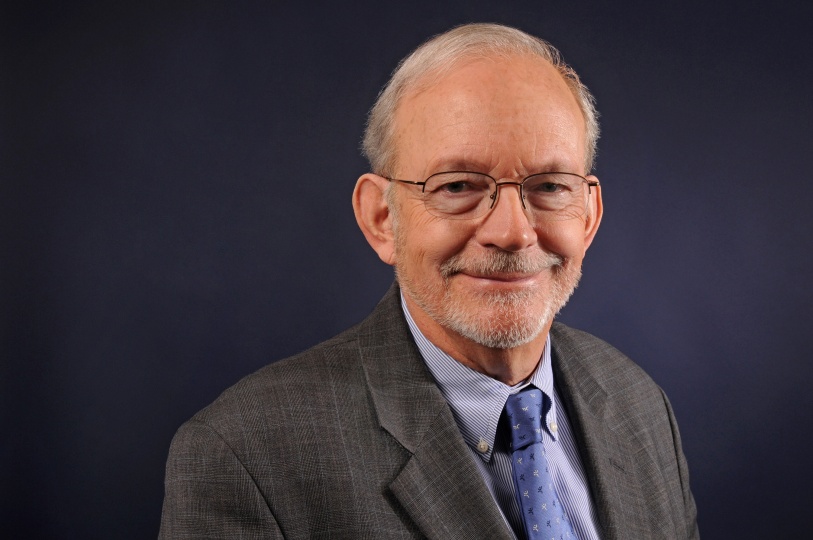 Anthony Lake is the sixth Executive Director of UNICEF, where he has led the organization's renewed focus on equity, a cost-effective approach to achieving faster results for the world's most disadvantaged children.  Lake also serves as Chairman of the Scaling Up Nutrition (SUN) Movement Lead Group, which brings together governments, civil society, the United Nations, donors, businesses and researchers to combat under-nutrition and stunting.
Prior to joining UNICEF, Lake was US National Security Adviser (1993‑1997), and also served as the President's Special Envoy on the Ethiopia/Eritrea conflict, and Haiti.  Formerly Chair of the US Fund for UNICEF, he also has served on the Boards of several other international development organizations.  

Jeff Kelly Lowenstein is a data journalist, blogger, writer, and lecturer at Columbia University. He is the former database and investigative editor at Hoy, the Chicago Tribune's Spanish language newspaper, and a past president of the Ochberg Society, international organization of journalists who cover issues of trauma and violence with sensitivity and compassion. 
He previously worked as a staff reporter at The Chicago Reporter and South Shore Community News. Kelly Lowenstein's work has garnered local, national and international recognition, including awards from Investigative Reporters and Editors, the Society of News Design and the National Association of Black Journalists. He was a Fulbright Scholar in Santiago Chile at the University of Diego Portales, and is now a lecturer at the Columbia University's Graduate School of Journalism.

Nat Kendall-Taylor is Chief Executive Officer at the FrameWorks Institute. He oversees the organization's pioneering, research-based approach to strategic communications, which uses methods from the social and behavioral sciences to measure how people understand complex socio-political issues, and tests ways to reframe them to drive social change. As CEO, he leads a multi-disciplinary team of social scientists and communications practitioners who investigate ways to apply innovative framing research methods to social issues, and train nonprofit organizations to put the findings into practice.
An expert in psychological anthropology and communications science, Kendall-Taylor published widely in the popular and professional press and lectures frequently in the United States and abroad. His work has appeared in peer-reviewed journals such as Science Communication, Human Organization, Applied Communications Research, Child Abuse and Neglect, and the Annals of Anthropological Practice. He has presented at numerous conferences and organizations in the United States and around the world, ranging from Harvard University and the National Academy of Sciences to the Parenting Research Centre in Australia, the Science and Society Symposium in Canada, and Amnesty International in the United Kingdom. He is also a visiting professor at the Child Study Center at Yale School of Medicine, and a fellow at the British-American Project.
Kendall-Taylor joined FrameWorks in 2008. Since then, he has led work across the FrameWorks portfolio, with a special focus on issues related to early childhood development and mental health, criminal justice, and aging. He has also led the expansion of FrameWorks' work outside the United States, working in Australia, Brazil, Canada, Germany, Kenya, South Africa, and the United Kingdom. Prior to joining FrameWorks, his research focused on understanding the social and cultural factors that create health disparities and affect decision-making. He has conducted fieldwork on the Swahili coast of Kenya, where he studied pediatric epilepsy, traditional healing, and the impacts of chronic illness on family wellbeing, and in Azerbaijan and Kazakhstan, where he studied child marriage and higher education. He has also conducted ethnographic research on theories of motivation in "extreme" athletes. Kendall-Taylor holds a B.A. from Emory University and Master's and Doctoral degrees from the University of California, Los Angeles.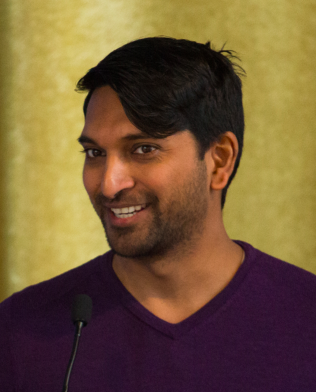 Shane Khan has worked with UNICEF's Multiple Indicator Cluster Survey (MICS) since 2009. He is the focal point for methodological work on the MICS surveys. His work involves analysis of household survey data, partnering with others on indicator and questionnaire development and leading such development as stand-alone MICS activities or in conjunction with other testing activities.
Prior to this role, Khan was the Regional MICS Coordinator for UNICEF in Latin America and the Caribbean, where he worked with countries to implement MICS and further, to analyze data and disseminate findings from the surveys.
Before joining UNICEF, Khan worked with the Demographic and Health Surveys as a research associate mainly on population and health issues. He has a Ph.D. in public health, with a focus on maternal and newborn health. His primary research interests are on newborn care, care for women around the time of delivery and improving survey methods. His skills set is primarily demographic and econometric techniques.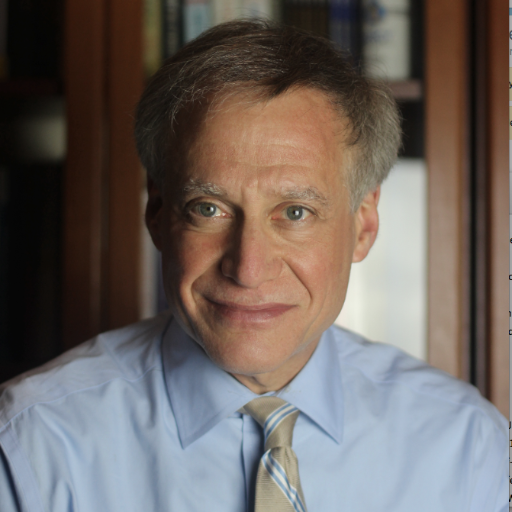 Jeffrey Kluger is Editor at Large for TIME magazine and TIME.com, overseeing coverage of science and human behavior. He is the author of nine books, including Apollo 13, upon which the 1995 movie was based, and two novels for young adults. His newest book is Apollo 8, which will be published in May 2017.
Kluger began his work with TIME in 1996 specializing in science coverage, and was named a senior writer in 1998. During his career at TIME magazine, Kluger has authored or co-authored more than 40 cover stories, including Time's coverage of the Oklahoma tornadoes of 2013, the Fukushima disaster in 2011, the battle to eradicate polio (2011) and the developing science of caring for premature babies (2014). Previously, Kluger has worked as a writer and editor for the New York Times, Business World Magazine, Discover magazine, Family Circle magazine, and Science Digest, and has taught journalism at New York University.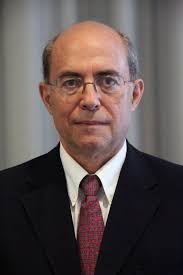 James Leckman is the Neison Harris Professor of Child Psychiatry, Psychiatry, Pediatrics and Psychology at Yale University. For more than 20 years, he served as the Director of Research for the Yale Child Study Center. His peers have regularly selected him as one of the Best Doctors in America. Dr. Leckman is the author or co-author of over 450 original scientific articles published in peer-reviewed journals.
He has a longstanding interest in Tourette syndrome and Obsessive-Compulsive Disorder (OCD). His research on these disorders is multifaceted from phenomenology and natural history to neurobiology to genetics, to risk factor research and treatment studies. A major focus has been on parenting and the role of the biobehavioral systems that closely interconnect our affiliative and stress response bio-behavioral systems. His research has included studies of oxytocin – the love hormone - in new parents as well as brain imaging studies of how new fathers and mothers respond to hearing their babies cry as well as how their brains respond when they are looking a pictures of their child. Currently he is also working with Dr. Ghassan Issa as part of project to assess the impact of a parenting program in the Palestinian refugee camps in Beirut, Lebanon and well as similar parenting project in a poor district of São Paul, Brazil.
In October 2013, he chaired with Rima Salah and Catherine Panter-Brick the 15th Ernst Strüngmann Forum in Frankfurt, Germany. More than 40 international scholars across diverse fields—from child development to neuroscience and cultural anthropology explored the relevance of early child development to the pursuit of peace. Their deliberations highlighting directions for future research, and proposing novel approaches to translate knowledge into concrete action are summarized in volume entitled, "Formative Childhoods: The Transformative Power of Children and Families", published by the Massachusetts Institute of Technology Press in 2014. He currently serves as a member of the Steering Committee of the Early Childhood Peace Consortium (ECPC). The mission of the ECPC is to create a legacy of sustained peace by drawing on the transformative power of early childhood development by building a global movement that values the role of young children and families as agents of change in peace building.
Dr Leckman has a B.A. from the College of Wooster, an M.D. from the University of New Mexico and a Ph.D. in Clinical Science from the University of São Paulo.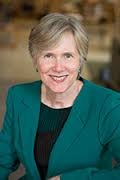 Ann Masten is a Regents Professor and the Irving B. Harris Professor of Child Development in the Institute of Child Development at the University of Minnesota. She completed her doctoral training at the University of Minnesota in clinical psychology and an internship at UCLA. In 1986, she joined the faculty in the Institute of Child Development at the University of Minnesota, serving as chair of the department from 1999 to 2005.
Masten's research focuses on understanding processes that promote competence and prevent problems in human development, with a focus on adaptive processes and pathways, developmental tasks and cascades, and resilience in the context of high cumulative risk, adversity, and trauma. She directs the Project Competence Research on Risk and Resilience, including studies of normative populations and high-risk young people exposed to war, natural disasters, poverty, homelessness, and migration. The ultimate objective of her research is to inform sciences, practices, and policies that aim to promote positive development and a better future for children and families whose lives are threatened by adversity.
Masten recently co-chaired the Forum on Investing in Young Children Globally for the U.S. National Academies. She has served as President of the Society for Research in Child Development and President of Division 7 (Developmental) of the American Psychological Association (APA). She is a 2014 recipient of the Urie Bronfenbrenner Award for Lifetime Contributions to Developmental Psychology in the Service of Science and Society from the APA. Author of more than 200 publications, Masten has presented to diverse audiences on the themes of risk and resilience in human development. She regularly teaches a MOOC through Coursera.org on "Resilience in Children Exposed to Trauma, Disaster and War: Global Perspectives." She is the author of the 2014 book, "Ordinary Magic: Resilience in Children", published by Guilford Press.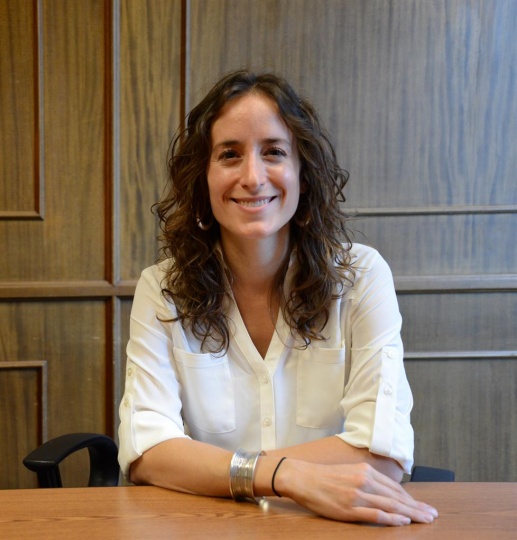 Kate McLaughlin is a clinical psychologist with interests in the effects of the social environment on brain and behavioral development in children and adolescents. She has a joint Ph.D. in Clinical Psychology and Chronic Disease Epidemiology from Yale University and is an Associate Professor of Psychology at the University of Washington. Her research examines how environmental experience shapes emotional, cognitive, and neurobiological development throughout childhood and adolescence. Specifically, McLaughlin investigates how adverse environments alter developmental processes in ways that increase risk for psychopathology. Her research uncovers specific developmental processes that are disrupted by adverse environmental experiences early in life and determines how those disruptions increase risk for mental health problems in children and adolescents.
McLaughlin has identified multiple neurodevelopmental mechanisms linking experiences of abuse, neglect, and poverty to the onset of youth mental disorders, including heightened amygdala reactivity, altered functional connectivity of the prefrontal cortex with the amgydala and hippocampus, and accelerated cortical thinning. Understanding these mechanisms is critical for the development of interventions to prevent the onset of psychopathology in children who experience adversity. Her overarching goal is to contribute to greater understanding of the role of environmental experience in shaping children's development, so as to inform the creation of interventions, practices, and policies to promote adaptive development in society's most vulnerable members.
McLaughlin has published more than 150 peer-reviewed journal articles on these topics. Her research has been funded by the National Institute of Mental Health, the National Institute on Minority Health and Health Disparities, the Robert Wood Johnson Foundation, the Jacobs Foundation, among others. She has received early career awards from the Society for the Science of Clinical Psychology, the International Society for Traumatic Stress Studies, and the Jacobs Foundation as well as the Distinguished Scientific Award for Early Career Contribution to Psychology from the American Psychological Association.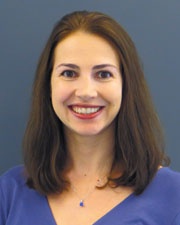 Michelle Neuman is Program Director for Early Childhood Development at Results for Development (R4D), a global non-profit organization based in Washington, D.C. She has faculty affiliations with the University of Pennsylvania and the University of Victoria. Throughout her career, she has taken a comparative approach to study policies and programs for young children around the world. Her recent research at R4D focuses on strategies to strengthen and support the early childhood workforce globally and on financing early childhood programs in low- and middle-income countries.
In her previous role as Senior Education Specialist at the World Bank, she led analytical work and provided technical guidance to government officials to inform the design and implementation of early childhood systems, particularly in Sub-Saharan Africa. Before joining the World Bank, Neuman was responsible for an international portfolio of early childhood policy, research, and program activities at the Open Society Foundation. She previously served as Special Advisor to the Education for All Global Monitoring Report Team at UNESCO for the report, Strong Foundations: Early Childhood Care and Education (2007). Earlier in her career, she directed the Organisation for Economic Co-operation and Development (OECD)'s first review of early childhood education and care policy in 12 countries and co-authored (with John Bennett) the report, Starting Strong: Early Childhood Education and Care (2001). She frequently works with policymakers in the design and implementation of her research projects.
She holds an A.B. from the Woodrow Wilson School of Public and International Affairs at Princeton University and a Ph.D. in Politics and Education from Columbia University.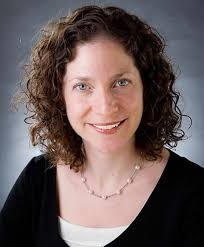 Kimberly Noble is an Associate Professor of Neuroscience and Education at Teachers College at Columbia University. She received her undergraduate, graduate and medical degrees at the University of Pennsylvania. As a neuroscientist and board-certified pediatrician, she studies how socioeconomic inequality relates to in children's cognitive and brain development. Her work examines both brain and cognitive development across infancy, childhood and adolescence. She is particularly interested in understanding how early in childhood such disparities develop, the modifiable environmental differences that account for these disparities, and the ways we might harness this research to inform the design of interventions.
Dr. Noble has served as the principal investigator or Co-PI on several federal and foundation grants, and was named a "Rising Star" by the Association for Psychological Science. She and her colleagues are currently planning and raising funds for the first randomized trial of poverty reduction in early childhood. Her work linking family income to brain structure across childhood and adolescence has received worldwide attention in the popular press.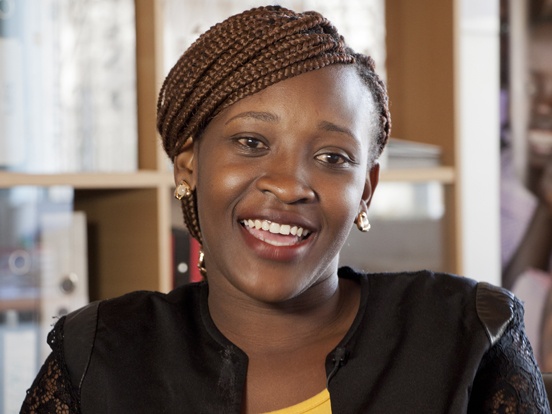 Beatrice Ogutu has a decade of experience designing and implementing family and child development programs with national and international NGOs in Africa. As the Director of Investing in Children and their Societies (ICS SP), Ogutu is responsible for organizational management and the development and implementation of ICS's skillful parenting and cease violence programs throughout Eastern Africa.
ICS SP focuses on rural development in Africa, with the hopes of helping every child to grow up in a safe and nurturing environment by working with parents and caregivers, strengthening families and communities, and pushing governments, civil society and the private sector towards better policies and practices to fulfill children's rights. At the core of ICS's approach is skillful parenting, both to prevent violence against children and to promote age-appropriate parenting. This methodology is combined with agricultural training programs aimed at promoting productivity, increasing family income, and promoting sustainable growth of family wellbeing. Ogutu is also a founding member and a current board member of the Parenting in Africa Network, which advocates for the rights of children by focusing on specific issues that affect African families. She holds Bachelor's and Master's degrees in environmental studies, planning and management.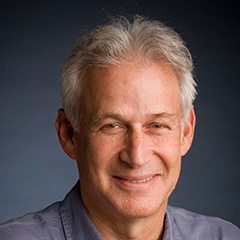 Jack Shonkoff is the Julius B. Richmond FAMRI Professor of Child Health and Development at the Harvard T.H. Chan School of Public Health and the Harvard Graduate School of Education; Professor of Pediatrics at Harvard Medical School and Boston Children's Hospital; and Founding Director of the university-wide Center on the Developing Child at Harvard University. He has served as Chair of the Board on Children, Youth, and Families at the National Academy of Sciences and led a blue-ribbon committee that produced the landmark report, From Neurons to Neighborhoods: The Science of Early Childhood Development. Dr. Shonkoff has received multiple honors, including elected membership to the Institute of Medicine (now the National Academy of Medicine) of the National Academy of Sciences, the C. Anderson Aldrich Award in Child Development from the American Academy of Pediatrics, and the Award for Distinguished Contributions to Public Policy for Children from the Society for Research in Child Development. In 2011, he launched Frontiers of Innovation, a multi-sectoral, R&D platform that engages researchers, practitioners, policymakers, community leaders, parents, investors, and experts in systems change who are committed to driving science-based innovation that achieves breakthrough impacts on the development and lifelong health of young children and families facing adversity.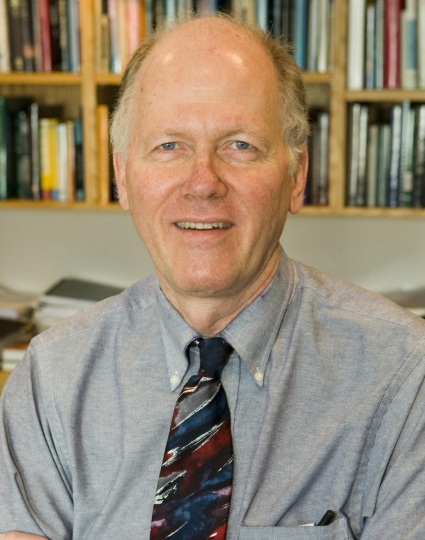 David Van Essen received his undergraduate degree from the California Institute of Technology and his doctorate from Harvard University. He was a postdoctoral fellow in Boston, Norway and England before joining the Caltech faculty in 1976. In 1992 he moved to Washington University in St. Louis and chaired the Department of Anatomy and Neurobiology for two decades.
Van Essen is internationally known for his research on the structure, function, connectivity, evolution, and development of cerebral cortex in humans and nonhuman primates. His tension-based theory of morphogenesis accounts for how and why the cortex gets its folds. His laboratory has developed powerful methods of computerized brain mapping, with a particular emphasis on surface-based visualization and analysis of cerebral cortex. He has been a pioneer in neuroinformatics and data sharing efforts for nearly two decades. He has written more than 200 peer-reviewed articles and invited publications.
Van Essen was a Principal Investigator of the Human Connectome Project (HCP), a highly successful endeavor to map brain function and connectivity in healthy young adults. He is currently a PI on two Lifespan HCP consortium projects. He has been a leader in two major professional societies, serves on several advisory boards, and is a Senior Editor for eLife. He is a Fellow of the AAAS and has received many awards, including several for teaching excellence.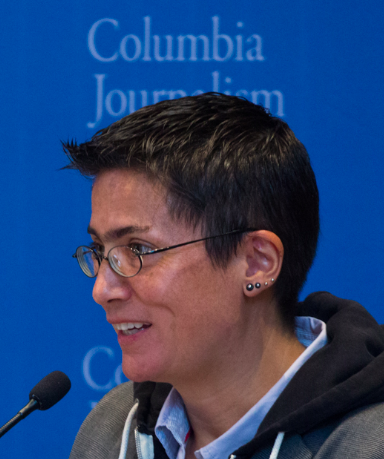 Carina Vance is the Executive Director of the South American Institute of Government in Health of UNSUR (ISAGS). At ISAGS she contributes to the mission of strengthening this center for higher learning and policy debate for the development of leaders and strategic human resources in health, with the objective of promoting the governance of health systems in South American countries.
Before coming to ISAGS, Vance was Minister of Public Health in Ecuador, between January 2012 and November 2015. Her work as Minister was centered around strengthening prevention and health promotion policies, having achieved the implementation of compulsory food labeling alerts related to amounts of fat, sugar and salt, the promotion of sexual rights and reproductive rights through the implementation of the National Family Planning Strategy, a multi-sectorial approach which lead to an important decrease in maternal mortality, and the health component of the National Inter-sectorial Strategy for Early Childhood. Additionally, her time in office was dedicated to increasing universal access to health services, achieving the inauguration of 10 hospitals and 50 health centers nationally, as well as the international accreditation of 30 public hospitals. Vance held the Presidency of the Pan-American Health Organization´s 52nd Directing Council in 2013 and the Presidency of the XXXIV Meeting of Health Ministers of the Andean region (REMSAA) in 2014-2015.
Vance has a B.A. in History and Political Science from Williams College and an M.P.H. from the University of California, Berkeley.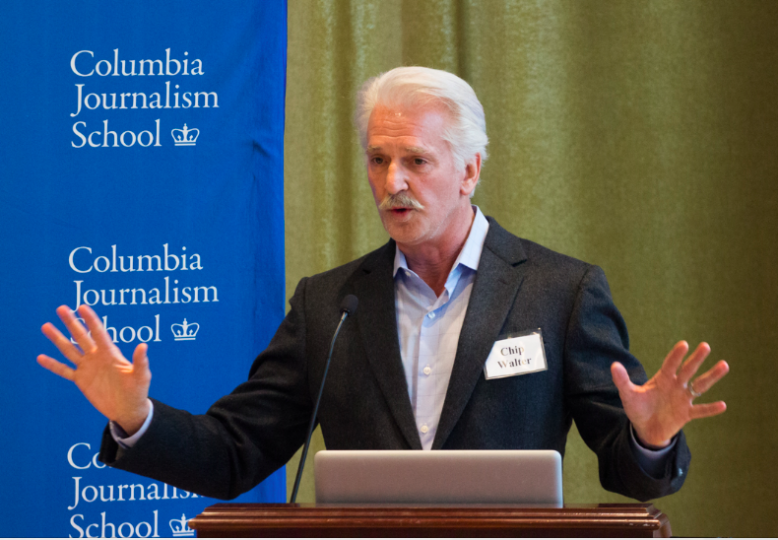 Chip Walter is an author, journalist, educator, filmmaker and former CNN bureau chief. He has authored four mainstream science books, the most recent of which is "Last Ape Standing: The Seven-Million-Year Story of How and Why We Survived". The New York Times Book Review called it "a lively journey… that takes an antic delight in the triumphal adaptations and terrifying near misses of human evolution." Last year the book was optioned by Discovery Communications and is currently being developed as a limited dramatic series.
Walter's writing has been featured in National Geographic magazine, The Economist, Slate, The Wall Street Journal, Scientific American and Scientific American Mind, among many others. He has been lucky enough to travel to six continents as a journalist and documentary filmmaker, from the Amazon Rain Forest and outback of Australia to the Serengeti and remote islands of the Pacific. His books have been translated into eight languages reaching readers from Kyoto to Rio de Janeiro, Madrid, Hong Kong and Seoul. His next book, "Cheating Death", will be published by National Geographic in 2018.
Walter has directed several award-winning science documentaries for PBS, wrote (and actually sold) screenplays in Hollywood, worked as National Programming Executive at WQED-TV, CEO of Digital Alchemy Inc., and Author in Residence at The Institute for Green Science at Carnegie Mellon University. He has also served as a faculty member at Carnegie Mellon in three separate schools: the Mellon Institute, the College of Humanities and Social Sciences and the School of Computer Science.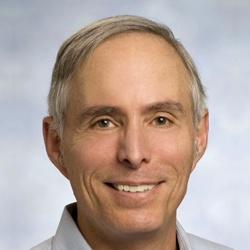 Michael Wessells is a professor at Columbia University in the Program on Forced Migration and Health. A long time psychosocial and child protection practitioner, he is former Co-Chair of the IASC Task Force on Mental Health and Psychosocial Support in Emergency Settings. This group developed the first global, consensus guidelines on mental health and psychosocial support for people in emergency settings. Among other things, these guidelines call for a holistic approach that does not regard all war-affected children as traumatized.
He has conducted extensive research on the holistic impacts of war and political violence on children, and he is author of "Child soldiers: From violence to protection" (Harvard University Press, 2006). Currently, he is lead researcher on inter-agency, multi-country research on community driven interventions for strengthening linkages of community-based child protection mechanisms with government led aspects of national child protection systems. This work has included learning from girls and boys directly about their lived experiences of violence and their coping and resilience amidst adversity. He regularly advises UN agencies, governments, and donors on issues of child protection and psychosocial support, including in communities and schools. Throughout Africa and Asia he helps to develop community-based, culturally grounded programs that assist people affected by armed conflict and natural disasters.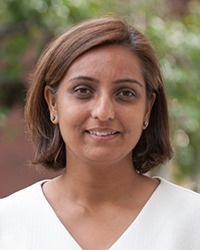 Aisha Yousafzai is an Associate Professor of Global Health in the Department of Global Health and Population at the Harvard T.H. Chan School of Public Health. She was most recently an Associate Professor in Early Childhood Development and Disability in the Department of Pediatrics and Child Health at the Aga Khan University in Karachi, Pakistan. She has extensive experience in evaluating early childhood interventions in south Asia, east Africa, and in central and east Europe.
One of Yousafzai's most significant studies is the Pakistan Early Child Development Scale-Up (PEDS) trial, a cluster randomized controlled trial evaluating responsive stimulation and nutrition interventions to strengthen early child development and growth outcomes. Yousafzai has written extensively about early childhood interventions in low- and middle-income countries including recent articles in Annals of the New York Academy of Science, Annual Review of Psychology, Lancet, Lancet Global Health, and Pediatrics. She also service on a number of Advisory Groups on early child development for international organizations including co-Chair for the Intervention Taskforce of the Early Childhood Development Action Network-ECDAN.
He has a B.A from Roanoke College, an M.A. from the University of Massachusetts, and a Ph.D. from the same institution.