Troubled kids, troubled system
'Fox guards henhouse' in Montana programs for troubled teens
By Lucy Tompkins • Originally published on January 21, 2019
It's been nearly 15 years since 16-year-old Karlye Newman killed herself at Spring Creek Lodge Academy near Thompson Falls.
Fourteen years since the Montana Legislature — spurred in part by Karlye's death and a national focus on "tough love" residential treatment programs like Spring Creek — vowed oversight of the programs and their methods.
Twelve since the watered-down measures approved by the Legislature went into effect.
Ten since Spring Creek, beset by lawsuits and plummeting enrollment after Karlye's suicide, closed its doors.
Nearly two since Ben Jackson — a toddler when the Legislature heard the urgent pleas on behalf of vulnerable children in such programs — killed himself at the Montana Academy in Marion. He was 16.
A yearlong review by the Missoulian showed that even as other states move to crack down on for-profit residential programs for troubled teens, many of the same issues that prompted the initial outcry here remain. Programs, clustered in western Montana, continue to operate with minimal oversight, sometimes charging parents desperate for help with struggling children more than $100,000 a year.
The programs' websites typically tout their state licensing. But while they handle children with sometimes severe emotional and behavioral problems, the programs are not overseen by mental health, child safety or education experts. Instead, they fall under the Department of Labor and Industry and a board whose majority comes from the industry it regulates, licenses and investigates.

Members of the state board, called the Private Alternative Adolescent Residential or Outdoor Program (PAARP), either declined to be interviewed on the record or did not return calls for comment. (PAARP Board Chairman John Santa, who runs Montana Academy in Marion, left a voicemail returning a phone call, but did not respond to multiple calls back.)
A review of the licensing and other PAARP documents, as well as court and law enforcement records, found that:
Not a single one of 58 complaints investigated in the 12 years of PAARP's oversight has resulted in significant discipline against any program.
Unlicensed counselors care for children with sometimes serious emotional, physical and mental disorders, including depression, trauma, suicidal thoughts, fetal alcohol syndrome and eating disorders.
PAARP began granting licenses to the programs in 2007, but didn't do any inspections until 2010. Inspections are announced a week in advance and, in two recent cases, were done by phone or at a fishing site 70 miles away.
Ownership and management of the programs is often a family affair, with nine of the 14 PAARP-licensed programs examined by the Missoulian showing at least two family members as owners and administrators, and one — Turning Winds, in Troy — with six, according to state licensing records. That raises conflict-of-interest issues in the event a complaint is filed against a program.
Students often have no way of reporting abuse to their parents because unsupervised communication may be forbidden for months at a time or is monitored by staff.
At two programs, teenage residents were required to build their own housing, which was not inspected, failed to meet electrical and other safety codes and, at one, did not include indoor plumbing.
One program, Reflections Academy, has been sued three times in the last three months — most recently on Christmas Eve — for failing to protect teenage girls from alleged grooming and sexual assault by an employee who has worked in the industry for 15 years.

What are these programs?
The terms are myriad, and bewildering — Alternative adolescent program; residential school; therapeutic boarding school; wilderness program; treatment center — suggesting anything from a hard-core boot camp to a rehab facility.
At their most basic, therapeutic residential programs fall somewhere between rigorous military-style programs and the intensive therapy offered in rehab, although their methods often contain elements of both.
Two of the 16 programs licensed by the state have significant differences from the rest: Selkirk Outdoor Leadership and Education is based in Idaho but takes students on hiking trips in Montana; Sparrows Nest of Northwest Montana in Kalispell is a program for homeless children.
The other 14, which were the focus of the Missoulian investigation, tout counseling and behavior modification as a way of turning struggling teens into mature, disciplined citizens, offering a lifeline to parents at the end of their rope.
"Have you seen alarming changes in your child's personality, behavior, or academic performance?" asks the website for Turning Winds, a program near Troy for up to 45 girls and boys ages 13 to 18. "Is your child engaging in self-destructive behaviors or have they just 'given up?' Are you finding it almost impossible to understand your child's change in behavior? How do you know whether its [sic] normal teenage rebellion or something more?"
Websites and promotional videos for the programs tend to show lodge-like facilities ringed by trees, and smiling students hiking or petting horses, testament to the mental and physical health benefits of vigorous outdoor activities.
Those images belie a reality, at least for some students, of harsh physical punishment, controversial "confrontation therapy," and isolation for emotionally fragile or even suicidal students, according to lawsuits against some of the programs, documents outlining the programs' procedures, and interviews with former students.
According to the Department of Labor and Industry, Ben Jackson is the only other teen to have taken his own life at a Montana residential program since Karlye Newman killed herself at Spring Creek Lodge Academy in 2004. Law enforcement records from Sanders and Lincoln counties show that others have tried:
In 2014, a teenage boy attempted to kill himself at Monarch School in Heron. He survived but, according to the report, with "fractured bones, in a lot of pain."
In 2015, a 17-year-old girl attempted to hurt herself at Turning Winds in Troy.
In 2012, a teenage girl at Clearview Horizon in Heron tried to kill herself. Another girl cut herself and was hospitalized in that same year. In March, a girl tried to kill herself at Clearview again.
Programs typically respond to these behaviors by removing privileges, restricting communication home, or punishing youth with exercise and physical labor — methods experts say only worsen a young person's mental health.
Yet parents pay a hefty price to try to get their struggling teens back on track over the course of a summer, a year, or several years. Turning Winds' website, for instance, lists its cost at $283 per day, and demands a six-month minimum commitment, which works out to $51,506, plus unspecified enrollment fees. (It offers help in financing up to $35,000 of that cost through unregulated third-party companies.)
Six of Montana's licensed residential programs for troubled teens are clustered in sparsely populated Sanders County — two in Thompson Falls, three in Trout Creek, one in Heron — with only four people per square mile. It has the state's third-highest unemployment rate, according to December 2018 Department of Labor and Industry statistics. Neighboring Lincoln County — home to five programs (two in Troy, two in Eureka, one in Rexford) — has the highest unemployment rate. 
Before Spring Creek Lodge Academy closed in 2009, it was Sanders County's largest employer, at one time housing 500 students.
Sen. Jennifer Fielder, R-Thompson Falls, said she has visited many of the programs located in her area and said they provide employment opportunities for local residents. Nearby communities also benefit from volunteers when the programs lend their teenage residents out for community projects, like the spring cleanup.
"These schools really do add value to our community," she said.
Their "wilderness" or "outdoors" nature is no exaggeration: Most are located deep in the pine forests that once nurtured Montana's timber industry, miles from the nearest towns, which themselves are just dots on a map. Thompson Falls, the county seat for Sanders County and the mailing address for four current programs, has only about 1,000 residents; Trout Creek, the address for the Mountain Meadow Youth Ranch, Explorations Phoenix Mountain Collaborative and, until last year, Galena Ridge — about 260.
In addition to outdoor activities, such remote locations offer a unique benefit — if students are tempted to run away, there's nowhere for them to go.
The Montana Department of Labor and Industry said it doesn't know the exact number of children in the 14 state-licensed programs the Missoulian examined. Self-reported numbers from PAARP inspections show that at least 300 children are currently enrolled in these programs in Montana, although the most recent inspections for some date to 2010.
The vast majority, including nearly every former student with whom the Missoulian spoke, are from out of state, and some come from other countries. 
One program, the Ranch for Kids ("a bridge of hope and healing for hurting families") in Rexford near the Canadian border in Lincoln County, specializes in adopted children, especially from Russia, according to its website. Its licensing application lists a Russian translator on staff. But while owner Joyce Sterkel Sutley and science teacher Harry Sutley have nursing licenses, state records show no licensed therapists on staff. 
No oversight for religious programs 
Programs affiliated with religious institutions are exempt from any state regulation or licensing. This means no state agency oversees their practices, tracks the children in their care, or inspects their facilities. In fact, even when Child and Family Services (CFS) is called about abuse or neglect, its hands are tied.
Law enforcement can handle individual complaints. But while Montana CFS has substantiated reports of abuse and neglect at the religious programs, it has no authority to penalize them or their employees. Sarah Corbally, former CFS administrator, testified before a legislative committee in 2015 about the state's failure to protect children.
"I can tell you in just the last five years," she said then, "we've had over 30 reports of abuse and neglect, and we go in and we conduct investigations, and in numerous cases we substantiate abuse and neglect, and then nothing happens, because they're unlicensed and they're unregulated."
In theory, she said, the state could remove all the children from a facility in an extreme case, "and I'll be honest, we've had those discussions."
While law enforcement can act on complaints against individuals, the state cannot shut down or otherwise sanction a religious program. Even when a staff member has been found multiple times to be abusing children, which Corbally said has happened, the results of the investigation remain private in Montana, and the state doesn't have the authority to discipline unregulated programs or their employees.
The Legislature has been asked to change the law, bringing religious programs under the state regulatory umbrella, every legislative session since 2011. The efforts have always failed.
"The Montana Family Foundation kills it every time,'' Rep. Ellie Hill Smith, the former legislator from Missoula who carried the bill in 2017, said in an interview, of the influential conservative group. "They say people have a right to religious education. I say to them, 'I don't have a problem with that. What I have a problem with is religious education or group homes that don't have to comply with state laws like the rest of our schools.'''
DPHHS spokesman John Ebelt reiterated in an emailed statement that "per state law, DPHHS does not license these facilities. However, just as in every situation when we receive a call to the child abuse hotline regarding an allegation of child abuse and neglect, we respond appropriately by collecting the information and assigning it to the field for investigation, if warranted."
 

'Fox guarding the henhouse'
Montana's non-religious residential treatment programs largely self-regulate through PAARP, whose five members are appointed by the governor from a list submitted by the industry.
The law regarding PAARP mandates that three of the five members come from the residential treatment program industry. When complaints come to the board, they are discussed in closed meetings then sent to a screening committee composed of two industry and one public member. It decides, also in private, how to respond.
"The fox guarding the henhouse," said Ben Jackson's father, who asked not to be identified by name to protect his family's privacy.
Judy Bovington, chief legal counsel for Labor and Industry, said complaints remain secret until there is proof the allegations are accurate.
"If someone filed a complaint against someone, it just doesn't become a feeding ground for defamation or salacious allegations," she said. "The screening panel requires they find reasonable cause" before the complaint is made public.
In PAARP's case, the screening panel's majority is made up of people from the industry.
 
Desperate parents
The desperation parents feel in seeking solutions for their children's problems makes Montana's weak oversight particularly troubling.
Ann Moderie, an attorney in Polson who has represented parents who sent their children to programs in Montana, as well as former students who experienced abuse, said she understands why parents place their children in the programs.
Parents often feel they've tried every kind of specialist in their area, she said, and they are frantic for help by the time they send their kids to a program in Montana.
"Parents are scared and trying to do what's right for them," Moderie said. "I've seen parents use retirement funds to send them to these schools, and then the children end up worse."
It's important to know that there are some good programs as well, Moderie said. Some students leave these programs feeling it helped them.
Sean Colin, who said he was sent to Montana Academy in 2015 after being expelled from a prep school on the East Coast for selling prescription drugs, said the 20 months he spent there taught him to be more mature and to stop putting on a facade.
But while it worked for him, he said some elements of the program, such as banning communication with anyone else for several days as punishment, could be a "nightmare" for his more troubled peers.
"I don't entirely think it was a good program for drug addiction or for people with actual problems," he said. "I think for a lot of kids with crippling depression and anything severe, you really need to go to something more specialized."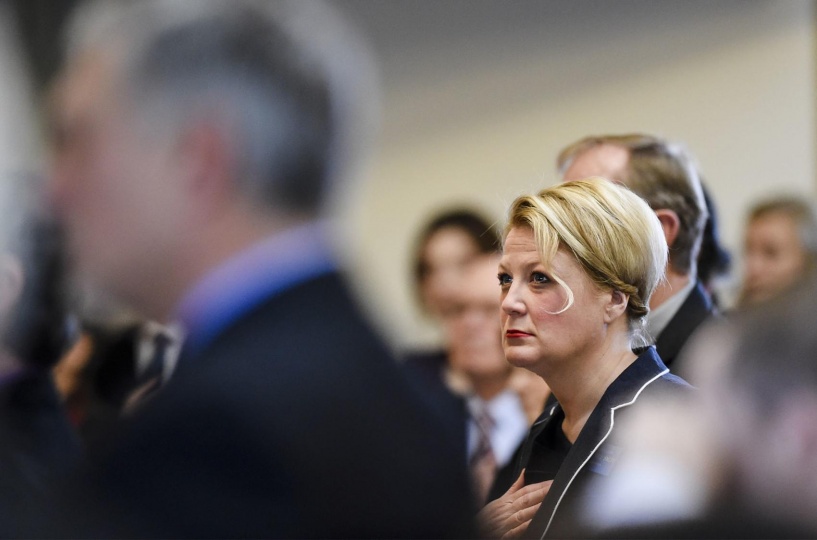 Missoulian reporter Seaborn Larson contributed to this story.