Troubled kids, troubled system
A hard-hitting investigation into residential schools for at-risk children across the state of Montana. Judges commended the "depth of reporting" and "incredible commitment on the part of a small newsroom to revisit a persistent problem concerning the on-going, unrelenting abuse of children despite claims that it had been addressed years earlier." Originally published by the Missoulian between January and November 2019.
SERIES ELEMENTS:
The Missoulian's reporting is based on interviews with past and present program students, administrators and workers; state licensing records; law enforcement reports; court records; legislative testimony, and interviews with experts in the field. Some students and family members requested anonymity; because of the sensitive nature of the information, those requests were granted.
Because two of Montana's 16 state-licensed programs — Selkirk Outdoor Leadership and Education, based in Idaho, and Sparrows Nest of Northwest Montana in Kalispell, a program for homeless children — differ significantly from the rest, the Missoulian did not include them in its examination.
---
'Fox guards henhouse' in Montana programs for troubled teens
'Fox guards henhouse' in Montana programs for troubled teens
By Lucy Tompkins • Originally published on January 21, 2019
It's been nearly 15 years since 16-year-old Karlye Newman killed herself at Spring Creek Lodge Academy near Thompson Falls.
Fourteen years since the Montana Legislature — spurred in part by Karlye's death and a national focus on "tough love" residential treatment programs like Spring Creek — vowed oversight of the programs and their methods.
Twelve since the watered-down measures approved by the Legislature went into effect.
Ten since Spring Creek, beset by lawsuits and plummeting enrollment after Karlye's suicide, closed its doors.
Nearly two since Ben Jackson — a toddler when the Legislature heard the urgent pleas on behalf of vulnerable children in such programs — killed himself at the Montana Academy in Marion. He was 16.
A yearlong review by the Missoulian showed that even as other states move to crack down on for-profit residential programs for troubled teens, many of the same issues that prompted the initial outcry here remain. Programs, clustered in western Montana, continue to operate with minimal oversight, sometimes charging parents desperate for help with struggling children more than $100,000 a year.
The programs' websites typically tout their state licensing. But while they handle children with sometimes severe emotional and behavioral problems, the programs are not overseen by mental health, child safety or education experts. Instead, they fall under the Department of Labor and Industry and a board whose majority comes from the industry it regulates, licenses and investigates.

Members of the state board, called the Private Alternative Adolescent Residential or Outdoor Program (PAARP), either declined to be interviewed on the record or did not return calls for comment. (PAARP Board Chairman John Santa, who runs Montana Academy in Marion, left a voicemail returning a phone call, but did not respond to multiple calls back.)
A review of the licensing and other PAARP documents, as well as court and law enforcement records, found that:
Not a single one of 58 complaints investigated in the 12 years of PAARP's oversight has resulted in significant discipline against any program.
Unlicensed counselors care for children with sometimes serious emotional, physical and mental disorders, including depression, trauma, suicidal thoughts, fetal alcohol syndrome and eating disorders.
PAARP began granting licenses to the programs in 2007, but didn't do any inspections until 2010. Inspections are announced a week in advance and, in two recent cases, were done by phone or at a fishing site 70 miles away.
Ownership and management of the programs is often a family affair, with nine of the 14 PAARP-licensed programs examined by the Missoulian showing at least two family members as owners and administrators, and one — Turning Winds, in Troy — with six, according to state licensing records. That raises conflict-of-interest issues in the event a complaint is filed against a program.
Students often have no way of reporting abuse to their parents because unsupervised communication may be forbidden for months at a time or is monitored by staff.
At two programs, teenage residents were required to build their own housing, which was not inspected, failed to meet electrical and other safety codes and, at one, did not include indoor plumbing.
One program, Reflections Academy, has been sued three times in the last three months — most recently on Christmas Eve — for failing to protect teenage girls from alleged grooming and sexual assault by an employee who has worked in the industry for 15 years.

What are these programs?
The terms are myriad, and bewildering — Alternative adolescent program; residential school; therapeutic boarding school; wilderness program; treatment center — suggesting anything from a hard-core boot camp to a rehab facility.
At their most basic, therapeutic residential programs fall somewhere between rigorous military-style programs and the intensive therapy offered in rehab, although their methods often contain elements of both.
Two of the 16 programs licensed by the state have significant differences from the rest: Selkirk Outdoor Leadership and Education is based in Idaho but takes students on hiking trips in Montana; Sparrows Nest of Northwest Montana in Kalispell is a program for homeless children.
The other 14, which were the focus of the Missoulian investigation, tout counseling and behavior modification as a way of turning struggling teens into mature, disciplined citizens, offering a lifeline to parents at the end of their rope.
"Have you seen alarming changes in your child's personality, behavior, or academic performance?" asks the website for Turning Winds, a program near Troy for up to 45 girls and boys ages 13 to 18. "Is your child engaging in self-destructive behaviors or have they just 'given up?' Are you finding it almost impossible to understand your child's change in behavior? How do you know whether its [sic] normal teenage rebellion or something more?"
Websites and promotional videos for the programs tend to show lodge-like facilities ringed by trees, and smiling students hiking or petting horses, testament to the mental and physical health benefits of vigorous outdoor activities.
Those images belie a reality, at least for some students, of harsh physical punishment, controversial "confrontation therapy," and isolation for emotionally fragile or even suicidal students, according to lawsuits against some of the programs, documents outlining the programs' procedures, and interviews with former students.
According to the Department of Labor and Industry, Ben Jackson is the only other teen to have taken his own life at a Montana residential program since Karlye Newman killed herself at Spring Creek Lodge Academy in 2004. Law enforcement records from Sanders and Lincoln counties show that others have tried:
In 2014, a teenage boy attempted to kill himself at Monarch School in Heron. He survived but, according to the report, with "fractured bones, in a lot of pain."
In 2015, a 17-year-old girl attempted to hurt herself at Turning Winds in Troy.
In 2012, a teenage girl at Clearview Horizon in Heron tried to kill herself. Another girl cut herself and was hospitalized in that same year. In March, a girl tried to kill herself at Clearview again.
Programs typically respond to these behaviors by removing privileges, restricting communication home, or punishing youth with exercise and physical labor — methods experts say only worsen a young person's mental health.
Yet parents pay a hefty price to try to get their struggling teens back on track over the course of a summer, a year, or several years. Turning Winds' website, for instance, lists its cost at $283 per day, and demands a six-month minimum commitment, which works out to $51,506, plus unspecified enrollment fees. (It offers help in financing up to $35,000 of that cost through unregulated third-party companies.)
Six of Montana's licensed residential programs for troubled teens are clustered in sparsely populated Sanders County — two in Thompson Falls, three in Trout Creek, one in Heron — with only four people per square mile. It has the state's third-highest unemployment rate, according to December 2018 Department of Labor and Industry statistics. Neighboring Lincoln County — home to five programs (two in Troy, two in Eureka, one in Rexford) — has the highest unemployment rate. 
Before Spring Creek Lodge Academy closed in 2009, it was Sanders County's largest employer, at one time housing 500 students.
Sen. Jennifer Fielder, R-Thompson Falls, said she has visited many of the programs located in her area and said they provide employment opportunities for local residents. Nearby communities also benefit from volunteers when the programs lend their teenage residents out for community projects, like the spring cleanup.
"These schools really do add value to our community," she said.
Their "wilderness" or "outdoors" nature is no exaggeration: Most are located deep in the pine forests that once nurtured Montana's timber industry, miles from the nearest towns, which themselves are just dots on a map. Thompson Falls, the county seat for Sanders County and the mailing address for four current programs, has only about 1,000 residents; Trout Creek, the address for the Mountain Meadow Youth Ranch, Explorations Phoenix Mountain Collaborative and, until last year, Galena Ridge — about 260.
In addition to outdoor activities, such remote locations offer a unique benefit — if students are tempted to run away, there's nowhere for them to go.
The Montana Department of Labor and Industry said it doesn't know the exact number of children in the 14 state-licensed programs the Missoulian examined. Self-reported numbers from PAARP inspections show that at least 300 children are currently enrolled in these programs in Montana, although the most recent inspections for some date to 2010.
The vast majority, including nearly every former student with whom the Missoulian spoke, are from out of state, and some come from other countries. 
One program, the Ranch for Kids ("a bridge of hope and healing for hurting families") in Rexford near the Canadian border in Lincoln County, specializes in adopted children, especially from Russia, according to its website. Its licensing application lists a Russian translator on staff. But while owner Joyce Sterkel Sutley and science teacher Harry Sutley have nursing licenses, state records show no licensed therapists on staff. 
No oversight for religious programs 
Programs affiliated with religious institutions are exempt from any state regulation or licensing. This means no state agency oversees their practices, tracks the children in their care, or inspects their facilities. In fact, even when Child and Family Services (CFS) is called about abuse or neglect, its hands are tied.
Law enforcement can handle individual complaints. But while Montana CFS has substantiated reports of abuse and neglect at the religious programs, it has no authority to penalize them or their employees. Sarah Corbally, former CFS administrator, testified before a legislative committee in 2015 about the state's failure to protect children.
"I can tell you in just the last five years," she said then, "we've had over 30 reports of abuse and neglect, and we go in and we conduct investigations, and in numerous cases we substantiate abuse and neglect, and then nothing happens, because they're unlicensed and they're unregulated."
In theory, she said, the state could remove all the children from a facility in an extreme case, "and I'll be honest, we've had those discussions."
While law enforcement can act on complaints against individuals, the state cannot shut down or otherwise sanction a religious program. Even when a staff member has been found multiple times to be abusing children, which Corbally said has happened, the results of the investigation remain private in Montana, and the state doesn't have the authority to discipline unregulated programs or their employees.
The Legislature has been asked to change the law, bringing religious programs under the state regulatory umbrella, every legislative session since 2011. The efforts have always failed.
"The Montana Family Foundation kills it every time,'' Rep. Ellie Hill Smith, the former legislator from Missoula who carried the bill in 2017, said in an interview, of the influential conservative group. "They say people have a right to religious education. I say to them, 'I don't have a problem with that. What I have a problem with is religious education or group homes that don't have to comply with state laws like the rest of our schools.'''
DPHHS spokesman John Ebelt reiterated in an emailed statement that "per state law, DPHHS does not license these facilities. However, just as in every situation when we receive a call to the child abuse hotline regarding an allegation of child abuse and neglect, we respond appropriately by collecting the information and assigning it to the field for investigation, if warranted."
 

'Fox guarding the henhouse'
Montana's non-religious residential treatment programs largely self-regulate through PAARP, whose five members are appointed by the governor from a list submitted by the industry.
The law regarding PAARP mandates that three of the five members come from the residential treatment program industry. When complaints come to the board, they are discussed in closed meetings then sent to a screening committee composed of two industry and one public member. It decides, also in private, how to respond.
"The fox guarding the henhouse," said Ben Jackson's father, who asked not to be identified by name to protect his family's privacy.
Judy Bovington, chief legal counsel for Labor and Industry, said complaints remain secret until there is proof the allegations are accurate.
"If someone filed a complaint against someone, it just doesn't become a feeding ground for defamation or salacious allegations," she said. "The screening panel requires they find reasonable cause" before the complaint is made public.
In PAARP's case, the screening panel's majority is made up of people from the industry.
 
Desperate parents
The desperation parents feel in seeking solutions for their children's problems makes Montana's weak oversight particularly troubling.
Ann Moderie, an attorney in Polson who has represented parents who sent their children to programs in Montana, as well as former students who experienced abuse, said she understands why parents place their children in the programs.
Parents often feel they've tried every kind of specialist in their area, she said, and they are frantic for help by the time they send their kids to a program in Montana.
"Parents are scared and trying to do what's right for them," Moderie said. "I've seen parents use retirement funds to send them to these schools, and then the children end up worse."
It's important to know that there are some good programs as well, Moderie said. Some students leave these programs feeling it helped them.
Sean Colin, who said he was sent to Montana Academy in 2015 after being expelled from a prep school on the East Coast for selling prescription drugs, said the 20 months he spent there taught him to be more mature and to stop putting on a facade.
But while it worked for him, he said some elements of the program, such as banning communication with anyone else for several days as punishment, could be a "nightmare" for his more troubled peers.
"I don't entirely think it was a good program for drug addiction or for people with actual problems," he said. "I think for a lot of kids with crippling depression and anything severe, you really need to go to something more specialized."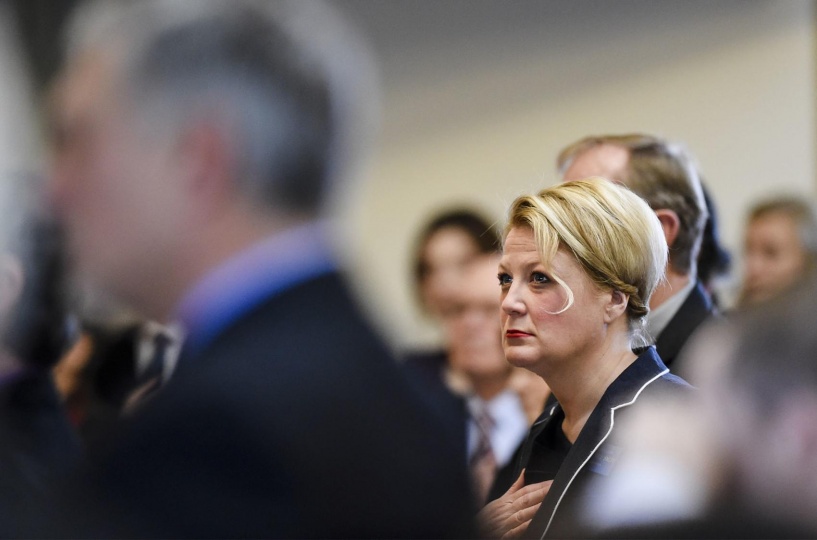 Missoulian reporter Seaborn Larson contributed to this story.
---
Life and death at Montana Academy
Life and death at Montana Academy
By Cameron Evans • Originally published on January 22, 2019
MARION — In January 2017, Ben Jackson arrived in Marion, Montana, where he would spend the last six weeks of his life. The blond, freckled 16-year-old had traveled from his hometown in Colorado to attend Montana Academy, a residential treatment program for struggling teens.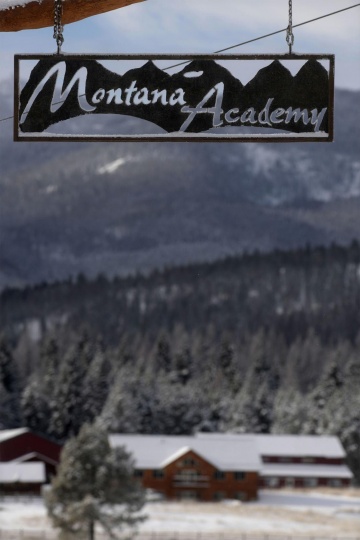 Ben's father, who wished to remain anonymous to protect his family's privacy, said Ben was struggling with depression and anxiety, as well as his diagnosis when he was 12 of Type 1 diabetes. Ben's parents had tried to find their son all the help they could in Colorado, but nothing seemed to be working.
"It's really defeating when you do everything you can and it's not good enough," said his father. "When a kid gets to a place where you feel like you can't keep him safe at home anymore, you have to do something."
They enrolled him in a wilderness treatment program in Colorado, which appeared to help Ben significantly.
"He was like a different person when we went up to visit him. We thought, 'This is great.' He's sharing his feelings and emotions with us, and we were learning how to communicate. We were under the impression that that would continue at Montana Academy."
The wilderness program staff recommended Ben attend a longer-term residential program to solidify his progress and suggested Montana Academy. That sequence through programs is common in the industry — nearly all students at Montana Academy outside Marion go through a wilderness program first, according to student interviews and an interview with co-director John McKinnon.

Top-notch program
Ben's father said Montana Academy was supposed to be "the Harvard of these places, a real top-notch program." It cost about $8,000 a month, plus fees, to send his son there, he said. (The Montana Academy website now lists monthly costs at $8,750, along with a $2,000 acceptance fee and monthly $150 charges for student allowances.) They visited the campus together, and met with the school director, who assured him the program could accommodate Ben's health needs.
All of Montana Academy's  management is certified and licensed, according to its state licensing application. It was opened by two psychologists, a psychiatrist and a social worker who had grown disillusioned with treating youth in crisis in a hospital setting.
John Santa, a cognitive psychologist with a doctorate from Purdue University, opened the academy in 1997 with co-director McKinnon and their wives. McKinnon was the clinical director of Adolescent Psychiatry & Substance Abuse at the Charter Hospital of Fort Worth, Texas, before moving to Montana. He then became the medical director of Pathways Treatment Center in Kalispell.
The pair started the academy, McKinnon said, to escape the "constraints" of managed care: the growing influence of insurance companies on their work with patients.
"Our mission was to move psychiatric care out from under hospital overheads and to reduce the cost, and to do that for selected kids who were suitable for treatment on an open ranch," he told the Missoulian.
In the first few years, they accepted teens with 50 different diagnoses of mental disorders, "everything from trauma to major depression, to suicidality, to anxiety syndromes, to various addictions and so on," McKinnon said.
As children arrived at the ranch, McKinnon said he and his wife Rosemary began to notice a pattern in interviews with parents.
The way parents described their children fit into five categories, which are now written on the Montana Academy website: "selfish self-preoccupation and self-importance (narcissism); an obliviousness to others [sic] feelings (lack of empathy); a failure to connect present behavior to future outcomes (lack of goals, plans or reflexive anticipation of consequences); a 'puppet' quality in close relationships; and concrete, selfish ethical thinking (a lack of abstract or social moral ideals, such as 'honor' or 'the good of the family')."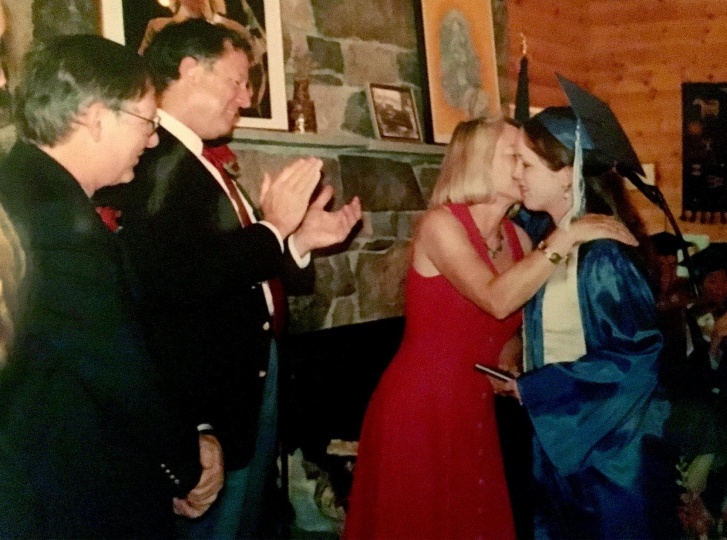 When a parent arrived at the ranch, McKinnon and his wife listed what they called "1,2,3,4,5" to see if those attributes described the child.
"By the time I got to 5 they almost invariably said to me 'Oh, my God, Dr. McKinnon, how did you describe my daughter so accurately? You've never even met her.' And they would say that so often that Rosemary and I would look at each other and wink. It was literally funny. I could make them say that just by rehearsing 1,2,3,4,5."
McKinnon said he realized that those five things were what parents wanted them to fix; that the heart of the problem wasn't depression or anxiety or drug use, it was what McKinnon later dubbed "immaturity." He compared the troubled teenager's developmental stage to that of a 3-year-old.
"At the heart of it all, they were beginning to feel like their daughter was beginning to be a jerk and somebody who was failing and somebody who wasn't going to get to college," he said. "And if she wasn't careful or he wasn't careful, he's going to end up in Sing Sing [prison] because he doesn't seem to have a conscience or any restraint."

Diagnosis: Immaturity
McKinnon said this immaturity theory became the basis for treating every one of the roughly 70 students Montana Academy housed, including students like Ben Jackson, whose father said he had severe depression.
Immaturity, McKinnon said, "turned out to be the common denominator among the students we were sent.''
To treat teens' problems and help them mature, McKinnon later theorized, requires two things: recognition of their trauma or history, and setting limits.
"You have to think about Montana Academy as a place where 'no' is built into the structure," he said.
On Feb. 12, 2017, about six weeks after Ben Jackson's father dropped him off in Montana, the youth killed himself.
"My feeling is that they look at the money and they don't necessarily look at the kid," Ben's father said. "It turns my stomach, quite frankly. I'd really research every aspect of these programs before you send your kid to one. We thought we did. You send your kid to a place where you think they're the experts and they may or may not be. Who knows?"
Ben's father is still trying to understand what happened to his son in those six weeks. He wonders if Ben might have said something about his worsening mental health had he been able to talk to his parents without supervision.
"All the calls are monitored and all the communication is monitored going in and out, so I'm not sure how you can really judge where somebody is when they could get in trouble for something they say," he said.
Students don't get unsupervised calls with parents until they reach the third level in the program, which can take months, and at that point calls are limited to 15 minutes, once a week, according to the program's policies and procedures, obtained by the Missoulian through a records request.
After Ben's death, John McKinnon wrote to parents in a March 31, 2017, newsletter about the youth's suicide: "We would be kidding ourselves if we thought we could make an open ranch completely safe for a suicidal teenager. Moreover, if we ever did succeed, it would only be at the cost of removing all door-knobs and shoe-laces, mounting cameras in every toilet and shower. In so doing, we would give up the dream that animated the creation of Montana Academy: a civilized, nearly-normal adolescent high school culture situated on a ranch that, quite on purpose, was not a psychiatric ward, where carefully-selected immature teenagers could be helped to finish growing up without having to be locked up."

Students' views
The Missoulian spoke with eight students who attended Montana Academy between the years 2001-2016. None is from Montana, and some spent up to two years living there. Several said they attended the program because they were depressed, not because of behavioral problems.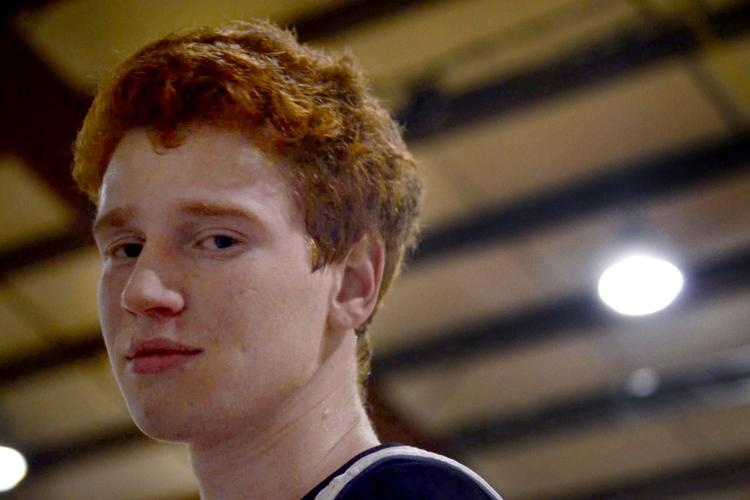 Sean Colin was sent to Montana Academy in 2015 when he was 17. He said was kicked out of prep school after using drugs recreationally and getting caught selling them to his classmates. His 20 months at Montana Academy helped him and he misses it sometimes, but he said it wouldn't be helpful for everybody.
"If you've got these issues that are so severe it's altering the course of your life, you should seek more specialized treatment than MA," he said.
Rebecca Payne, who attended Montana Academy from 2009 through 2011, was dealing with trauma from sexual abuse and had an eating disorder when she arrived from out of state. She was 14 when her mom decided to send her to a wilderness program, and then to Montana Academy. She was once put on "Solo Reflection Time" — isolation — for a week for passing notes between two of her classmates, she said.
She ate meals separately from everyone else, and if anyone interacted with her, they would be put on social isolation as well, she said.
"It drove me crazy very quickly, because in that place you don't have anything but the people around you. That's all you have. And when you're denied that in this horrible place, it took a toll. The days go by so slow. That's about when I started adhering to the program because I didn't want that to happen again, I didn't want to risk being by myself again."
Tamara Cherwin said she attended Montana Academy for 22 months in 2010-2011, after therapy and medication failed to help her serious depression, and professionals recommended Montana Academy. She said she went there willingly because she wanted to get better. Her mom, Cindy Cherwin, said she talked to other parents whose kids were in the program, who said all positive things about it. She visited the campus, and spoke with the directors, who explained the program's theory for treating teens with behavioral and mental health issues.
"The word they used most was 'immaturity' — the idea that there was an immaturity happening," Cindy Cherwin said.
The directors explained that it would be a therapeutic program, but within the framework of a structured environment, Cindy Cherwin said.
But Tamara Cherwin said that Montana Academy "treated my anxiety and depression as if it was a behavioral problem. 'You are the reason you're depressed, you're the reason you're anxious.' It was all about taking accountability and not being entitled. One of the first things they established with me is if I tell my parents negative things about what's happening, that's called manipulation."
Cherwin took these things to heart, trusting the program and believing her depression and anxiety were symptoms of her flawed character.
Her peers also told her she had to change herself. "In these group therapy sessions, people would be encouraged to say what they thought about a single individual," she said. "So there was encouragement from team leaders for people to vent and question people's character."
To advance and earn greater privileges, she said, "you had to characterize other people on your team and read aloud what you thought about them. These were all supported and encouraged. I don't remember being able to say, 'This hurts me.' They would seize on that and say 'Tamara, you care too much what other people think.' But at the same time, these girls could character-attack me."
Colin said it felt as if there was a "pursuit of conflict" in these sessions, an approach called "confrontational therapy'' for which experts say there is no scientific evidence of success.
"You speak a lot about group dynamics and you discuss people's flaws, and we did it three times a week," Colin said.
Students were also expected to tell on one another for breaking rules, according to the eight students who spoke to the Missoulian. If someone knew a rule had been broken and didn't turn their peer in, they too would be punished.
"This is the environment," Cherwin said. "Being punished if you don't help them discipline and police the behavior of everyone."
Montana Academy Head of School Matt Keenan stressed in an interview with the Missoulian and in follow-up emails and telephone calls that the program strives for quality.
"We take our own steps to go far beyond state regulatory standards outlined by the PAARP board to ensure that we are in compliance by objective, outside agencies with whom we have no affiliation, and we are visited and evaluated by these agencies on a regular basis," he wrote in an email.
He cited oversight and site visits by national industry groups such as the Joint Commission on Accreditation of Healthcare Organizations and others, although those groups have no regulatory powers.

The punishment
Montana Academy's policies and procedures spell out the punishment for what the program calls "felonies," which include running away, self-harm such as cutting, or offensive dress.
For "felonies," staff are instructed to give the student "a serious comeuppance, which should produce anxiety and a major disruption in the life of the student," the policies say, as well as "an isolation from fellow students and from all negative student support."
Physical labor and chores are another consequence, which the program calls "drudgery."
Drudgery can include clearing and raking the ground in the forest, cutting off all lower branches in a roped-off patch of forest, and re-seeding and watering them. It can also include "major scrub or polish tasks," such as washing all the windows in a dorm, cleaning the ovens or waxing the floors. The tasks could be inside or outside "so as to suit the convenience of team supervisors," the policy said.
Students who run away with another student, have sexual intercourse, or attempt suicide — all considered a "capital offense" — receive the worst punishment.
"Consequences include: immediate suspension of all privileges, return to bottom (privilege level), NO phone calls, NO mail in or out, and social isolation (meals, free time, study hall, experientials)." 
A student might also be hospitalized, or "exiled" as the policies refer to it, before being returned to Montana Academy at the bottom level.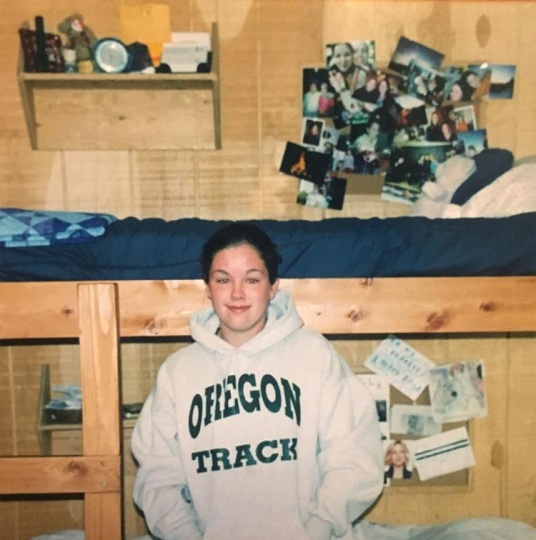 Holly, who asked that her last name not be used, was 15 when she attended Montana Academy in 2003. She told the Missoulian that when she griped to her parents about the work involved and said she didn't like her therapist, "I was taken into a room and told 'You're on 30-day silence. You can't make eye contact with anyone, talk to anyone, and have to do drudgery,' which is doing manual labor with the school. That was extremely difficult. I haven't gotten over that."
Holly was recently granted legal disability in Oregon for the PTSD she has from her time at Montana Academy.
Looking back, Cindy Cherwin said her daughter did appear to improve at Montana Academy. She was socializing, she applied to colleges. But, she said, "the price she paid for that improvement was too high. I can't go back in time, but I wish she hadn't gone there. … I would never want to risk her life, but if we could turn back time, I wish we had turned left instead of right."
In the months and years after she left Montana Academy, Tamara Cherwin's stability unraveled.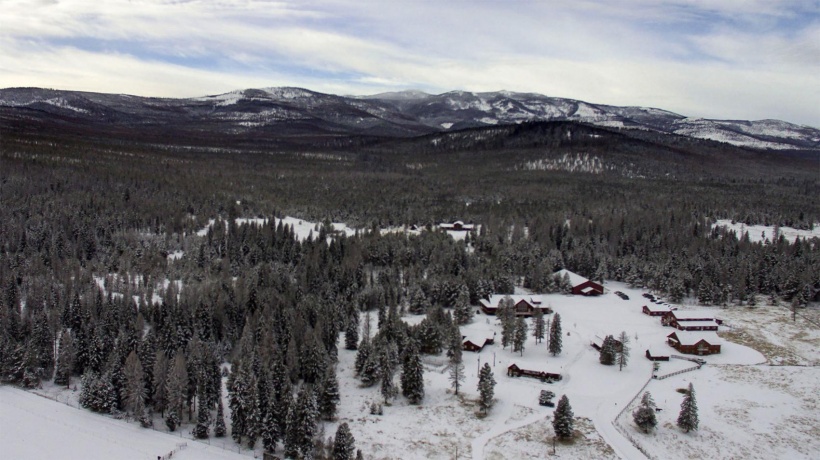 "I struggled with anxiety and depression before I went there. I hated living before I went there. I did not hate myself.
"After MA, I still believe that every person in my life thinks of me as incredibly annoying and I have to change myself for people to like me."
She's seeing a new therapist, who helped her link her worsening trauma to her experience at Montana Academy. Tamara said the new therapist builds her up and teaches her to trust her feelings.
"The messaging from MA was 'Be scared, you will have to fight your whole life to fend off the ever-present depression.' My therapist is teaching me, 'This isn't your life, this isn't inevitable, you have the tools to get better.'
---
12 years, 58 complaints, no sanctions at Montana residential programs
12 years, 58 complaints, no sanctions at Montana residential programs
By Lucy Tompkins and Seaborn Larson • Originally published on January 23, 2019
Not one of Montana's private residential programs for troubled teens has faced significant sanctions despite racking up 58 complaints since the state began licensing them 12 years ago.
The fact that has never happened should not be shocking. Montana's regulatory system was written by those it regulates.
Calls for regulation of the private residential programs gained urgency after  16-year-old Karlye Newman killed herself at the unregulated Spring Creek Lodge Academy in 2004.
Her death and the resulting lawsuit, which played out over a number of years, prompted a flurry of publicity about such programs. The New York Times, TIME magazine, PBS, as well as regional and local media all did stories. Congress held hearings.
The result? Almost nothing. In many states, including Montana, the story went dark and regulation remains minimal.
The impetus to impose state oversight here came from Montana's Department of Public Health and Human Services, which went to the Legislature to ask for regulatory authority.
But owners of the lucrative operations — some charge parents more than $100,000 a year — beat them to the punch.
At a legislative committee hearing in 2004, Patrick McKenna, then the owner of the Monarch School in Sanders County, "cautioned that media exploitation of specific incidents often causes a state to overreact with legislation that is not well thought out and does not fit the needs of the industry,'' according to meeting notes.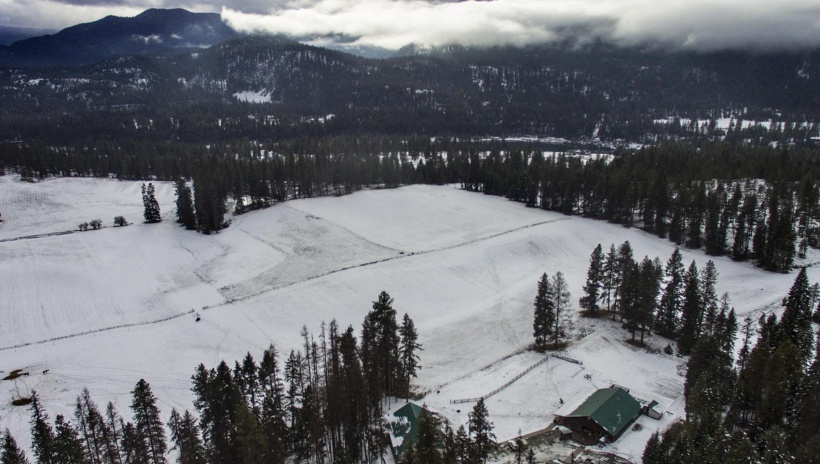 When the Legislature met four months later, representatives of the private, therapeutic programs were ready with their own bill to create the system that exists today. It was sponsored by Rep. Paul Clark, D-Trout Creek, who until last year ran his own outdoor therapeutic school for troubled teens, Galena Ridge.
"When it became evident that the state would be moving in this direction [toward regulation], the programs wanted to be willing participants and ahead of the curve rather than being dragged along on a leash," Clark said at the time.
In a telephone interview this month, Clark — a Democrat — described the resulting legislation as the only bill that could win approval from a Legislature dominated by Republicans who "weren't really interested in passing a bill to regulate programs."
The industry spent $34,000 lobbying to support Clark's bill, the Missoulian reported at the time.
The bill put the entire registration and regulatory system under the auspices of the state Department of Labor and Industry, which oversees no other facilities that house minors, instead of under the health care professionals in DPHHS or the education experts at the Office of Public Instruction.
It created a five-member oversight board, called the Private Alternative Adolescent Residential or Outdoor Program (PAARP), whose majority was composed of industry representatives.
It exempted any faith-based or religious private behavioral therapy programs from regulation at the request of one such program's director.
It provided no state money to pay for regulation; money instead comes from licensing fees that have fallen short of needs.
And it made sure complaints would remain secret unless the majority of the board decided to take disciplinary action.
The board was created in 2005; two years later, the Legislature required programs to be licensed by PAARP.
 
Regulation lite
Clark, the bill's sponsor, is neither a licensed counselor nor educator in the state of Montana. Nonetheless, as the founder of the private Galena Ridge Wilderness Program for troubled teens in Trout Creek, he was one of the board's first members.
So was Michele "Mickey" Manning, the principal at Spring Creek Lodge, who became the PAARP board's chair in 2007. She was not a licensed counselor in Montana at the time, though she has a bachelor's degree in psychology and a master's degree in education. 
In the board's early meetings, Manning stressed the importance of avoiding "smothering" regulations that might force programs to leave the state.
"We see states where students have so many rights," Manning said in a 2007 meeting, "that effective operation of the program is impossible.''
Spring Creek was one of the first programs to be licensed by PAARP. Manning remained board chair even as the program was sued, and its questionable treatment policies were made public in the lawsuit that Karlye Newman's mother filed after her daughter's death.
The program remained PAARP-licensed until it closed in 2009 after years of declining enrollment. Manning went on to work at Star Peak Crossing, Riverview and Clearview Horizon residential treatment programs in Montana before opening her own, Reflections Academy near Thompson Falls, in 2016.
After leaving the Legislature, Clark returned full time to Galena Ridge, which he founded in 1993. Although he said Galena Ridge, which he described as "more like an Outward Bound program," retains its license, he retired about a year ago and hasn't had any students since.
Located next to the Cabinet Mountains Wilderness Area in northwestern Montana, Galena Ridge was licensed in 2010 with the aim of helping boys who have substance abuse issues and problems with the law "get their lives back on track" in four- to 12-week summer programs.
In 2013, however, inspectors found that students had been kept through the winter — and would be staying another winter as well — in a building they'd constructed themselves. The building had no running water, and had neither been inspected nor received permits, according to the report. The boys used outhouses year-round.
The PAARP board scrutinized the program for unprofessional conduct for changing its plans of operation without telling the board. But no action was taken after the issue was dismissed by the board's screening committee, which also has a majority from the industry. Clark did not return telephone calls seeking a response to this issue.
A 2017 inspection, conducted at a fishing access site 78 miles away from Galena Ridge, cited the same issue, saying students were still living there year-round. Clark told the Missoulian the inspection took place at the fishing site because he wanted to show the state the kind of outdoor activities offered by Galena Ridge.
 
PAARP lacks transparency
The PAARP board requires all private, therapeutic programs to apply for licensure and to submit a detailed report of their policies and procedures, behavioral policies, students' rights, and more.
On paper, it requires employees be trained in CPR and in passive restraint methods. Every employee that comes in contact with students must have a background check. There are program inspections, and buildings have to be fire-safe. But in reality, adherence to those standards sometimes has been lax, records show.
When the Missoulian requested records on licensing for administrators and staffers at the programs, the state redacted information on whether they had ever been disciplined to "protect private health care questions.''
"[Staff] decision to analyze and redact was based on the hypothetical potential to lead to protected health care information," said Judy Bovington, chief legal counsel for the Department of Labor and Industry. "If someone would have answered something this way, it could potentially lead us to having to protect private health care questions."
When asked how that applied to disciplinary issues, Bovington cited the same concerns.
She also said the department's internal review of answers to questions regarding previous disciplinary issues turned up no issues that affected the decision to license a program.
Last week, after the department was called by the governor's office, she offered to provide the Missoulian with unredacted copies of PAARP applications after further review.
PAARP's industry members are John Santa, a co-founder of the Montana Academy; Rick Johnson, executive director of Summit Preparatory School in Kalispell, and Penny James, director/owner of Explorations/Phoenix Mountain Academy in Trout Creek. The two public members are Trudi Schmidt, the former Great Falls lawmaker who sponsored the failed 2005 legislation to regulate these programs under DPHHS, and Pam Carbonari of Carbonari Associates, a Kalispell-based promotional products distributor.
PAARP board members either wouldn't speak on the record to the Missoulian, or failed to return numerous calls seeking comment. Santa left a voicemail in response to calls, but did not return several additional phone calls.
Complaints made to the PAARP board are reviewed in private meetings and don't become public unless its screening committee, which also has an industry majority, decides to take disciplinary action against a program. Because this has never happened, the Department of Labor and Industry told the Missoulian that it could not share detailed information about the complaints.
But a legislative hearing in 2015 gave a limited peek into the types of issues that come to state regulators. PAARP shared with a Senate committee 13 complaints about licensed programs it had received from 2010-2014, although the board did not release the names of the programs.
The complaints, all of which were dismissed by the PAARP screening committee, alleged:
Clinical services provided by an unlicensed person.
The kidnapping of a complainant's daughter aided and abetted by a program.
Improper billing and unprofessional conduct and treatment.
Mistreatment and lack of regard for students' health and safety (several instances in three complaints).
One complaint was tied to a 2013 lawsuit against one of the programs. Federal court records from Idaho show the case was filed against Phoenix Mountain Collaborative, co-founded by PAARP board member Penny James. The PAARP board dismissed the complaint against Phoenix Mountain even before the program settled the lawsuit in 2015. James did not return telephone calls seeking comment.
In addition, the state Building Codes Bureau issued a complaint about an unspecified program's failure to obtain permits, get inspections and to stop construction after receiving a cease-and-desist order.
 
Inspections, but only with advance notice
PAARP licenses became mandatory in 2007, but the state didn't do any inspections until 2010. Inspections remain few and far between — and always with a week's advance notice.
At least four programs — including Monarch School near Heron, which closed in 2017; Montana Academy near Marion, Innerchance Chrysalis near Eureka and Turning Winds Academic Institute outside Troy — have not been inspected by the state since 2010.
That's because PAARP exempts programs that are certified by the National Independent Private Schools Association (NIPSA), Council on Accreditation (COA), Commission on Accreditation of Rehabilitation Facilities (CARF) and Joint Commission on Accreditation of Healthcare Organizations — all of which have ties to the industries they certify.
NIPSA, for instance, was founded by industry owners and, according to its website, "we cherish autonomy. We can act, unfettered by Boards or Trustees or elected officials." As for accountability, it cites the free market. 
A 2014 Economic Affairs Interim Committee of the Montana Legislature investigated professional and occupational licensing boards in Montana, including the PAARP.
"In exchange for licensees being able to say they were 'state-licensed,' there appears to have been minimal regulation,'' the committee found. "In part, this was because the PAARP Board apparently wanted minimal regulation."
The report noted that there were financial concerns about the PAARP board's operations because it wasn't making as much money through licensing fees as expected. In three out of its four years, the board had spent more money than it made.
Darcie Kelly, a former public member of PAARP and psychotherapist in Helena, told the Missoulian the board doesn't have the "teeth'' necessary to keep programs in line. But she blames the lack of funding more than self regulation.
"I understand how they don't find problems when all they're looking at is files,'' she said. "Reports are written a certain way (by programs) and leave out a certain amount of information.''
In 2011, PAARP spent $70,000 on litigation when the Ranch for Kids program, which caters to families who adopt children from overseas, tried to avoid regulation by becoming an adjunct ministry of a church founded by one of its employees.
The board's financial problems prompted Rep. Ryan Lynch to request a bill in 2015 to terminate the PAARP board and shift regulation to DPHHS, which conducts unannounced inspections for licensing and for complaints. That bill died while being drafted.
PAARP also has struggled with background checks. Inspection reports in 2016 for four programs — Mountain Meadows/20 Peaks Ranch, Gateway Freedom Ranch, Summit Preparatory School — noted no evidence of background checks for employees, although all the schools said they'd sent information to the board but never received anything back.
At its March 2018 meeting, the board discussed eliminating state oversight of background checks, which are not shared with parents or the public, and giving responsibility to the programs, including for sensitive fingerprint checks.
"The part we don't quite have figured out yet is, if the program cannot share that background information with the board, how is the board going to ensure compliance?" asked Mark Jette, the board's counsel. "It appears that rather than the board improving the way it collects and maintains this really sensitive criminal information, background information, instead we shift that responsibility to the programs themselves.''
Responded Santa, the PAARP board chair and co-director of Montana Academy, "You just have to know that we have records that show that we have a background check in our file when you come and inspect.''
In other words, the state would have had to trust the programs to follow the rules.
The board has since abandoned that idea.
---
Former students describe isolation, physical punishments, 'cuddle puddles'
Former students describe isolation, physical punishments, 'cuddle puddles'
By Lucy Tompkins, Cameron Evans and Seaborn Larson • Originally published on January 25, 2019
Former students at Montana's residential schools complained about a lot of things in their interviews with the Missoulian: minutiae-laden "level" systems, physical exertion as punishment, lack of communication with their families.
Some of their most vehement responses involved the use of isolation as a method of punishment or "treatment.''
Karlye Newman, whose 2004 suicide spurred a largely unsuccessful push for meaningful regulation of residential schools, was put in isolation nearly 30 times in six months. That's according to the school's own notes, which were included in a lawsuit filed after her death.
Christopher Bellonci, a Harvard-affiliated board-certified psychiatrist who testified as an expert witness in a lawsuit stemming from Newman's death, said such methods don't teach young people helpful skills for navigating their issues.
"Sure, I mean you can coerce people to behave,'' he told the Missoulian. "That's what jails do."
In fact, Montana's prison system provides more oversight and protection to teens than they get in private programs for troubled youth.
The Montana Department of Corrections doesn't allow teens to be put in solitary confinement "as a sanction to manage behavior.'' Isolation is only allowed in emergency situations to protect teens from hurting themselves or others.
Moreover, youth in seclusion in state corrections facilities must be observed by staff every 15 minutes and, if seclusion lasts more than 72 hours, it must be approved by the Department of Corrections director or the Montana State Prison warden and the teen must first be evaluated by mental health staff to ensure the isolation won't harm his or her mental health.
Those guidelines quote a 2016 U.S. Justice Department review on the use of restrictive housing — that is, isolation — that says "the placement should be brief, designed as a 'cool down' period, and done only in consultation with a mental health professional."
Yet the former students interviewed by the Missoulian said isolation was not uncommon as a form of punishment or treatment. 
Sean Colin, who attended Montana Academy in Marion in 2015, said the private residential treatment program used "solo reflection time'' when students broke rules to give them time to think about their choices.
Students, Colin said, could not speak or interact with anyone. He was isolated once for three days when he was 17, but said other students were put in isolation longer. While he said he managed it OK, for most people, it was a "nightmare.''
In addition to social isolation, he said there was also "tenting," when a student would be assigned to stay alone in a tent in the woods off campus for breaking rules.
"People can be in that situation for anywhere from three to five days, depending on what you did," Colin said. "It's definitely a bit more punitive when you get put in a tent. They bring you food and you have bear spray in case you get attacked by a bear."
 
Carrot-and-stick behavior modification
While isolation may have been the most dreaded punishment, it was not the only carrot-and-stick behavior modification approach featuring terms like "levels'' and "consequences'' used at the state's private residential programs.
That philosophy is detailed in the policies and procedures for the Ranch for Kids in Rexford, Lincoln County, near the Canadian border. The Missoulian obtained its policies, and those of other programs, through a records request.
The Ranch, which now houses about 24 children ages 12 to 18, specializes in "troubled" adopted children and children with Fetal Alcohol Spectrum Disorder and brain damage. No one on staff is certified or a trained therapist or counselor, although the program has a Russian translator, according to licensing records. Parents have to pay extra to send their children to an outside local therapist. No individual treatment plans for students are kept on-site.
Like most other programs, the Ranch operates on a level system, with Level 00 as the lowest and Level 2 as the highest. Policies from the Ranch show that children are demoted for harming themselves.
Students who run away are placed in seclusion and put on Level 00. They may also be physically restrained by staff for running away, policies show. According to the manuals:
At Level 00, policies dictate that students are not allowed to talk with anyone, and must spend all their free time "in the corner," isolated from their peers for seven days. The only activity they're allowed for exercise at that level is jumping jacks. The next level, 0, also bans children from talking to any peers and places them in seclusion, meaning all free time is spent away from peers, for three days.
Kids in the two lowest levels eat "alternative meal plans," which are cooked without condiments or seasonings. An inspection report shows that mattresses are taken away from kids who consistently wet the bed. Every week, staff and students meet for Level Meetings, where students are assigned a level in front of everyone based on that week's behavior.
Children at upper levels get one 15-minute phone call home a week, monitored by staff. Policies explain several "realities" children at the Ranch must learn to accept, including, "People acquire necessities and desires through diligent work. These things do not just 'fall out of the sky.' Especially you should understand that society will not give you what you want merely because you were at one time a poor, orphaned child."
The policies also explain the Ranch's attitude toward therapy and counseling, which it refers to as "less formal." Most students at the Ranch don't receive any counseling with a licensed professional, inspection documents show. Instead, it touts "spontaneous counseling sessions with staff."
"Some of our best talks happen while we're chatting out on the trail, garden, kitchen, or living room. When the need arises, we talk."
The student handbook says that Ranch staff "became involved in this project because they are deeply-committed, caring, loving human beings. Yet they know that often 'tough love' is the only way to help young people."
 
The levels
Student after student at Montana programs talked about their experiences with the level system.
Reina Rodriguez was 15 in 2011 when she went to Clearview Horizon, the program in Heron where Michele "Mickey" Manning worked after leaving Spring Creek Lodge Academy. The program Rodriguez described at Clearview was startlingly similar to the practices at Spring Creek described in the lawsuit Judith Newman filed after her daughter committed suicide there seven years earlier.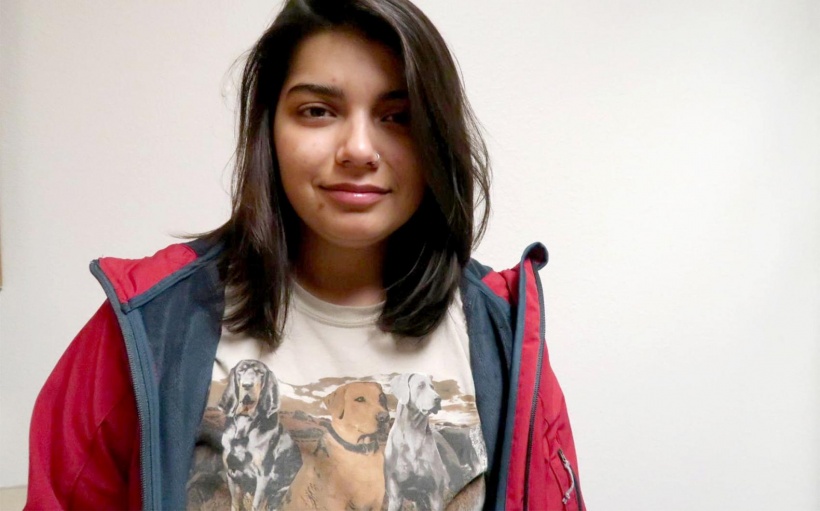 Rodriguez, now grown, flashed back in an interview to her Saturday mornings at Clearview. That's when she confronted the gravel pit. Nearly every Saturday, she had two hours to hike up and down its steep sides 50 times, punishment for various infractions during the week.
If she left fabric softener under her bunk, she got the pit.
If she forgot to put the bowls away after feeding the dogs, she got the pit.
If someone overheard her talking about kissing girls, she got the pit.
At the pit, if a staff member sitting in a car clocked Rodriguez at only 30 climbs instead of the assigned 50, she'd have to do the other 20 the following Saturday.
Rodriguez had a special trick to cope with the pit. "I didn't look up at the top," she said. "I knew it would be super discouraging because it was so big. If you stopped, you got yelled at."
Rodriguez said that twice when she was suicidal, she was tied by the wrist to another girl with a dog leash.
Other girls tried to kill themselves at Clearview, Sanders County law enforcement records show. Three girls were hospitalized for drinking bleach in 2008, 2012 and 2018. Another two were taken to the hospital for unspecified self-harming in 2012 and 2013.
Rodriguez recalled one night when a girl drank bleach.
"I was a Level 3 at the time, trying to keep everyone calmed down in the basement. The staff had asked me and another girl to go upstairs and make dinner. We were in the kitchen trying to cook while she was getting medical attention … . I didn't know if she was going to live or die, and I was being asked to cook dinner."
At Clearview, Manning, who wasn't licensed as a counselor in Montana until 2014, led what were called "processes," a kind of group visualization therapy, Rodriguez said. The processes involved yelling, beating duct-taped towels on the ground, and forcing girls to decide which of their peers deserved to live or die in an imaginary shipwreck with only six spots in a lifeboat, according to five former Clearview students interviewed by the Missoulian.
At the end of one process, a lower-level girl had to wash everyone's feet, according to Rodriguez and another former resident.
"They would tear you down and then build you up again, only to tear you down later," Rodriguez said.
 
'Cuddle puddles'
Last year, Missoula attorneys Lance Jasper and Rob Bell secured a $925,000 settlement against Monarch, a Sanders County program that abruptly shut down in late 2017 and gave parents two days before their children were shut out.
Documents Monarch was forced to produce in the case showed its operators, including Patrick McKenna, had used the program to purchase lavish vehicles and host "shareholder meetings" in places like Hawaii and London.
Four Monarch students spoke to the Missoulian: Katherine "Cricket" Burkhart, who attended Monarch in 2016-2017; Tori Jane, 2004-2005; Rebecca Moorman, 2003-2005; and Grace (who asked that only her first name be used), 2012-2014. All said they were subjected to strange and punitive treatment.
When Jane tried to run away, she was put on a "ban," meaning she couldn't talk to anyone, and had to dig out a tree stump.
"It took a couple weeks," she said. "Every day, morning to night, I was out there digging out my stump. I dug all around it with my shovel and exposed all the roots, then sawed all the roots, then popped it out with a shovel."
She had been sent to Monarch for depression and thoughts of suicide.
Students also said they had to disclose every detail of their sexual history when they arrived at the program. And every morning and night, they would do "smooshing," which students described as "forced intimacy" with their peers, in which staff also participated.
"Everyone would pile in the common room and cuddle," Jane said. "We weren't really allowed to touch each other otherwise. So that was like allowing them to release it all at once. Staff participated in it, everyone would be rolling around on the floor and snuggling."
Moorman described it as "laying in a huge cuddle puddle, and there's almost always staff involved. There would be a situation where a male staff member in his 40s or 50s would be in a cuddle puddle with 14-, 15-year-old girls. Lying there, spooning someone, just the way you would lay with someone that you're in an intimate relationship with."
She said they would be encouraged to scratch each other's backs, rub each other's hair.
"For me it created confusion because you also weren't supposed to have sexual relationships with anyone, but you're also supposed to cuddle with people in this way. They said that it was to teach us 'safe touch,' like how to touch people in a non-sexual or nonviolent way. … I definitely don't think that my dad would have been very happy to know that he sent me there and I was required to cuddle with middle-aged men."
McKenna declined to comment on the allegations.
Bell, the attorney, said that "what happens is you have kids and sometimes families coming into these programs that are already damaged, they don't go into these places because you're a straight-A student who's feeling great about themselves.
"The challenge is, that's what these guys will try to exploit — 'Well, your person wasn't perfect before they came in, and they're not perfect now.' To which I say, 'So what?' That's the job they undertook was to care for someone in need, and they violated the trust that was given to them."
Marcus Chatfield, a doctoral student at the University of Florida, conducted his own research recently on the practices of the troubled teen industry. After receiving 235 responses in search of former patients and residents, he pared the pool down to 30 people: 15 who reported a positive experience and 15 who reported negatively. With that split, even those who described a positive experience still described an abusive process, he said.
"More than half also acknowledge it was brainwashing, but they still reported institutional abuse, even though they didn't see it as abuse," he said. "It was for 'therapy.'"

Other punishments
New Horizons Youth Ranch in Rexford, now closed, penalized students for self-harming by requiring them to do five days of "work crew." That and other practices were outlined in its policies manual, obtained in the public records requests.
Like other programs, it used a level system, and on the bottom level students couldn't talk to any other students, call home or have condiments on their food. Five days a week, they were required to do 55 push-ups at 5 a.m. and run 10 laps. Students could be punished for talking about why they were in the program. 
Masturbation, attempted escape and attempted suicide got the highest level of punishment: a 3,500-word essay, a week-and-a-half of work crew. Other punishments included loss of phone privileges, chores, exercise, a "wilderness trip," or sleeping isolated in a tent, policies and procedures show.
Level 4 and Level 5 students were considered Junior Staff and could discipline other students.
Wood Creek Academy in Thompson Falls, run by Sean Thorne, is a program for troubled boys and claims on its website to treat drug use, defiance and low self-esteem with behavior modification in programs lasting nine months to a year. It was licensed in 2013, and re-inspected in 2017, one of only two programs inspected that year, according to PAARP records supplied to the Missoulian.
At the time, 19 boys were living there.
Its website doesn't name any staff members, but does say "our school safety standards are considered to be one of the best in the country."
The most recent inspection, which was conducted in response to a complaint, found that "alternate meals" — oatmeal, powdered milk and an apple — are served to the boys as a form of discipline. When kids want to run away, staff said articles of their clothing are taken away as a deterrent.
"For example, a participant's pants were taken away when he tried to run away,'' a staff member at Wood Creek told inspectors. "Staff also stated if a participant is placed in separation for bad behavior, he has to shower outside using a hose and tarp for privacy."
In the last 10 years, 31 runaways from Wood Creek have been reported to law enforcement, records show.
Bellonci, the psychiatrist who testified in the lawsuit filed after Karlye Newman's death, said that using physical labor and exercise as punishment became popular for staff convenience, not for child welfare.
"But what's the record for those institutions and those interventions leading to positive change and growth for a young person? I would argue pretty negligible," said the chief medical officer of the Judge Baker Children's Center in Boston.
In 2008, Bellonci told the U.S. House of Representatives Committee on Education and Labor, which was examining unlicensed and unregulated boot camps and wilderness programs, that isolation should never be used for molding behavior or for punishment and that doing so was "an outrage.''
Three years later, testifying in the lawsuit filed by Newman's mother, Bellonci was even more blunt. Using isolation to treat a depressed and suicidal young person "violates any standard of appropriate mental health treatment, care for someone in your custody and, I would argue, human ethics."
City Editor Gwen Florio contributed to this story.
---
Oversight of private treatment programs for troubled teens moves to DPHHS
Oversight of private treatment programs for troubled teens moves to DPHHS
By Cameron Evans • Originally published on May 3, 2019
The oversight of private residential treatment programs for troubled teens in Montana no longer rests in the hands of program owners who, for the past 12 years, have regulated the same programs they operate.
On Friday, Gov. Steve Bullock signed a bill into law that terminates the Private Alternative Adolescent Residential or Outdoor Programs (PAARP) board and moves licensing of programs under the state health department.
"I would say it's one of the first steps toward regulation," said Sen. Diane Sands, a Democrat from Missoula, who carried the Senate Bill 267.
"This is not the last step. It's the beginning of a process of paying very focused attention to both the implementation of that law but to other potential activities that will bring these programs into compliance with every other residential treatment program," Sands said.
The board has been criticized as "the fox guarding the henhouse" because the 12 years since its creation have seen 58 complaints against programs, yet the board has not issued any significant sanctions, a yearlong investigation by the Missoulian found.
Under the move to Department of Public Health and Human Services' Quality Assurance Division, which oversees more than 70 similar facilities, more complaints against programs will be public.
The Department of Labor and Industry, which oversaw the PAARP board, and the board chairman both conceded that the board lacked the resources to properly oversee programs and supported the shift to DPHHS.
"I do think that DPHHS is probably better set up to offer the kind of oversight and regulation than is the Department of Labor and Industry," board chair John Santa, who co-founded Montana Academy in Marion, told the Missoulian.
Santa said he feels confident in the move because "DPHHS has indicated they would be cooperative with us in creating regulations that meet the kinds of levels of care that we represent and that we've been operating under for the last 10 years."
The health department has yet to establish new rules for standards of care at private alternative residential treatment programs.
The original version of SB267 included language specifying minimum standards of care, but that language was removed in an amendment by Rep. Bob Brown, R-Thompson Falls.
Brown, who previously worked at the now-closed program known as Spring Creek Lodge where a student died by suicide in 2004, said he proposed the amendment because language in the bill could hinder programs' ability to exist.
"The fact that those things could be a barrier to these programs operating, how is that not a huge warning sign?" said Tamara Cherwin, who attended Montana Academy from 2010 to 2011.
"If you can't operate with minimum standards of care and qualified staff, I don't think you should operate at all," Cherwin said.
Cherwin said she's grateful the bill passed but still feels that it's "not enough" and that she still deals with PTSD that she was diagnosed with from her time at the program.
"When I think of the state of Montana, I should think of huckleberries and hiking and Glacier Park," Cherwin said. "Instead, I think of the worst two years of my life."
Santa said he has some concerns about the rules that DPHHS could create, but declined to specify examples that would hinder a program's ability to operate.
"They could create regulations that would make it impossible for the levels of care we offer, and that would not be a good thing because it would close a number of businesses throughout Montana and it would also take away levels of care that are very important," Santa said.
Carter Andersen, the administrator for the Quality Assurance Division at DPHHS, expressed an interest in working to accommodate programs' needs in a February PAARP board meeting.
Andersen is currently responsible for the oversight of residential treatment programs in the state, including a program where he was formerly the CEO called Acadia Montana, which has been criticized recently by the state of Oregon for its use of "chemical restraints" and other practices.
The rules governing Acadia Montana and other residential treatment programs for youth remain unclear, as The Montana Standard reported.
Sands said her efforts to bring increased oversight to programs isn't done. She said she remains interested in following the programs' transition to the health department.
Sands also said she intends to continue to bring up religious programs in the interim between legislative sessions. Those programs are allowed to operate unregulated if they claim ties to a religious organization. Currently, if children at religious programs are sexually assaulted or psychologically or physically abused, the state's child protection system can move the child to safety but can do nothing to the program or its employees.
House Bill 222, which would have regulated religious programs, died in committee, adding to a history of failed attempts to bring religious programs under licensure.
However, Sands found success with another bill which made it illegal for staff and therapists at private residential treatment programs to have sexual relationships with the teens they treat — even if those clients are 16, the age of consent in Montana.
All three of the bills in the 2019 legislative session to increase protections for youth in residential treatment programs were met with emotional testimonies from former program participants.
"It's the courage of people to come forward in all of this that makes a difference," Sands said
---
A new day for state's troubled teen industry; allegations against Ranch for Kids span a decade
A new day for state's troubled teen industry; allegations against Ranch for Kids span a decade
By Seaborn Larson • Originally published on July 28, 2019
REXFORD — Last week's unprecedented state intervention in removing 27 children from the Ranch for Kids here marked a watershed moment for the private teen treatment industry in Montana.
On July 1, the Montana Department of Public Health and Human Services took oversight of 14 programs, most of them private and for-profit, that previously fell under an essentially self-regulating board housed in the state Labor Department. That agency conceded earlier this year in a legislative hearing that it was ill-equipped to regulate the industry. The shift to DPHHS allows the state to investigate whole programs, not just individual cases of abuse and neglect.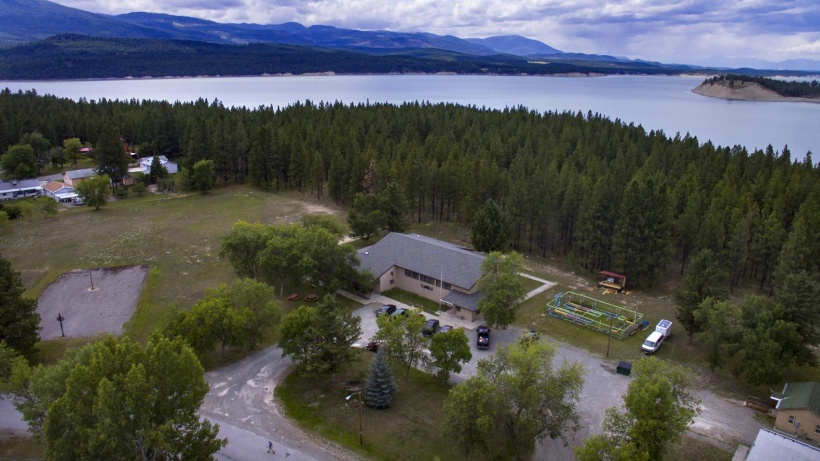 Most of those programs, with annual tuition and fees ranging as high as $100,000, are scattered in the isolated reaches of far northwestern Montana. By the time the health department took regulatory authority of the programs, it was already actively investigating allegations of abuse and neglect at the Ranch for Kids. State Sen. Diane Sands, the Missoula lawmaker who carried the legislation to move oversight to the health department, said Saturday that "I expect, when the state does a full review, more of these programs will be shut down."
Meanwhile, the investigation into the Ranch for Kids is ongoing, and state law enforcement is simultaneously investigating possible criminal charges from the allegations that have surfaced.
"DPHHS has allegations going back 10 years. That also means our criminal investigations go back 10 years," said Division of Criminal Justice Administrator Bryan Lockerby.
"In my career spanning almost 40 years, I haven't seen something of this scale before."
It was also 10 years ago when an inspector from the Department of Labor wrote in court documents that Bill Sutley, executive director at Ranch for Kids, refused to let him into the facility before an inspection.
Inspector Rick Cockrell wrote in court documents in a 2009 case related to other licensing issues that, in personally inspecting the other 20 teen treatment facilities at the time, he had never been turned away. Cockrell wrote in his affidavit that he perceived the encounter with Sutley as "threatening," and asked local law enforcement to accompany him at the next visit.
Lincoln County Sheriff Darren Short told the Missoulian on Thursday that encounter, in part, is what spurred him to send more than half of his sworn officers to the Ranch for Kids removal operation earlier that week.
"That's kind of why they wanted the law enforcement presence they had," he said, "based on their prior history and their intel that they had gotten on Mr. Sutley."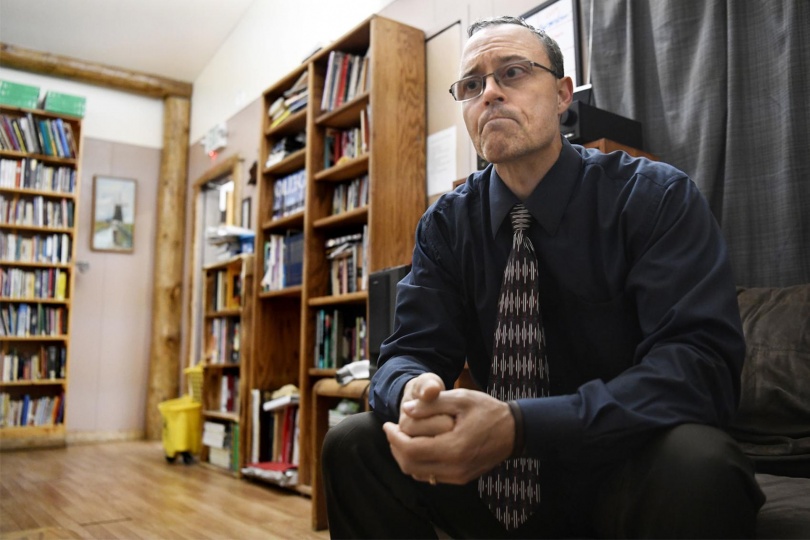 ***
Short first received notice of the effort to remove the children — 27 boys and girls, ages roughly 11-17 — on July 12. An official at the Division of Criminal Investigation, a branch of the Montana Department of Justice, called to ask if his office could meet in Kalispell to discuss "something happening in the Eureka area."
"So I really didn't know what their plans or intent was at that point," he said.
After the initial July 12 gathering, personnel from the Lincoln County Sheriff's Office, state Division of Criminal Investigation, Department of Public Health and Human Services, along with Flathead County Sheriff's Office and the Kalispell Police Department, met again several times to set the blueprints for logistics, people and placement, Short said.
Since 2014, the Ranch for Kids has been housed in the town's former school building on the main road through town. The program's former sites were more out of view, on back roads and an actual ranch. Its current location presented more challenges for law enforcement, who were mindful of the children heading toward Lake Koocanusa and retirees strolling toward the post office from the surrounding homes.
"We had to contact all the outside agencies," Short said. "In case something went sideways."
The Lincoln County Sheriff's Office's role was strictly ensuring safety of the children, staff at Ranch for Kids and in the community, much like a civil standby for a domestic case or when a search warrant is executed, Short said. State law enforcement joined the operation on the request from the health department and with permission of local law enforcement, Lockerby said.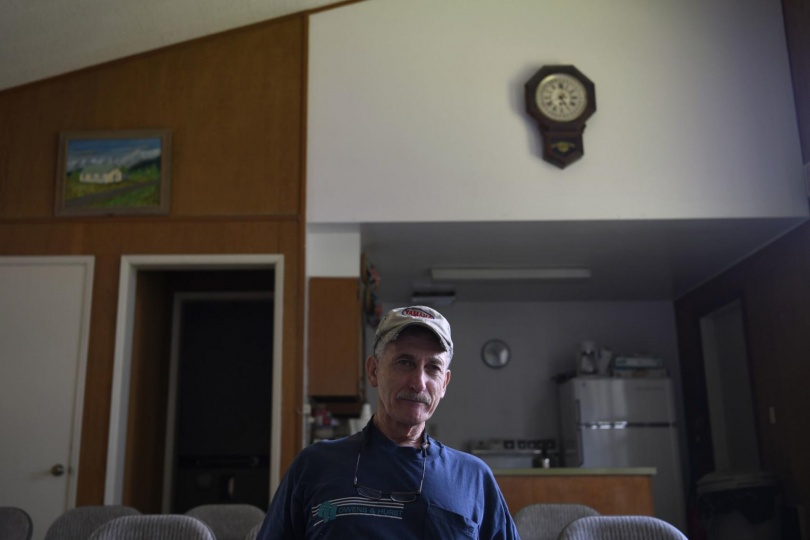 Jon Ebelt, a spokesman for the health department, said reports of weapons on site at Ranch for Kids had "created a potential safety risk for the youth and our 20 child welfare workers who conducted the removals."
The removal was unprecedented, Ebelt said, in the extensive planning that went into the drawing board before Tuesday morning.
"We needed to make sure we had things set up to ensure their needs were met once we transported them off site, including medical, mental health and nutrition needs," Ebelt said in an email.
On July 23, 20 caseworkers joined 15 law enforcement officers — including 11 of the 20 sworn officers at the Lincoln County Sheriff's Office, and four from the state Division of Criminal Investigation — and made their way to the Ranch for Kids property.
Down the road, a hostage rescue team made up of Kalispell police and Flathead County Sheriff's deputies were staged in an armored vehicle.
"Just in case," Short said.
 
***
In an interview with the Missoulian this week, Sutley denied any notion that he is a dangerous person.
"I don't know why they think there was going to be violence," he said.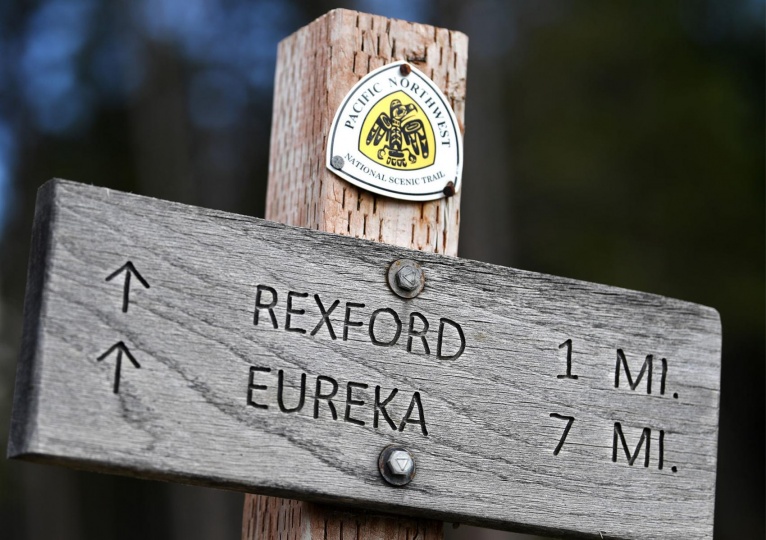 Sutley said the Ranch staff was heading into Day Two of training in de-escalation techniques Tuesday morning. They had just wrapped up their morning prayer and the Pledge of Allegiance when his attention was rerouted.
"One of the staff came in and said, 'You're needed in the office,'" Sutley said. "There were law enforcement officials and state officials. They said, 'We're here to take your kids.'"
Sutley told the Missoulian he challenged their authority to remove the children, then asked if he could speak with the children and staff before they were swept away. His request was denied and a deputy stayed with him to ensure he and the children remained separated, Sutley said.
For the next two hours, caseworkers guided the Ranch children into more than a dozen rented cars, collecting what clothes they needed.
The kids were shuttled out of Lincoln County to an undisclosed location. One mother told the Missoulian this week her daughter is now in Missoula. (See related story). State law enforcement is still conducting interviews and tracking down former students and staff to corroborate any allegations.
"It is important for people to understand we have to move slowly on this and be compassionate," Lockerby said.
Sutley's response to the claims against Ranch for Kids has been one repeated throughout the time that programs like his have battled for regulatory control.
He said the state's policies don't allow room for programs like Ranch for Kids to develop and administer the proprietary treatment that he believes these children need.
In the Ranch for Kids' case, all of the residents go there to learn how to live with Fetal Alcohol Spectrum Disorder and Reactive Attachment Disorder. Many were adopted overseas, mostly from Russia, and the program has a Russian translator on staff, according to records obtained by the Missoulian. They find their way to the Ranch after all other options have been exhausted, he said.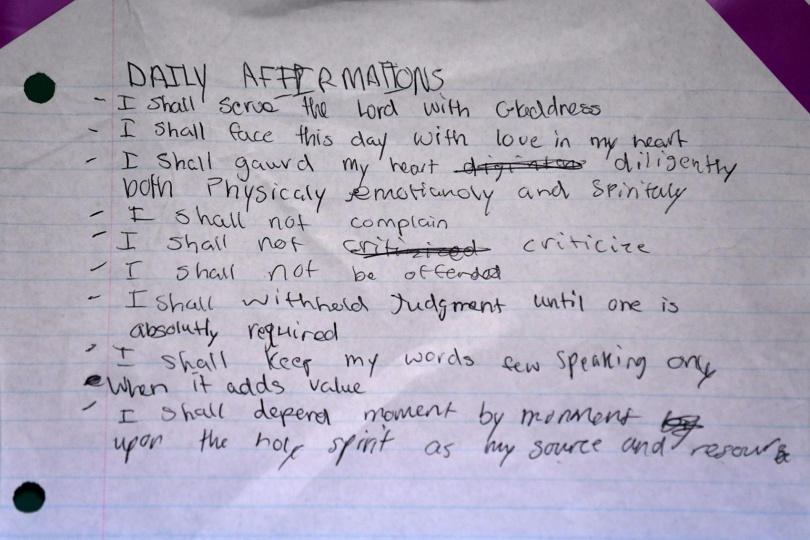 "Expect your perception to change," Sutley said to those who believe the allegations leveled against his facility. "Expect to be educated."
Sutley can understand that a 15-mile walk in testing conditions might seem cruel to someone outside the program, but he said staff's relationship with the students is actually the ingredient that makes such discipline walks OK.
"These people (the Ranch staff) get it. Why? Because they've lived it," he said. "Unless you've lived it and lived with these kids, you're not going to get it."

***
Sutley actually grew up in a home with adopted children with the same conditions as the children at the Ranch. He is educated as an electrical engineer, not a psychologist or therapist, but nonetheless founded the therapeutic program with his mother.
Administrators from the teen programs have stressed the need for such "tough love" techniques in legislative hearings each session since 2005. Michelle "Mickey" Manning, who now runs Reflections Academy in Thompson Falls, begged lawmakers not to impose regulatory measures that restricted the programs' ability to treat children with programming developed outside the box of mainstream psychology.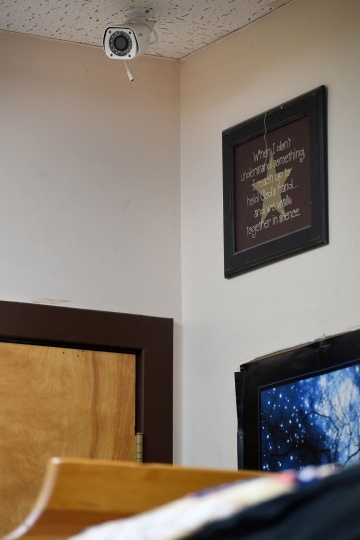 That particular hearing, in 2007, came three years after a 16-year-old girl had died by suicide at the program where Manning worked at the time, Spring Creek Lodge Academy. Karlye Newman's suicide came shortly after an untrained and unqualified staffer voted her off high-risk status, according to lawsuit against the program.
That year, the Legislature passed the bill establishing the self-regulating board under the state Labor Department.
By 2009, Spring Creek Lodge Academy shut down. Regulators uncovered, among other things, a small outbuilding termed the "hobbit hole," where students were held for long periods of time in isolation.
Reflections Academy, where Manning now works as program director, is currently being sued by three families who allege girls there were subject to sexual harassment and assault. The families also allege girls were sometimes sent to live with an unlicensed program staffer in Utah for a "transitional program" after their time at Reflections. 
The law that moved regulation of the programs to the health department was passed this year after a Missoulian series revealed that none of the 58 complaints filed against the programs over 12 years under the old system resulted in significant sanctions.
The agencies involved in last week's removal operation at the Ranch for Kids declined to comment on whether any other investigations have opened into other programs since the health department took regulatory authority this month. Starting this month, the department's Quality Assurance Division begins touring the 14 facilities coming under its watch.
Sheriff Short said he is aware of the programs in Lincoln County, as well as the concentration of such programs in northwestern Montana. Deputies were well aware of Ranch for Kids before the removal effort.
"I think all of the deputies at one point or another had dealt with runaway issues or some type of a complaint (there)," he said.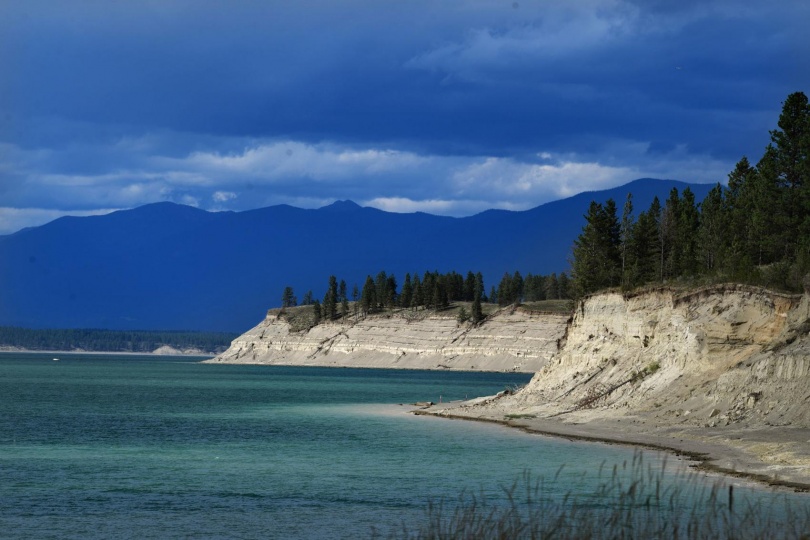 If the health department continues to turn up problematic practices, Short said his office is prepared to assist any agency in another removal effort, and he's also offered a deputy to any inspector heading out to one of the programs in his jurisdiction — another shift signaling the sea change in this industry.
"We'll just kind of play it by ear as DPHHS steps in and takes more of an active role in licensing and oversight," he said.