Resources for Tip Sheets, Interviewing, Aftermath & Anniversaries
2 results found
How can journalists start thinking about aftermath when there is no end in sight?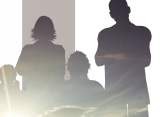 This collection of tip sheets, written by journalist Susan McKay, is part of a Queen's University Belfast project exploring the intersection between victims and 'dealing with the past' in Northern Ireland, in particular through examining the themes of voice, agency, and blame.
It includes guidelines on 1) interviewing victims and survivors of conflict; 2) representing and engaging with victims and survivors for journalists, editors and educators; 3) speaking to journalists and the media.