Resources for Interviewing, PTSD & Mental Health, Immigrants & Refugees
3 results found
How can journalists start thinking about aftermath when there is no end in sight?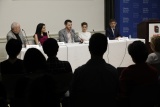 August 1, 2018
Video coverage of the 2018 Dart Awards celebration and winners' roundtable, featuring Neil Barsky, John Woodrow Cox, Azmat Khan, and Lizzie Presser; plus a special World Press Freedom commemoration featuring Columbia Journalism School graduate students Ali Anisi Tehrani and Davi Merchan.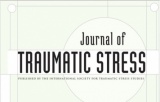 June 25, 2018
The International Society for Traumatic Stress Studies has released a special issue on refugee children and their families, featuring articles and resources available at no cost through the end of September.