Resources for Featured Articles, Children & Youth, PTSD & Mental Health, Self-Care & Peer Support
3 results found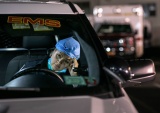 Tips and tools to report safely and effectively during the coronavirus pandemic, updated regularly following Dart Center webinars.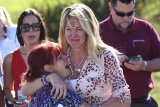 February 15, 2018
Seventeen students and teachers were killed by a gunman at Marjory Stoneman Douglas High School. Please consult our resources in covering this tragedy and its aftermath.
Reporters may have felt they didn't want to intrude, but far from a closed and hushed house between Sheona's death and her funeral, it was literally an open house.