Resources for Multimedia, Children & Youth, Immigrants & Refugees
3 results found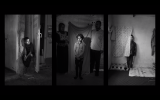 November 12, 2020
Video coverage of the 2020 Dart Awards presentation and winners' roundtable, hosted by CNN's Anderson Cooper.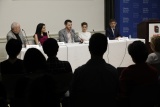 August 1, 2018
Video coverage of the 2018 Dart Awards celebration and winners' roundtable, featuring Neil Barsky, John Woodrow Cox, Azmat Khan, and Lizzie Presser; plus a special World Press Freedom commemoration featuring Columbia Journalism School graduate students Ali Anisi Tehrani and Davi Merchan.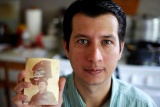 Ana Arana and Habiba Nosheen probe the ethical, practical and craft challenges they faced reporting on the case of Oscar Ramirez, who, nearly 30 years after the fact, learned he was a survivor of a government massacre.