Resources for Featured Articles, PTSD & Mental Health, Self-Care & Peer Support, Disaster
3 results found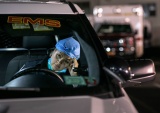 Tips and tools to report safely and effectively during the coronavirus pandemic, updated regularly following Dart Center webinars.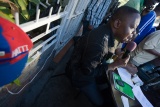 As the first wave of exhausted news teams rotates out, the story enters a new phase — and news managers need to be prepared to provide informed support.
February 18, 1995
For its unsentimental focus on Emmett Jackson's recovery from the arson death of his wife and child and his own extensive injuries. Originally published in the Austin American-Statesman in two parts on Sept. 4, 1994, and Sept. 5, 1994.