Resources for Featured Articles, Interviewing, Immigrants & Refugees
3 results found
How can journalists start thinking about aftermath when there is no end in sight?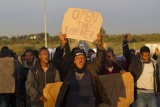 Journalists Alex Hannaford, Jess Hurd, Jason Parkinson and Raniah Salloum spoke with the Dart Center about the reporting challenges in covering stories of migration and refugees, and clinical psychologist Katy Robjant shared techniques for interviewing victims of trauma, as well as self-care tips for those covering the on-going crisis.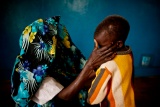 July 14, 2011
Listening, language and realistic expectations all play a role in the difficult task of covering human rights abuses.