Panel: Countermeasures for Women in Journalism
OSCE Conference Centre
Hofburg, Vienna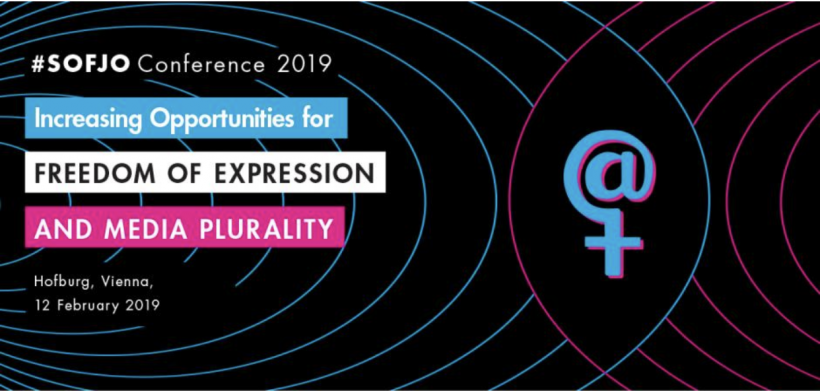 The SOFJO 2019 conference, Increasing Opportunities for Freedom of Expression and Media Plurality will take place on 12 February at the OSCE Conference Center in Hofburg, Vienna. Given the increase in online harassment and threats made against women journalists as a means to threaten, intimidate and silence dissenting voices, and especially because online violence is often a precursor to physical violence, this discussion is more relevant than ever.
The conference will feature a number of panels on topics ranging from policy developments and challenges, identification of counter measures and the nature of offenses against women journalists as well as a screening, for those who were unable to attend the December premier, of the recently released SOFJO documentary, "A Dark Place".
The Dart Center's Elana Newman will speak on a panel on women in the media and harassment.
Women journalists use a variety of different strategies and tools to deal with online harassment. The number of women choosing to self-censor as a final resort when faced with this type of abuse suggest that the resources available are not enough or as accessible as the situation requires. In this panel, traditional and more innovative methods for countering online harassment will be examined, as well as solutions for effectively ensuring that freelance journalists and other media actors are equally as supported and supplied with the tools to continue their work following an online attack.
Speakers:
Elana Newman, Research Director, Dart Center for Journalism and Trauma
Johanna Vehkoo, Journalist and Founder, Long Play
Barbara Trionfi, Director, International Press Institute
Arzu Geybullayeva, Freelance journalist, Azerbaijan
Marilu Mastrogiovanni, Editor, Il Tacco d'Italia
Moderator: Jennifer Adams, Media Freedom Project Officer, OSCE Office of the RFOM