Global Reporting Institute on Early Childhood Experience & the Developing Brain
October 18, 2016
The Dart Center is offering a four-day reporting institute for international journalists on early childhood experience and the developing brain, March 9-12, 2017 at Columbia Journalism School in New York City. The application deadline has passed.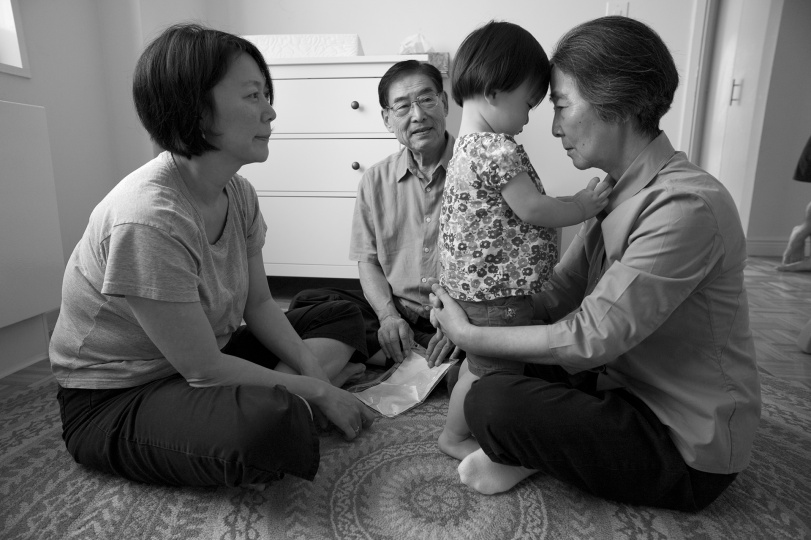 During a child's first seven years, the brain is developing rapidly, forming complex connections that are the foundation for strong physical health, cognitive functioning and emotional relationships. Experiences in these earliest years are directly linked to the ability to succeed and thrive in life.
Many journalists understand that children worldwide are profoundly affected by violence, poverty, war and displacement. Yet reporters are often under-prepared to report knowledgeably on policies and programs centered on early childhood development - cost-effective, evidence-based ways to disrupt intergenerational cycles of poverty and violence, level the playing field, and build peaceful societies. Despite dramatic developments in neuroscience, the importance of nurturing early brain development is not sufficiently reflected in the news agenda, and as a consequence is inadequately understood by the public or reflected in the priorities of global civil society.
To help journalists and news organizations around the world improve their reporting on early childhood experience and brain development, the Dart Center for Journalism and Trauma, a project of the Columbia University Graduate School of Journalism, is offering a reporting institute March 9-12, 2017. The institute is designed for reporters covering a wide range of issues, from local education and social policy to refugees, conflict and international public health. It will focus on advancements in neuroscience and their implications for child development, concentrating especially on vulnerable children living in extreme poverty and constantly changing, unstable environments. The institute will also address national and international policy on health, education and related fields. Other topics may include early language development, impacts of stress on early brain development, successful intervention models and the influence of technology.
The institute will include panels and presentations by experts in neuroscience, child development, health, economics, sociology and education, as well as journalist-to-journalist seminars on how to translate these issues and themes into meaningful stories and relevant, captivating news coverage. The institute aims to share knowledge, encourage deeper reporting and foster lasting relationships between journalists and international researchers, scholars and experts. Speakers include:
Jack Shonkoff, M.D., Director of the Center on the Developing Child at Harvard University and Julius B. Richmond FAMRI Professor of Child Health and Development at the Harvard T.H. Chan School of Public Health and the Harvard Graduate School of Education; Professor of Pediatrics at Harvard Medical School and Boston Children's Hospital
Kimberly Noble, M.D., Ph.D., Associate Professor of Neuroscience and Education in the Teachers College at Columbia University
David Van Essen, Ph.D., Edison Professor of Neurobiology and Department Head of Anatomy and Neurobiology at Washington University and Principal Investigator, Human Connectome Project
Rana Dajani, Ph.D., Founder and Director, We Love Reading; Associate Professor, Hashemite University, Jordan
Beatrice Ogutu, Director, Africa, ICS SP, Nairobi, Kenya
Linda Richter, Ph.D., Director of the Department of Science and Technology – National Research Foundation Centre of Excellence in Human Development at University of the Witwatersrand, Johannesburg
James F. Leckman, M.D., Ph.D., Neison Harris Professor of Child Psychiatry, Psychiatry, Psychology and Pediatrics at Yale University and Director of Research for the Yale Child Study Center
Stacy Drury, M.D., Ph.D., Associate Professor of Psychiatry and Behavioral Sciences and Vice Chair of Research, Department of Pediatrics at Tulane University
Pia Rebello Britto, Ph.D., Chief and Senior Advisor, Early Childhood Development, UNICEF
Ann Masten, Ph.D., Irving B. Harris Professor of Child Development and Distinguished McKnight University Professor at the Institute of Child Development at University of Minnesota
Kate McLaughlin, Ph.D., Associate Professor of Psychology and Director of the Stress and Development Lab, University of Washington
Flávio Cunha, Ph.D., Associate Professor of Economics at Rice University; Research Associate at the Population Studies Center at the University of Pennsylvania; Faculty Research Fellow at the National Bureau of Economic Research; Research Associate at Rede de Economia Aplicada
Aisha Yousafzai, Ph.D., Associate Professor of Global Health, Harvard T.H. Chan School of Public Health
Lisa Guernsey, Deputy Director, Education Policy Program, New America Foundation
Nat Kendall-Taylor, Ph.D., Chief Executive Officer, FrameWorks Institute
Fábio Takahashi, Deputy-Editor, Folha de Sao Paulo and Spencer Fellow, Columbia University
Karen Brown, Senior Reporter, New England Public Radio
Michael Wessells, Ph.D., Professor, Program on Forced Migration and Health, Mailman School of Public Health, Columbia University    
Lynne Jones, Ph.D., Child Psychiatrist, writer, researchers and relief worker, Cornwall Partnerships NHS Foundation Trust
Michelle Neumann, Ph.D., Program Director, Results for Development Institute
Amina Debbissa Denboba, Education Specialist, The World Bank
Participation is open to English-speaking reporters, editors, news directors, photographers and producers with at least five years of experience working in print, broadcast and online media. Staff, contract and freelance journalists are eligible to apply. Thirty-five journalists from around the world will be selected for the institute. All costs associated with attending (i.e. air or train fare, ground transportation to and from NYC airports, hotel accommodations and meals during the institute) will be covered by the Dart Center. Note: US journalists are also eligible to apply.
This reporting institute is underwritten by UNICEF, the Ford Foundation, the Jacobs Foundation, the Bernard van Leer Foundation. The Dart Center also wishes to thank the Maria Cecilia Souto Vidigal Foundation for its support.
APPLICATION INFORMATION
The application deadline has passed.
Applicants will be notified with a decision on their application by December 19, 2016.
If you have any questions or need additional information, please email Kate Black at [email protected]