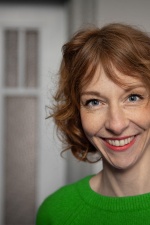 As a journalist, I worked for many years at SPIEGEL ONLINE and DER SPIEGEL: as editor, reporter, head of department and editor-in-chief. I have been rewarded as "Editor-in-Chief of the Year". As a coach and consultant, I work with individuals and teams. This often involves personal and strategic development, conflict resolution and the digital transformation of organisations.
I have worked as a researcher at the universities of Münster, Hamburg, Sussex (UK) and at Columbia University, New York, and completed my doctorate with a multidisciplinary thesis on trust. Trust has been the focus of my scientific research for about 20 years and it forms the bracket of my academic and practical work: trust as a prerequisite for successful journalism, successful leadership and the basis of an innovative corporate culture.
As a communication scientist, I deal with the (re)gaining and loss of trust. Because trust is a prerequisite for all successful communication. Since the boundaries between coaching and therapy are sometimes fluid, it is helpful to understand issues even more deeply. Therefore, I have completed additional training and also work as a systemic therapist. This knowledge enriches my trainings, especially on trauma and journalism and self-care/resilience.
I have been involved with the Dart Center for Journalism and Trauma at Columbia University Graduate School of Journalism (NY) since 2005 and am working as a director of Dart Center Europe since 2021. I developed the first curriculum for journalism and trauma in Europe and taught it at universities and journalism schools. As a trainer I work with editorial offices on issues around trauma, self-care and ethical reporting. For more Information about my work and background: www.barbarahans.de