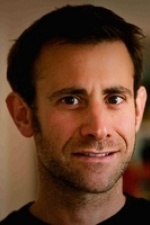 Sacha Mirzoeff is an award winning filmmaker who specialises in social issue documentaries shot over long periods of time. He is currently an Executive Producer at BBC Bristol overseeing the documentary output. Mirzoeff has worked as staff at the BBC for the past three years, and for 15 years before that as freelance filmmaker.
His films often deal with vulnerable populations in challenging or traumatic situations. Mirzoeff believes that working closely with contributors over long periods of time ensures a different type of engagement with the process, and often facilitates a cathartic experience for his subjects. He has taken on many challenging subjects in his films, including child abuse, exorcism, drug use, racism, healthcare systems, war, conflict and religious extremism. He has filmed alongside many trauma professionals and is proud to have given voice to people who may have never had that opportunity before, in a supported and protected manner. 
Between social issue films, Sacha also makes films about conservation and the natural world, as well as films for charity.
His awards include Grierson award and BAFTA nomination for best documentary series for Protecting our Children, about child protection social workers; the Deutsche Fersehpreis for Shooting Under Fire, which highlights the work of photojournalists working in Israel and occupied territories; and a BAFTA nomination for My Foetus, an examination of the abortion debate.