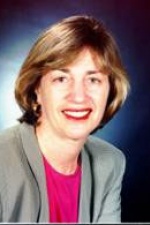 Joy D. Osofsky, Ph.D. is a clinical and developmental psychologist and Paul J. Ramsay Chair of Psychiatry at Louisiana State University Health Sciences Center in New Orleans. She is Head of the Division of Pediatric Mental Health and Director of the LSUHSC Harris Center for Infant Mental Health. She is editor of Children in a Violent Society (Guilford, 1997), Young Children and Trauma: Intervention and Treatment (Guilford, 2004), and Clinical Work with Traumatized Young Children (Guilford, 2011).  
Dr. Osofsky was Clinical Director for Child and Adolescent Services for Louisiana Spirit following Hurricane Katrina. She was co-director of the Louisiana Rural Trauma Services Center (LRTSC) when Katrina hit and for six years of the recovery period. In 2007, she received the Sarah Haley Award for Clinical Excellence for trauma work from the International Society for Traumatic Stress Studies. In 2010, Dr. Osofsky was honored with a Presidential Commendation from the American Psychiatric Association for her work in the aftermath of Hurricane Katrina.
Currently, she is Co-Director of the Mental and Behavioral Health Capacity Project in Louisiana which is part of the Gulf Region Health Outreach Program in four states impacted by the Gulf Oil Spill and LRTSC is an Affiliate member of NCTSN. Dr. Osofsky is Past-President of Zero to Three: National Center for Infants, Toddlers, and Families and the World Association for Infant Mental Health.