Dart Asia Pacific Appoints Regional Facilitator
December 10, 2015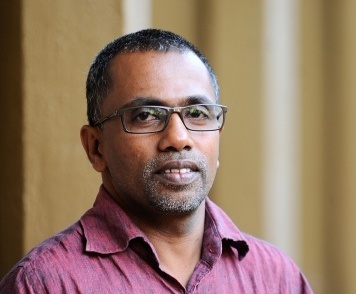 Dart Centre Asia Pacific is pleased to announce the appointment of Amantha Perera as DCAP's Regional Facilitator.
A foreign correspondent based in Colombo, Sri Lanka, Perera's work primarily focuses on post-conflict situations, humanitarian disasters and climate change. A contributor to TIME, Reuters, and The Guardian, among others, Perera was both a Dart Centre Asia Pacific Fellow and Dart Ochberg Fellow. 
In addition to convening regular meetings between Dart fellows in the region, Perera will facilitate local training and peer support, develop region-specific resources and serve as a point person for Dart during disaster situations.
"The Dart AsPac fellows are a very-close knit community with a lot to offer to the media landscape in the region and in their own countries," said Perera in an email message. "I'm excited to harness that potential and create greater cohesiveness by building a supportive resource for the region."
Please join Dart Asia Pacific Managing Director Cait McMahon and the Board in congratulating and supporting Amantha in this new role. Feel free to contact Amantha if you are in need of support or have suggestions or ideas.