Medill, Foley Foundation Launch Safety Guide for Journalists
September 14, 2016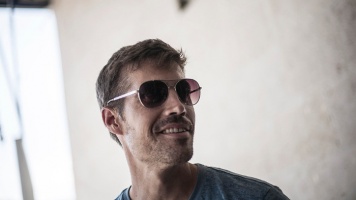 Northwestern University's Medill School of Journalism and the James W. Foley Legacy Foundation — with partners Reporters Without Borders and A Culture of Safety Alliance — have published an online curriculum guide for college journalism educators to teach students about the growing risk of reporting in conflict zones around the world.
"The James W. Foley Guide on Journalists' Safety" — a three-seminar curriculum guide which includes case studies, interviews and research on risk-assessment and self-care — was released at last month's annual conference of the Association of Educators in Journalism and Mass Communications in Minneapolis, Minnesota.
Diane Foley said her son, Jim, would be "deeply grateful for others to learn from his sacrifice.
"This safety education course continues his passion for press freedom with the vital tools of risk assessment and safety education for any aspiring young journalist or humanitarian interested in serving in dangerous situations," she said.
Investigative journalist David Rohde, who has been instrumental in the formation of the A Culture of Safety (ACOS) Alliance and the creation of the freelance journalist safety principles, said "this extraordinary course will help young journalists navigate the growing dangers that reporters unfortunately face around the world. It will give them tools to help decide which type of story is worth taking a risk for - and which one is not."