U.N. Human Rights Council Urges Release of Detained Journalists
October 4, 2016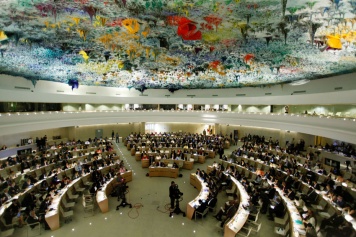 For the first time, the United Nations Human Rights Council's biannual resolution on journalist safety urges all states to release arbitrarily detained journalists and to protect the rights of reporters to use digital encryption and anonymity tools.
Co-sponsored by 87 countries and adopted by consensus, the resolution also calls for states to protect the confidentiality of sources and the safety of journalists, especially with violence mounting during election seasons.
The resolution also underscores the need for news organizations to provide safety training and protective equipment to journalists and media workers, echoing the Freelance Journalist Safety Principles adopted by the A Culture of Safety (ACOS) Alliance, a coalition of major news companies and journalism organizations, including the Dart Center, which has endorsed protection standards for freelancers worldwide.
According to research from the Committee to Protect Journalists, the past few years have been the most dangerous period for journalists on record.