"On Assignment" Podcast Features Ochberg Fellow McEvers, Shapiro
November 8, 2016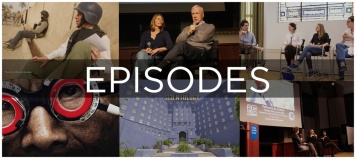 The third installment of On Assignment's "Women We Love" series features Kelly McEvers, a veteran conflict reporter and co-host of NPR's All Things Considered, and Bruce Shapiro, the Dart Center's executive director. 
McEvers, a Dart Center Ochberg Fellow, speaks about her experience covering conflict around the world, first as a freelancer for a Cambodian daily then working for the BBC, NPR and other international outlets. Her advice to young reporters, which she received early on in her career: "If you want to be a foreign correspondent, go be one. Don't wait around for your turn." 
Bruce Shapiro, who is introduced at the 22 minute mark, shares his ideas on the unique challenges faced by modern journalists, and the changes that have most affected the industry. As more and more genres of reportage involve covering traumatic experiences, both violent and otherwise, Shapiro stresses the importance for journalists to take care of themselves both physically and emotionally while facing these difficult stories. Listen to the full podcast below:
And check out McEvers poignant self-reflective radio documentary on why reporters, herself included, risk their lives in conflict zones, Diary of a Bad Year. And read a Dart Center Q&A about the project, featuring McEvers, Jay Allison and Lu Olkowski.
Subscribe to On Assignment on iTunes | Listen on Soundcloud | Follow on Twitter