Teaching Videos Now Available in Chinese
March 6, 2017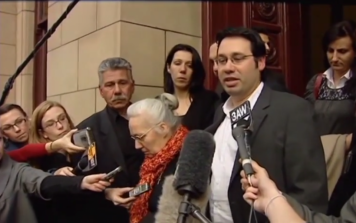 Our friends at Sun Yat-sen University have added Chinese subtitles to two Dart Centre Asia Pacific teaching videos.
The first, "News Media and Trauma", presented by Brett McLeod of the Nine Network in Melbourne, features leading Australian journalists speaking about the stories - from local car accidents to terrorism and war - that have had the greatest impact on them, and how they coped:
The second is a teaching DVD for working journalists and students that focuses on ethical, sensitive and accurate reporting of victims and survivors of trauma. Seven families, struck by real life tragedy, use their own experiences to explain how best to treat survivors who become the focus of media attention:
We'd like to thank Yuwei Li and Shuyu Wang, teaching assistants from the School of Communication and Design at Sun Yat-sen University, for their contributions.
Click here for more Dart Center resources in Chinese.