Manchester Attack: Resources for Coverage
May 24, 2017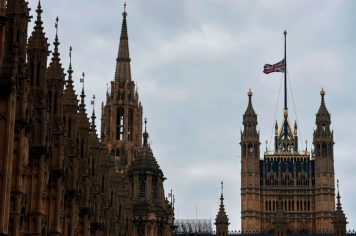 A homemade bomb was detonated outside of Manchester Arena on Monday night, killing 22 people and injuring 59 others. The Islamic State has claimed responsibility for the bombing, which happened at the end of a concert by pop singer Ariana Grande.
It is the deadliest terrorist attack in Britain since 2005. 
The Dart Center has resources and tips for journalists who are tasked with covering this tragedy below:

COVERING TERRORISM & MASS KILLINGS
Working with victims and survivors: Journalists, researchers and mental health professionals offer advice on how to deal with people caught up in tragic events.
Poynter's best practices for reaching and interviewing victims of trauma.
Psychiatrist Frank Ochberg, M.D. and Bruce Shapiro, executive director of the Dart Center, share insights on covering mass killings in the aftermath of the 2011 Arizona shooting that left six dead and a U.S. Congresswoman grievously injured.
Reporter Dave Cullen's lessons from a decade of reporting on the Columbine attacks.
A self-study unit on covering terrorism.
In a piece for Walkley magazine, the Dart Center's Bruce Shapiro points to some of what we've learned from covering mass shootings.
"Tragedies and Journalists": the Dart Center's comprehensive guide for reporters, editors, photographers and managers on every aspect of covering tragedy.
"Best Practices in Trauma Reporting," drawn from a decade of Dart Award-winning stories.
Scientific consensus, made readable, on the effects of traumatic coverage on journalists and on media consumers. 
The International Center for Journalists's guide on Journalism and Trauma. 
Recovery from Unnatural Death: A guide by psychiatrist Ted Rynearson for friends and family of someone who has died violently or suddenly.

SELF-CARE
Tips for working with traumatic imagery.
Quick tips on self-care from Dart Centre Asia Pacific.
Self-care advice from an editor who's been there.
The Committee to Protect Journalists' advice for covering crime and terrorist scenes. 
  
ADVICE FOR EDITORS
Tips for managers and editors to help them prepare and support reporters in the field.
Dart Center Executive Director Bruce Shapiro passes on lessons for newsrooms learned from the Virginia Tech shooting.
Quick tips on how to support your reporters.
Below is an ABC interview with Dart's Cait McMahon, who offers advice for consuming the news:
For young children who can't process traumatic events, sometimes turning off the TV is the best option, says @DartCenter's Cait McMahon pic.twitter.com/lJdL66kxzI

— ABC News (@abcnews) May 23, 2017