Choueifaty Honored with Ossie Award
February 19, 2020
Elie Choueifaty, a Journalism and Law student at the University of Technology, Sydney, has been awarded the Dart Centre for Journalism and Trauma Asia Pacific prize at the annual Ossie Awards, showcasing Australia's best student journalism.
Choueifaty was honored for his audio piece "Connecting The Dots: Intergenerational Trauma in the Aboriginal Community."
"Elie's piece was well-crafted and engaging, comprehensively researched to include interviews from an Indigenous elder, experts in Indigenous trauma, epigenetics and youth justice. Based on the lived experience of Isaiah Dawe, Elie's story arc explained the concept of intergenerational trauma scientifically, and its impacts both personally and culturally, always coming back to Isaiah's family story," said Cait McMahon, Dart Centre Asia Pacific's Managing Director. "The narrative demonstrated positive ways that Indigenous communities are healing from this legacy of colonisation through connection to culture and community. The lessons emerging from this informative piece on Indigenous trauma are important for Indigenous and non-Indigenous listeners alike." 
Listen to the full piece below: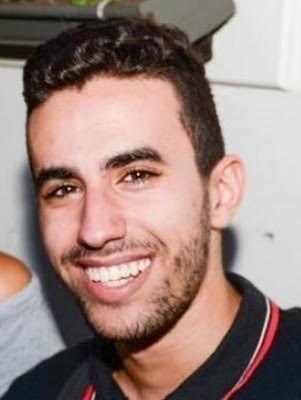 Elie Choueifaty currently works as an Editorial & Legal Research Assistant at the Judicial Commission of NSW.
He is in his final-year as a Journalism and Law student at the University of Technology, Sydney, where enjoys reporting on human interest stories, arts and culture, and travel.
He has worked in various capacities for the Sydney Morning Herald, Seven Network, and 2ser radio station.