Amnesty International Launches Open Source App to Fight Attacks, Kidnappings and Torture
June 30, 2014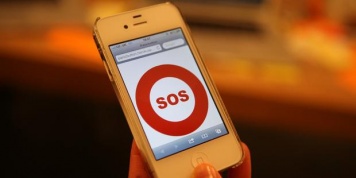 Amnesty International has launched a new, open-source app to help those facing attack, kidnapping or torture. Panic Button, developed in collaboration with iilab, turns a user's smart phone into a secret alarm which can be activated rapidly in the event of an emergency.
With the press of a button, Panic Button sends an immediate SMS distress signal to a user's networks so they can mobilize action as quickly as possible. The app also sends automatic GPS location updates, and protects phone data with a disguise screen.
"We have long known that the first hours after somebody's arrest are the crucial window of opportunity for a network to make a difference to their colleague's release—whether it be flooding the police station with calls, arranging a protest, or mobilizing lawyers and organizations like Amnesty International for a campaign of international pressure," said Tanya O'Carroll, Technology and Human Rights Officer for Amnesty International. 
Following three months of private beta testing, Panic Button is now available for download in four languages. 
Click here to download the Android App.