De Cesare Wins Cabot Prize
September 9, 2013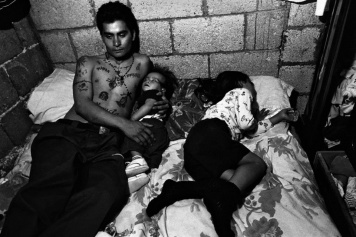 Donna De Cesare, the Dart Center's Latin America Coordinator and Gallery Curator, is a recipient of the prestigious 2013 Maria Moors Cabot Award gold medal for outstanding reporting on Latin America and the Caribbean.
The Cabot Prize, the oldest international award in journalism now in its 75th year, honors journalists who have covered the Western Hemisphere and, "through their reporting and editorial work, have furthered inter-American understanding."
De Cesare, a documentary photographer, has worked in the Americas for three decades. Her recent book "Unsettled/Desasosiego," was described by the New York Times as "a look back on lives that were lost, and some who triumphed, during her many years in the region." (The Dart Center featured an extensive Q&A with DeCesare about the project.)
De Cesare, a professor in the School of Journalism, College of Communications at the University of Texas, also created a bilingual website, Destiny's Children, that bears witness to everyday violence and social inequality both south and north of the border.
On Wednesday, September 11, De Cesare will give a master lecture at the Corcoran Museum in Washington, DC, on the unsettling impact of war and its aftermath.
Below is a gallery of photos from "Unsettled/Desasosiego":
Hover at the top of a photo for caption information.