Ochberg Fellow & Trauma Psychologist to Discuss Toll of War on Journalists
August 18, 2015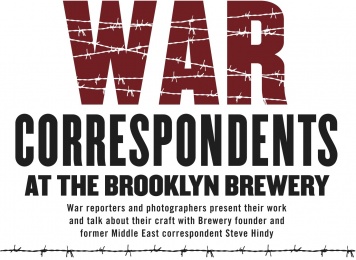 On September 16, former Middle East correspondent Steve Hindy will be joined by neuropsychiatrist Anthony Feinstein, author of "Journalists Under Fire," and Ochberg Fellow Phil Zabriskie, author of "The Kill Switch," for a conversation on the psychological and emotional impact of war on soldiers and journalists.
This event is part of the War Correspondents speaker series, which will benefit our colleagues at Reporters Instructed In Saving Colleagues (RISC), an organizaton dedicated to promoting the safety of freelance journalists in conflict zones.  
Click here for more information and to purchase tickets.
SPEAKER BIOS: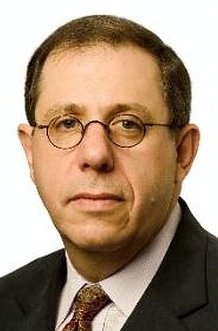 Anthony Feinstein is a neuropsychiatrist who studies how journalists are affected emotionally by their work in conflict zones and what motivates them to pursue such dangerous occupations. His book Journalists Under Fire: the Psychological Hazards of Covering War (Johns Hopkins University Press, 2006) discusses the psychological consequences of reporting in war zones: post-traumatic stress disorder, depression, deterioration of personal relationships, and substance abuse. Dr. Feinstein observes that few adequate support systems are in place for journalists, and tells the stories of media veterans who have "seen it all," only to find themselves and their employers blindsided by psychological aftershocks. In 2012 "Under Fire," a documentary produced by Dr. Feinstein and based on his research of journalists in war zones, was shortlisted for an Academy Award. The documentary received a 2012 Peabody Award.
Dr. Feinstein received his medical degree in South Africa at the University of the Witwatersrand. Thereafter he completed his training in Psychiatry at the Royal Free Hospital in London, England, before training as a neuropsychiatrist at the Institute of Neurology, Queen Square in London. His Master of Philosophy and Ph.D. Degree were obtained through the University of London, England. He is currently a Professor of Psychiatry at the University of Toronto. In 2000-2001 he was awarded a Guggenheim Fellowship to study mental health issues in post-apartheid Namibia. This led to the development of that country's first rating scale for mental illness. Subsequent work in Botswana produced that country's first rating scale for mental illness as well.
In addition to Journalists Under Fire, Dr. Feinstein is the author of Dangerous Lives: War and the Men and Women Who Report It (Thomas Allen, Toronto 2003), In Conflict (New Namibia Books, 1998), The Clinical Neuropsychiatry of Multiple Sclerosis (Cambridge University Press 1999, with a second edition in 2007) and Michael Rabin, America's Virtuoso Violinist (Amadeus Press, 2005, with a second edition in 2011). His most recent book is Battle Scarred (Tafelberg Press, 2011). He has published widely in peer-reviewed journals and has authored many book chapters. 

Phil Zabriskie is the author of "The Kill Switch," a Kindle Single on the before, during, and after of killing in combat, as experienced by Marines and soldiers who fought in Iraq and Afghanistan. He is also the Editorial Director for Doctors Without Borders USA. Previously, he spent nearly a decade living and working in Asia and the Middle East, primarily as a staff writer for Time, covering both Afghanistan and Iraq, along with news and events in Pakistan, Israel and the Palestinian Territories, Indonesia, the Philippines, Vietnam, and elsewhere. He has also written for National Geographic, New York, Fortune and the Washington Post Magazine, with a particular focus on people living with trauma and its aftermath. He has been both a Fellow and a Senior Fellow with the Dart Foundation for Journalism and Trauma and has spoken about "The Kill Switch" at the State Department, the New America Foundation's "Future of War" conference, New York University Law School, and, most recently, at the Sun Valley Writers Conference. 
Last year, he was honored with the Bates Farnham Outstanding Achievement Award by his graduating class at Princeton University, an award "presented to a member of our class who has gone above and beyond the call of duty in his or her life" and "makes a deep and meaningful contribution to the world around them."
Click here for more information and to purchase tickets.