Mexican Photojournalist Found Dead in Capital
August 4, 2015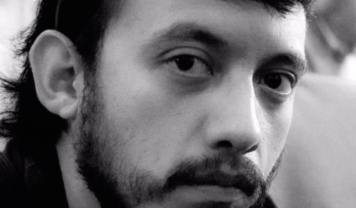 Rubén Espinosa, who worked for the investigative magazine Proceso, was found dead, along with four other people, in the Mexico capital of D.F. Espinosa, whose body was bound and tortured, was the seventh journalist killed in Mexico this year, according to the Committee to Protect Journalists.
Espinosa had recently gone into exile from the Gulf coast state of Veracruz, where thirteen journalists have been killed since 2010. Three others, including Espinosa, were Veracruz journalists found murdered outside of the state. Espinosa, who often covered politics and spoke out against the harassment of fellow journalists, was the first to be murdered while seeking refuge in Mexico City. 
The free speech advocacy group Article 19 said that this killing marks a new level of violence against journalists in Mexico, as many reporters under threat have taken refuge in the capital where the federal government has set up an agency to protect them. The advocacy group said that despite publishing an alert that people were following Espinosa, surveilling him and harassing him outside his home in June, the killing occurred "without authorities charged with protecting journalists lifting a finger to help."
"I can't put responsibility for his death on the government directly, but we can hold this government responsible for the climate of harassment and impunity that prevails in Veracruz," said investigative journalist Jenaro Villamil to the New York Times. Villami was one of several thousand people gathered in Mexico City on Sunday to denounce Espinosa's death. 
According to the Committee to Protect Journalists, since 1992 about 90% of journalist murders in Mexico have gone unpunished. Protests are expected to continue.
Click here for a selection of Espinosa's photography.