Protecting the Messengers: Rethinking News Safety
November 10, 2014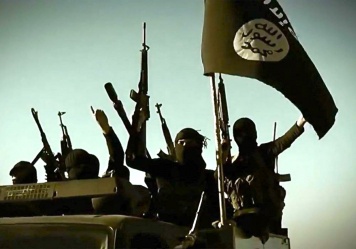 A new feature story in The Citizen, a project of the Centre for Advancing Journalism at the University of Melbourne, spotlights the increased risks for journalists in the Middle East, and the challenges faced by news organizations as they rethink measures for the physical and mental well-being of journalists.
In recent years, Australian media groups, including Fairfax and the ABC, have steadily increased safety protocols for their frontline reporters. As a result, it is more common for travel plans, contact procedures and contingency plans to be closely scrutinized by security experts before they are implemented.
Ruth Pollard, Middle East correspondent for The Age and The Sydney Morning Herald, said that during times of war and conflict, up to 90 percent of her job can amount to logistics.
"Which road is safe? What time is it safe to travel down it? Can we get enough petrol for the journey? Should I wear my flak or not wear my flak? Should I wear a headscarf or not? Is this meeting point safe or not? Do I have enough credit in my phone for constant texting to Australia for my security check-ins? Do these soldiers seem to have control of the area they say they control? Have I left enough time for the journey to return in daylight hours?" said Pollard, a 2013 Ochberg fellow. "There's often not a lot of time or headspace left for the actual story, which is another challenge."
But safety strategies are not always physical. Today, Australian media groups are focusing more actively on the longterm mental health of their reporters. According to the article, a large part of this shift has to do with the Dart Center and its formal and informal partnership with newsrooms throughout the country:
"Dart has been gradually embedding itself in Australia's newsroom consciousness since 2004, with the ABC in particular tapping Dart resources for its journalists irrespective of whether they are covering domestic or foreign stories. As a consequence, Dart has worked with hundreds of Australian journalists over the past decade."
But, according to Dart Centre Asia-Pacific director Cait McMahon, there is still work to do. McMahon is pushing for organizations to make post-assignment therapy available to all journalists for a minimum of 18 months. 
"Journalists get busy when they come back from an assignment in finding a house, school for their kids, a stable job," said McMahon. "They cannot find time immediately to slow down and reflect on what they have been through. A continuous support from their employer for a prolonged period is, hence, a necessity."
Click here to read the full article. And click here for a host of self-care resources.