Review Calls Disputed Rolling Stone Campus Rape Story Case of 'Journalistic Failure'
April 6, 2015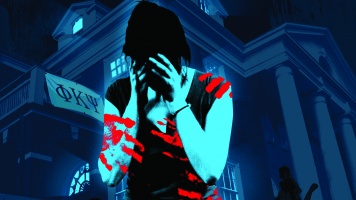 A four-month independent review of a Rolling Stone article about a brutal gang rape at a University of Virginia fraternity has concluded the magazine failed in the "reporting, editing, editorial supervision and fact-checking" of the widely discredited story. 
The report, published Sunday by Columbia Journalism Review, called the errors made in the narrative an example of "journalistic failure that was avoidable." Following the report's release, Rolling Stone retracted the article, "A Rape on Campus."
The 13,000-word review found the 9,000-word piece relied too heavily on statements made by a single source, a UVA student referred to as "Jackie," and failed to engage in "basic, even routine journalistic practice" to verify details she provided. In the report, authors Steve Coll, Columbia Journalism School Dean; Sheila Coronel, Dean of Academic Affairs; and Derek Kravitz, a postgraduate research fellow; said the magazine ignored gaps in the reporting and failed to attribute key information.
On Sunday, the article's author Sabrina Rubin Erdely, apologized to readers, colleagues and "any victims of sexual assault who may feel fearful as a result of my article."
In an interview with the New York Times, Rolling Stone publisher Jann Wenner said Erdely, managing editor Will Dana and the article's editor, Sean Woods, would all remain with the magazine.
At a press conference at Columbia Journalism School on Monday, Coll and Coronel said it was not up to them to recommend if journalists should be fired. "We pointed out systemic and institutional problems and we are leaving it up to Rolling Stone to decide how to deal with these problems," said Coronel.
Instead, they laid out a list of recommendations for the magazine moving forward: consider banning pseudonyms and anonymous sourcing, check derogatory information, ask detailed questions when confronted with any allegations of wrongdoing, and attribute more clearly within articles.
"This report is very much intended as a piece of journalism – about a failure of journalism," said Coll, who intends to use this as a case study for Columbia students in the future.
On Monday, the University of Virginia fraternity chapter at the center of the article announced its plans to sue the magazine.