Telling the Hardest Stories
January 28, 2010
Winners and judges of the Dart Awards for Excellence in Coverage of Trauma break down the process behind  three exemplary stories.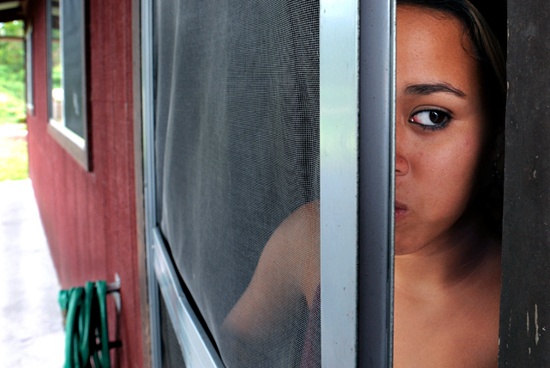 Since 1994, the Dart Awards for Excellence in Coverage of Trauma have honored the most effective, ethical and innovative journalism on the impact of traumatic events. Over the years, topics have ranged from incest to electroshock therapy, from Hiroshima to attempted homicide, while the winning stories have held in common a deep and informative reckoning with the experience of victims, survivors and their communities. To give journalists a better sense of both the core values and original innovations that the Dart Awards celebrate, we asked the three winning teams and final judges from 2009: What makes a Dart Award winner?
Crossing the Line: Abuse in Hawai'i Homes
A seven-part investigative series telling the stories of native Hawai'ian women whose lives were forever changed by domestic violence, including one story told through the intimate diary of Daysha Aiona-Aka, a  21-year old mother ultimately murdered by her estranged boyfriend. Originally published in The Honolulu Advertiser in December 2008.
Beyond Rape: A Survivor's Story
A first-person narrative in which Joanna Connors turns her reportorial skills on her own sexual assault. Originally published in The Plain Dealer of Cleveland in May 2008.
Rape as a Weapon of War
A five-part investigative series examining the brutality of sexual violence in conflict zones and the medical, humanitarian, legal and political responses. Originally aired on Public Radio International's "The World" between January and June 2008.