Speaker Bios
April 9, 2013
Bios for speakers and moderators at the the 2013 Dart Center symposium "Sandy Hook and Beyond: Breaking News, Trauma and Aftermath."
SPEAKERS: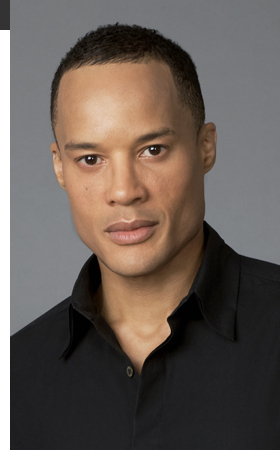 Jason Carroll is a national correspondent for CNN based in the network's New York bureau. Before assuming the role of national correspondent, Carroll co-anchored the morning news program "Ahead of the Curve," which aired simultaneously on CNN/U.S. and CNNfn, CNN's financial network. Since joining CNN in 2001, Carroll has worked on a variety of enterprise stories, including the groundbreaking year-long series, "A Soldier's Story," which took him from the homefront to Afghanistan. Carroll has also covered breaking news events including the capture of Osama Bin Laden, the earthquake in Haiti, Hurricane Katrina, the London terrorist bombing plot and on-scene coverage of American Airlines Flight 587 in Queens, N.Y.
Prior to joining CNN, Carroll worked as a general assignment reporter in Los Angeles for CBS 2 News. Before that he was a general assignment reporter for WPIX-TV in New York. Carroll won the 2011 Edward R. Murrow Award for breaking news.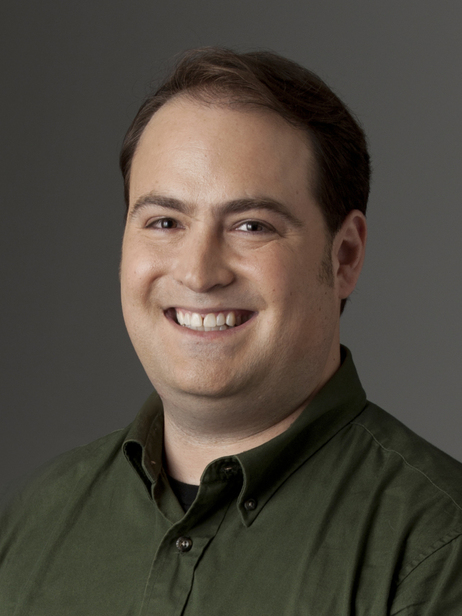 Andy Carvin (andycarvin.com, @acarvin) leads NPR's social media strategy and is NPR's primary voice on Twitter and Facebook, where NPR became the first news organization to reach one million fans. He also advises NPR staff on how to better engage the NPR audience in editorial activities to enhance the quality and diversity of NPR's journalism.
Prior to joining NPR in 2006, Carvin was the director and editor of the Digital Divide Network, an online community of educators, community activists, policymakers and business leaders working to bridge the digital divide. For three years, Carvin blogged about the impact of internet culture on education at the PBS blog learning.now. During natural disasters and other crises, Carvin has used his social integration skills to mobilize online volunteers. On September 11, 2001, he created SEPT11INFO, a news forum for the public to share information and help refute rumors in the wake of the 9/11 attacks. Following the tsunami in 2004, Carvin served as a contributing editor to TsunamiHelp, one of the leading sources of tsunami-related citizen journalism. More recently, he worked with CrisisCommons, to help with their development of shared technology solutions to improve emergency management and humanitarian activities in response to the 2010 earthquake in Haiti.
Carvin was named one of 100 leading technology innovators in Washington, D.C., in 2009 by Washingtonian magazine. In 2005, MIT Technology Review magazine included Carvin on TR35, an annual list of 35 of the world's leading high-tech innovators under the age of 35.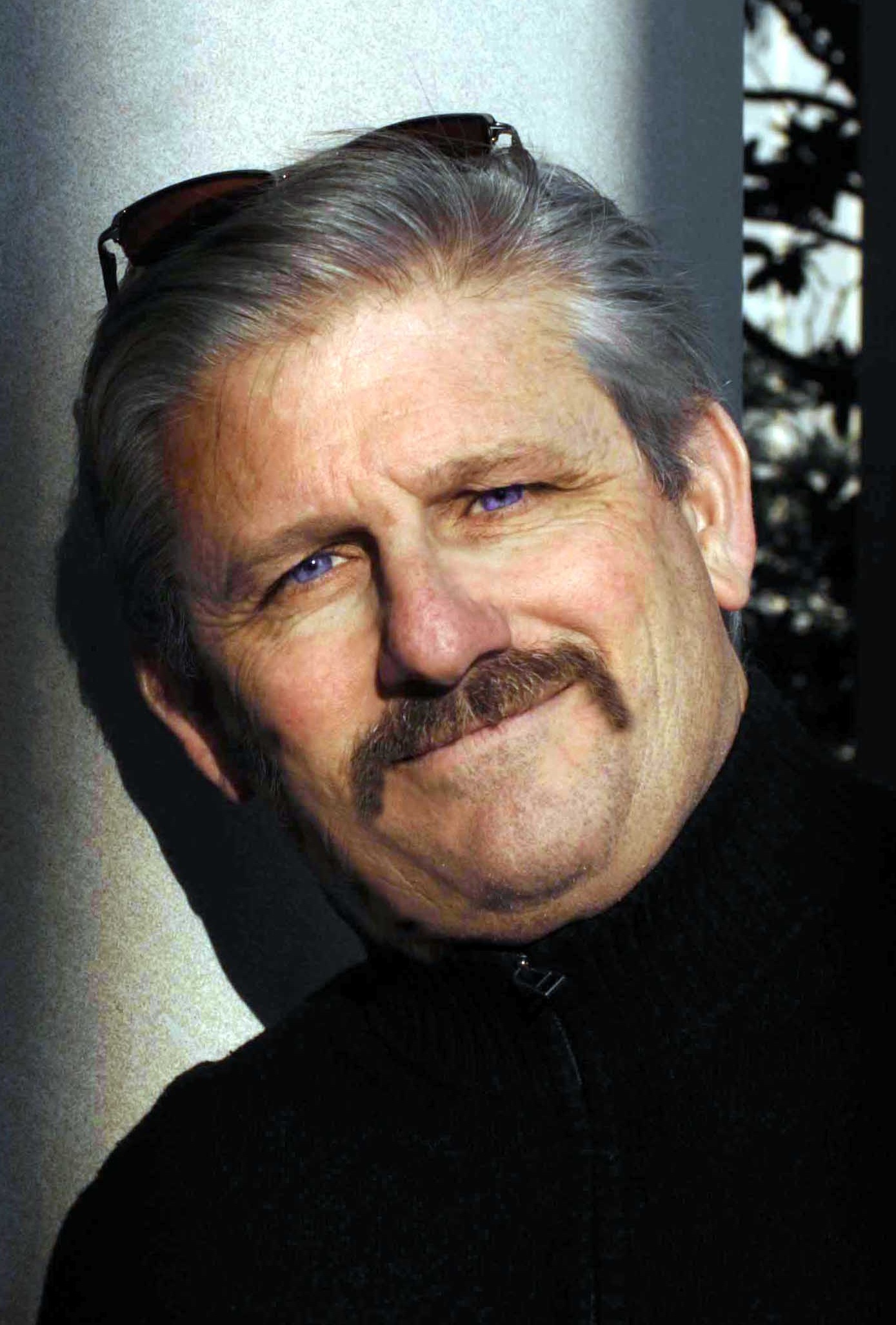 Bradley E. Clift has devoted his life to photography. During his 25-year journalism career, Clift has traveled to 44 countries and 45 states on assignment, and documented some of the most important news events of our time including Tiananmen Square, China in 1989; civil war and famine in Somalia in 1992; illegal immigration in Ecuador in 2003; and genocide in Sudan, 2005. During his 20-year tenure as a staff photographer at the Hartford Courant, Clift photographed local, national and international stories in addition to long-term projects. His work has appeared in publications across the globe, including Time, Newsweek, Paris Match, as well as the "Day in the Life' book series. He was a finalist for the Pulitzer Prize in 2003; a National Newspaper Photographer of the Year; winner of the Robert F. Kennedy Journalism Award for International Photojournalism and the Kodak Crystal Eagle Award for the Impact in Photojournalism. The Crystal Eagle was given to Clift for his body of work on addiction in America. The award is intended to honor a photojournalist whose coverage of a vital social issue has had a marked impact on society. He currently is working on a three-year project documenting the vitality of Hartford as a community. A portfolio of his human rights work was recently acquired by the Archives & Special Collections at the Thomas J. Dodd Research Center at the University of Connecticut.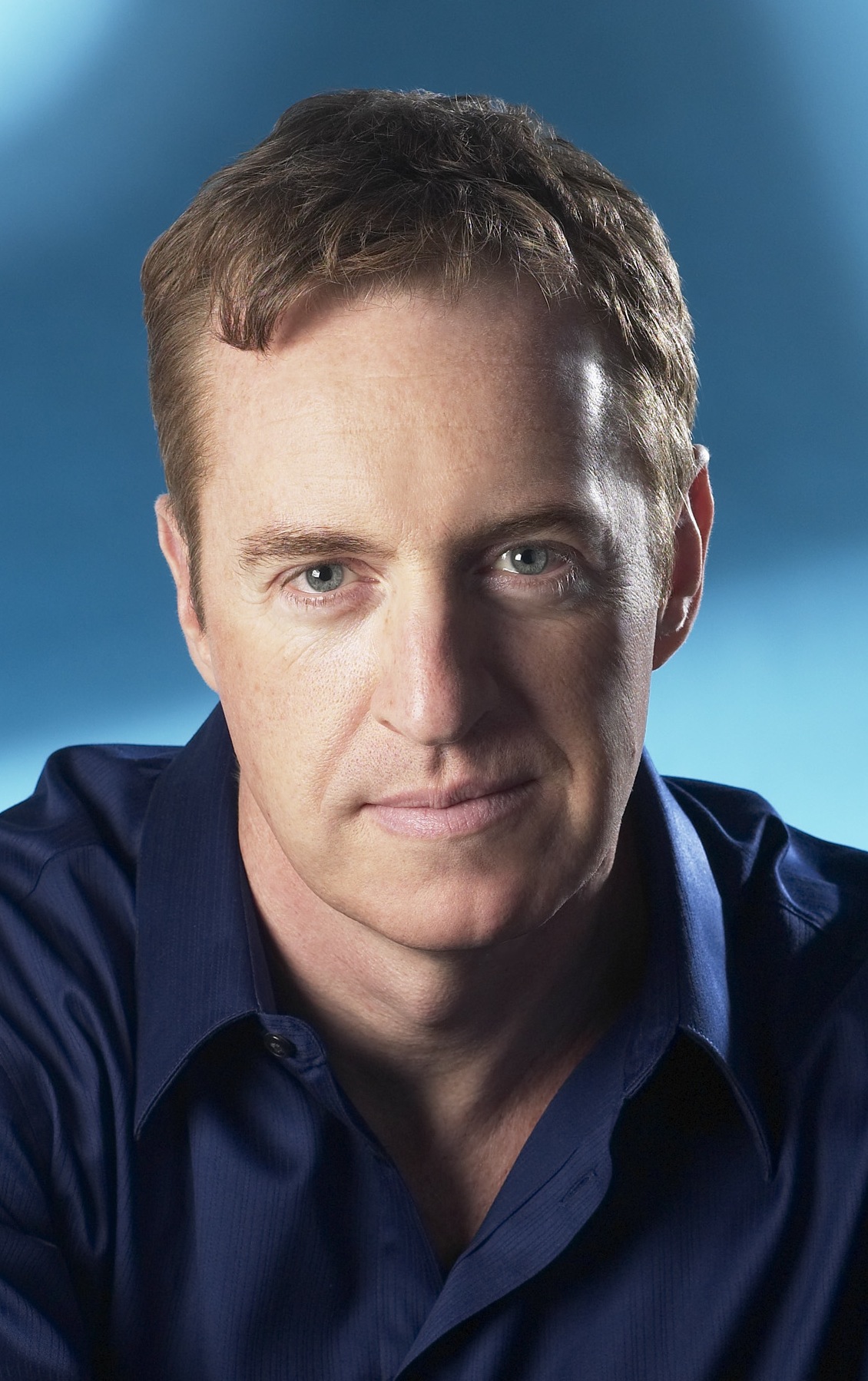 Dave Cullen is the author of the New York Times bestseller Columbine, a haunting portrait of two killers and their victims. He has written for New York Times, Newsweek, Times of London, Washington Post, Slate, Salon, Daily Beast and Guardian. Cullen spent ten years writing and researching Columbine. He was driven by two questions: why did they kill, and what became of the survivors? The surprise was that most of what we "know" is wrong. It wasn't about the jocks, goths or the Trenchcoat Mafia. The killers didn't even see themselves as school shooters: their primary focus was the bombs.
Columbine won the Edgar Award, Barnes & Noble's Discover Award, the Goodreads Choice Award, and several others. It spent thirteen weeks on the New York Times bestseller list, and made two dozen Best of 2009 lists, including the New York Times, LA Times and Publishers Weekly. Columbine was declared Top Education Book of 2009 by the American School Board Journal.
Cullen devoted himself passionately into journalism in high school and college, then became an infantry soldier, management consultant, computer systems analyst and undergraduate instructor in scattered cities across the U.S., England, Kuwait and Bahrain. He traveled to 26 countries, with a penchant for north Africa and south Asia.
At 33, he devoted himself to writing full-time. He began with the University of Colorado-Boulder's writing program, where he won the Jovanovich Award for best master's thesis. He later won a GLAAD Media Award, an SPJ Award and is an Ochberg Fellow at the Dart Center for Journalism & Trauma.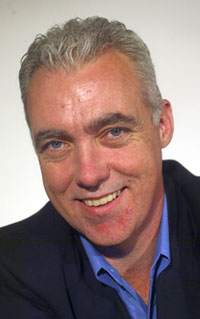 Kevin Cullen is a metro columnist at The Boston Globe. He has been a reporter at The Globe since 1985, working as a law enforcement reporter, legal affairs correspondent, reporter-at-large and foreign correspondent. Cullen has covered the conflict in Northern Ireland for more than 20 years, and had several stints on the Spotlight Team, the Globe's investigative unit. He was part of the investigative team that broke open the story of sexual abuse in the Catholic Church, for which the Globe was awarded the 2003 Pulitzer Prize for Public Service.
With other members of the investigative team, Cullen is co-author of Betrayal: The Crisis in the Catholic Church. He was a contributor to a book on contemporary Anglo-Irish relations, Britain and Ireland: Lives Entwined II, and his work appeared in the Best Newspaper Writing: 2006-2007 anthology, as well as the 2007-2008 edition.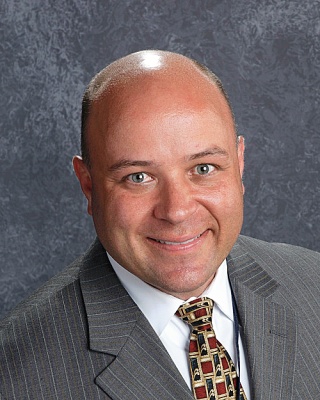 Charles Dumais is the Principal of Newtown High School. A native of Connecticut, Charles "Chip" Dumais began his career in education more than two decades ago as a science teacher in Higganum, CT.  He has proudly taught physics and calculus to thousands of students, chaired a science department, and served as an assistant principal before becoming Principal of Newtown High School in 2008.  He earned his Bachelor's and Master's degrees in physics from Rensselaer Polytechnic Institute, certificates of advanced graduate study in educational and executive leadership, and is currently completing work on a doctorate at Central Connecticut State University.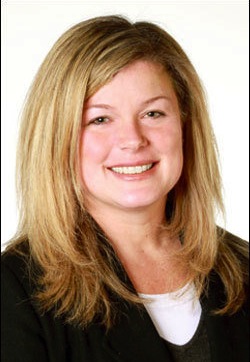 Alaine Griffin is a reporter at the Hartford Courant. She joined the Courant in 2000 after working as a journalist in New Haven, Connecticut, Florida, North Carolina and California. She has won news and feature writing awards from the Society of Professional Journalists and New England Associated Press News Executives Association, including top honors for her coverage of the 2010 trial of Cheshire home-invasion suspect Steven Hayes. She has served on the Connecticut Judicial Branch's Public Access Task Force, charged with examining the openness and public accessibility of the courts, and is an adjunct professor of journalism at Southern Connecticut State University.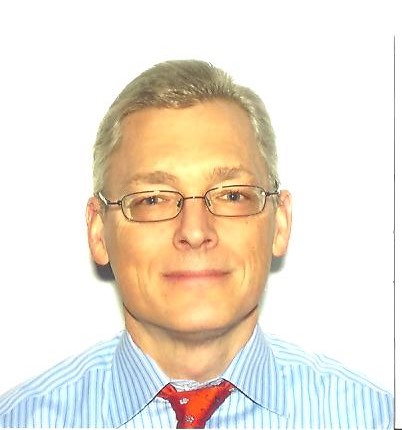 Charles Herrick, MD, is the Chairman of the Department of Psychiatry at Western Connecticut Health Network. Dr. Herrick obtained his undergraduate degree in biology from the University of Illinois, Champaign/Urbana, before obtaining his MD at Southern Illinois University. He completed his internship and residency in psychiatry at New England Medical Center/Tufts University School of Medicine in Boston, and then completed a fellowship in child and adolescent psychiatry at the University of California, San Francisco Langley Porter Psychiatric Institute. Dr. Herrick's experience has been broad both geographically and clinically, from working as an outpatient psychiatrist at Kaiser in South San Francisco to working as an inpatient and emergency room psychiatrist at Jacobi Medical Center in the Bronx. Dr. Herrick has been at Danbury Hospital for the past 15 years and served as the chairman of the department since October, 2006. When not spending time with his family in Sandy Hook you can find him in the city swimming in the Hudson River.
Candice M. Kane, JD, PhD, is the Chief Operating Officer of Cure Violence, a strategic public health initiative that supports community-based and city-wide violence prevention. Her responsibilities with the Chicago Project include day-to-day oversight of all program activities, including those related to Cure Violence, the campaign to stop shootings and killings, and evaluation. In addition to her management duties, Dr. Kane is actively involved in the framing and implementation of policy, program development, drafting of program-related materials including training curricula and brief performance reports, and budget projections. Prior to joining the staff of the Project, Dr. Kane was director of a state planning and research agency and part of the University of Chicago team that developed, implemented and tested the Office of Juvenile Justice and Delinquency Prevention Comprehensive Gang Model.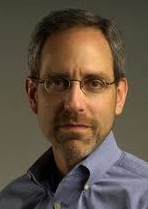 Matthew Kauffman has been a reporter at The Hartford Courant since 1986 and is currently a reporter on the Courant's investigative desk. Kauffman also specializes in computer-assisted reporting and manages the newsroom's databases and Intranet. In 2007 he was the winner of the Dart Award for Excellence in Coverage of Trauma and a finalist for the Pulitzer Prize in Investigative Reporting for a series he co-authored on mentally ill troops sent to war. He has also received a Polk Award, the Selden Ring Award, the Worth Bingham Prize and the Heywood Broun Award, and has twice been a finalist for the Gerald Loeb Award. Outside the paper, Kauffman teaches graduate-level courses in investigative reporting and computer-assisted reporting at Quinnipiac University.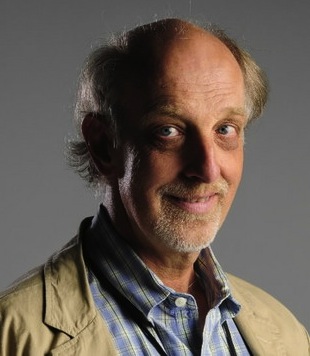 Bill Leukhardt is a reporter for the Hartford Courant.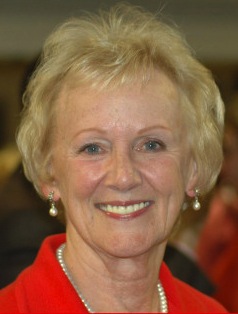 Patricia Llodra is the First Selectwoman of Newtown, Connecticut where she has been an educator and community leader for over 30 years. In her capacity as First Selectwoman, Llodra serves as Chair of both the Education Subcommittee and of the Communications Subcommittee, and as a member of the Ordinance and Municipal Facilities Committees. Since moving to Newtown in 1970, Llodra has been involved in local issues through membership in the Sandy Hook PTA, the PTA Council, the St. Rose Parish Council, the League of Women Voters, and the Republican Town Committee and six terms on the Board of Education.
Llodra has been a National Science Foundation Fellow, PIMMS Fellow, Leader-in-Residence with the State Department of Education, an elected member to the Connecticut Academy of Educational Leaders and named Connecticut's Principal of the Year in 2001.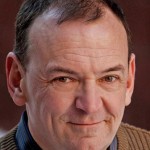 Jim MacMillan has joined the Center for Public Interest Journalism as the new Assistant Director, where he will focus on new programs and community development. MacMillan comes from the Lang Center for Civic and Social Responsibility at Swarthmore College, where he also taught Peace and Conflict Journalism and served as Journalist-in-Residence atWar News Radio, a weekly student-produced public radio program.
Previously, MacMillan was an Assistant Professor in Convergence Journalism at the University of Missouri and taught journalism courses at New York University and Temple University. Until 2008, MacMillan was the Senior Photographer at the Philadelphia Daily News, and he was the Baghdad Staff Photographer for the Associated Press team that was honored with the 2005 Pulitzer Prize for Breaking News Photography. MacMillan was a Knight-Wallace Fellow in Medicine/Health Sciences Journalism at the University of Michigan and an Ochberg Fellow with the Dart Center for Journalism and Trauma at Columbia University.
Presently, MacMillan edits the Gun Crisis Reporting Project, an independent, solutions-oriented nonprofit news organization based in Philadelphia. MacMillan is now contributing at CPIJournalism.org and across our social media channels including @CPIJournalism and facebook.com/cpijournalism.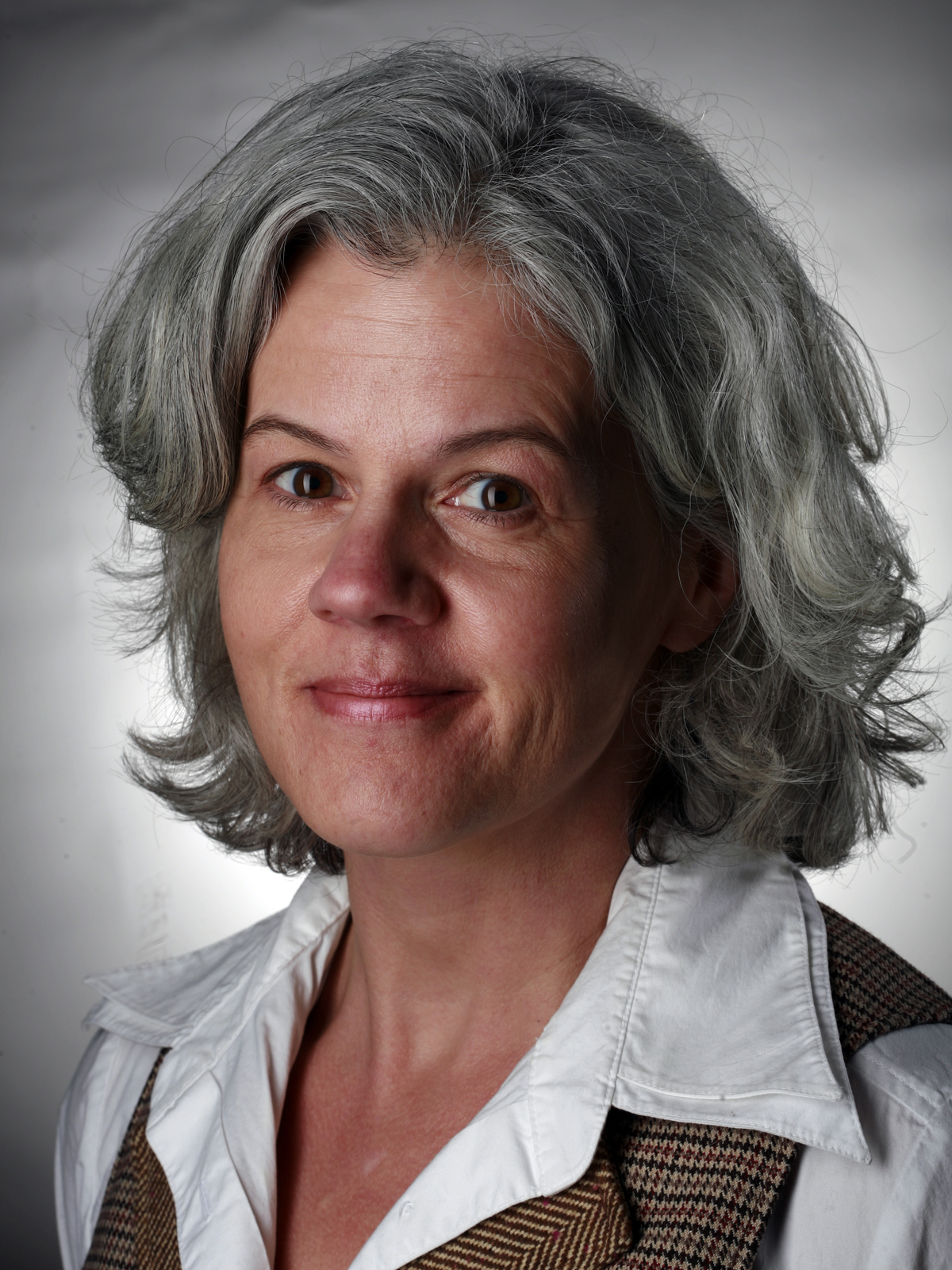 Beth Macy is the families beat reporter at The Roanoke Times in Virginia, where she has worked since 1989. Her reporting on immigrant families has won several national honors, including a Casey Medal for Meritorious Journalism, a Columbia University race reporting prize and inclusion in "The Best Newspaper Writing: 2007-2008."
A 2010 Nieman Fellow in Journalism at Harvard University, Macy produced a multimedia series called "Age of Uncertainty," about the challenges facing seniors and caregivers in her region in 2008. The series won Documentary Project of the Year from Pictures of the Year International, as well as the Associated Press Managing Editors' Award for online convergence, a Casey Medal and the Virginia Press Association's top prize for public-service reporting. Macy has taught literary journalism at Hollins University and written articles and essays, most recently for O, The Oprah Magazine; Parade magazine; The Chronicle of Higher Education and American Journalism Review. Her November 2010 story about cholera in Haiti won the 2011 Associated Press Managing Editors award for international reporting.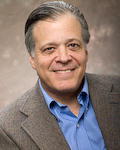 Dr. Steven Marans, a child and adult psychoanalyst, is the Harris Professor of Child Psychiatry and Professor of Psychiatry at the Child Study Center and Department of Psychiatry, Yale University School of Medicine. He is the director of the National Center for Children Exposed to Violence and founder of the Child Development-Community Policing Program, a pioneering collaboration between mental health and law enforcement professionals providing collaborative response to children and families exposed to violence and trauma that occurs in their homes, neighborhood and schools. 
Dr. Marans is also co-developer with Dr. Steve Berkowitz of the Child and Family Traumatic Stress Intervention, a brief, early treatment that has proven effectiveness in reducing post-traumatic disorders in children exposed to traumatic events. Over the past 20 years, Dr. Marans has worked closely with the White House, U.S. Department of Justice, U.S. Department of Health and Human Services, U.S. Department of Educations, and members of Congress on issues related to responding to trauma associated with violence in homes and communities, on terrorism and natural disasters and has served on national advisory groups and commissions regarding these issues. 
Dr. Marans also continues to see children, adolescents and adults for clinical consultations, psychotherapy and psychoanalysis. He teaches and supervises child psychiatry, psychology and social work fellows in psychodynamic evaluation and treatment.
Jacqueline R. Smith, the managing editor of the News-Times of Danbury, Conn. has been a journalist for three decades. She has been a reporter at The Hartford Courant, The Day of New London, the New Haven Register and Record-Journal of Meriden, Conn., where she also served as city editor and assistant managing editor.
Ms. Smith won first place in the national Education Writers competition for investigative journalism, and has won several New England and Connecticut journalism awards. She has taught journalism at the University of Hartford and Southern Connecticut State University in New Haven; and has worked in marketing communications in the private corporate sector.
She has a B.S. degree in journalism from Southern Connecticut State University and a masters degree in writing from Wesleyan University. She and her husband, James Smith, a retired newspaper editor, have four grown daughters.

Naomi Starobin is the News Director at WSHU Public Radio, covering Connecticut and Long Island, NY. She is the large station representative on the PRNDI board, and has been a board member since 2009. She is a graduate of the Columbia University Graduate School of Journalism and in previous careers was an environmental engineering consultant, a National Park Service Ranger, and a teacher.
Lt. J. Paul Vance is the chief spokesperson for the Connecticut State Police. He has been a Connecticut State Trooper for more than 38 years. During his State Police career, Lt. Vance has been assigned to patrol at both Troop L in Litchfield and Troop I in Bethany.  He was assigned as a specialty K-9 Handler, a SWAT Team Member, a helicopter medic, and to other various specialized assignments.  Lt. Vance has served as a State Police Major Crime Squad Detective and as the Resident State Trooper in charge of all Police Service in the Town of Prospect.
Lt. Vance was an Academy Instructor at the Connecticut State Police Training Academy. He taught State Police recruits and local police officers, and also conducted in-service training classes for all Connecticut State Troopers.  Lt Vance has served in several other specialized units of the Connecticut State Police.  
As Commanding Officer of the Public Information Office, Lt. Vance was the public voice and face of the Connecticut State Police during the mass shootings at Sandy Hook Elementary School in 2012.
Moderators: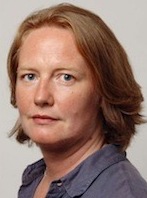 Emily Bell is Director of the Tow Center for Digital Journalism based at Columbia Journalism School. Prior, she was Director of Digital Content for Britain's Guardian News and Media from 2006 to 2010. Previous to that post, Bell was editor-in-chief of Guardian Unlimited from 2001 to 2006. Under Bell, the Guardian received numerous awards, including the Webby Award for a newspaper website in 2005, 2006, 2007 and 2009, and British Press Awards for Website of the Year in 2006, 2008 and 2009. Bell first joined the Observer newspaper, which became part of Guardian News and Media, in 1990, as a business reporter specializing in media business, marketing and technology. Bell is a leading media commentator in the U.K., writing about broadcasting and media policy issues. She is a 1987 graduate of Christ Church, Oxford University, where she earned a master's degree in jurisprudence.

Bruce Shapiro is Executive Director of the Dart Center for Journalism & Trauma based at Columbia Journalism School. An award winning reporter on human rights, criminal justice and politics, Shapiro is a contributing editor at The Nation magazine and U.S. correspondent for Late Night Live on the Australian Broadcasting Corporation's Radio National. As an investigative journalist and commentator, Shapiro has covered terrain ranging from inner-city neighborhoods to the chambers of the U.S. Supreme Court. In the mid-1990s, he began extensive reporting on crime victims and American society, and documented the intersection of politics and violence on issues ranging from capital punishment to combat trauma. He was national correspondent for Salon.com and has written for the New York Times Magazine, the Los Angeles Times, The Guardian and numerous other publications worldwide. Shapiro's most recent book is "Shaking the Foundations: 200 Years of Investigative Journalism in America" (Nation Books). He is co-author of "Legal Lynching: The Death Penalty and America's Future," with Rev. Jesse Jackson and Rep. Jesse Jackson Jr. (New Press). He teaches investigative journalism at Yale University, and has been featured as a commentator on the BBC, CNN, Fox News and NPR.