Philadelphia Workshop on Veterans Targets Regional Journalists
February 1, 2011
A workshop for journalists on the coverage of veterans' issues, sponsored by the Thomas Scattergood Foundation for Behavioral Health, takes place April 1 and 2 in Philadelphia.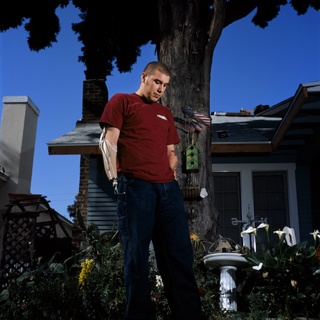 The wars in Iraq and Afghanistan have taken a heavy toll on American society, but no one has paid more dearly than returning veterans, their families and friends. In Pennsylvania alone, thousands of men and women return from war each year. Journalists facing economic constraints struggle to adequately report on the social, economic, physical and psychological costs of war borne by the men and women who serve — many of whom have served multiple tours of duty and are struggling to reintegrate into the families and communities they left behind.
To help local journalists and regional news organizations in the greater Philadelphia area improve their coverage of veterans' issues, the Dart Center for Journalism and Trauma has organized a two-day workshop: "When Veterans Come Home."
This workshop, made possible by the Thomas Scattergood Foundation for Behavioral Health, will now take place April 1 and 2 at the studios of WHYY in Philadelphia. It will feature a wide range of local and national mental health and policy experts, award-winning journalists and veterans' advocates, and include background briefings as well as specialized reporting skills training to enhance the practical ability of local journalists to report on veterans knowledgeably, ethically and effectively.
The workshop will:
Serve as a forum for improving journalists' knowledge of critical issues such as access to health care, education and employment, post-traumatic stress disorder, female combat veterans, suicide and children and family issues
Explore new research, reporting ideas and best practices with leading mental health and policy experts
Confront challenges — and identify opportunities — that exist for local journalists pursuing these stories with limited resources
Provide practical tools to enable journalists to successfully produce stories that address the challenges facing returning veterans
The workshop is open to reporters for print, broadcast and online media; and editors, photographers, producers or bloggers. Staff, contract and freelance journalists are eligible.
Conference registration is still open. To register please e-mail Kate Black at [email protected] with your name, position and contact information. 
This workshop is made possible by a generous grant from the Thomas Scattergood Foundation for Behavioral Health.