Covering Violence in Conflict Zones and Here at Home Part I
November 5, 2013
Columbia University Graduate School of Journalism - World Room
116th Street and Broadway
New York, NY, 10027, United States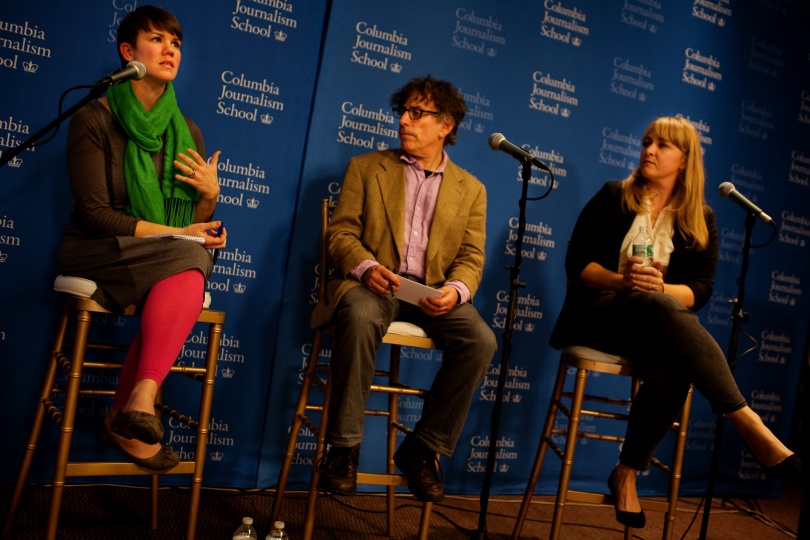 Click to read the event report and watch the full video.
Speaker Bios:

Kelly McEvers is NPR's international correspondent based in Beirut, Lebanon. Before moving to Beirut in January 2012, McEvers was based at NPR's Baghdad Bureau. In 2011, she traveled undercover to follow Arab uprisings in places where brutal crackdowns quickly followed the early euphoria of protests. While colleagues were celebrating with protesters in Egypt or rebels in Libya, McEvers was hunkered down with underground activists in Bahrain, Yemen, and Syria. She has been tear-gassed in Bahrain; spent a night in a tent city with a Yemeni woman who would later share the Nobel Peace Prize; and spent long hours with the shadowy group of anti-government rebels known as the Free Syrian Army. 
In Iraq, McEvers covered the final withdrawal of U.S. troops and the political chaos that has gripped the country since. Before arriving in Iraq in 2010, McEvers was one of the first Western correspondents to be based full-time in Riyadh, Saudi Arabia. She also covered Yemen and other Persian Gulf countries. Before covering the Middle East, McKevers spent many years covering the former Soviet Union for PRI's The World, where she investigated the Russian military's role in the violent end to the three-day school siege by Chechen militants in the Russian town of Beslan, and before that, she covered Indonesia, Malaysia, and Singapore for NPR and other outlets.
In addition to NPR, her radio work has appeared on PRI/Chicago Public Radio's This American Life, NPR's Hearing Voices and On the Media, American Public Media's Weekend America, and the CBC. Her writing has appeared in The New York Times Magazine, Esquire, Foreign Policy, The New Republic, The New York Review of Books Online, The Washington Monthly, and the San Francisco Chronicle. She is a founder of Six Billion, an online magazine that was a regular feature at Harvard University's Nieman Conference on Narrative Journalism.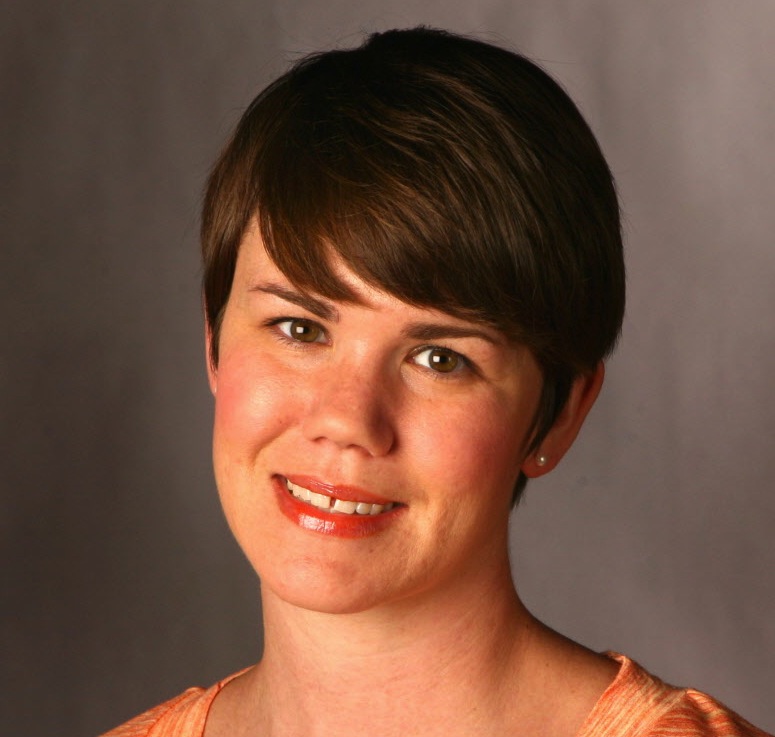 Rachel Dissell is a Metro reporter for The Plain Dealer of Cleveland where she focuses on the impact of violence against women and children and other social justice issues. She has written investigative pieces about Cleveland's response to sexual assault, gun violence and teen dating violence. Dissell also covered a massive federal county corruption probe. Most recently, Dissell was a lead reporter on stories about the Steubenville Ohio rape case and the kidnapping victims of Ariel Castro.  
Dissell was awarded the 2008 Dart Award with photographer Gus Chan for their nine-part series "Johanna: Facing Forward" that chronicled the life of a Cleveland teen who was raped and shot by her ex-boyfriend. In 2011, Dissell was honored with End Violence Against Women International's first ever Media Excellence Award. Dissell and colleague Leila Atassi also won numerous statewide awards for their series probing the Cleveland police and their response to rape victims in the wake of the serial killings of 11 black women by convicted sex offender Anthony Sowell. The eldest of seven children, Dissell grew up in and around the poverty, drug use and social ills that often are central to the stories she covers. In addition to her journalism work, Dissell is a mentor to children aging out of the foster care system and participates in several therapeutic programs for children who have witnessed violence.

Bruce Shapiro is the executive director of the Dart Center for Journalism and Trauma, encouraging innovative reporting on violence, conflict and tragedy worldwide from the Center's headquarters at Columbia University in New York City. An award-winning reporter on human rights, criminal justice and politics, Shapiro is a contributing editor at The Nation and U.S. correspondent for Late Night Live on the Australian Broadcasting Corporation's Radio Nation.
As an investigative journalist and commentator Shapiro has covered terrain ranging from inner-city neighborhoods to the chambers of the U.S. Supreme Court for The Nation, BBC, CNN, Fox News and NPR. Beginning in the mid-1990s Shapiro began extensive reporting on crime victims and American society, and documented the intersection of politics and violence on issues ranging from capital punishment to combat trauma. He was national correspondent for Salon.com, and wrote for the New York Times Magazine, the Los Angeles Times, the Guardian and numerous other publications worldwide.
Click here for a recent Dart Center Q&A with Kelly McEvers, Jay Allison and Lu Olkowski.
Click here for a recent Dart Center Q&A with Rachell Dissell and Bruce Shapiro.