Telling Hard Stories: 2017 Dart Awards Celebration & Winners' Roundtable
May 3, 2017
5:30 - 8:00 pm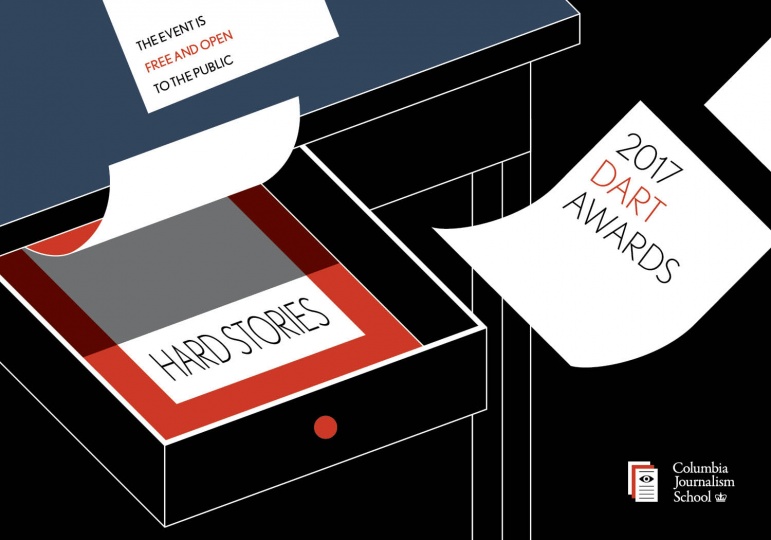 To honor the 2017 Dart Award winners, the Dart Center will host a reception, awards presentation and winners' roundtable on May 3 from 5:30-8:00pm at the Columbia Journalism School. The roundtable discussion will illuminate the questions of craft, ethics and storytelling in their work, and explore innovative best practices in hard-hitting, humane reporting on violence and tragedy.
Speakers include:
Jay Allison, Founder and Editor, Transom.org
Samantha Broun, Producer, Transom.org
Erin Alberty, Reporter, The Salt Lake Tribune
Rachel Piper, Writer and Digital News Editor, The Salt Lake Tribune
Moderator: Bruce Shapiro, Executive Director, Dart Center for Journalism and Trauma
The Dart Awards for Excellence in Coverage of Trauma recognize exemplary journalism on the impact of violence, crime, disaster and other traumatic events on individuals, families or communities. 
This event is free and open to the public.
Reception: 5:30-6:00pm
Awards Presentation: 6:00-6:30pm
Roundtable Discussion: 6:30-8:00pm