Covering Crisis: Refresh and Reboot
October 5-9, 2020
Over the last several years, there has been a sharp increase in targeted violence towards journalists as well as persistent gender and race-based harassment, threat, and intimidation in the digital sphere, all with serious implications for journalists' physical and psychological safety. The rise in authoritarianism worldwide, coupled with the protracted coronavirus pandemic and devastating reality of climate change make safety training for freelance journalists as important as ever. 
This virtual five-day 'Refresher and Reboot' is exclusively for freelance journalists who have completed the Dart Center and Columbia Journalism School's annual crisis reporting course.
The training will cover:
Risk assessment and situational awareness with an emphasis on safely covering civil unrest and uprisings, natural disasters, and the Covid-19 pandemic. 

Emergency first aid with an emphasis on staunching bleeding and tourniquet tying. 

Digital security with an emphasis on securing data and communications with sources, and new risks that have arisen with Covid-19. 

Legal matters with an emphasis on legal recourse if arrested or detained, as well as work contracts, risk and liability insurance, and 'know your rights'.

Trauma awareness and self-care with an emphasis on resiliency-building and science-informed techniques for managing stress and mental health.
The course will build on a core foundation of knowledge and skills through expert briefings, interactive scenario-based exercises, small group discussions and individual coaching.
The course will be offered two times a day to accommodate participants in different timezones: Monday - Friday, October 5-9, 2020.
TrainerS
Risk Assessment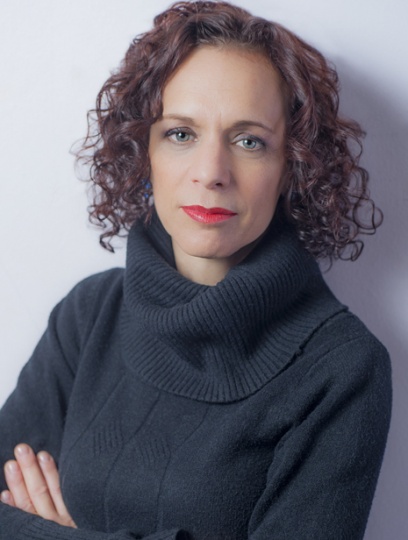 Judith Matloff teaches crisis reporting at Columbia's Graduate School of Journalism. She trailblazed safety training for women and media organizations around the world, helping hundreds of journalists survive an increasingly dangerous world. Over 40 years as a journalist, she has covered top international stories including Rwanda's genocide, apartheid and the rise of Vladimir Putin. Her essays have appeared in The New York Times Magazine, Forbes, the Financial Times, The Los Angeles Times and The Wall Street Journal. Earlier in her career, Matloff headed the Moscow and Africa bureaus of the Christian Science Monitor and she spent a decade reporting for Reuters from various countries. 
Matloff consults for leading organizations around the world, and has pioneered protocols for digital, gender and physical security. Clients have included NBC, the United Nations, the Society of Professional Journalists, Doc Society, Magnum, the State Department, the Knight Center for Journalism in the Americas, the International Women's Media Foundation and the American Federation of Television and Radio Artists. Her training company, Security Rules LLC, offers workshops for a wide variety of dangerous situations. Matloff's latest book, How to Drag a Body and Other Safety Tips You Hope to Never Need, shares expert advice for nearly every conceivable peril. She earlier published No Friends but the Mountains, which drew a link between geography and conflict; Fragments of a Forgotten War, about Angola's civil war; and Home Girl, which chronicled a Harlem street run by a drug gang. A graduate of Harvard, her work has won the support of the MacArthur Foundation, the Fulbright and Logan Nonfiction programs and Stanford's Hoover Institution.
Digital Security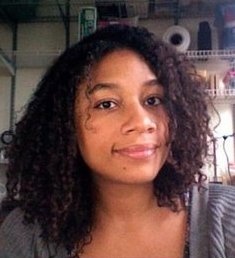 Harlo Holmes is Director of Newsroom Digital Security at Freedom of the Press Foundation, dedicated to helping support and defend public-interest journalism focused on exposing mismanagement, corruption, and law-breaking in government. It also works to preserve and strengthen the rights guaranteed to the press under the First Amendment through crowdfunding, digital security and internet advocacy.
Holmes strives to help individual journalists in various media organizations become confident and effective in securing their communications within their newsrooms, with their sources, and with the public at large. She is a media scholar, software programmer, and activist; and contributes regularly to the open source mobile security collective The Guardian Project.
Emergency First Aid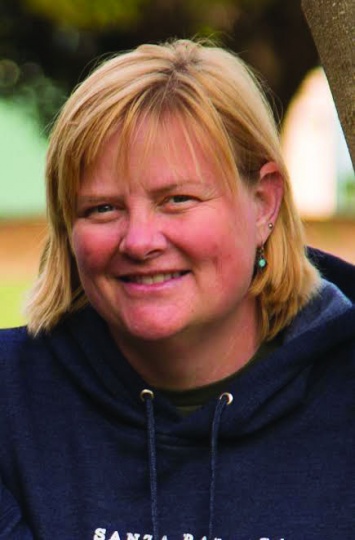 Sawyer Alberi is a combat medic and safety trainer. She is a graduate of the US Coast Guard Academy, holds a Masters in Leadership Education and is currently enrolled in her doctoral program at UNE.
As a member of the Vermont National Guard she has served two tours of duty, first as a Flight Medic in Iraq in 2006 and again in 2010 as a Combat Medic and female engagement team leader in Afghanistan.
Her varied background includes working as an Adjunct Faculty at Johnson State College; combat medical trainer for the Department of State; Deck Watch Officer on the USCGC Tahoma; a "house mouse" in Antarctica; a wildland fire fighter; women's crew coach; medical support for the Mountain Warfare School in Jerico, VT; and Operations Manager for Cookson America. Recently, she's been working for UN forces and within the US military on increasing awareness of gender diversity.
Legal Defense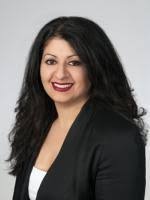 Saba Ashraf qualified as a sollicitor in 2013 and joined Media Defence in 2018. She previously practised in the areas of criminal defence, extradition and civil litigation. Prior to that, Saba worked on cases involving international human rights law and public law as well as litigating and advocating on various criminal defence and extradition cases before courts in the UK.  She has interned at Reprieve, assisting in their death penalty work in the MENA region. Saba holds a BSc and LLB and is fluent in Urdu and conversational in Arabic.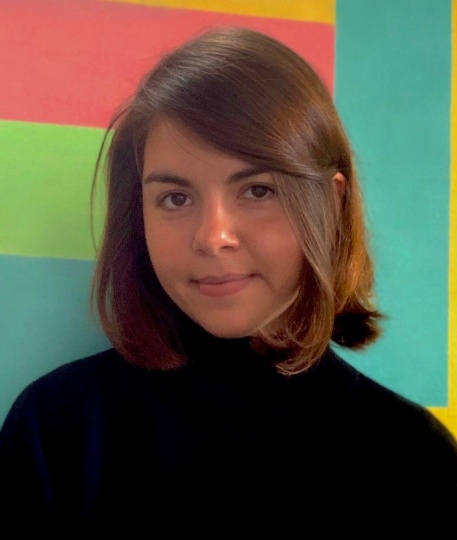 Joanna Connolly qualified as a solicitor in 2017 and joined Media Defence in 2019. Prior to joining the organisation, she worked at the UN Refugee Agency, and as Legal Coordinator of an NGO providing legal assistance to asylum seekers and refugees in Greece. Originally based in Australia, Joanna's previous experience includes work in class action litigation in a large commercial law firm, and as a Judge's Associate in the Supreme Court of New South Wales (Court of Appeal). Joanna holds a BA and LLB from the University of Sydney.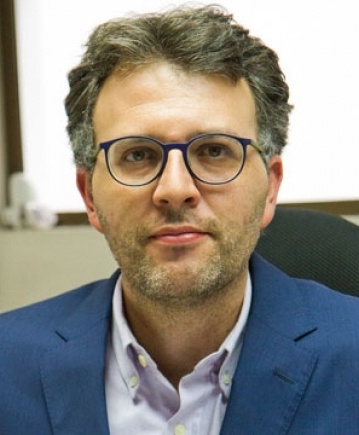 Carlos Gaio joined Media Defence as Senior Legal Officer in 2020. Prior to joining the organisation, Carlos worked for 10 years as senior lawyer at the Inter-American Court of Human Rights. He also worked for human rights foundations and NGOs in the UK and in Brazil, specialising in human rights law, UN mechanisms and international litigation on issues such as due process, extrajudicial executions, arbitrary detention, torture, violence against women, human rights defenders, right to food, slavery and freedom of expression. He also has experience in government and intergovernmental advocacy. Carlos holds an MA in International Relations from the University of Essex, UK, and an LLB from the Federal University of Paraná, Brazil. He has been called to the Brazilian Bar.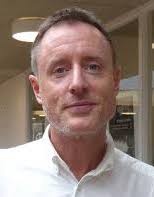 Pádraig Hughes joined Media Defence as Legal Director in 2016. He previously worked at a law firm specialising in international human rights law, international humanitarian law and public law. He also worked at an NGO litigating on issues concerning violations of human rights including extraordinary rendition, torture, arbitrary detention, freedom of expression and discrimination before international courts, and as a barrister where he practised in criminal law and refugee law. He is called to the Bar of England and Wales and the Bar of Ireland and holds an MA, MLitt (Dub.) and LLB (Lond.).
Emotional Self-Care
Bruce Shapiro is the executive director of the Dart Center for Journalism & Trauma. An award-winning reporter on human rights, criminal justice and politics, Shapiro is a contributing editor at The Nation magazine and U.S. correspondent for Late Night Live on the Australian Broadcasting Corporation's Radio National. As an investigative journalist and commentator, Shapiro has covered terrain ranging from inner-city neighborhoods to the chambers of the U.S. Supreme Court. In the mid-1990s, he began extensive reporting on crime victims and American society, and documented the intersection of politics and violence on issues ranging from capital punishment to combat trauma. He was national correspondent for Salon.com and has written for the New York Times Magazine, the Los Angeles Times, The Guardian and numerous other publications worldwide. Shapiro's most recent book is Shaking the Foundations: 200 Years of Investigative Journalism in America. He is co-author of Legal Lynching: The Death Penalty and America's Future, with Rev. Jesse Jackson and Rep. Jesse Jackson Jr. He teaches investigative journalism at Yale University, and has been featured as a commentator on the BBC, CNN, Fox News and NPR.
With generous support from the James W. Foley Legacy Foundation, the Rory Peck Trust, and the ACOS Alliance, the Dart Center will be offering this reporting course to freelance journalists at no cost.