Apply Now: Rory Peck Trust Resilience Programme
January 11, 2022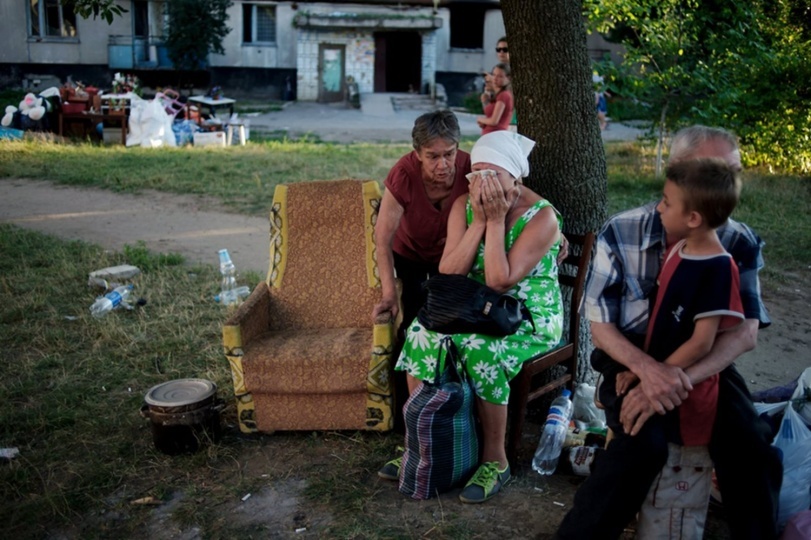 We know that a combination of repeated exposure to traumatic events, financial insecurity, long hours and a lack of institutional protection all contribute to psychological distress for freelance journalists, which inevitably impacts their ability to continue their essential work. While staff journalists are often covered by employee support programmes that include psychotherapy, freelancers don't have access to this type of support. The sector is losing too many talented journalists to stress, burnout, and in the case of those reporting from hostile environments, PTSD.
We believe that it is vital to provide specialised trauma-informed training and access to psychological treatment so freelance journalists can stay resilient in the face of adversity when exposed to trauma or covering traumatic events. 
What does this programme offer?
The Resilience Programme consists of two parts: a series of Trauma and Resilience Workshops for Freelancers and a Trauma Therapy Fund.
TRAUMA AND RESILIENCE WORKSHOPS
The Workshops, delivered by Dart Centre Europe, provide freelance journalists with training so they can cover traumatic events ethically and safely and be prepared for any possible psychological impact. Each workshop offers two webinars, both two hours in length, led by specialised journalist trainers.
The fully-funded workshops give journalists a safe space to learn more about trauma and how to build their resilience.
The workshops will be held in English, Arabic, French, Russian and Spanish.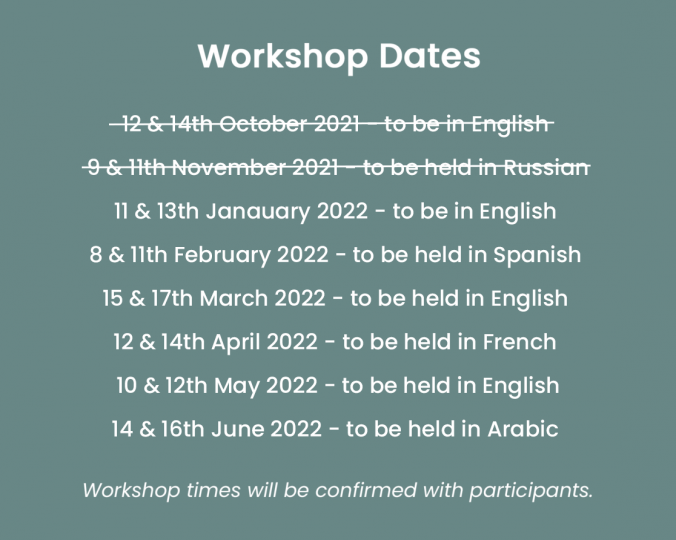 The workshops will cover the following:
Introduction to Trauma – what is it? What does it do to us?

How trauma and other stressors (might) impact storytelling

Interviewing vulnerable contributors 

Building resilience and practical self-care techniques to lower stress
How to apply
Registration is NOW OPEN for the next Trauma & Resilience Workshop, to be held on 11th & 13th January (in English). 
Note: Limited spaces are available, and completing the form does not guarantee you a place. Successful participants will need to pay a £10 deposit to secure their place, this will be refunded upon completion of a post-workshop feedback form. 
Who can apply?
The workshops are aimed at freelancers who work in hostile environments or regularly cover challenging and potentially traumatic events.
You're eligible to take part if you:
are a freelance journalist whose sole source of income is within the media sector;

have been actively working as a freelancer for at least the last 12 months;

do not have access to any other financial support or resources, i.e. government support or savings.
To access the course, you will need:
Secure access to a laptop, computer or tablet and a good internet connection;

Able to connect to live webinars (camera/headphones/speakers).
Priority will be given to those who have not completed similar training before; however, the course is open to those in need of a refresher.
TRAUMA THERAPY FUND
Opens for application on January 17, 2022.
More details on how to apply will be available soon.