Ahead of COP27: Looking at the climate crisis through the eyes of children
October 13, 2022
10:00 am EST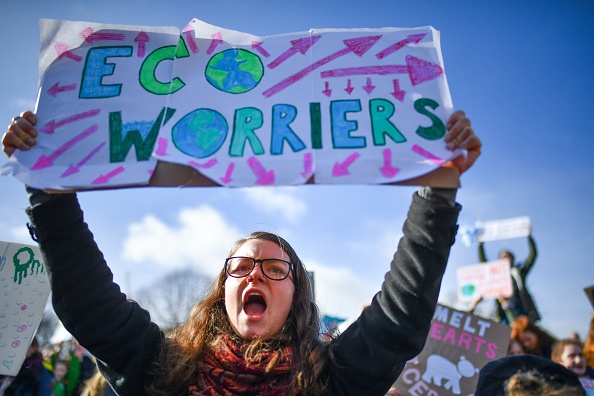 Please join the Dart Center for Journalism and Trauma for the fourth public webinar of our Early Childhood Journalism Initiative! There is no topic more pressing than climate change. With world leaders and thousands of scholars, activists, business leaders, and journalists set to convene in Egypt for COP27, the United Nations meeting on climate change, looking at the issue through the lens of children is essential.
The interdisciplinary panel of experts will discuss the issue of climate as it affects children around the world and examine strategies for drawing attention to this important, growing, and vulnerable population.
The discussion will help prepare journalists to cover COP27 and report on climate change and its effects.
Panelists
Moderator: Irene Caselli, The First 1,000 Days

BIOS
Bhavreen Kandhari is a campaigner pushing for clean air in India and beyond. She is a co-founder of Warrior Moms, which brings mothers together across India to call for clean air for the sake of their children's health. Bhavreen has spearheaded other public movements and campaigns in India to call for action on environmental justice issues, such as 'My Right To Breathe' and 'Delhi Trees SOS'. Her campaigning is motivated by her twin daughters and her concerns about Delhi's excessively polluted air.
Bhavreen is a recipient of the Climate Parent Fellowship, created by Our Kids' Climate and Parents For Future Global, which supports parent-led and intergenerational climate organizing. She represented the climate parent movement at COP26 as a part of a delegation of mothers calling on leaders to tackle air pollution and advance a just transition to life-saving clean energy. She will attend COP27 in the same capacity, focused on making sure that children's health, futures and rights are central to discussions and negotiations.
Katie Worth tells stories about science, politics and their myriad intersections. She began her career as a beat reporter at the Pacific Daily News on Guam, and later worked as an enterprise reporter for the San Francisco Examiner. Her work has appeared in Scientific American, This American Life, National Geographic, Slate, Vice, The Wall Street Journal and The Best American Science and Nature Writing anthology.
Worth joined the Boston-based FRONTLINE team in 2015 and for the next six years worked on special investigative projects for the series, leading reporting endeavors in print, film, interactive media, audio and virtual reality. She held leadership roles in both FRONTLINE and WGBH's diversity, equity and inclusion committees, efforts she considers essential to the future of journalism.
She is the author of the book Miseducation: How Climate Change is Taught in America, published in November 2021. You can follow her on Twitter!
Robert Hughes initially trained for and practiced clinical medicine (at Bristol University, and also including a BSc in Global Health from UCL). He then completed his Masters in Public Health at Harvard School of Public Health as a Kennedy Scholar. From there, he joined the UK Department for International Development (DFID - now the Foreign, Commonwealth and Development Office) as a Health/Nutrition Adviser, in a series of roles working in Pakistan, Yemen, Whitehall and then leading the UKAid human development programme in Zambia.
He subsequently joined the Children's Investment Fund Foundation (CIFF) in London as a Senior Fellow to lead development of their Early Childhood Development strategy and programming and supporting work to build linkages between global health and climate portfolios. In addition to his role at LSHTM, he has worked as a consultant to the Clean Air Fund (a philanthropic initiative with a mission to tackle air pollution around the world), Google X, the Conrad N. Hilton Foundation, WHO, and DFID.
Irene Caselli is a multimedia reporter and writer, with over 15 years of experience in radio, TV and print, now focusing on early childhood, reproductive rights, and carers. She is also a senior advisor for The Early Childhood Reporting Initiative at the Dart Center.
For a decade, Caselli was a foreign correspondent in Latin America, reporting for the BBC, The Washington Post, The Guardian, The New York Times and others. In 2019, she started covering early childhood for The Correspondent. In January 2021, she launched her own newsletter, The First 1,000 Days, where she continues her writing about the first 1,000 days, the foundational period of our lives that is too often overlooked. Caselli published a chapter in "Unbias the News," a book about how to make journalism more diverse.
Caselli has been awarded fellowships by the International Women's Media Foundation, the European Journalism Centre and the Solutions Journalism Network.