B*Future Festival Panel: Reporting on War and Displacement Through the Eyes of Children
September 15, 2023
11:00am
For the first time, B*Future Festival for Journalism and Constructive Dialogue at the Bonn Institute is bringing together all those committed to future-oriented journalism that is good for society. Journalism that is critical, constructive, and focused on the needs of our diverse societies.
Join us for a discussion with Irene Caselli on reporting on war and displacement through the eyes of children. Despite that children represent one quarter of the world's population, when reporting on war and displacement, the stories of children are often overlooked. While challenging to undertake, stories told through the eyes of children can awaken readers, listeners, and viewers to the urgency, gravity and devastating impacts of violence and conflict. But how do journalists report ethically and effectively on children and/or involve children in their reporting without causing further harm? This panel will discuss opportunities – and pitfalls – of child-centered war reporting, offering concrete guidance and advice on building trust with children and caregivers, conducting trauma-informed interviews, navigating the unique ethical and craft challenges posed, and balancing the rigors of journalism with compassion and empathy. The panel will also explore the effects of both trauma-exposure and stress on journalists themselves, and offer tips and tools for self-care and resilience. This event will be held in English.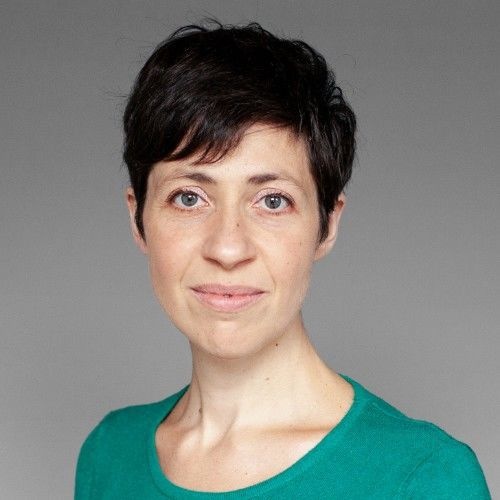 Irene Caselli is a multimedia reporter and writer, with two decades of experience in radio, TV and print, now focusing on early childhood, reproductive rights, and careers. She is also a senior advisor for The Early Childhood Reporting Initiative at the Dart Center. For a decade, Caselli was a foreign correspondent in Latin America, reporting for the BBC, The Washington Post, The Guardian, The New York Times and others. In 2019, she started covering early childhood for The Correspondent. In January 2021, she launched her own newsletter, The First 1,000 Days, where she continues her writing about the foundational period of our lives that is too often overlooked, partly influenced by her experience as a mother of Lorenzo and León. She published a chapter in Unbias the News, a book about how to make journalism more diverse. She produced a documentary on women's football and gender inequality, and one of her short films on the same subject received a prize for collaborative journalism. Caselli has been awarded fellowships by the International Women's Media Foundation, the European Journalism Centre and the Solutions Journalism Network. She speaks six languages (English, Italian, Spanish, German, French, Portuguese), and is now learning Greek.