Q&A with Palestinian Journalist Shatha Hanaysha
September 27, 2023
6:00 - 7:30pm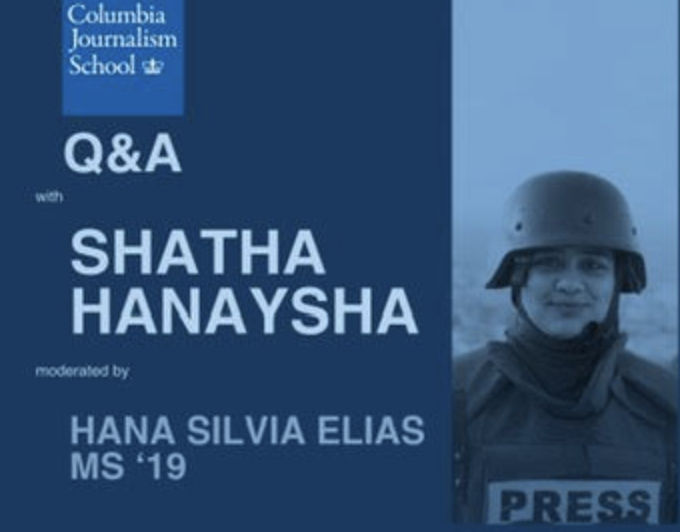 Hana Elias, MS '19, will be moderating a Q&A with Shatha Hanaysha, a Palestinian journalist from Jenin in the occupied West Bank. She has worked as a field journalist and reporter for several news websites and TV stations, including Middle East Eye. She has covered the region since 2015, often reporting on raids by Israeli occupation forces into Jenin and elsewhere in the West Bank. In May 2022, while reporting in Jenin as a correspondent for Ultra Palestine, she survived the shooting that killed Al Jazeera Correspondent Shireen Abu Akleh. She earned her bachelor's in Palestine and is now pursuing a Master's in Media Studies at the American University of Beirut. This event is co-sponsored by the Dart Center for Journalism and Trauma, the Li Center on Global Journalism, and CJS_AMEJA.
Registration is required for this Columbia Journalism School event.  
Registration closes at 3 p.m. on the day of the event. 

Please note that no one who has not registered in advance to attend will be admitted. 

No substitutions are allowed. 

Please bring iD.