ScienceWriters 2023: Practicing Trauma-Informed Science Writing
October 8, 2023
9:15 - 10:30am
The annual ScienceWriters conference is a joint meeting of the National Association of Science Writers and the Council for the Advancement of Science Writing. A mix of professional development workshops, briefings on the latest scientific research, extensive networking opportunities, and field trips, it is a meeting for science writers, by science writers, with content to appeal to both the newest writers and seasoned professionals.
Please join us for a panel on Practicing Trauma-Informed Science Writing with Elana Newman, PhD, Naseem Miller, Rhitu Chatterjee, Bethany Brookshire and Emily Sohn. 
This session will introduce attendees to the concepts of trauma-informed reporting. Panelists will offer a primer on the emerging understanding of trauma, how it impacts the brain, and how journalists can tell important stories without causing unintended harm to their sources, their readers, or themselves. In addition to the traditional panel format of information-sharing and Q&A, this session will feature guided role-playing scenarios with panelists so that attendees can practice interviewing techniques in specific situations–helping to prepare them for future reporting challenges they may encounter.
Speakers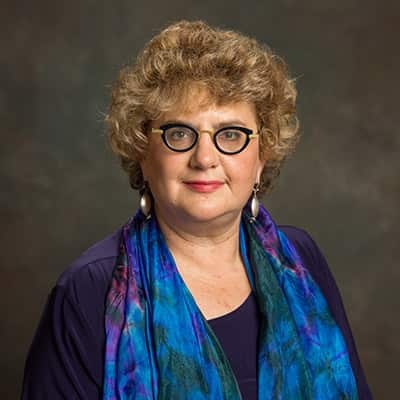 ​Elana Newman, University of Tulsa, Professor of Psychology; Research Director, Dart Center for Journalism and Trauma
Elana Newman, McFarlin Professor of Psychology at the University of Tulsa, is the Research Director for the Dart Center for Journalism and Trauma. A past president of the International Society of Traumatic Stress Studies, she co-directed the Dart Center for Journalism and Trauma's first satellite office in NYC after 9/11. Dr. Newman's scholarly work in journalism and trauma focuses on understanding the occupational health of journalists who cover traumatic events, evaluating training needs, analyzing trauma-related news, and examining the effects of journalistic practice on consumers and individuals covered in the news. She directed the development of a bibliographic database to help teachers and scholars access information about trauma and journalism, and trains journalists in trauma science, best psychological practice for interviewing survivors, self-care and best practices within newsrooms. Dr. Newman also trains clinicians and researchers on how they can better collaborate with journalists. Beyond her work in journalism, Newman has worked to disseminate trauma-focused best practices in public, clinical, educational and criminal justice settings, and helped to define trauma competencies in mental health practice. She also provides services and training in psychological first aid in the aftermath of disaster, and is currently assessing the efficacy of disaster interventions for children. Her past work has examined the physical and psychological effects of trauma exposure for adults and children, research ethics in the study of trauma survivors, and developmental impacts of prenatal substance abuse exposure. She has authored or co-authored over 100 academic articles and book chapters, and is co-editor of the book, Trauma therapy in context: The science and craft of evidence-based practice. Newman has been recognized with local and international awards for her contributions to the field of traumatic stress from the universities, non-profit agencies, mental health organizations, and journalism organizations.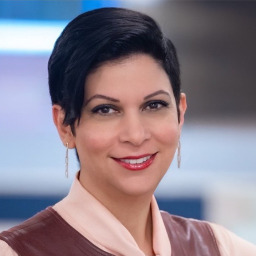 Naseem Miller, The Journalist's Resource, Senior Editor for Health; 2022 Early Childhood Reporting Fellow, Dart Center for Journalism and Trauma
Naseem Miller is the senior editor for health at The Journalist's Resource. She joined JR in 2021 after working as a health reporter in local newspapers and national medical trade publications for two decades. Immediately before joining JR, she was a senior health reporter at the Orlando Sentinel, where she was part of the team that was named a 2016 Pulitzer Prize finalist for its coverage of the Pulse nightclub mass shooting. Miller co-started and administers the Journalists Covering Trauma Facebook group as a gathering place and an information resource for journalists.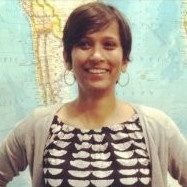 Rhitu Chatterjee,
 NPR, Health Correspondent
Rhitu Chatterjee is a health correspondent with NPR, with a focus on mental health. In addition to writing about the latest developments in psychology and psychiatry, she reports on the prevalence of different mental illnesses in various vulnerable groups. She has covered the lingering impacts of the pandemic on healthcare workers, family caregivers and kids. She has profiled innovative grass roots solutions to address the mental health care needs of children and adolescents. Before starting at NPR's health desk in 2018, Chatterjee was an editor for NPR's The Salt, where she edited stories about food, culture, nutrition, and agriculture. Prior to that, she covered current affairs from New Delhi for PRI's The World, and covered science and health news for Science Magazine. Before that, she was based in Boston as a science correspondent with PRI's The World. Chatterjee is originally from India, where she did her undergraduate. She has a master's degree in journalism from the University of Missouri.
Moderator/Organizer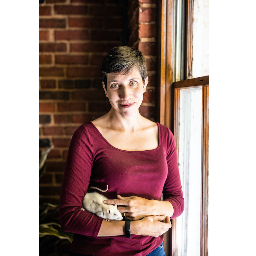 Bethany Brookshire, Freelance journalist
Bethany Brookshire is an award-winning freelance science journalist and author of the 2022 book Pests: How Humans Create Animal Villains. She writes on human-animal conflict, ecology, environmental science, and neuroscience. She is fascinated by the way humans perceive the environment and their place in it. Brookshire is a podcast host on the podcast Science for the People, and her work has appeared in Science News, Science News Explores, The Washington Post, The New York Times, Slate, The Guardian, The Atlantic and other outlets. She is based in Washington, D.C.
Organizer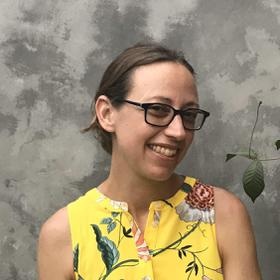 Emily Sohn, Freelance journalist
Emily Sohn is a freelance journalist in Minneapolis whose stories have appeared in National Geographic, the New York Times, the Washington Post, Nature, Scientific American, and many other publications.