Announcing the 2022 Early Childhood Global Reporting Fellows
May 2, 2022
The Dart Center has announced the recipients of its Early Childhood Global Reporting fellowship. The fellows will work on stories across the world that address inequality, migration, and Covid-19. Learn more about the 15 fellows and their projects below.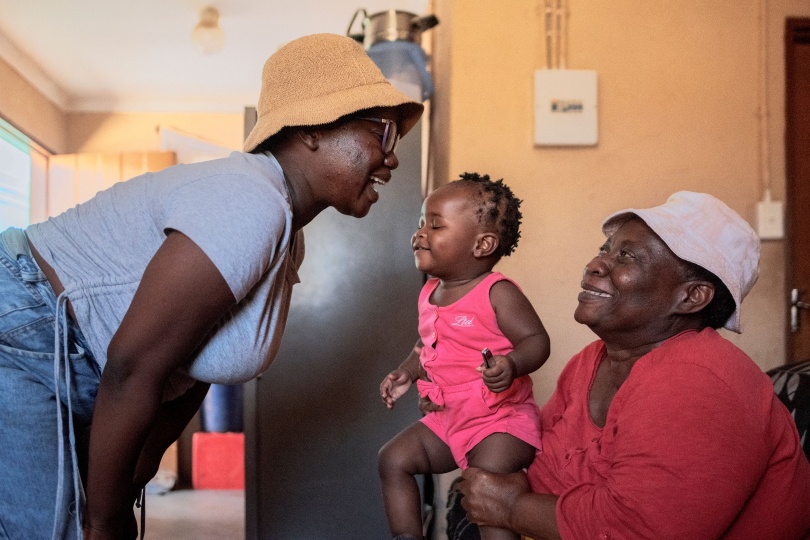 The Dart Center for Journalism and Trauma has announced the recipients of its 2022 Early Childhood Global Reporting Fellowship. The program will support 15 journalists around the world undertaking projects on the effects of the coronavirus pandemic on young children's growth, development and wellbeing.
Fellows will undertake stories on the effects of Covid-19 on Roma communities and on caregiver support programs in South Africa, as well the experiences of AIDS orphans over the years and how those lessons can help children orphaned by COVID-19.
The Fellowship, running from May through November, is being led by audio journalist, Karen Brown, in collaboration with independent journalists Irene Caselli and Joanne Silberner, and CNN Investigates senior writer, Bob Ortega. 
This Fellowship has been made possible by generous grants from the Bernard van Leer Foundation (Netherlands), the Maria Cecilia Souto Vidigal Foundation (Brazil), and The Two Lilies Fund (United States).
"Around the world, this is a difficult time for young children and their caregivers. Escalating adversity in early childhood  -whether from the COVID-19 pandemic, war, economic inequality, violence, or environmental disasters all have a lifelong impact. The extraordinary journalists chosen for the Dart Center's Early Childhood Reporting Fellowship program are deeply committed  to illuminating these critical issues, drawing on evidence-based science and policy to and produce reporting that makes a difference in their regions and around the globe." Bruce Shapiro, Executive Director of the Dart Center 
Below are the fifteen fellows and brief descriptions of their projects, alongside introductions to the faculty:
FELLOWS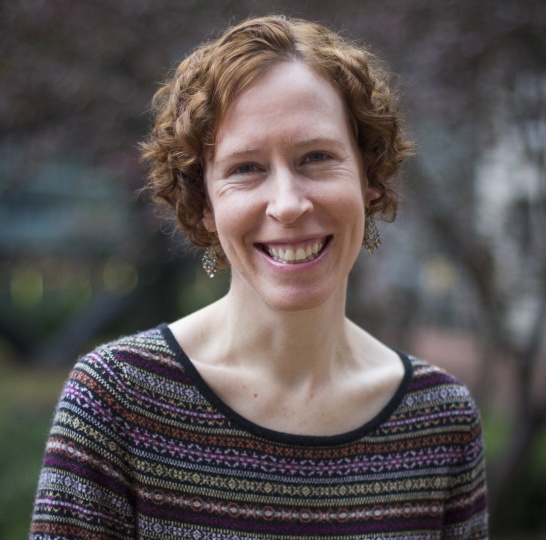 SARAH CARR (U.S.) Sarah is currently an O'Brien Fellow in Public Service Journalism reporting on disparities in access to literacy supports. She will serve as the Ottaway Visiting Professor of Journalism at SUNY New Paltz in the fall of 2022, where Carr will teach a class on covering inequality in America through the lens of youth. Carr oversaw The Teacher Project, an education reporting fellowship at Columbia Journalism School that partnered with more than 30 local and national media outlets. She has covered education for two decades, contributing to The Washington Post, The Atlantic magazine, The Hechinger Report, Slate and numerous other outlets, and winning several national awards.
Carr is the author of "Hope Against Hope," which tells the story of the post-Katrina New Orleans schools through the experiences of a student, a teacher, and a family. The book was chosen as a campus-wide read at Tulane University and Macalester College. She began her journalism career as a staff writer at The Chronicle of Higher Education, and also served as the city schools reporter at the Milwaukee Journal Sentinel and the New Orleans Times-Picayune.
Project: Carr will report on the challenges and promise of the U.S.'s early intervention program for infants and toddlers who face developmental delays. She aims to both scrutinize gaps in access to the critical services, and highlight local models of success.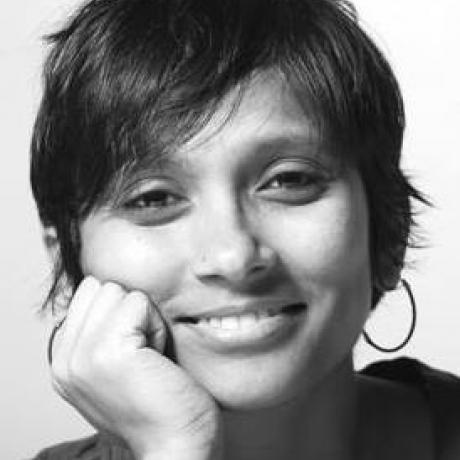 RHITU CHATTERJEE (U.S.) Rhitu Chatterjee is a health correspondent with NPR, with a focus on mental health. She has a particular interest in mental health problems faced by the most vulnerable, especially pregnant women and children, as well as racial minorities and undocumented immigrants.
Most recently, Chatterjee has documented the impact of the pandemic and related public health measures on the mental health and wellbeing of children and adolescents, and how schools and healthcare providers are collaborating to expand access to mental health care for kids. Chatterjee has also reported on how chronic stress from racism has a devastating impact on pregnancy outcomes in black women. She has written about the factors that put adolescents and youth on a path to school shootings, and what some schools are doing to keep them off that path. She has also written about the widespread levels of loneliness and lack of social connection in America and its consequences of people's mental and physical health.
Before starting at NPR's health desk in 2018, Chatterjee was an editor for NPR's The Salt, where she edited stories about food, culture, nutrition, and agriculture. Prior to that, Chatterjee reported on current affairs from New Delhi for PRI's The World, and covered science, health and environmental news for the show as a Boston-based correspondent. Chatterjee grew up in India, and has a Master of Arts degree in journalism from the University of Missouri.
Project: The project will also focus on what researchers have learned from following AIDS orphans over the years and how those lessons can benefit COVID-19 orphans. 
CRYSTAL CHOW (Hong Kong),Crystal Chow is a bilingual journalist and feature writer from Hong Kong, primarily writing about climate change, human rights, and culture at home and abroad. She is the recipient of a Human Right Press Award in 2017 and an Asian Environmental Journalism Award in 2019. A former grantee under IWMF and Internews' Earth Journalism Network, she has covered stories ranging from the illicit trade of South African abalone in Chinese markets and post-disaster sex trafficking in Central Philippines, to the growing risk of mosquito-borne diseases and its impacts on Hong Kong's urban poor and, most recently, Hong Kong's evolving independent cinema landscape amidst tightening censorship. A cultural studies major, she holds an MSc in global energy and climate policy from the School of Oriental and African Studies (SOAS), University of London. 
Project: As the city's housing crisis remains unsolved, more than 90,000 low-income households in Hong Kong currently live in squalid and poorly ventilated subdivided flats. Chow's story will look at children's prolonged exposure to the constricted living environment and the long-term effects on their physical and mental health and will highlight how the COVID-19 pandemic has laid bare the health inequality experienced by low-income neighborhoods, and how community-based social service providers struggle to address their needs as Hong Kong's once-vibrant grassroots civil society networks crumble in light of the recent political crackdown.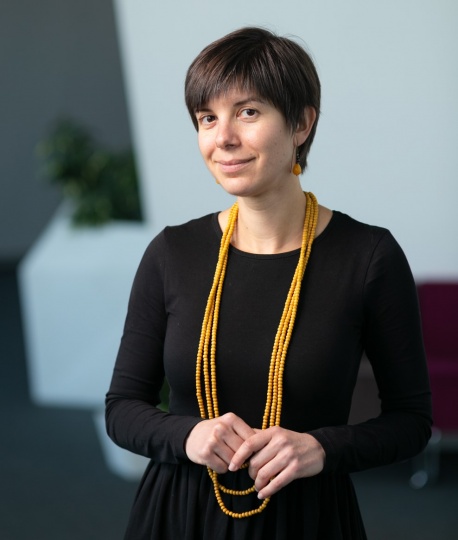 BORYANA DZHAMBAZOVA (Bulgaria) Boryana Dzhambazova is a freelance journalist based in Sofia, Bulgaria. She reports on a wide range of topics – from economic and political developments, to social affairs and human rights issues. Her work has appeared in The New York Times, the Economist, and Politico Europe, among others.
Project: The reporting will explore the impact of the pandemic on Roma children and their caregivers, with an emphasis on the inherent inequalities that have affected Roma communities even before Covid and how poor early childhood care and educational opportunities prevent them from escaping the cycle of poverty and social exclusion.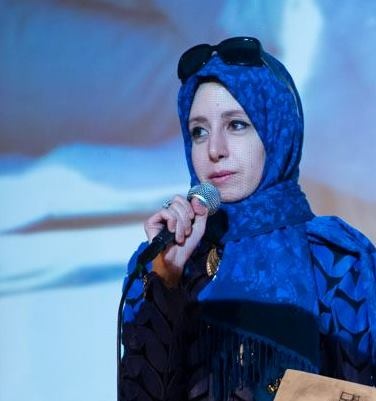 MARIAM EL MARAKESHY (Egypt/Turkey) Mariam El Marakeshy is an award-winning filmmaker, multimedia reporter, educator, and media consultant, who covered regions across Europe, Middle East, Africa and Asia. Previously she worked for the United Nations. Her main focus includes migration, education, environment, and cultures. She received many global awards like the IOM Global Migration Film Award and the USA Social Impact Media Award. Her works got included in several educational curriculums. She is a trainer and consultant on storytelling, media ethics, and cultural diversity. El Marakeshy is also a certified facilitator promoting intercultural communication and understanding.
Project: The project explores the impact on the children of female migrant workers on the frontlines of Covid-19 pandemic in Turkey, and within refugee groups. While these marginalized communities are fighting on a different level to make impactful contributions in their host countries, the project investigates the children's consequences given their migrant status and challenging working conditions.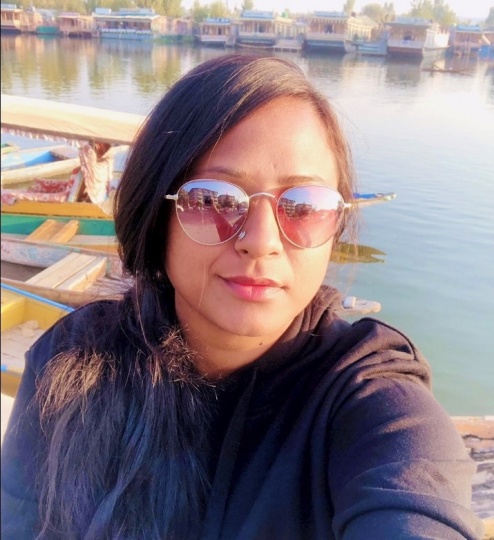 KANIKA GUPTA (India/Afghanistan), Kanika Gupta and is a freelance journalist from New Delhi, India, currently working in Kabul, Afghanistan. Gupta has completed her MA in Journalism and Mass Communication from Punjabi University, Patiala. Gupta mainly writes about human rights, child rights, and humanitarian issues in conflict zones.   
Project: The project will focus on children in Afghanistan that have been addicted to opium since birth due to breastfeeding or mothers dispensing Opium to manage challenging children. The special focus of my story is a mother of 2 daughters who are both struggling with addiction to opioids.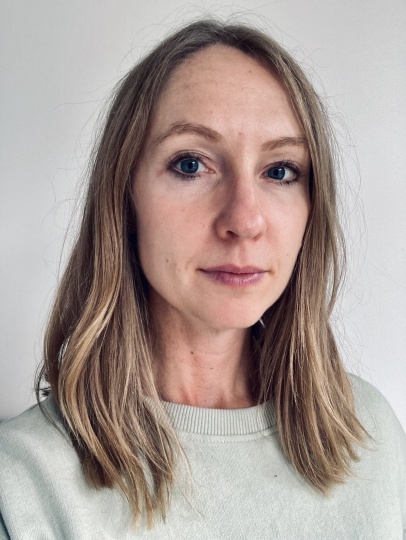 GABRIELLA JOZWIAK (UK/Ukraine), Gabriella Jozwiak has worked as a journalist for 12 years, writing mainly about children and young people. As well as covering early years policy and education for UK titles, she has written about issues affecting children of all ages around the globe for national and international outlets. In 2015, Jozwiak received the Amnesty International New Journalist Media Award for human rights reporting, for coverage of the 2014-16 Ebola outbreak in West Africa. Jozwiak is of Polish and British descent and lives in London, England with her husband and three young children.
Project: Ukraine's children – Who can save their futures? Life for Ukraine's youngest children has never been 'normal'. First, a two-year pandemic. Now, war. Jozwiak will investigate how these double traumas are affecting Ukrainian children aged up to six, and their families, in Ukraine or in counties to which they have fled. She will seek to bring the damage they have suffered to public view, and discover whether enough psychological interventions are available to steer their future development away from the damaging experiences they have suffered.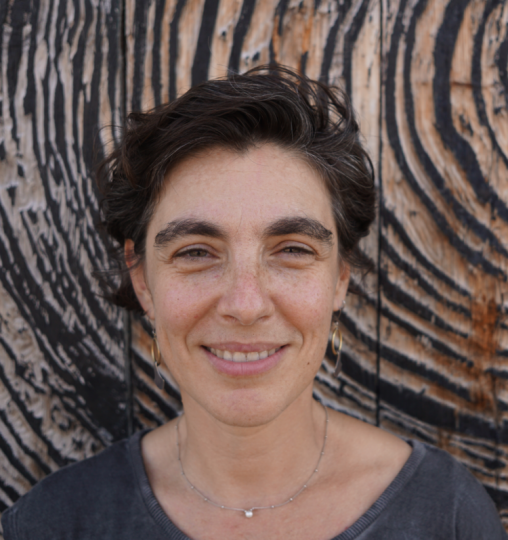 ALLA KATSNELSON (U.S.) Alla Katsnelson is an independent science journalist based in western Massachusetts. She has written about health, medicine, and the life sciences for publications including The New York Times, Science Magazine, and BBC Focus. Alla is an alumna of the UC Santa Cruz science journalism program. She also earned a doctorate at the University of Oxford, where she studied how environmental influences shape the brain. Her research background has propelled her interest in and reporting on how biological and societal factors intertwine in child development.
Project: Katsnelson's reporting project will examine the scientific and the social dimensions of using AI-enabled robots to help teach children how to navigate their social and emotional lives. She will investigate what the therapeutic need is for such tools, both for neurodiverse and neurotypical children, how these complex human abilities get encoded into a machine, and how researchers are thinking about safeguards to ensure that this technology to be ethically and equitably developed and deployed.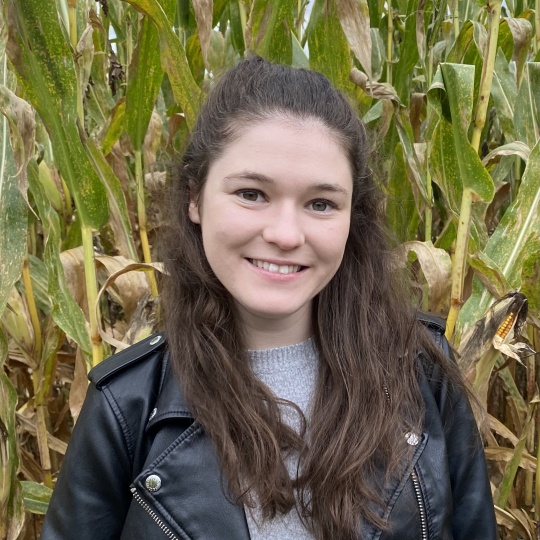 DIANA KRUZMAN (U.S./Kyrgyzstan) Diana Kruzman is a Midwest Fellow at Grist, where she started in 2022 after working as a freelancer, focusing on the environment, religion and urbanism. She has written for Undark, Earther, The New York Times, The Christian Science Monitor, Vice and the GroundTruth Project and has reported from Albania, India, Kyrgyzstan, Egypt and the US. She graduated with her master's in journalism and Near East Studies from New York University in 2021. After graduating, she traveled to Kyrgyzstan with funding from the Overseas Press Club Foundation and International Women's Media Foundation to report on the impacts of climate change on toxic waste. She is currently a fellow with Religion News Service and the Religion and Environment Story Project. 
Project: Nearly three years after the fall of the last ISIS stronghold, hundreds of women and children from Central Asia remain stuck in camps and prisons in Syria and Iraq, with countries like Kyrgyzstan refusing to take most of them back. Those children that have been allowed to return face challenges in a society that views them as threats. This story will examine what it means to "reintegrate" a child in Kyrgyzstan, as well as how advocates and activists grapple with the decision to separate children from their mothers.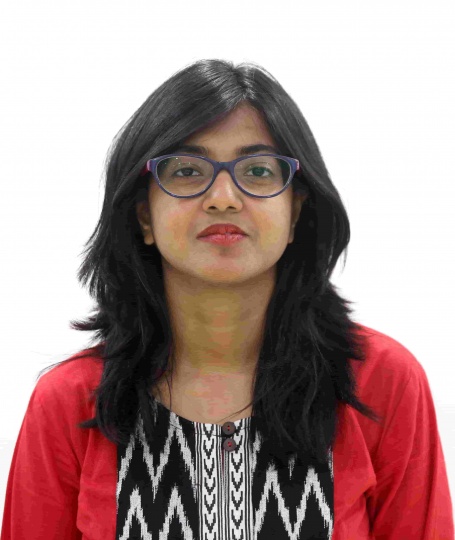 RITWIKA MITRA (India) Ritwika Mitra is an independent journalist. She writes on food security, migration, climate change with a gendered lens. Previously, she has worked with The Indian Express, Deccan Herald, and The New Indian Express. She received the Chevening Scholarship in 2016 to pursue a degree in International Relations with a pathway in gender at University of Birmingham.
Project: The project will narrate the struggles of children born from trafficking, rape and child marriage in the climate vulnerable Sundarbans. Born to minor mothers in most cases, the stories will examine how children are left out of the social safety net amid lack of rehabilitation schemes. Stigma runs deep affecting their emotional health, and access to nutrition and education remains a challenge. The narrative will map out the struggles of the undocumented scale of distress of these children, and the lacunae in government policy-making around it.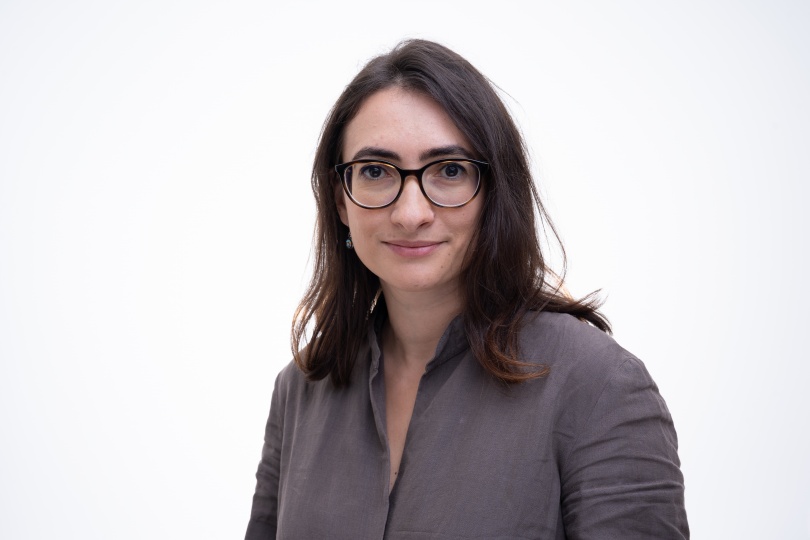 OANA SANDU (Romania) Oana Sandu is a Romanian journalist with 15 years of experience in radio, print, and online. She is a staff reporter at DoR, an independent narrative journalism outlet. For the past 10 years, her reporting has focused primarily on social issues such as extreme poverty, discrimination against children with disabilities, the birthing system, but also domestic violence. Her work has changed the level of society's perception of domestic violence and has triggered legislative changes.
Project: Will report and write a series of articles about early childhood in Romania's vulnerable, poor communities and answer these questions: What does Romanian society stand to lose if decision makers do not see early education as an investment period for children born into poverty and in families with a history of domestic violence, at the same time having few educational resources. And what are the solutions that social workers and local NGOs have thought of in recent years to change the situation and to what extent can they be replicated by the authorities?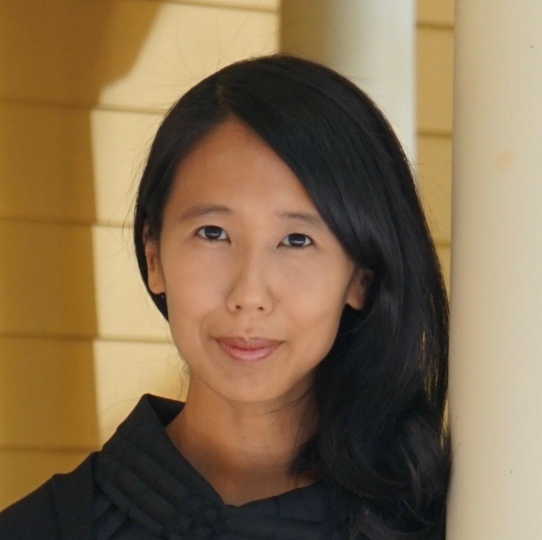 HEIDI SHIN (US) Heidi Shin is a journalist, podcast producer, and writer. She's especially interested in the stories of immigrant communities and the inevitable connections between stories abroad and our lives in the US. Her work has appeared in The New York Times, The Washington Post, National Geographic, California Sunday Magazine, Snap Judgment, Atlas Obscura, BBC, WGBH, and PRI's The World, amongst other outlets. Heidi also teaches about podcasting at the PRX Podcast Garage, Harvard University's Sound Lab, and leads Boston's Sonic Soiree. 
Project: Reporting on mental health interventions addressing the needs of recent Chinese immigrant families – many who live below the poverty line in US Chinatowns. She will be exploring how caregivers in these communities are closing developmental gaps in young children.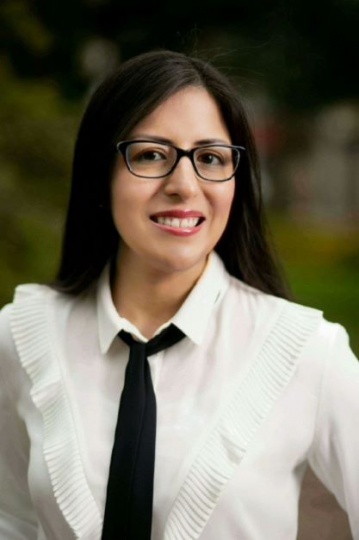 FABIOLA TORRES (Peru) Fabiola Torres is an investigative journalist and the founder of Salud Con Lupa, a digital site dedicated to public health reporting in Latin America. She is a member of the International Consortium of Investigative Journalists (ICIJ). Her work includes a decade as a reporter at the El Comercio newspaper (2004-2014).
Project: The project will explore the Peruvian government's program for early childcare, which has undergone immense stress under Covid. The project will include an in-depth study of the problems facing childcare providers and potential solutions.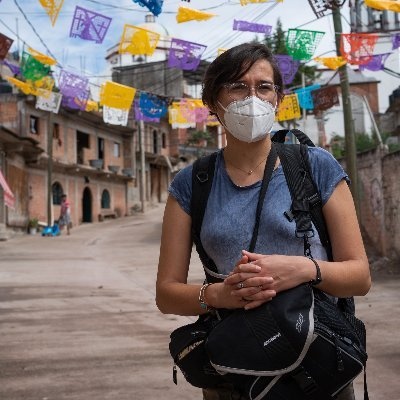 LORENA RIOS TREVINO (Mexico) Lorena is a multimedia journalist currently based in Mexico. She has eight years of reporting experience spanning countries like Egypt, Turkey, Uganda, El Salvador, and others. She focuses primarily on immigration, politics, culture, and women's rights. Lorena worked as a stringer for Bloomberg News in Mexico City covering the president's daily press conference and is now working on a long-term project with the support of The National Geographic Foundation. 
Project: The project will look at how young migrant children and their teachers adapt to one another in Tijuana, Mexico, a destination for migrants and refugees who couldn't make it into the United States and are now settling in the border city.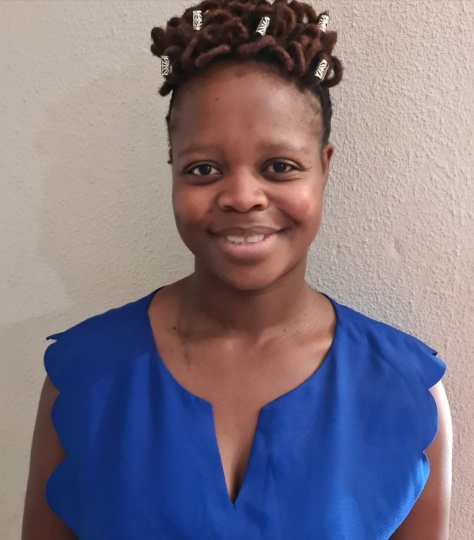 MARCIA ZALI (South Africa) Marcia is a freelance journalist from South Africa. She holds a Bachelor's Degree in Journalism from the Tshwane University of Technology and currently works as a freelancer where she specializes in health, science as well as climate change and environment reporting. Zali was also a 2021 fellow of the International Women's Media Foundation's Gender Justice Reporting Initiative. In 2019, she was awarded with the inaugural Grow Great journalist of the year for reporting on stunting and child nutrition. And in 2020 she was one of the top five finalists in APO Africa female journalist of the year awards. Through her work, she shines the spotlight on various issues such as GBV and femicide, gender equality, human rights, health and many other social justice issues that affect women and children in South Africa and on the continent. 
Project: This project aims to highlight how the current social assistance structure is failing children and their caregivers. It will also look at how NGOs are trying to come up with solutions through initiatives that provide meals for poverty stricken caregivers and their small children. It will finally look at the role of the government in offering support and protection for vulnerable women and children through the Department of Social Development.
Fellowship Faculty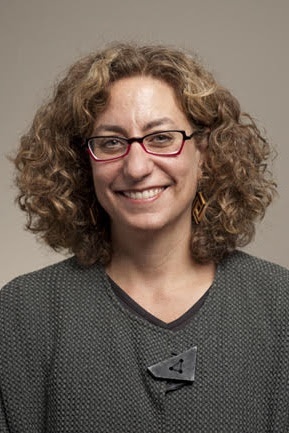 The Fellowship will be led by Karen Brown, a public radio reporter, print journalist, essayist and audio documentarian, with a special focus on health, trauma, and mental health. In addition to 20 years reporting for New England Public Radio, Karen has contributed to NPR, The New York Times, The Boston Globe, American Radioworks and other national outlets. She has focused recently on training other journalists, including consulting for the Dart Center's workshops on Early Childhood Development and serving as mentor/senior fellow for the USC Center for Health Journalism's training program. Her own reporting projects have explored the biology of resilience, trauma-informed communities, bipolar disorder in children and addiction treatment. In 2019, she co-produced the narrative podcast for PRX's Radiotopia called "The Great God of Depression." Her awards include the National Edward R. Murrow Award, The Daniel Schorr Journalism Prize, Public Radio News Directors Inc. Award, the Erikson Prize for Mental Health Media and the Dart Award for Excellence in Coverage of Trauma (Honorable Mention). She was an MITKnight Science journalism fellow and a Rosalynn Carter Mental Health Journalism fellow. For a selection of stories, visit karenbrownreports.org.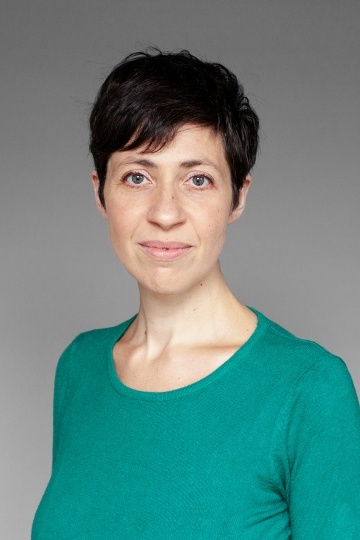 Irene Caselli will serve as a story coach for the Fellowship. She is a multimedia reporter and writer, with over 15 years of experience in radio, TV and print, now focusing on early childhood, reproductive rights, and carers. She is also a senior advisor for The Early Childhood Reporting Initiative at the Dart Center. 
For a decade, Caselli was a foreign correspondent in Latin America, reporting for the BBC, The Washington Post, The Guardian, The New York Times and others. In 2019, she started covering early childhood for The Correspondent. In January 2021, she launched her own newsletter, The First 1,000 Days, where she continues her writing about the first 1,000 days, the foundational period of our lives that is too often overlooked. Caselli published a chapter in "Unbias the News," a book about how to make journalism more diverse. She produced a documentary on women's football and gender inequality, and one of her short films on the same subject received a prize for collaborative journalism.
Caselli has been awarded fellowships by the International Women's Media Foundation, the European Journalism Centre and the Solutions Journalism Network. She speaks six languages (English, Italian, Spanish, German, French, Portuguese), and is now learning Greek. In her free time, she plays with her son Lorenzo.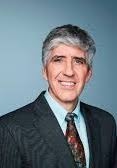 Bob Ortega will serve as story coach. He is a senior writer for CNN Investigates, covering border and immigration issues from Phoenix, Arizona.
Beginning his journalism career in Alaska, Ortega worked as a television reporter in Fairbanks, Juneau, and Anchorage and later moved into print journalism at the Anchorage Times, where he uncovered a military program testing deadly biological and chemical agents in a remote military base near Delta, Alaska. Ortega later served as managing editor of the Homer News, and moved to the Seattle Times and the Wall Street Journal where he reported on child labor and other issues. While at the Journal, Bob wrote "In Sam We Trust: The Untold Story of Sam Walton and Wal-mart, the World's Largest Retailer."
Ortega spent ten years working overseas training journalists in investigative reporting in countries such as Paraguay, Georgia, Belarus and Ukraine, working through a military coup in Paraguay and revolutions in Georgia and Ukraine. A program he led to assist independent news media in Belarus was shut down by the Lukashenko regime, which revoked his visa and forced him to leave the country.
Ortega is the recipient of the Hillman Prize for social justice reporting, and the Ancil Payne Award for Ethics in Journalism. In 2013, he also received the Sidney Award for reporting on a deeply flawed and widely used screening test for cervical cancer. He served as a Knight International Press Fellow in Paraguay, and has trained journalists in 17 countries on four continents. Ortega was also a professor of journalism at Ryerson University, in Toronto, Canada.
Ortega moved with his family from Mexico City to the United States when he was nine. He has a degree in history from Princeton University and graduate degree from Columbia University's Graduate School of Journalism.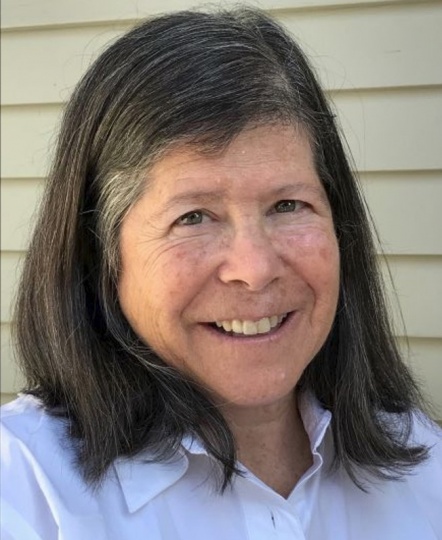 Joanne Silberner will serve as a story coach. Joanne is an independent multimedia journalist who lives in Seattle and over the course of her career has reported from 19 countries on global health and mental health issues.
After studying biology in college, she got a master's degree in journalism from Columbia University and then wrote for a series of magazines. She made a mid-career switch to radio and worked at NPR for 18 years, doing audio stories on medical research, health policy, global health, and mental health. In 2010 she moved to Seattle where she freelanced and taught journalism and radio reporting for 8 years at the University of Washington, then continued freelancing from London for 2 years, meanwhile commissioning and editing global health stories for the British Medical Journal. She's won numerous awards, including the Victor Cohn Prize for Medical and Science Writing and the Keck Communication Award from the National Academy of Sciences, had year-long fellowships at the Harvard School of Public Health and from the Kaiser Family Foundation, and was a Rosalynn Carter Mental Health Journalism Fellow, focusing on the treatment of mental illnesses, including post-partum depression, in developing countries. She's mentored Pulitzer Center grant recipients and has received support from the center for a series of reporting projects from Haiti, India, Uganda, Australia, and Fiji. She's a founding member of the Association of Health Care Journalists. Recent stories have appeared in STAT, WIRED, NPR, Undark, and Global Health Now.