The Cost of Duterte's War on Drugs
In the seven months since Rodrigo Duterte became president of the Philippines, his war on drugs has left more than 7,000 dead. Nonoy Espina, Senior Editor at InterAksyon in the Philippines writes that the task of documenting this horrific killing spree has taken a heavy toll on his colleagues.
In the seven months since Rodrigo Duterte became president of the Philippines, his war on drugs has left more than 7,000 dead. Vowing not to let up, Duterte has pledged to kill 100,000 people and dump so many bodies in Manila Bay that the "fish will grow fat." Clearly there is little hope that the bloodshed will end anytime soon.
The task of documenting this horrific loss of life - already double the documented extrajudicial murders committed during the 14-year dictatorship of Ferdinand Marcos - has taken a heavy toll on journalists. It has impacted those on the ground who witness the daily parade of savaged corpses and the anguish of families; it has affected those on the desk who process these grisly stories and images, and it has placed an understandable burden on those looking out for the safety of their colleagues, physical and otherwise.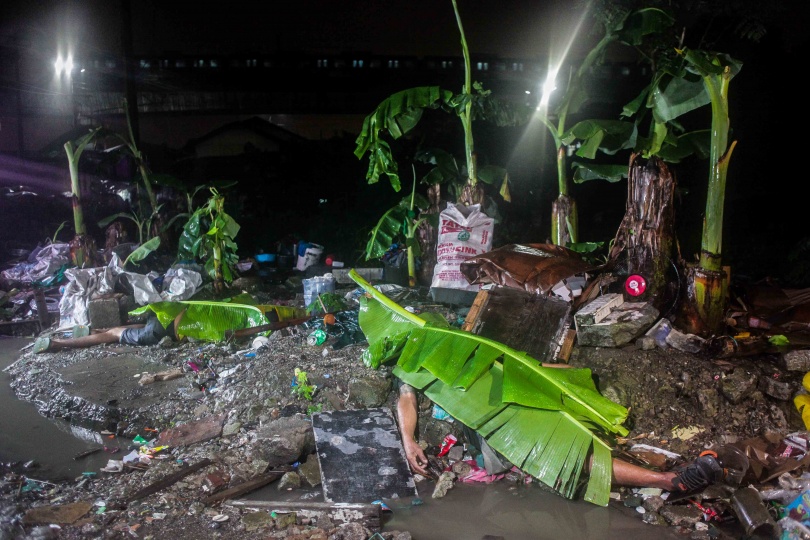 Although the National Union of Journalists of the Philippines has a team of trained peer supporters, we are currently cash-strapped and unable to offer badly-needed support. Several of the peer supporters also need help themselves before they can begin to help others.
It has not helped that Duterte, his spokesmen and his millions of fanatical supporters view the media's coverage of this murderous campaign as a conspiratorial act intended to undermine the presidency. This has led to news outfits and individual journalists being threatened, most often via social media. All indicators point to a cadre of dedicated operators who orchestrate the threats.
Unfortunately, save for major outlets like the network giant ABS-CBN and foreign wire services, there are hardly any resources available for journalists struggling to cope with the seemingly endless blood, gore, sorrow and fear.
As an editor for a major online news platform in the Philippines, one of my correspondents – who incidentally survived Typhoon Haiyan in 2013 – decided to stop writing about drug-related killings after witnessing an unarmed suspect gunned down across the street from where she was conducting an interview.
An editor for a community newspaper told me that the war on drugs "has made my work doubly hard, since you'll never know where the next threat will come from." He has found himself second-guessing his decisions and those of his reporters "which does not help to ease tensions in the newsroom."
He believes it has become more dangerous for journalists because Duterte "encourages extrajudicial killings every day on live television."
And this does not exclude the media. Philippines media suffered its first fatality on December 20th when Larry Que, publisher of the community paper Catanduanes News Now, died a day after being shot by an unidentified gunman. He had published a column earlier that week criticizing local officials whose alleged negligence, he wrote, allowed a major methamphetamine lab to be set up in his province.
Another journalist, who survived an earlier assassination attempt, said his would-be killers had a cardboard sign ready to place beside his dead body in order to disguise their real motives. It said: "I am a pusher, do not imitate me."
Even hardened news photographers accustomed to working the night shift when the most violent killings happen acknowledge they have been pushed past their collective breaking point.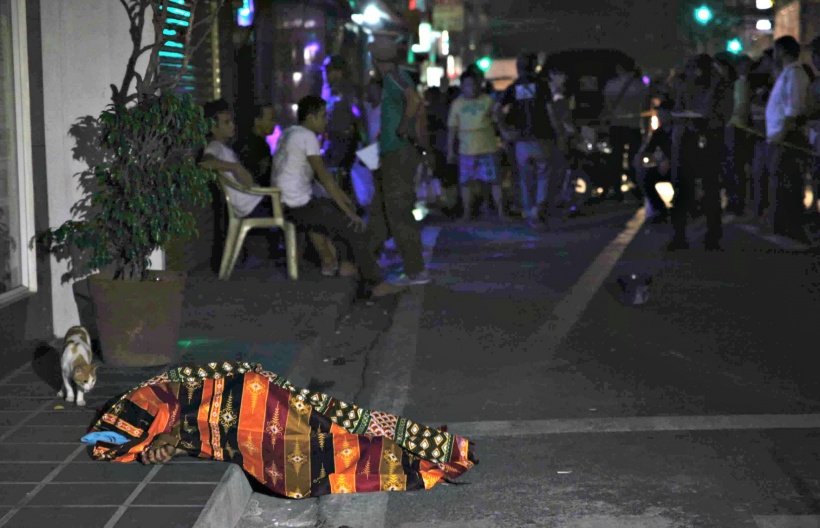 "Covering crime and its violent aftermath just used to be part of the routine," said one veteran journalist. "But when it becomes your breakfast, lunch and dinner it's different. We cannot survive on this diet."
"There are tears that you cannot shed openly because the job requires detachment, but you are human," he told me. "There are those who feel a physical pain, deep in their gut, and some who have nightmares of the images they shoot."
A night editor at a major news outlet told me that Duterte's war on drugs and his attitude toward the media "has made me extremely careful about what stories I report… There is a sense of fear, a chilling effect."
Like the news photographer, the editor also has colleagues who have been affected emotionally, and has set up a counseling program for reporters who are tasked with documenting the daily killings. He, too, feels these are dangerous days for media "because life has suddenly become devalued. Anyone can be a victim of a killing now."
I myself have had bouts of fear and depression over the loss of life, not just of the innocent but also of alleged criminals who have been denied their due process; over the seeming heartlessness with which many of Duterte's supporters cheer on the bloodshed; over my president's hostility toward my profession, the profession of truth.
But almost all of my colleagues agree that we will continue to face these dangers and we must face them together. This is what we do, and what we need to continue doing, because whether they want to or not, our people and the rest of the world need to know.