Dart Center Names 2019 Ochberg Fellows
April 15, 2019
The Dart Center has announced the recipients of the 2019 Ochberg Fellowship, a program that deepens journalists' reporting of violence, conflict and tragedy. This year's Fellows include outstanding senior and mid-career journalists in all media, representing six continents.
The Dart Center for Journalism and Trauma at Columbia University's Graduate School of Journalism announced today the recipients of the 2019 Ochberg Fellowship.
Established in 1999 for journalists seeking to deepen their knowledge of trauma science and improve their reporting of traumatic events, the Ochberg Fellowships are awarded to outstanding senior and mid-career journalists working in all media who specialize in covering violence, conflict and tragedy on every scale, from street crime and family violence to natural disasters, war, conflict and genocide.
"The Ochberg fellows, chosen from an exceptionally competitive field, represent six continents. Their journalism illuminates some of the most profound challenges of our time, among them refugees and migration, war and reconciliation, mass killing and violence against women. This year's fellows are all insightful, compassionate innovators in trauma reporting," said Bruce Shapiro, the Dart Center's executive director.
Through seminars with leading experts in trauma science and journalism practitioners, the weeklong Fellowship offers journalists a unique opportunity to explore the many dimensions of psychological trauma; to discuss ethical and craft challenges raised by their work; and to forge relationships with colleagues who share their interests and commitment.
The 2019 Dart Ochberg Fellows are:
Melissa Bailey, Reporter, Enterprise and Investigative Team, Kaiser Health News, Boston, MA, USA
Marko Drobnjakovic, Documentary Photographer and Videographer, Belgrade, Serbia
Nour Malas, Staff Correspondent, Wall Street Journal, Los Angeles, CA, USA
Ronna Rísquez, Investigative Journalist and Editor, InSight Crime, Medellín, Colombia
Darran Simon, Senior Writer, CNN Digital, Atlanta, GA, USA
Aaron Smale, Writer and Photographer, Levin, New Zealand
Brandon Stahl, Reporter, Star Tribune, Minneapolis, MN, USA
Sanne Terlingen, Investigative Reporter, Argos, Amsterdam, The Netherlands
Almudena Toral, Visual Journalist, Filmmaker and Head of Enterprise Video, Univision Digital, Miami, FL, USA
Connie Walker, Senior Reporter, Investigative Unit, Canadian Broadcasting Corporation, Toronto, Canada
Joyce J. Wangui, Freelance Journalist, Nairobi, Kenya
Kelly Whalen, Senior Arts Video Producer, KQED, Oakland, CA, USA
Cengiz Yar, Photographer and Editor, Brooklyn, NY, USA
Sameer Yasir, Independent Journalist, Kashmir
BRIEF BIOS OF THE 2019 FELLOWS: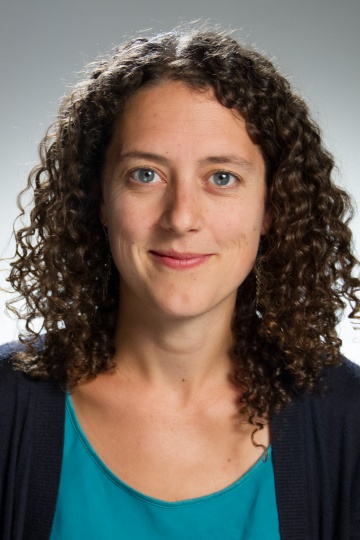 Melissa Bailey is a Boston-based reporter on the enterprise and investigative team for Kaiser Health News, a nonprofit U.S. health news service. Her focus is terminal illness, aging and dying. Her investigative stories have shed light on elderly suicide, hospice patients abandoned in their final days of life, and violence perpetrated by gun owners who develop dementia. Her writing has appeared in The New York Times, The Washington Post, The Atlantic, PBS NewsHour and other publications. 
Bailey was a 2015 Nieman Journalism Fellow at Harvard and holds a bachelor's degree in mathematics from Yale. Before joining KHN, she was the national health care reporter for STAT. Before that, she spent eight years covering crime, government, politics and education for the New Haven Independent, a nonprofit community news site in Connecticut.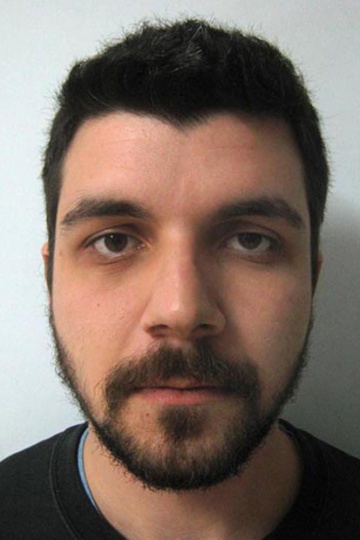 Marko Drobnjakovic is a documentary photographer and videographer based out of Belgrade, Serbia. From 2005-2016 he covered international breaking news, sports and enterprise events as a freelance photographer and videographer for AP and other outlets in Europe and the Middle East. His long-term photography projects include work on stories related to the Iraq conflict, the turmoil and subsequent escalation of conflict in Ukraine, the rise and fall of ISIS in northern Iraq, the refugee crisis in Europe and the aftermath and consequences of the Yugoslav wars. Drobnjakovic has worked on feature assignments for publications and clients that include The Associated Press, NBC, MSF, International Rescue Committee, Der Spiegel, El Pais and The New York Times.
His awards and grants include a Magnum Foundation Grant (2017), finalist for the Pulitzer Prize for Breaking News Photography (2017), Yunghi Kim Grant (2018), and a finalist for the Aftermath Project Grant (2019).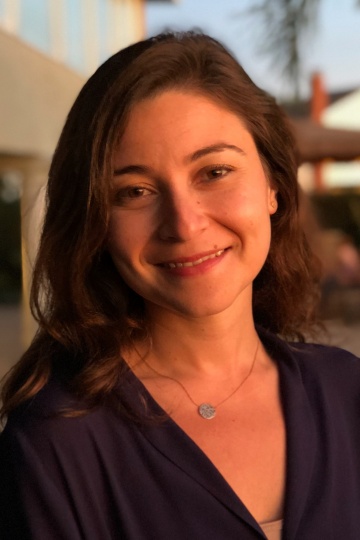 Nour Malas is a staff correspondent for the Wall Street Journal, where she has worked for the past ten years. She covers the U.S. West Coast with a focus on economic development issues. From 2009-2017, Malas was a Middle East correspondent, covering regional gyrations from Syria, Lebanon, Iraq, Turkey, and the Gulf states. 
Her reporting has focused on the people and communities caught in conflict and violence, from Syrian and Iraqi refugees to victims of mass shootings in Texas and wildfires in California. She is Syrian-American, and has written a reflection of her experiences covering war in her homeland in the forthcoming book, Our Women on the Ground: Essays by Arab Women Reporting from the Arab World, edited by Zahra Hankir.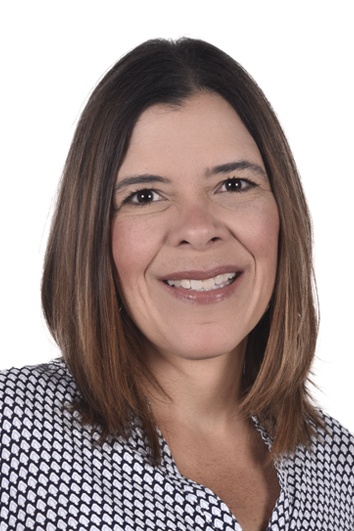 Ronna Rísquez is a Venezuelan investigative journalist specializing in issues of violence, human rights and organized crime. She is the editor of InSight Crime in Spanish, and participated in The Panama Papers investigation in 2016. She has covered massacres, prison conflicts, extrajudicial executions, and has interviewed leaders of gangs and paramilitary groups in Venezuela.
Previously, Rísquez was editor of the police and political section of the newspaper El Nacional, and was head of investigations for Runrun.es. She won the 2018 Data Journalism Awards with the Victims Monitor Project, which seeks to identify patterns and characteristics of homicides in Caracas. Rísquez won the 2018 Ipys Award for Investigative Journalism for her report "OLP: The Mask of Official Terror in Venezuela", which revealed a government policy of selective extermination of young and poor men. For this piece, she also received an honorable mention from the Javier Valdez Award for Investigative Journalism in Latin America, and a nomination for the Gabriel García Márquez Award. She was also a finalist for the Gabriel García Márquez Award in 2016 for her coverage of the Tumeremo miners' massacre.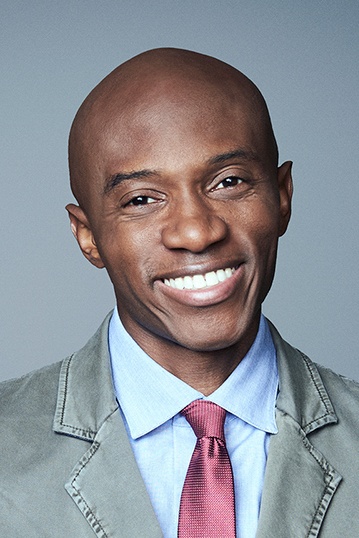 Darran Simon is a senior writer with CNN Digital, where he covers national and international news. Throughout his career, he has covered a range of stories, from the rebuilding of public schools in New Orleans after Hurricane Katrina to mudslides and wildfires in California and violence in Camden, New Jersey. He has previously written for Newsday, The Philadelphia Inquirer, The Times-Picayune and The Miami Herald.
His work has been recognized by the New York Association of Black Journalists, the New York State Associated Press Association and the New Orleans Press Club. He is a graduate of the University of Rhode Island and Northwestern University's Medill School of Journalism. He was born in London and raised in Guyana, New York and New Jersey. He now lives in Atlanta.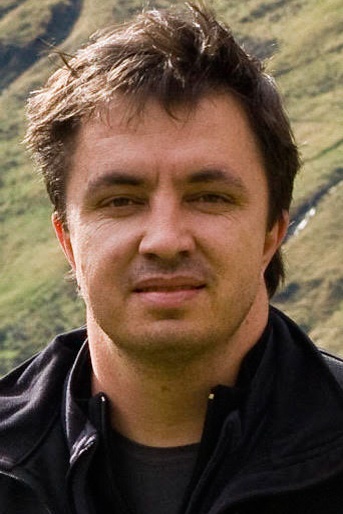 Aaron Smale is an award-winning journalist who specializes in Indigenous issues. His coverage of children in state custody and the parallels with Stolen Generations of Indigenous children in Australia and North America led to a Royal Commission of Inquiry. In 2017, he was runner-up Feature Writer of the Year in New Zealand's national media awards.  
His work has been published in a number of media outlets, including Radio New Zealand and Al Jazeera. He continues to investigate how the trauma of the welfare homes has affected individuals across generations. Smale has Maori heritage and is a member of the Ngati Porou tribe.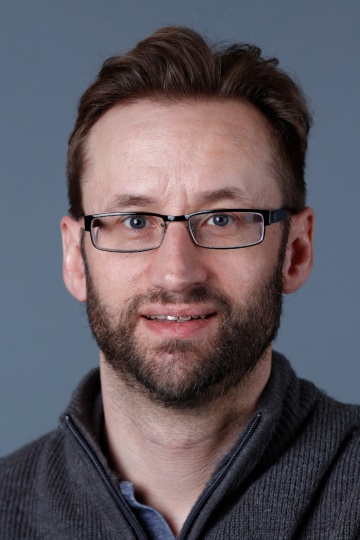 Brandon Stahl is a reporter at the Star Tribune of Minneapolis, Minnesota where he currently covers federal courts and agencies. His stories at the Star Tribune on nursing care failures, child protection and law enforcement handling of sex crimes have resulted in numerous calls for reform and changes in state laws.
In 2018, he was the lead reporter on the nine-part series "Denied Justice," which exposed statewide failings in how sexual assault cases are investigated and prosecuted. The series was recognized with an Honorable Mention for a Dart Award, a Scripps Howard finalist, and a finalist for a Silver Gavel award.
Before joining the Star Tribune in 2012, Stahl worked as the investigations editor at the Duluth News Tribune, where his stories on physician malpractice and medical errors, drug abuse, tax-dollar waste and sex offenders won national and state awards, including from Scripps Howard (Community Journalism), the Association of Health Care Journalists (Investigative) and the Society of Professional Journalists (Investigative). In 2012, Stahl was named Journalist of the Year by the Minnesota Society of Professional Journalists. Stahl graduated from Drake University in Iowa in 1998.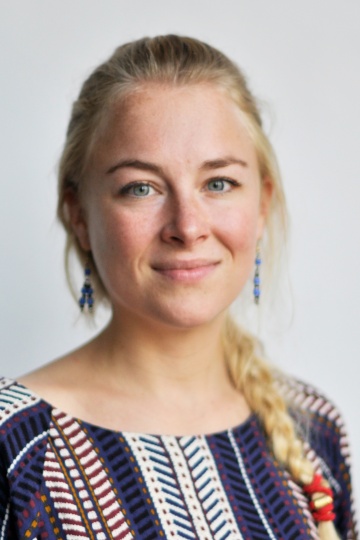 Sanne Terlingen is an investigative reporter currently working for Argos, the main investigative radio programme in the Netherlands. She primarily reports on migration, trafficking, child sexual abuse and organized crime.
Terlingen has won multiple awards, including the Dick Scherpenzeel Award for "Excellent Reporting on Foreign Affairs" for an investigation into the mysterious death of an Eritrean asylum seeker, and the Mercur Award for her story "Sex, Spies and Soldiers" on the role of U.S. contractors involved in sex trafficking in Djibouti. Terlingen is one of the initiators of "Lost in Europe", a cross border investigative reporting project that aims to figure out how thousands of refugee children disappeared after arriving in Europe.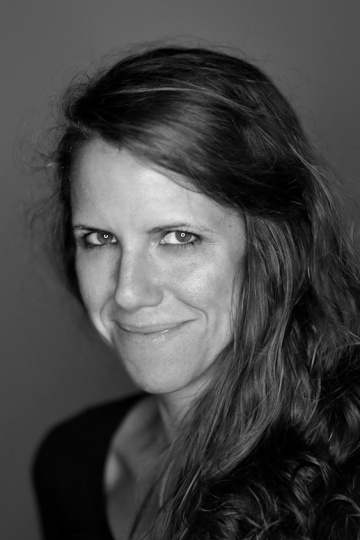 Almudena Toral is a visual journalist and filmmaker currently based in Miami. She heads the enterprise video team at Univision News Digital – the team covers the U.S. and Latin America through documentaries, photo essays, visuals for interactives and special projects, illustration and animation. Prior to joining Univision, she taught video storytelling at the Craig Newmark Graduate School of Journalism, pursued her own projects worldwide and worked full time at The New York Times and TIME. Her work has also been published by The Guardian, Al Jazeera, VICE, The Intercept, Canal+, NPR, PBS and other outlets.
Toral's work has been recognized by two national News & Documentary Emmy Awards, World Press Photo, Pictures of the Year International, the Hillman Prize, RFK Human Rights Journalism Awards, PDN Photo Annual, the Webbys, NPPA Best of Photojournalism, the New York Press Club and Ortega & Gasset awards, among others.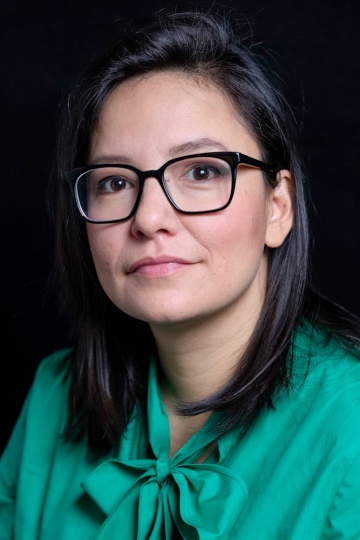 Connie Walker is a senior reporter in the Investigative Unit at the Canadian Broadcasting Corporation in Toronto. She has done extensive reporting on Indigenous issues in Canada, and most recently, was the writer and host of the award-winning podcast Missing & Murdered: Finding Cleo. The podcast is a ten-part investigation into the life and tragic death of Cleo Semaganis, a young Cree girl from Saskatchewan but it is also an in-depth examination on the role of trauma in Cleo's life – how it impacted her and generations of her family, and how it is interwoven into the lives of Indigenous people across North America. 
In 2018, Missing & Murdered: Finding Cleo won the inaugural Best Serialized Story award at the Third Coast International Audio festival. The podcast was also featured in the Columbia Journalism Review, The Rolling Stone, Vulture, Teen Vogue, Chatelaine and was named one of the Best Podcasts of 2018 by Apple Canada.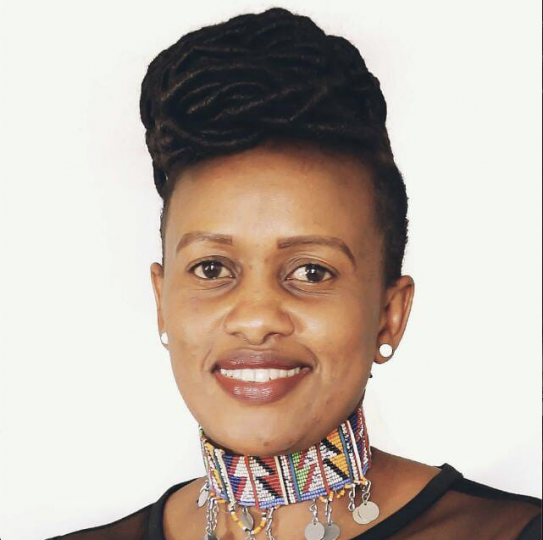 Joyce J. Wangui is a Kenyan freelance journalist covering international criminal justice. She has reported on sexual violence in conflict in the aftermath of Kenya's 2007-2008 elections, including the gendered violations meted on men. She covered the Kenyan trials at the International Criminal Court extensively, including the Jean-Pierre Bemba trial.
Wangui has been writing for over 15 years and has worked in countries across Africa. She has done investigative reporting for local and international publications, including the Californian-based Women's International Perspective, where she shared the horrors of Kenyan girls subjected to modern-day slavery in Saudi Arabia. Her work has also appeared in the Women Under Siege project, a US-based initiative of the Women Media Centre. 
She regularly participates in events focused on survivors of violence, justice and accountability, and advocates for justice and reparations for war-time sexual violence and thoughtful, compassionate news coverage of victims of violence.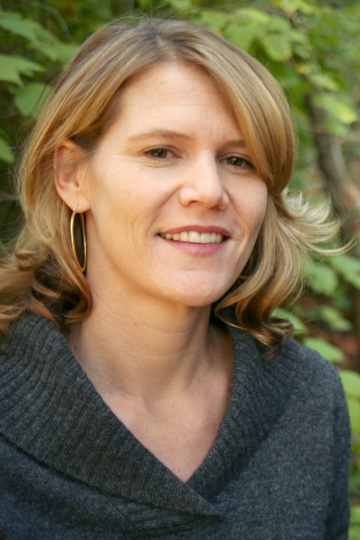 Kelly Whalen is Senior Arts Video Producer at San Francisco's PBS/NPR affiliate KQED, where she covers the region's creative communities and beyond through a lens of justice and equity. Her documentaries have explored the impact of gun violence on mothers, the toxic legacy of uranium mining on Native lands, and recovery in the aftermath of Northern California's wild fires. Whalen has been awarded three regional Northern California Emmys, two Society of Professional Journalism awards in video journalism, and was named a Webby Honoree.

Prior to her work with KQED, she directed and produced the national Emmy-nominated documentary "Tulia, Texas" (PBS' Independent Lens,) documenting a landmark civil rights case exposing racial injustices in America's War on Drugs. She produced the national PBS Not In Our Town specials "Light in the Darkness," and "The Fire Next Time," (POV), as well as produced numerous regional episodes of the anti-violence storytelling project. Her other producing and directing credits include "Rising from Ruin" (MSNBC's Hurricane Katrina special,) "Policing the Force" (WNET's Expose: America's Investigative Reports,) and "Murder in St. Petersburg" (PBS FRONTLINE World.) Her work has been programmed at SXSW Film Festival and at film festivals around the world, and has also appeared on PBS NewsHour, the New York Times, and The Guardian.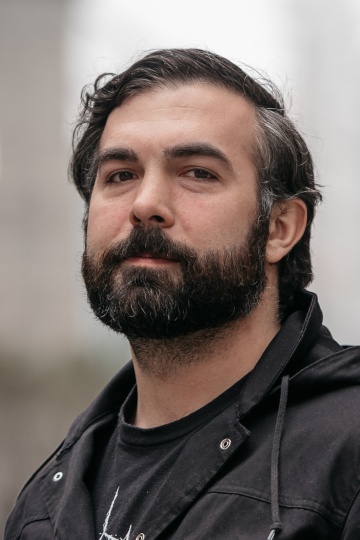 Cengiz Yar is a photographer and editor based in Brooklyn, New York. His work focuses on mass displacement, religious and ethnic minorities, and the long-term repercussions of the Islamic State. He has photographed war and its effects in Iraq, Syria, and Afghanistan and has a long-term commitment to documenting civilian casualties as a result of conflict.

Yar is the inaugural recipient of the James Foley Award for Conflict Reporting from the Online News Association in 2015, and was a member of the Associated Press team listed as finalists for the Pulitzer Prize for coverage of the battle for Mosul in 2016. He won a National Magazine Award as the managing editor of Roads & Kingdoms in 2019 and served for three years as a board member for the Frontline Freelance Register, advocating for better training and protections for conflict freelancers.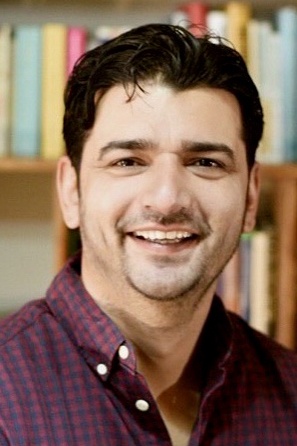 Sameer Yasir is a Kashmir based independent journalist. He has reported on the simmering conflict in the region for The New York Times, Wall Street Journal, Los Angeles Times, BBC and Firstpost. His academic articles have appeared in Oxford Development Studies and Economic and Political Weekly. He is co-editor of the book Radicalisation in South Asia (SAGE, 2019).
Yasir has been reporting on the border conflict between India and Pakistan and its impact on the politics and economy of Kashmir for the past eight years. Recently, he has focused his reportage on the human cost of the conflict and the "new insurgency" in Kashmir.