Speaker Bios: Early Childhood Reporting Institute
July 26, 2018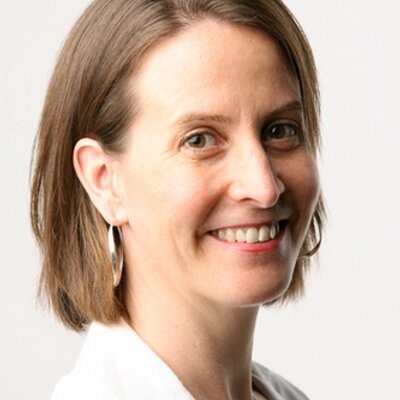 Jenny Anderson has been a journalist for more than 20 years, including four years at Institutional Investor magazine, and 10 years at the New York Times. In 2008 she won a Gerald Loeb award for her coverage of Merrill Lynch leading up to the financial crisis. After more than a decade covering Wall Street, she moved to cover schools and learning at the New York Times. She wrote a book about marriage and behavioral economics called It's Not You, It's the Dishes which won a Books for a Better Life award in 2011. In 2015 she left the Times to join Quartz, creating two "obsessions": the Science of Learning and the Art of Parenting, later adding early childhood development and the future of schools. She is a frequent speaker, moderating or speaking on panels at the World Economic Forum in Davos, the Brookings Institution and for Teach for All, among others. She lives in London with her husband and two daughters.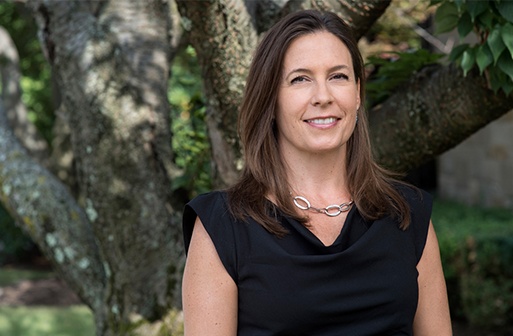 Theresa S. Betancourt, ScD, is the Salem Professor in Global Practice at the Boston College School of Social Work and Director of the Research Program on Children and Adversity (RPCA). Her central research interests include the developmental and psychosocial consequences of concentrated adversity on children, youth and families; resilience and protective processes in child and adolescent mental health and child development; refugee families; and applied cross-cultural mental health research. She is Principal Investigator of an intergenerational study of war/prospective longitudinal study of war-affected youth in Sierra Leone (LSWAY). This research led to the development of a group mental health intervention for war-affected youth that demonstrated effectiveness for improving emotion regulation, daily functioning and school functioning in war-affected youth. This intervention, the Youth Readiness Intervention (YRI), is now at the core of a scale-up study within youth employment programs now underway in collaboration with the World Bank and Government of Sierra Leone as a part of the NIMH-funded Mental Health Services and Implementation Science Research Hub called Youth FORWARD.
Betancourt has also developed and evaluated the impact of a Family Strengthening Intervention for HIV-affected children and families and is leading the investigation of a home-visiting early childhood development (ECD) intervention to promote enriched parent-child relationships and prevent violence that can be integrated within poverty reduction/social protection initiatives in Rwanda. Domestically, she is engaged in community-based participatory research on family-based prevention of emotional and behavioral problems in refugee children and adolescents resettled in the U.S.  She has written extensively on mental health and resilience in children facing adversity including recent articles in Child Development, The Journal of the American Academy of Child and Adolescent Psychiatry, Social Science and Medicine, JAMA Psychiatry, AJPH and PLOS One.  Her work has been profiled in the New Yorker, National Geographic, NPR, CNN.com and in an interview with Larry King.
Betancourt holds an ScD from Harvard's T.H. Chan School of Public Health and an MA from the University of Louisville.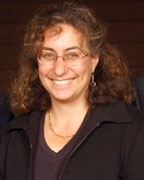 Karen Brown is a longtime public radio reporter, print journalist, essayist, and audio documentarian, with a special focus on mental-health issues. Her projects have explored bipolar disorder in children, the psychology of hypochondria, and the biology of resilience. In addition to 20 years reporting for New England Public Radio, Karen has contributed to NPR, The New York Times, American Radioworks and many other national outlets. Her awards include the National Edward R. Murrow Award, The Daniel Schorr Journalism Prize, Third Coast Audio Festival Award, Public Radio News Directors Inc. (PRNDI) Award, and the Erikson Prize for Mental Health Media.
She was an MIT-Knight Science journalism fellow, a Dart Center Ochberg Fellow, and a Rosalynn Carter Mental Health Journalism fellow. For a selection of stories, visit karenbrownreports.org.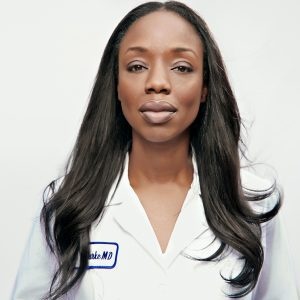 Nadine Burke Harris MD, MPF, FAAP is a pediatrician and a leader in the movement to transform how we respond to early childhood adversity and the resulting toxic stress that dramatically impacts our health and longevity. By exploring the science behind childhood adversity, she offers a new way to understand the adverse events that affect all of us throughout our lifetimes. As the found/CEO of the Center for Youth Wellness, she has brought these scientific discoveries and her new approach to audiences at the Mayo Clinic, American Academy of Pediatrics, Google Zeitgeist and Dreamforce.
Her TED Talk, "How childhood trauma affects health across a lifetime," has been viewed more than four million times. Her work has been profiled in the New Yorker, in Paul Tough's best-selling book, How Children Succeed: Grit, Curiosity, and the Hidden Power of Character, and in Jamie Redford's feature film, "Resilience". Burke Harris's work has also earned her the Arnold P. Gold Foundation Humanism in Medicine Award presented by the American Academy of Pediatrics and the Heinz Award for the Human Condition. She serves an expert advisor on the Too Small to Fail initiative to improve the lives of children, and on the American Academy of Pediatrics National Advisory Board for Screening. Burke Harris recently released a book on the issue of childhood adversity and health called The Deepest Well: Healing the Long-Term Effects of Childhood Adversity.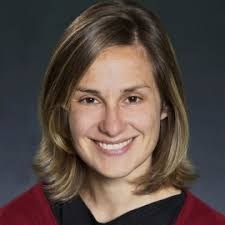 Marta Rubio-Codina, PhD, is an economist and child development specialist at the Social Protection and Health Division of the Inter-American Development Bank in Washington D.C. and an International Research Fellow at the Institute for Fiscal Studies in London. She holds a PhD in Economics from the University of Toulouse. Rubio-Codina's research focuses on poverty alleviation and the promotion of human capital in the early years; as well as on the measurement of child development. She has been involved extensively in the design, implementation, and evaluation of several large-scale field trials of psychosocial stimulation—delivered via home visits and/or group sessions—and nutrition in Colombia and India. She has also participated in the design and evaluation of the home visiting component of Cuna Más, Peru's flagship early child development program. She is leading a longitudinal study in Bogota aimed at identifying cost-efficient instruments to measure development in infants and toddlers for use at-scale, and investigating the effects of poverty and protective factors on child development. Rubio-Codina also has experience implementing programs: adapting curricula and play materials for parenting interventions; setting up systems of supervision; monitoring intervention implementation, and has contributed to developing the Reach Up and Learn package. Her research has been published in peer-reviewed journals including the British Medical Journal, Plos One, the Journal of Development Economics, and the American Economic Journal.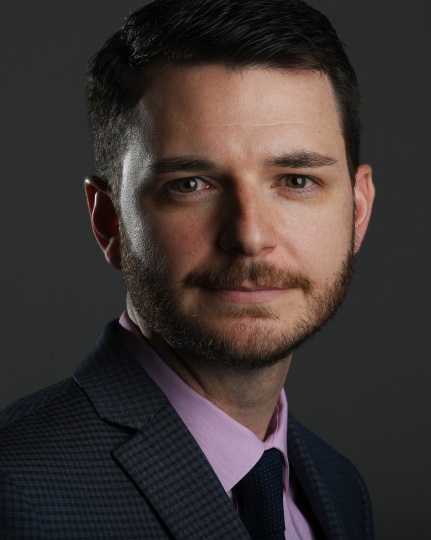 John Woodrow Cox joined The Washington Post in 2014 as an enterprise reporter. Previously, he worked at the Tampa Bay Times in Florida and the Valley News in New Hampshire. In 2018 he won the Dart Award for Excellence in Coverage of Trauma for his series on gun violence as seen through the eyes of children, a deep examination of how shootings shape the lives of millions of children. He won the Mike Berger Award, which recognizes excellent human-interest reporting, for the same series. Previously, he received the Scripps Howard's Ernie Pyle Award for Human Interest Storytelling, and his work has also been recognized by Mayborn's Best American Newspaper Narrative Writing Contest and the Society for Features Journalism, among others. 
Cox attended the University of Florida, earning degrees in journalism and business. In 2014, Cox taught a course in narrative writing at the university's College of Journalism and Communications, and he now serves on its advisory council.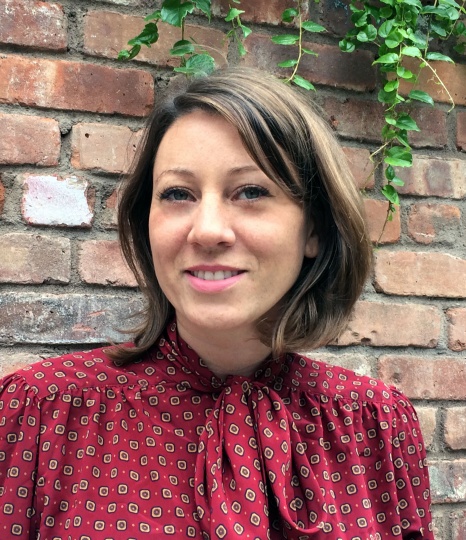 Tara Eisenberg joined Gehl Institute in 2017 as Program Manager to lead projects that drive the organization's mission to transform cities through prioritizing decisions about public life. She works collaboratively with the team to grow the organization and amplify its impact. Prior to joining Gehl Institute, Eisenberg worked at Rebuild by Design, an organization reimagining how communities and government work together to solve complex, urban problems. At Rebuild, she managed ongoing research projects, including facilitating a longitudinal survey on the long-term health effects for communities that self-select to move away from high-risk geographies. She also worked directly with cities and local NGO's to develop processes for creating more resilient building codes and educating and planning for sea level rise. She is a lifelong New Yorker who received both her BS and MA degrees from NYU's Steinhardt school.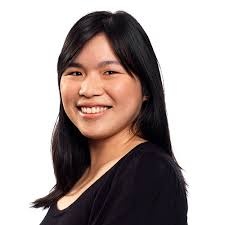 Esther Goh is an early childhood development specialist at the Bernard Van Leer Foundation, where she supports the Parents+ and Building Blocks programs in particular and providing more general technical assistance and knowledge on early childhood development globally.
Originally from Singapore, Goh has lived in Australia and the US and is currently based in the Netherlands. She has over five years of experience in the sector: prior to joining the Bernard Van Leer Foundation, she worked for the government of Singapore, and she has also taught kindergarten. Goh holds a Bachelor's degree in Early Childhood Education from the University of Melbourne, Australia, and a Master's degree in International Comparative Education from Teachers College, Columbia University in New York.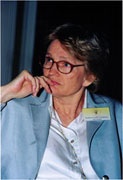 Sally Grantham-McGregor, MD, is Emeritus Professor of International Child Health at the Institute of Child Health, University College London and Honorary Professor at University of the West Indies. She has served as a Chairman of the Steering Committee for the Lancet Series on Child Development in Developing Countries and of the Subcommittee of the International Union of Nutritional Sciences on Nutrition and Mental Development. Grantham-McGregor was also a founding member of the Global Child Development Group, Chairman of the Subcommittee of the International Union of Nutritional Sciences on Nutrition and Mental Development, Board member of the Open Society Foundation's Early Childhood Program and a member of the Advisory Panel on Early Childhood and Readiness to Learn for the Inter-American Development Bank. She has published extensively in peer reviewed journals on the development of disadvantaged children in low and middle-income countries.
Grantham-McGregor has also been the recipient of several awards including the UNICEF Caribbean Award for Excellence in Child Research (2006), Caribbean health research Council, special award for "Outstanding achievements in research in nutrition and child development" (2002) and Fellow of the Royal College of Physicians, UK (2001). She has been a consultant to UNESCO, UNICEF, WHO, PAHO, Wellcome Trust, WFP, IDB, Ford Foundation, USA among others. She has a MD from the University of London, backed by a Diploma in Public Health from the University of the West Indies and FRCP from the Royal College of Physicians, London.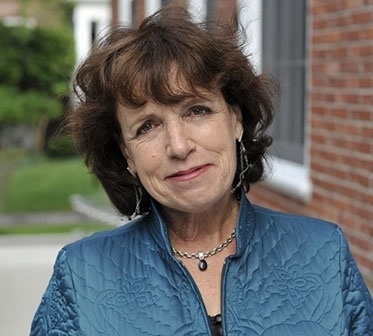 Lynne Jones, OBE, FRCPsych, PhD, is a child and adolescent psychiatrist, writer, researcher, and relief worker. Jones has been engaged in assessing mental health needs and establishing and running mental health services in disaster, conflict, and post-conflict settings since 1990 around the world. Outside the Asylum: A Memoir of War, Disaster and Humanitarian Psychiatry, her latest book, published by Wiedenfeld and Nicolson (US publication June 2018), explores her experience as a practicing psychiatrist in war and disaster zones for 25 years, along with the changing world of international relief. With her colleague in international development, Luke Pye, Jones has co-created Migrant Child Storytelling, a website where migrant children can tell their stories through their own drawings, videos, and writing.
Until August 2011, Jones was the senior technical advisor in mental health for International Medical Corps. She is a course director for the program on Mental Health in Complex Emergencies at the International Institute for Humanitarian Affairs, Fordham University, and consults to the World Health Organization. She was a member of ICD 11 stress disorders working group, and is a technical consultant in the development of the mhGAP curriculums by WHO and UNHCR. In October 2013 the new edition of her book, Then They Started Shooting: Children of the Bosnian War and the Adults They Become, was published by Bellevue Literary Press. She has a PhD in social psychology and political science; she has also been a Radcliffe Fellow. In 2001, she was made an Officer of the British Empire (OBE) for her mental health work in conflict-affected areas of Central Europe. She is an honorary consultant at the Maudsley hospital, London, and Cornwall Partnership NHS Foundation trust; and is a visiting scientist at the François-Xavier Bagnoud Centre for Health and Human Rights, Harvard University. She is currently living and working in Belize.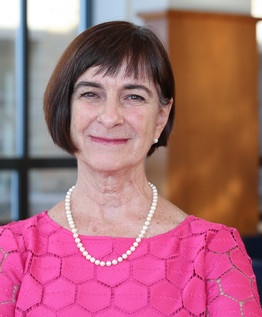 Cassie Landers, EdD, is a Professor of Population and Family Health at the Columbia University Medical Center. Since 1985, Dr. Landers has worked with UNICEF and other international agencies to promote policies and programs in support of young children and their families. Over the past 20 years, she has provided technical assistance and support to child development programs in over 60 countries throughout Southern Africa, South Asia, East Asia, Middle East and North Africa, Central Asia and Eastern Europe.
In collaboration with the Open Society Foundations, Dr. Landers has designed a Master degree program in Early Childhood Development, BRAC University, Bangladesh and was a visiting professor at the Moscow School of Social and Economic Studies. She has extensive experience in the design, implementation, and training of practitioners at all levels, developing global interventions ranging from parenting education to developmental pediatrics. Landers has participated in rapid assessment missions in areas of conflict including Haiti, Liberia, East Timor, Iraq, Afghanistan, Kosovo, and Romania and has designed interventions for children in conflict and post conflict situations. An early literacy initiative in collaboration with Head Start National Literacy Center brings her international expertise to young children and families throughout the US.
She holds a Doctorate in Education, as well as a Master's in Public Health, both from Harvard University.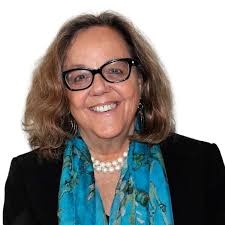 Joan Lombardi, PhD, is an international expert on child development and social policy. She currently serves as Senior Advisor to the Bernard van Leer Foundation on global child development strategies and to the Buffett Early Childhood Fund on national initiatives. She also directs Early Opportunities LLC, focusing on innovation, policy and philanthropy. In 2016, she is serving as a Senior Fellow at the Center for American Progress and a Senior Advisor to the Center for the Study of Social Policy.
Over the past 40 years, Lombardi has made significant contributions in the areas of child and family policy as an innovative leader and policy advisor to national and international organizations and foundations and as a public servant. She served in the U.S. Department of Health and Human Services as the first Deputy Assistant Secretary for Early Childhood Development in the Obama Administration, and as the Deputy Assistant Secretary for Policy and External Affairs in Administration for Children and Families and the first Commissioner of the Child Care Bureau among other positions during the Clinton Administration. Outside of public service, she served as the founding chair of the Birth to Five Policy Alliance (now the Alliance for Early Success) and as the founder of Global Leaders for Young Children.
She is the author of numerous publications including Time to Care: Redesigning Child Care to Promote Education, Support Families and Build Communities and Co-Author of Beacon of Hope: The Promise of Early Head Start for America's Youngest Children. She serves as the President of the Board of 1000 Days, a member of the Board of Trustees of Save the Children and as a member of Investing in Young Children Globally, a project of the Institute of Medicine and the National Research Council.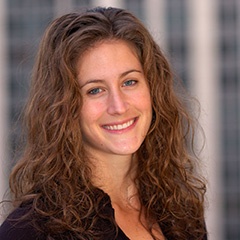 Dana Charles McCoy, PhD, is an assistant professor at the Harvard Graduate School of Education. Her work focuses on understanding the ways that poverty-related risk factors in children's home, school, and neighborhood environments affect the development of their cognitive and socioemotional skills in early childhood. She is also interested in the development, refinement, and evaluation of early intervention programs designed to promote positive development and resilience in young children, particularly in terms of their self-regulation and executive function.
McCoy's research is centered in both domestic and international contexts, including Brazil, Ghana, Tanzania, and Zambia. She has a particular interest in interdisciplinary theory, causal methodology, and ecologically valid measurement. Before joining the Harvard Graduate School of Education faculty, McCoy served as an NICHD National Research Service Award post-doctoral fellow at the Harvard Center on the Developing Child.
She graduated with an AB in Psychological and Brain Sciences from Dartmouth College and received her PhD in Applied Psychology with a concentration in Quantitative Analysis from New York University. McCoy's work has been published in journals such as Developmental Psychology, Child Development, Pediatrics, and The Lancet. She has presented her work to audiences around the world, including the WHO, UNICEF, and the World Bank.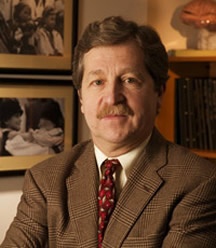 Charles Nelson, PhD, is Professor of Pediatrics and Neuroscience and Professor of Psychology and Psychiatry at Harvard Medical School; Professor of Education at Harvard University; and a Professor in the Department of Society, Human Development and Health at the Harvard School of Public Health. At Boston Children's Hospital, Nelson is the Director of Research in the Division of Developmental Medicine, Director of the Laboratories of Cognitive Neuroscience and is the Richard David Scott Professor of Pediatric Developmental Medicine Research.
His research interests are broadly concerned with developmental cognitive neuroscience, an interdisciplinary field concerned with the intersection of brain and cognitive development. His specific interests are concerned with the effects of early experience on brain and behavioral development, particularly the effects of early biological insults and early psychosocial adversity. Nelson studies both typically developing children and children at risk for neurodevelopmental disorders (particularly autism), and he employs behavioral, electrophysiological (ERP), and metabolic (fNIRS and MRI) tools in his research. Over and above his domestic research program, Nelson also works in a variety of low resource countries.
His work includes research towards understanding the intersection of brain and behavioral (particularly cognitive) development, with a particular interest in the effects of early experience on brain development. In this context Nelson and colleagues have spent more than a decade studying the development of orphans who have suffered extreme neglect. He is co-author of the book Romania's Abandoned Children: Deprivation, Brain Development, and the Struggle for Recovery. More recently, with support from the Bill and Melinda Gates Foundation, Nelson is studying the effects of severe early biological and psychosocial adversity in infants and young children growing up in the Dhaka, Bangladesh. Finally, for the last decade Nelson has focused his work in Boston on infants and children at risk for developing autism, with a particular interest in developing brain-based tools that lend themselves to early identification of autism.
Nelson holds a master's degree in psychology from the University of Wisconsin–Madison, and a PhD from the University of Kansas.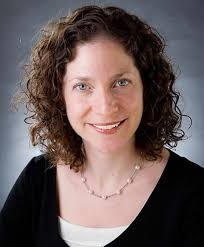 Kimberly Noble, MD, PhD, is an Associate Professor of Neuroscience and Education at Teachers College at Columbia University. She received her undergraduate, graduate and medical degrees at the University of Pennsylvania. As a neuroscientist and board-certified pediatrician, she studies how socioeconomic inequality relates to in children's cognitive and brain development. Her work examines both brain and cognitive development across infancy, childhood and adolescence. She is particularly interested in understanding how early in childhood such disparities develop, the modifiable environmental differences that account for these disparities, and the ways we might harness this research to inform the design of interventions.
Noble has served as the principal investigator or Co-PI on several federal and foundation grants, and was named a "Rising Star" by the Association for Psychological Science. She and her colleagues are currently planning and raising funds for the first randomized trial of poverty reduction in early childhood. Her work linking family income to brain structure across childhood and adolescence has received worldwide attention in the popular press.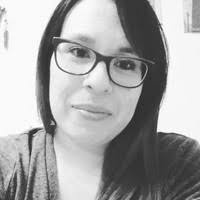 Tania Opazo is a Chilean journalist and works as a freelance reporter at La Tercera, a national newspaper in Chile, and Paula Magazine, covering science, health, environment, society, and education, with an emphasis on mental health, children and human rights.
She holds a Master's Degree in Journalism and a BSc in Hispanic Literature and Linguistics from the Universidead Católica de Child. She has been a semi-finalist, finalist and winner of journalism awards from the Journalism of Excellence Awards (granted by the School of Journalism of the Universidad Alberto Hurtado), the MAGS Awards (the Magazine Awards of the National Association of the Press,) and the United Nations Global Compact. She was a 2015 fellow of the International Center for Journalists (ICFJ).
Bruce Shapiro is Executive Director of the Dart Center for Journalism and Trauma, a project of Columbia University Graduate School of Journalism which encourages innovative reporting on violence, conflict and tragedy worldwide.
An award-winning reporter on human rights, criminal justice and politics, Shapiro is a contributing editor at The Nation and U.S. correspondent for Late Night Live on the Australian Broadcasting Corporation's Radio National.
He is also Senior Executive Director for Professional Programs at Columbia Journalism School. His books include Shaking the Foundations: 200 Years of Investigative Journalism in America and Legal Lynching: The Death Penalty and America's Future.
Mikhael Simmonds is the Northeast Manager of Newsrooms and the Multimedia Lead for the Solutions Journalism Network. He is a freelance multimedia journalist who specializes in international reporting. He is also the co-founder of Harlem Focus, a multimedia blog/media lab used as a learning tool at the City College of New York, where he taught reporting classes. Over the years, Simmonds has worked with a number of news and non-for-profit organizations including Democracy Now!, GritTV, Seeds of Africa, the YMCA International, and the UN Department of Public Information and NGO Relations. He has also worked closely with the New York Amsterdam News, a 106-year-old Harlem-based African American Newspaper.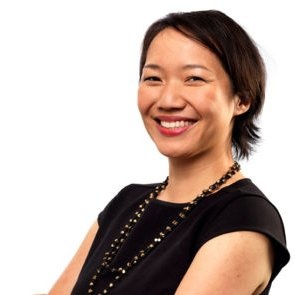 Patrin Watanatada serves as the Knowledge for Policy Director at the Bernard van Leer Foundation, a private foundation working globally to give all children a good start in life. She has 15 years of experience in strategy consulting, social change communications and investor relations, with a focus on the role of business in sustainable development. Her first job after university was as a classroom assistant at a Montessori preschool in Arizona, USA, and she is delighted to be once again working for young children every day. Watanatada grew up in a Thai family just outside Washington, DC and lives in The Hague, The Netherlands, where she is learning Dutch from her 2-year-old son.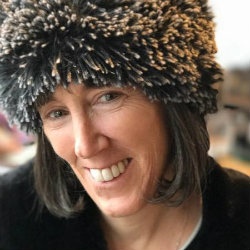 Jane West, LPC, ECSE, is a mental health professional and educator specializing globally in early childhood issues. She runs Heart of the West Counseling, LLC, a company that provides therapeutic services to families and consulting services to early childhood programs and foundations. Both a Harris Fellow in Child Development and Infant Mental Health at the University of Colorado's Child Psychiatry Department and a fellow of the Leaders of the 21st Century program at ZERO TO THREE, West was responsible for shaping the early years of Early Childhood Partners' coaching and consultation programs in the mountains of Colorado, and is an active consultant and speaker on such topics of early childhood toxic stress and resilience. 
She is also an internationally accomplished journalist and an Emmy-award winning producer of documentaries for PBS and the BBC. In 2013, West launched an international donor-advised fund to support the development of early childhood mental health systems and workforce capacity in under-resourced areas of the world. The Two Lilies Fund shines a spotlight through its program development and public awareness campaigns (using film and podcasting) on model projects that are designed to strengthen the social and emotional development of young children and their caregivers. West is also an active member of Elevate Children, a global collaborative funders group.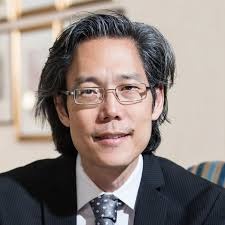 Hirokazu Yoshikawa, PhD, is the Courtney Sale Ross Professor of Globalization and Education at NYU Steinhardt and a University Professor at NYU, and Co-Director of the University's Global TIES for Children center. He is a core faculty member of the Psychology of Social Intervention and Human Development and Social Intervention programs at Steinhardt. He is also a faculty affiliate of the Metropolitan Center for Equity and the Transformation of Schools and the Institute of Human Development and Social Change at NYU.
Yoshikawa is a community and developmental psychologist who studies the effects of public policies and programs related to immigration, early childhood, and poverty reduction on children's development. He conducts research in the United States and in low- and middle-income countries. His current projects also include leading the research and evaluation for the MacArthur Foundation 100&Change funded partnership of Sesame Workshop and the International Rescue Committee to provide early childhood programming for Syrian refugee families in the Middle East; the first experimental evaluation of an unconditional cash transfer to reduce early childhood poverty in the United States, funded by NIH and a variety of foundations; the Listening Project, a Spencer Foundation funded project evaluating a middle-school-based intervention in New York City schools to train students and teachers in transformative listening; and a research-to-policy project funded by the William T. Grant Foundation to address the crisis affecting children and youth affected by undocumented status in the United States.
His recent books include Cradle to Kindergarten: A New Plan to Combat Inequality (with Ajay Chaudry, Taryn Morrissey, and Christina Weiland, 2017, Russell Sage) and Immigrants Raising Citizens: Undocumented Parents and Their Young Children (2011, Russell Sage). He serves on the Board of Trustees of the Russell Sage Foundation, and on the Advisory Boards for the Open Society Foundations Early Childhood Program and the UNESCO Global Education Monitoring Report.