Tod in Afghanistan – Remembering Anja Niedringhaus
Anlässlich der Ermordung der deutschen Fotografin Anja Niedringhaus erinnern die Wegbegleiterinnen Kael Alford an die erfahrene Journalistin. Zudem weist das Dart Center auf wichtige Informationen rund um die physische und psychische Sicherheit von Journalisten in Kriegs und Krisensituationen hin.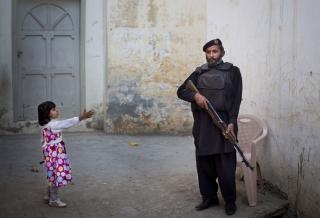 A slideshow of Niedringhaus's photos can be viewed here.
Wichtige Hinweise und Links
(insbesondere für freie Journalisten und Medienarbeiter):
Als Kriegsreporter hat man einen der schwierigsten und auch gefährlichsten Berufe der Welt. Warum begibt man sich in eine solche Gefahr? Unter welchen Bedingungen arbeiten die Kriegsreporter? Und wie kann man sich physisch und psychisch darauf vorbereiten? Fee Rojas als Studiogast (WDR Planet Wissen vom 01.12.2011)
"Psychological trauma: managing traumatic stress":
 Das Handbuch von Reporter sans frontiers / Reporter ohne Grenzen erweitert mit einem Kapitel von Gavin Rees, Dart Center Europe Direktor, über die psychischen Folgen und Schutz: "Psychological trauma: managing traumatic stress", Chapter 9).
 What Every Freelancer At Risk Needs To Know:
Dart Centre Europe Director Gavin Rees recently wrote for the BBC about the importance of taking account of trauma, not only for the well-being of journalists but the integrity of their work. The BBC hosted a day of workshops aimed at sharing expertise on working in hostiles environments, aimed particularly at freelancers.Weitere Artikel:
Am 07. Oktober 2006 starben die deutsche die Journalistin Karen Fischer und ihr Lebensgefährte Christian Struwe, Tontechniker, beide Mitarbeiter der Deutschen Welle, in Afghanistan. Petra Tabeling über die unmittelbare Situation danach. 
Links zu Organisationen, die Sicherheitstrainings und/oder weitere Informationen anbieten:
Committee to protect journalists: www.cpj.org
News Safety Instititute (INSI): www.newssafety.com
Reporters without borders: www.rsf.org
There are people who knew Anja much better than I and have written about losing her, notably David Guttenfelder, her colleague at the A.P. and Carlotta Gall of the New York Times, who had seen her just days before in Kabul. There are those among our common friends who saw her frequently and are anguished by the proximity of her loss. Nearly everyone who knew her well remarks on her lack of cynicism and her raucous laugh, her enthusiasm for her work and her dogged professionalism. I'm sure more than a few have imagined how she would cringe at us for our sentimentality as we grapple with her loss. As Guttenfelder put it, "A lot of people are shaken by this, including me. I imagine her seeing me get choked up over her death, and laughing at me for being too soft." That sounds about right.
As I search for something useful to add to these tributes, I trace my early encounters with Anja in the Balkans sometime in 1998 or 1999. She was, in my mind, among the first generation of women, just a few years ahead of me, who strode into the profession like she belonged. There were fewer women photojournalists in the foreign photo press then, and in one of our first meetings, Anja stood up for me when a large, cocky, fellow photographer was pushing me around in one of those moments of jostling for a photograph that are sometimes unavoidable. She poked fun at him, jabbed him in the ribs, and deflated his macho stance toward the green journalist on the scene with a laugh. I knew I liked this woman. She was already a pillar in her field – grounded by her heart rather than by her ego, and at the same time one of the toughest and most self-assured photojournalists I'd met. Because she has been there since the beginning of my time as a photographer, and she was there at every major story I covered, it seemed she would always be there.
In the wake of her death, I've looked for ways to make sense of it through a ritual that's becoming terribly familiar after the loss of a half dozen colleagues and friends in the field: hunting for details, then photographs, memories, and personal updates that I never got in person. I find myself wondering what I would want people to remember if it were me. Besides the time that we shared, I would want them to remember my work. I've sifted through Anja's photographs, looking for fresh clues about her way of seeing the world and where she drew her inspiration to photograph so tirelessly for 25 years.
Anja's photography is straightforward and highly narrative. While there are strong edits of her work in many publications online, including a well-sequenced tribute by her employer the A.P., in Anja's selection of her own work on her personal website, the human subjects of her photographs are clearly individuals, not stand ins for "Afghan," "soldier," "American," "civilian," but more complete people whose thoughts and gestures are both unexpected and intelligible. Halfway around the world, acting in their distinct contexts, they are familiar rather than exotic.
It alters you, the knowledge of what violence looks like at close range, and Anja had seen more violence than most people. Yet in her photographs, people did not come across as victims and gore is not a dominant theme: after a bombing attack, a man in a suit strides away from the scene with chin raised and an expression of grim determination as he grips the hands of two terrified children, willing them forward from the smoldering carnage. In a photograph of a suicide bomber's bloody body, he still looks like a man. On the helmet of a soldier amid a sea of soldiers is scrawled a love poem. On a bus crowded with nervous Afghan schoolgirls, one girl is set apart in the composition because her expression reveals her fragility and her strength. In Anja's selection of her photographs, we see life during war under a microscope in quiet and mundane moments. There is more drama in her impressive sports photography, though that too is full of athletes' personal expressions rather than typical peak moments of performance. On her Facebook page, Anja quotes photographer Don McCullin in agreement: "war photographer, I hate that title." She took a broad view of humanity in her photography, not limited to sorrow or violence.
The story that says more about her approach than perhaps any other was published in 2011 and recounts her encounter with a marine wounded by an explosion in a wheat field in Afghanistan. She writes of photographing the wounded soldier:
"With my free hand, I lift my camera and take some pictures. I squeeze Britt's hand and he returns the gesture, gripping my palm tighter and tighter until he slips into unconsciousness."
Her eye for the specifics of this time and place stirred her imagination to reach beyond this tragic moment: "His shirt is ripped, but I notice a piece of wheat stuck to it. I pluck it off and tuck it away in the pocket of my body armor."
His bravery moved her. "It was his courage and smile I remember so vividly," she writes. "After he was wounded, he smiled briefly when he reached the helicopter, as if to reassure us he would be OK."

In her hectic days of cyclical, travel, packing, unpacking and stress, she saved the shaft of grain in a small jewelry box hoping he would remember her when she could present the seeds that she'd saved for him. It took her months to track him down.
Anja's death was such a terrible shock to so many who knew her both because she was a seasoned veteran and because the attack was so narrowly directed, at nearly point-blank range. This is the richochet trajectory of human violence, it does not always find a sensible target, and Anja knew this too. Yet I can't help thinking that if her assassin had known this woman, her intent, her motivations, and how much she loved Afghanistan, he would be so terribly ashamed. That may sound simplistic, but people who devote their lives to telling humane stories can make you believe those stories have the power to change hearts.
Lesen Sie auch:
Anja Niedringhaus ist am 5. April ums Leben gekommen. Sie war mehr als eine Kriegsreporterin. Sie fotografierte gegen die Entmenschlichung der Gewalt an.\