Workshop Summary: Reporting on Refugees and Migration Through the Eyes of Young Children
November 8, 2019
In September 2019, the Dart Center hosted a journalism training workshop focused on children and the international refugee crisis.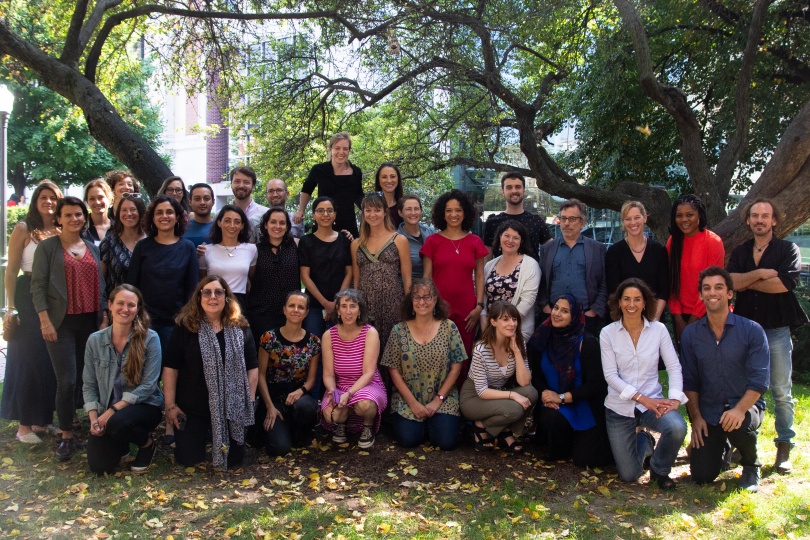 Around the world, young children are the face of a historic crisis of refugees and migration. Almost seventy million people worldwide have been driven from their homes by war, conflict, or persecution – and more than half of these refugees, asylum seekers, and internally displaced people are children.

Covering the impact of threat, displacement and family separation on millions of children in the first years of life – whether in the Americas, the Mideast and Africa, Europe or South Asia – presents a profound challenge to journalists. Reporting on child migrants and refugees means contending not just with wrenching images of upheaval but with children's early brain development, emotional and cognitive growth, socialization, academic potential and economic promise.

To prepare news professionals worldwide to cover refugee and migrant children and families with greater knowledge, depth, and skills, the Dart Center hosted a four-day journalism training workshop focused on children and the international refugee crisis.

This workshop, held September 19-22, 2019 at the Columbia University Graduate School of Journalism, was designed for local, regional and international reporters across diverse beats touching refugees, migration and children: education, public health, politics, policy, as well as particular refugee and borders crises.
The four-day workshop brought journalists together with internationally-recognized scientists, policy experts, and practitioners from the field of early childhood development to discuss the effects of trauma on developing brains, the special early-childhood issues raised by displacement and family separation, and evidence-based interventions that support nurturing care amid adversity. The workshop also offered journalist-to-journalist discussions of craft and ethics, source development, and collaboration among participants, as well as best practices for telling compelling stories about this profoundly vulnerable population. See speaker bios here.
Twenty-eight journalists from 16 countries were selected to participate. 
The workshop is part of "The Early Childhood Reporting Initiative: Covering Trauma, Resilience and the Developing Brain," a multi-year Dart Center training program to improve news coverage of early childhood development around the world.
This three-year initiative has been underwritten by the Bernard van Leer Foundation (Netherlands), the Jacobs Foundation (Switzerland), the Maria Cecilia Souto Vidigal Foundation (Brazil), and The Two Lilies Fund (United States.)